As one of the architecture industry's most renowned names, Dr Tan Loke Mun – the principal of DrTanLM Architect and founder of DTLM group is credited with designing the country's first platinum-rated Green Building Index house in Malaysia, the S11 House. His career, which has developed across Asia, and award-winning designs, would also see him taking on the mantle of president of the Malaysian Institute of Architects (PAM) in 2005 to 2007.
Now, with the launch of Ur-Mu (a short form of Urban Museum), the art gallery – located in the 'bohemian quarter' of bustling Bukit Bintang – becomes a lens into Dr Tan's art journey, showcasing a portfolio of his collected works that embody the richness of his architecture and art experiences.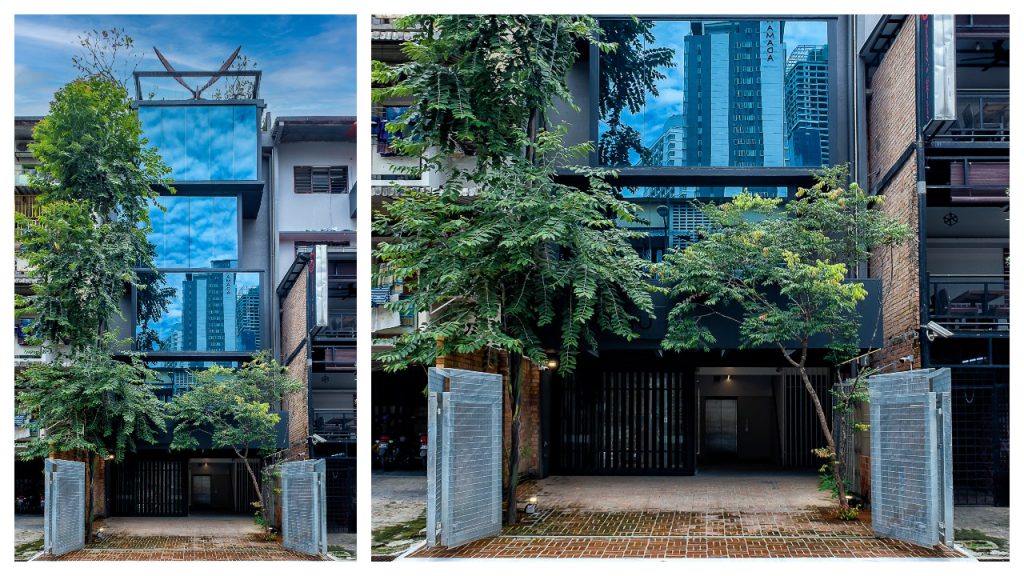 THE HOW AND WHY OF UR-MU
As an architect I've always been able to find good value properties. Ur-Mu is located in one which I've owned for quite a long time. Prior to Covid-19, our family visited Amsterdam and we visited Anne Frank's and Rembrandt's houses, both were done in under an hour and my children enjoyed it immensely. I think that with the young generation, the big museums for contemporary art may not be as effective as galleries where you only invest an hour or two of your time. Ur-Mu is my way of adding intellectual stimulation to the centre of Kuala Lumpur – a place where you can find interest in several pieces which will linger in your mind, and leave you with an experience.
Art has an important part to play for society. I always tell people that a bankrupt country is devoid of good architecture and good art. While I cannot control other aspects of national development, having this gallery in this area will be a strong stimulus for the vicinity. It's like cafés, people go there for the good design because they are stimulated by the space, less so the coffee or croissants. It's also nice that I can now invite international visitors to the gallery to look at regional and local talents.
DESIGNING AND CURATING
When I was converting the space into a gallery, I found that my mind was already designing for specific works of art within my collection. So rather than going down the consultant line – which I tried to do – I found that I could do the curation myself, and to pick up this new skill, was an eye opener and gives me confidence to do it again.
THE MAKINGS OF THE ART COLLECTION OF DR TAN LOKE MUN
My collection is an eclectic one as it follows my journey as an architect, with experiences in Bali, Vietnam and Thailand giving me a different lens. Along the way I've spotted beauty in many forms – the classical one of proportion, shape and form but also the narratives in Asian culture which go beyond that. In exhibits like Tan Zi Hao's The Skeleton of Makara, I have found a compelling story about our region's richness in myths and legends – where embellishments of the fragments in remembered history have spawned stories that are larger than us.
On the top floor, the gardens and sculpture was the last portion of the gallery which I did. When I started on this back portion as a tribute to Made Wijaya – a landscape artist and friend who passed in 2016 – I got a bit emotional because I learnt so much from him.
THE STORY OF LIFE, AS TOLD BY DR TAN LOKE MUN
Ur-Mu is a story of my life. Its sustainability features include rainwater harvesting, a heavily insulated roof and louvres to reduce heat gain. I'm still monitoring it to know how to tweak its energy efficiency. Through the curation I've done, I have also sought to keep the architectural elements in it through distinct division of spaces across the five floors, with specific themes.
Architecture – and this is quite a cliché – is the mother of all arts. This gallery needed to be an architectural statement to say something about the spirit of the area and to open a path into the collection of works contained within. I tested the space across a few previews with really good friends, listening to what they were saying. The moment they passed through the door, they felt the transformative effect, almost like emerging through a rabbit hole.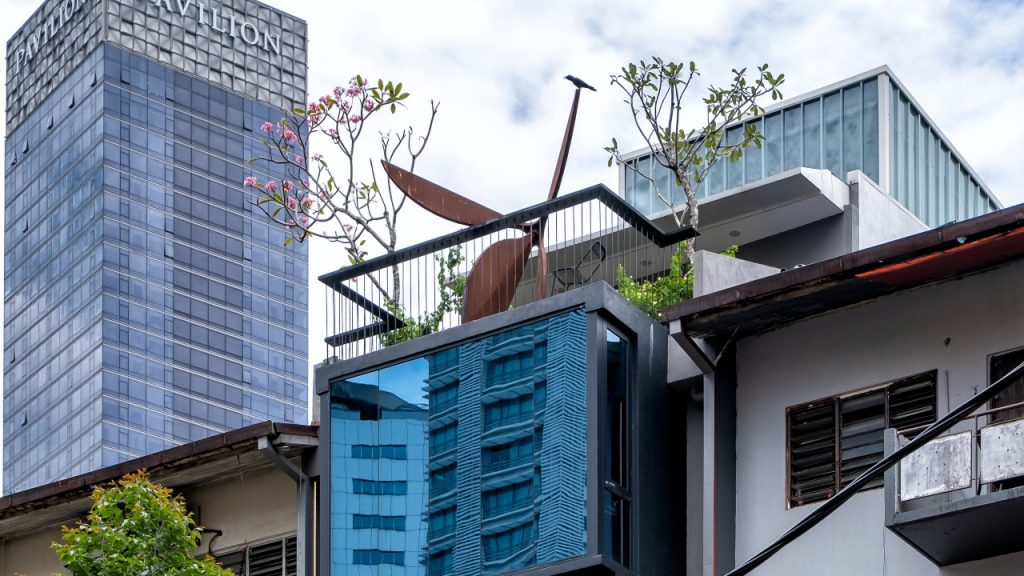 HOW DR TAN LOKE MUN FINDS CALM
I'm generally calm – from young I've come from humble beginnings and I've always been someone in a hurry, setting targets along the way. The opposite of calm is my biggest fear – to not achieve what God has wanted for me to do. Destiny determines duty, and I never feel unsettled by the state of being busy. In fact I totally enjoy it. There's always something else which excites me and that's actually what helps me to find that equilibrium of being calm. When I go to New Zealand, I look at the mountains and it just gives me an idea of what to do next – that's what peaceful scenery does to me.
DR TAN LOKE MUN AND HIS NEXT ART PROJECT
Now, Munira Huda Othman will manage Ur-Mu. Success for me is not measured by money – Ur-Mu may never recover its capital cost but the art within will appreciate over time so I'm not too bothered. I now want to embark on another Ur-Mu at a seaside resort for graphic art and photography. The most recent pieces I've acquired are intended for the next project which is stymied by the lack of labour. So I'm inching towards a Tadao Ando method to do the building with concrete, to punch lights into it and use glass to prevent water coming through.
---