The Balvenie is all about craftsmanship, and its Maker's Project series celebrates that. The first time the Speyside distillery showcased this in Malaysia was last year with local batik artist Fern Chua; now, it collaborated with British-born, Penang-based artist Thomas Powell to create a whisky-themed art piece.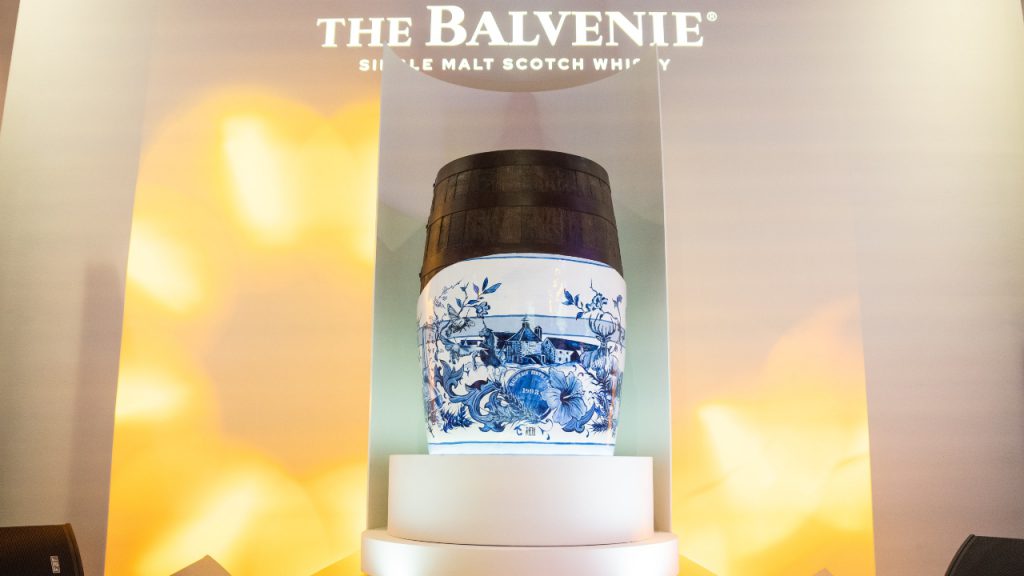 As a multi-disciplinary artist, Thomas Powell is no stranger to unusual canvases – but none of his previous works are quite like this one, as the foundation of this piece is a cask taken straight from The Balvenie's warehouse. It is specifically a 1993 American oak, ex-bourbon cask, likely a second-fill – a prototypical Balvenie cask.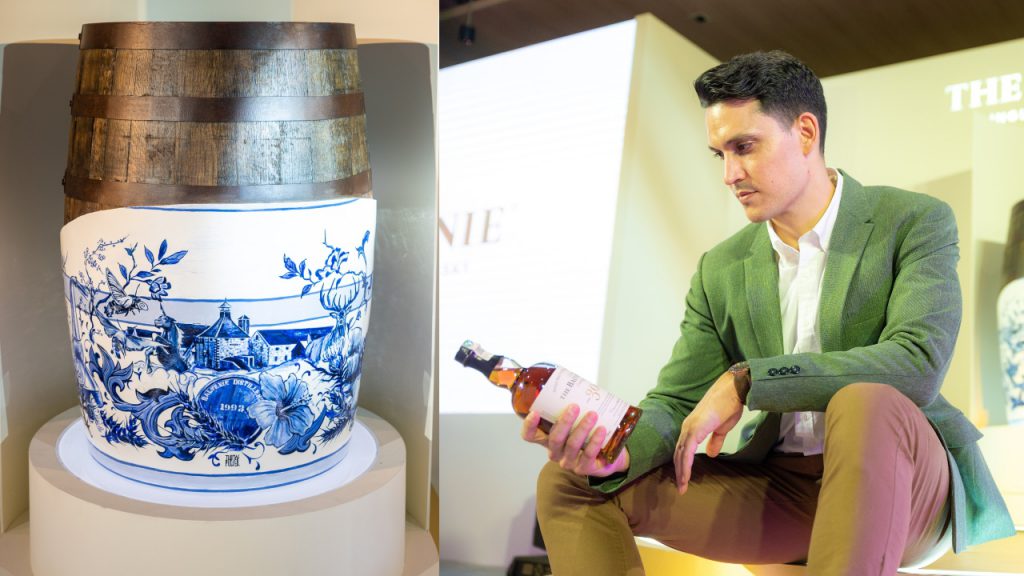 The artwork, called Layered Refinement, is a tribute to the complex process of whisky-making. Powell said that he was inspired by how The Balvenie would take something raw, such as barley – the distillery is in fact the only one that still grows its own – and, through its traditional hands-on techniques, turns it into the final product. The bottom half of the cask is layered with material resembling porcelain, on top of which Powell has painted scenes in shades of blue; the effect recalls that of traditional ceramic art. The contrast between the rugged wood of the cask and the pristine, painted surface is itself part of the metaphor, and the scenes Thomas Powell chose are a mix of Scottish and Malaysian – stills, stags and nosing glasses are depicted next to hibiscus flowers.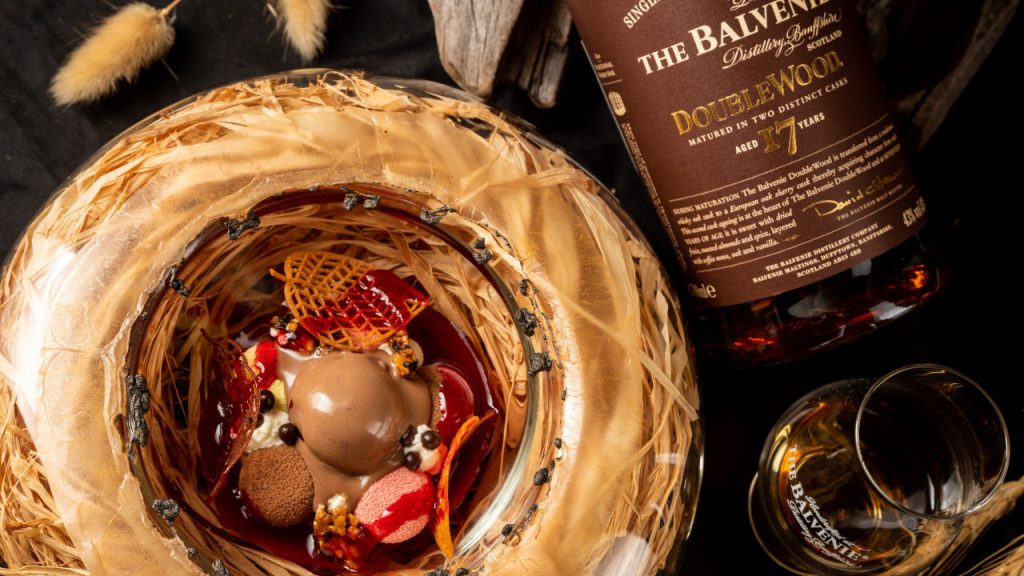 The auction was held at a dinner that took place at the newly refurbished colonial building of Sentul Works. Food was courtesy of Chef Nathalie Arbefeuille, of Nathalie's Gourmet Studio, and course was paired with one of The Balvenie's core collection – whether using a salmon's marmalade sauce to bring out the citrus notes of Doublewood 12, the spice-crusted veal tenderloin to emphasise the fruity character of Caribbean Cask 14, or the flaming rice paper-topped vanilla dessert to add a whiff of smoke to the Doublewood 17. It was something of a swan song for the latter, which was recently discontinued.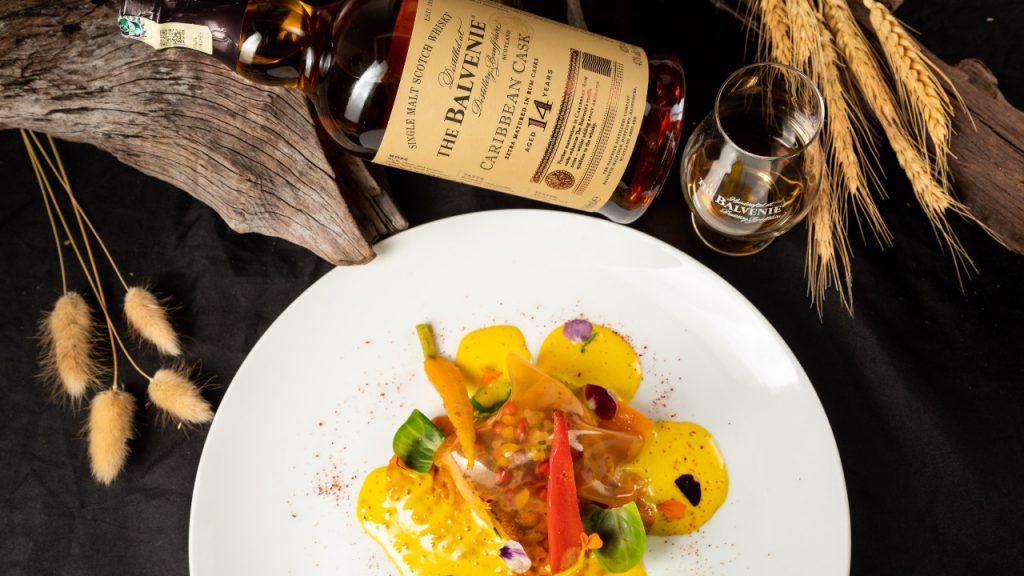 Powell's artwork was put up for auction, and it just five minutes, it closed at RM26,000. The proceeds will be forwarded to United Voice, a self-advocacy group for persons with learning disabilities, while the winner took home a genuine piece of The Balvenie.
---