If you're looking to elevate your weekends from good to great, EQ Kuala Lumpur's returning Champagne Barons de Rothschild Sunday Roast is just the ticket. This family-friendly Sunday gathering takes place at the hotel's showpiece Sabayon restaurant, and offers the perfect venue to spend a delicious few hours with friends and family above the fray. It also lets children from the ages of six join in the festivities, an exception as the venue usually admits adults only on all other hours of its operation.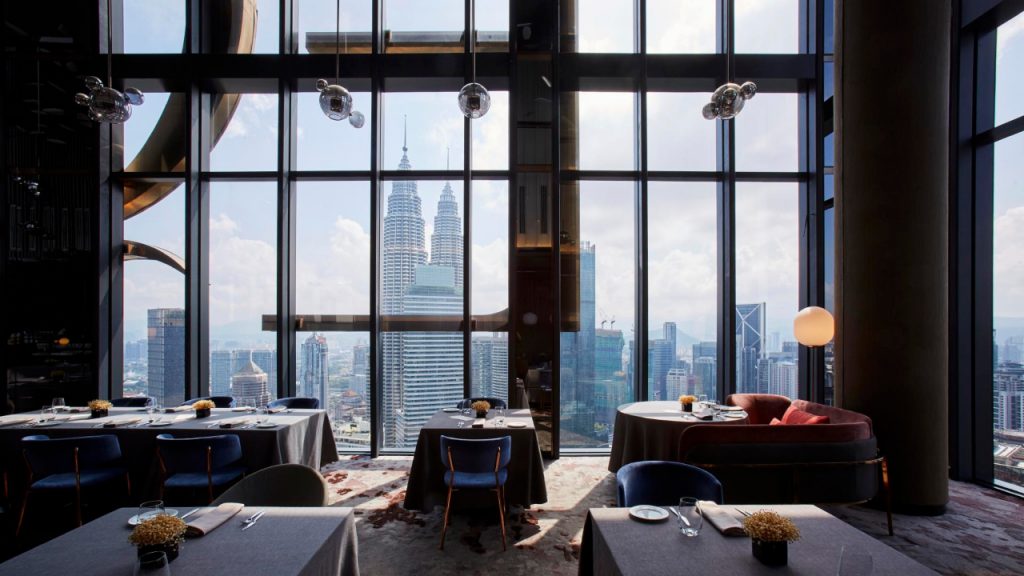 Here on level 51 of the stylish EQ Kuala Lumpur, the vibe in Sabayon is relaxed and soothing, with a lounge-like playlist of Cantoma and Liquid Lounge vs Jazzanova. This immediately sets you right in the mood to savour the effervescent liquid star of the Sunday Roast: the Champagne Barons de Rothschild, a rarity by virtue of an incredibly tumultuous world and logistics jam, but still miraculously available here on free-flow, together with white and red wines of Old and New World. Using a blend of three- and four-year-old Chardonnay and Pinot Noir, the champagne offers very fine bubbles, nuances of white fruit, brioche and hazelnuts and a structured palate to whet your appetite for what will undoubtedly be a feast for the senses.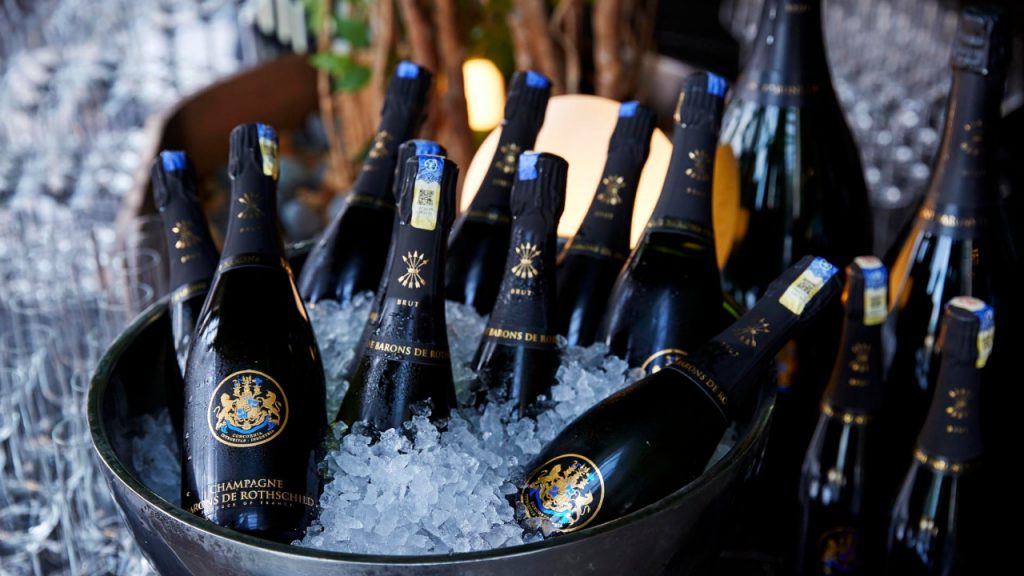 Executive Chef Federico Michieletto points out that the revamped menu for this Champagne Barons de Rothschild Sunday Roast is structured into courses; seafood to start, salads, eggs and mushrooms, mains, cheeses and dessert. "It's like 15 dishes and we do small plates so you order what you like, and as many times as you like," he says, adding, "except it's not a conventional buffet so our team can cook the food better, and you don't have the madness of the food getting cold – in short you get what you want." For the children, Michieletto also customises special kid-friendly meals like pizza or pasta. "I always tell people to go down the menu and then decide if they want to go up again," Michieletto says. "The courses are very mignon – and you can always have more depending on what you like."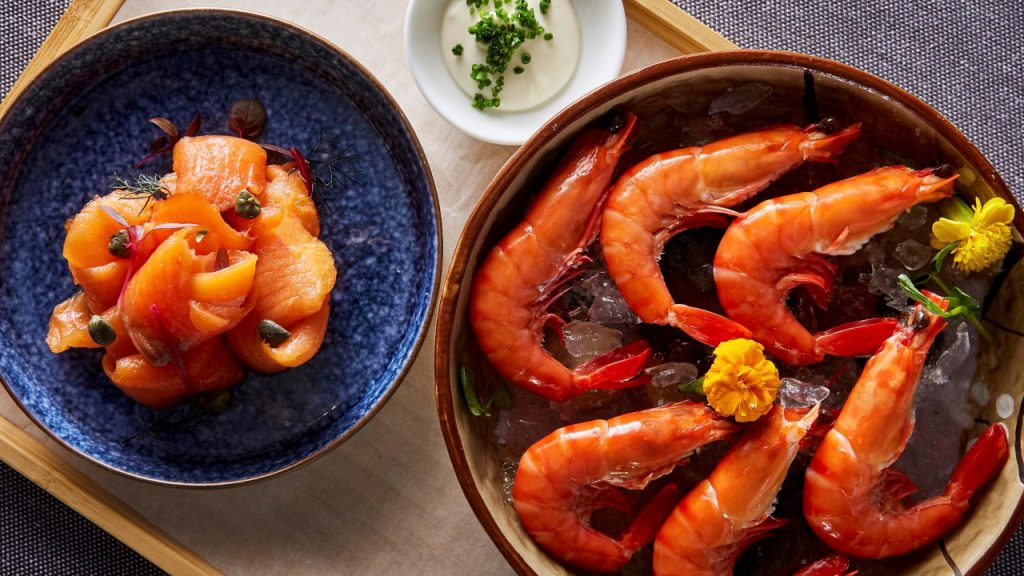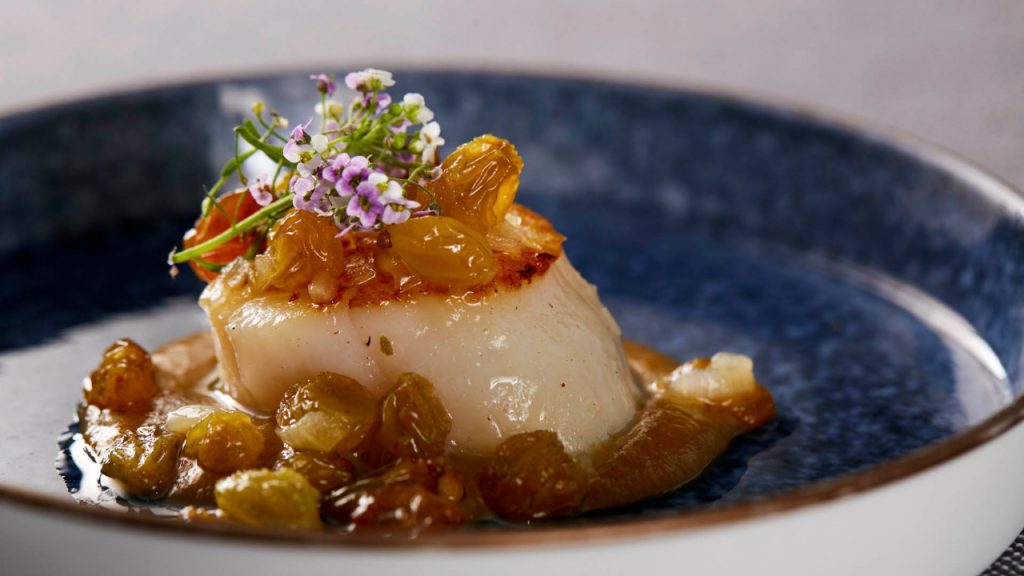 His advice is well founded because oyster-loving gourmets will find it hard to move beyond the initial offerings. Fresh plump Irish Gallagher oysters, served with tabasco, vinaigrette, Thousand Island dressing and lemon provide a sweet and umami-rich start to the meal. Next comes the poached Tiger Prawns, a delicate profile of sea and shell, as well as the house-smoked Norwegian salmon.
However, you'd be missing half the fun if you don't get into the mains, as the Nova Scotia lobster on the capellini provides another dimension to the meal, with tender hunks of lobster on moreish tomato and herb-accented pasta. The pan-seared Hokkaido scallops with a capers raisin emulsion is a great foil for the champagne, with its buttery and sea salt balanced by the drink's crisp elegance. Likewise the Cod a la Grenobloise and its lemon butter accompaniment, which teases out the power of the champagne, letting the food settle nicely before the signature roast arrives.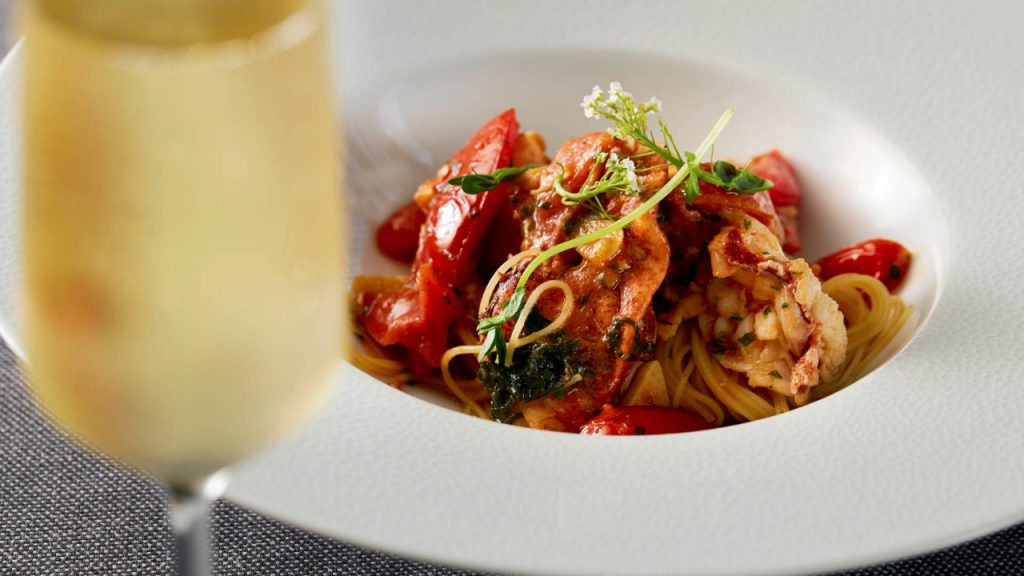 When it does, you'll be glad that you've been saving the space. The Angus roast prime rib is beautifully done, with a pleasurable amount of fat on the meat, as well as that bit of char. To balance it out, a range of sauces including mustard, béarnaise and beef jus are provided, as is Yorkshire pudding.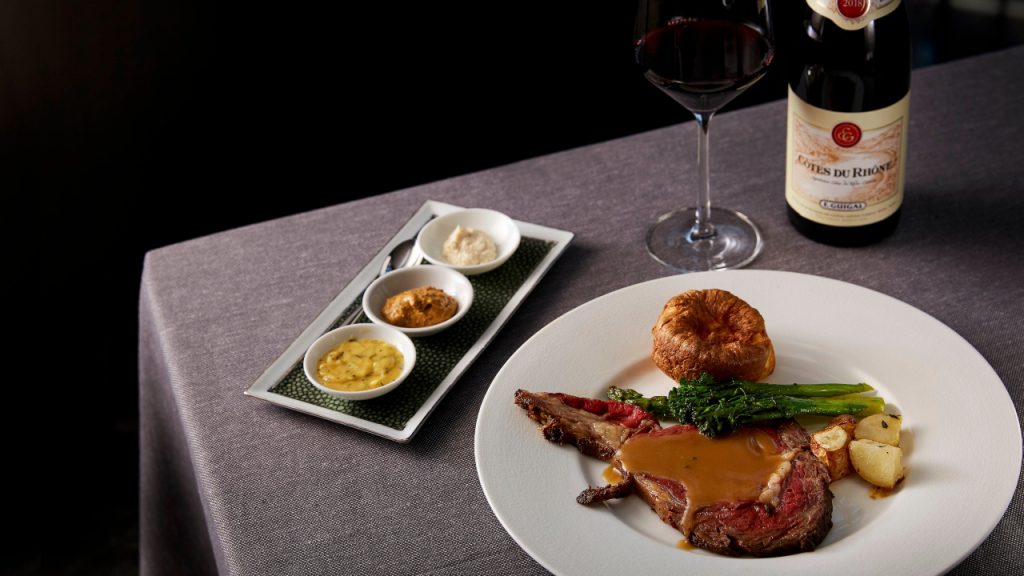 From this point on, you'll be pleasantly surprised at how you've been so enthralled by the meal and drinks that a couple of hours have flown by in merry feasting and good company. There's always time for cheese though, and the varieties offered represent a nice mix of hard and soft ranges with a heady mix of flavour profiles. To end, the table dessert art is a lavish production that will amaze you with the amount of sweet treats that the kitchen team can think up; chocolate spheres, strawberry macaroons, apple ganache, sea salt caramel praline, Bavarian cream choux puff, mango truffle white choc and an assortment of drizzles and crumbles. At this point, you'll probably want to have another flute of champagne to wash it all down, which you can of course, once you sink into the idea that this Sunday Roast is two meals combined in one, and that makes it all right.
The Champagne Barons de Rothschild Sunday Roast takes place every Sunday from 12 pm to 3 pm and is priced at RM308+ per adult and RM98+ per child from 6 to 12 years old, with an add-on of RM388+ per adult for free-flow champagne, white and red wine. For reservations call +603 2789 7839 or email [email protected]
---
Photos: Law Soo Phye