For Kuching couple Denise and Alexander Chin, a life lived raising a family and climbing the corporate ladder suddenly found new perspective just before and during the pandemic. For Alex, who was a partner at a Big Four accounting firm in Kuching before becoming the CFO of state-owned Sarawak Energy Berhad, the revelation took place in 2019 when he joined his wife Denise on one of several routes on the Camino de Santiago which leads to the shrine of Santiago de Compostela.
"During the Camino, I really thought about the notion of the rat race," Alex muses. "And I realised that it's actually about whoever comes out first wins, not loses. As trained professionals, we do the work we do because we are familiar with the challenges and, we are in our comfort zone. But now – and thanks to COVID – I've come to appreciate that there are plenty of options out there, and perhaps there is less fear of the unknown. "We're lucky that we both enjoy travelling and being physically fit," he says. As for Denise, being active also means being able to combine adventure travel when they visit their children abroad. "COVID provided a wonderful opportunity for us to experience slow travel exploring our hometown on our newfound love, cycling and, that's also why we wanted to leave the corporate world earlier rather than later," she says. This has led to perhaps the grandest adventure for the Chins in the months ahead with the 600km Camino de Santiago walk.
Alex Chin (AC): I first thought about retirement – and the word I use is 'recalibration' – when I turned 55 back in 2017. I wanted to start planning for it so I don't get a shock when the day comes. However, I only saw the light when I went on that first Camino with Denise two years later in 2019.
Denise Chin (DC): Here's the thing; this recalibration is something we worked towards. It has to happen organically – we did a lot of research through reading and the social network. I saw how Alex made that courageous move after the Camino. The decision was made with a proper plan, after much soul searching, debates and frank conversations.
View this post on Instagram

AC: At the Camino we were walking for 20km on average each day for six days. By the third day I really got into the groove – I was completely detached from work and had time for my own thoughts. And that is what the Camino did for me – it gave me time and space to reflect about life. On hindsight I believe that was when I decided I needed to move into the next phase of my life. It struck me that I wanted to do fun and meaningful things with my family and friends.
When COVID came – the experience Denise and I went through was quite amazing. I've never worked at home for more than half a day. And suddenly for the next one-and-a-half years, we found ourselves enjoying working at home in the company of each other. When we picked up cycling – mountain biking – we had the best time of our lives exploring our hometown with our friends.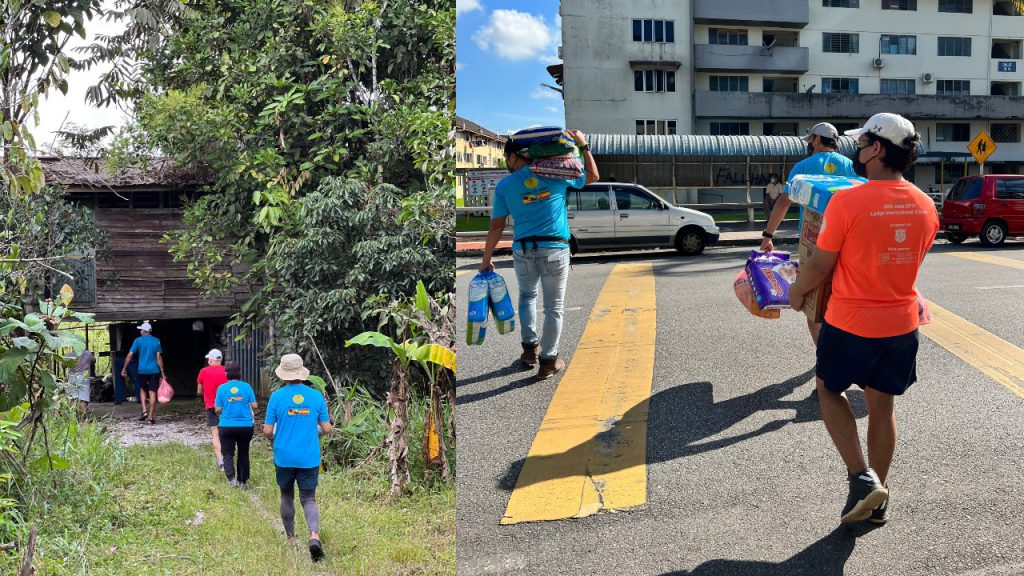 COVID also made us acutely aware that we needed to give back. We were comfortable because we continued to earn a salary, but many people were in need and there are those who fall through the cracks. They needed a lot of support.
DC: In Kuching, I've come across migrants from other towns or villages and they stay in dilapidated homes. Families who are just trying to make ends meet – some have young children. If a parent falls ill, these families may not even be able to take the children to school. I've volunteered with Hope Place and done drives an hour and a half out of the city to bring basic necessities to those who are sick or in dire need of support.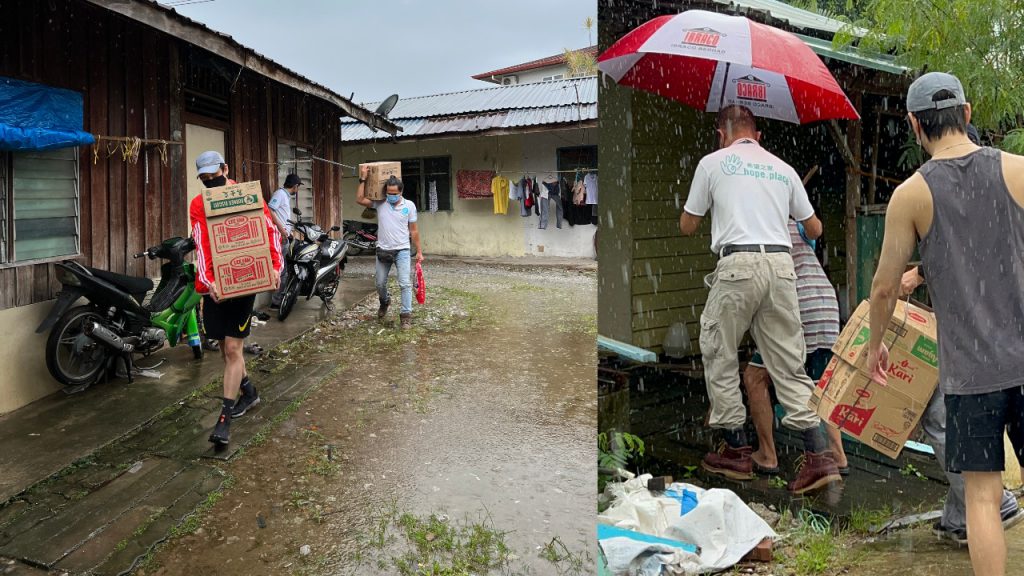 AC: This is where Hope Place comes in. The NGO fills that gap when these families need urgent help. And eventually they are registered and enter the welfare system.
DC: The founder of Hope Place is Kelvin Wan who appealed through newspapers in the early days. We responded because we wanted to help. Over time, we continued to stay in touch and support where possible; we donated milk powder, basic necessities and a bit of cash when people appealed for help like to purchase bus tickets. I ended up volunteering my time; and I could see how Wan grew the umbrella of Hope Place from one case to over 230 families, each with an average of two children.
And even more amazingly, Wan has grown this NGO from a one-man operation to what it is now, a permanent group of eleven with a van and premises to continue providing support and help the underprivileged. This resonated so deeply with us – to be able to give time. When our children came back to Kuching for their school breaks, they would come with me to volunteer for Hope Place. What we also liked about this NGO is that they are audited annually, the members of staff are always engaging with the families – this list is refreshed to ensure the aid is going to the right people.
View this post on Instagram

AC: This is how Project Goyang Kaki walking the Camino came about. We felt we could try to raise awareness and build visibility among our circles for Hope Place. It is really about sharing the good deeds of Hope Place with the people who are following us on our Project Goyang Kaki. I personally went on one of the runs they did – it was very fulfilling to see the faces of the beneficiaries light up when they received support. It was also about giving them time, to listen to their issues and stories.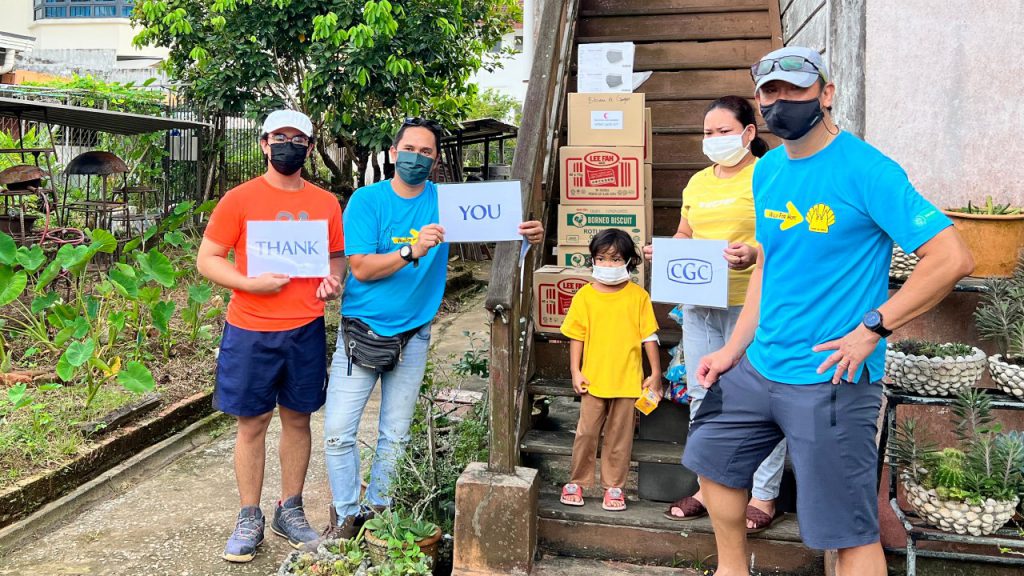 DC: We both love Spain. The 2019 Camino was a fundraiser to celebrate my big 50. As part of the celebration our family spent the summer holidays together. We covered the northern part of Spain – it's so beautiful and diverse which is why we chose to return to walk the northern route this time. I remember we had downloaded all sorts of music and TV series but here's the thing, we didn't even touch our media once during the Camino. My own personal experience of the Camino was amazing, just watching the sun rise and set each day and being lost in nature. There's so much to learn about ourselves on a long walk like this.
AC: In the Camino we discovered a different kind of holiday; we were walking through trails traversing villages that have been around for centuries. For our upcoming walk – we will have friends joining us at various stages. The Camino de Santiago routes are well defined with places to stay and plenty of spots to eat and rest. That's the other great thing about this walk, to share experiences with others you meet along the way, and realise you're not alone in the world. We're realistic with budgets as well, keeping it to €80 a day.
View this post on Instagram
DC: We are really blessed – at the end of this coming Camino we will be joined by 20-plus family members and friends. We have some donations and pledges many people who are supporting this project, to keep us going through the blisters and rain. It will be a motivating factor to push us along our journey. And we are learning as we go along – we would love to do a couple more projects in future.
---
Follow the adventures of Denise and Alex Chin as they tackle the Camino de Santiago on their Instagram
To pledge a donation to Hope Place Kuching, send a bank-in slip (account details listed on Hope Place Kuching) to the hotline at +6013 567 2775 and include the reference: projectgoyangkaki.