When is a beach holiday not a good idea? Although Bali and Phuket are now accessible to international travellers, our very own Langkawi can offer more square metres of uninterrupted stretches of beach and an airport arrivals process with way less wait time. So why jostle with the hordes when the island itself and the St. Regis Langkawi, a dazzling bauble of a resort, pulls out all the luxury stops for guests? As a dramatic counterpoint to a basic barefoot beach getaway, the 89-key property is more about bells, whistles, excursions to mangrove waterways to witness airborne eagles feasting, evening champagne rituals, and yes, even lobster omelettes for breakfast.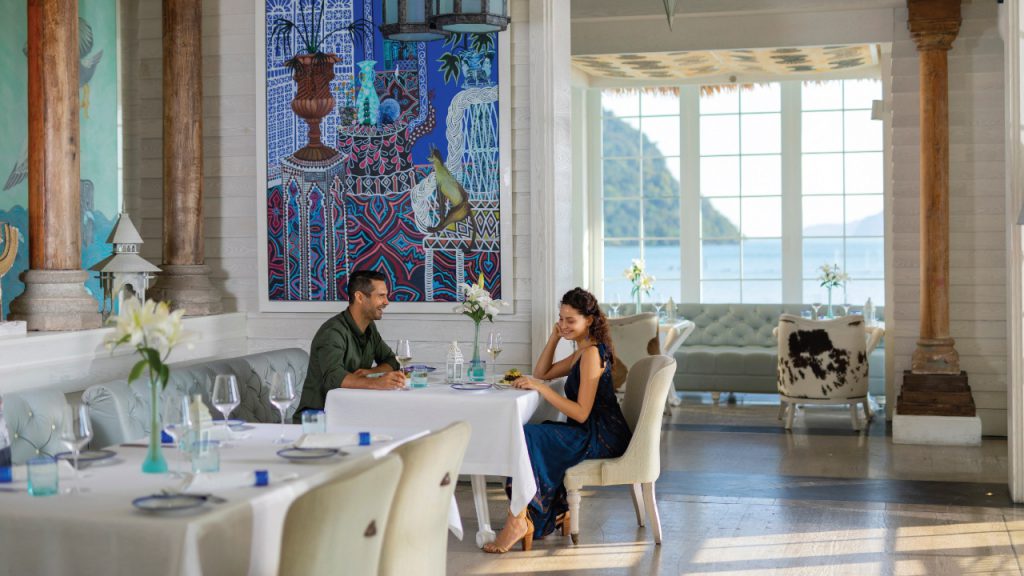 Langkawi might be a laid-back island, but there's nothing remotely laid-back at the St. Regis Langkawi's Royal Sunset Villa. Guests have the run of a glorious four-bedroom mansion over water that features a glass floor entryway offering azure-tinges of the calm waters below. It's an apt location to bring a gang of besties or a gaggle of relatives. The villa, along with the one-bedroom variations next door, are configured with steps and ladders from which one can dive into the sea. So yes, the Andaman Sea is basically your swimming pool – if you're bored of the actual pool on the villa's outdoor deck, that is. Accommodations at the villas include signature St. Regis touches: old world design sensibilities matched with modern day technology. The Wi-Fi is super fast, while the in-room sound system will make budding DJs break into grins.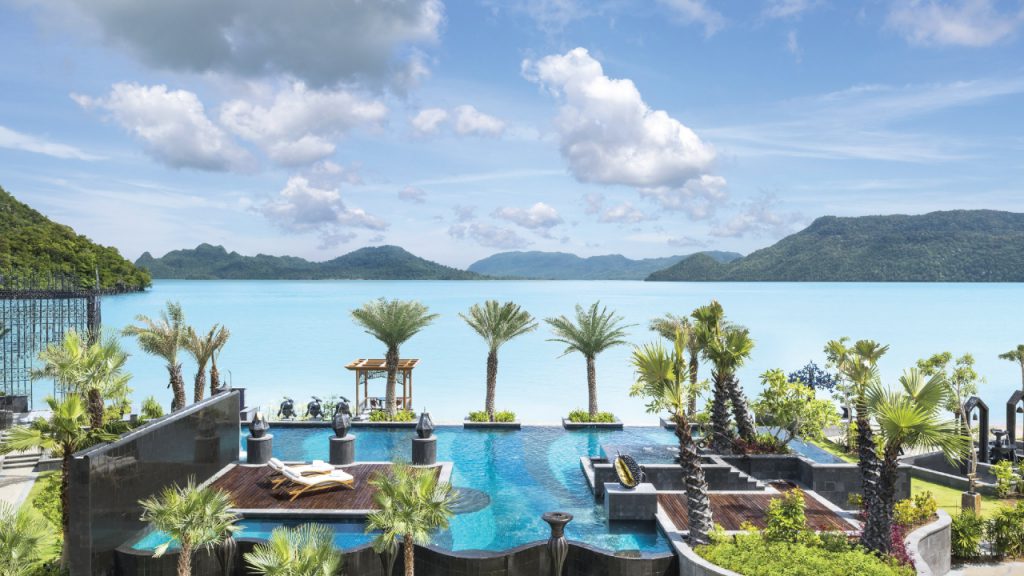 Another point of difference is the list of St. Regis amenities that have become indispensable to guests from New York City to Osaka. Shoes are immaculately shined (and on some occasions, repaired and treated), and laundry is pressed to perfection. Granted, beach holidays aren't always about gleaming shoes and starched collars, but as guests fly into Langkawi from destinations around the world, these signature offerings are both thoughtful and handy. Case in point: a pair of driving shoes that have been through the ringer from bouts of Parisian showers and trauma from pounding Bangkok's alleyways, re-emerge almost brand new, and ready to submit to airport X-ray machines, once again.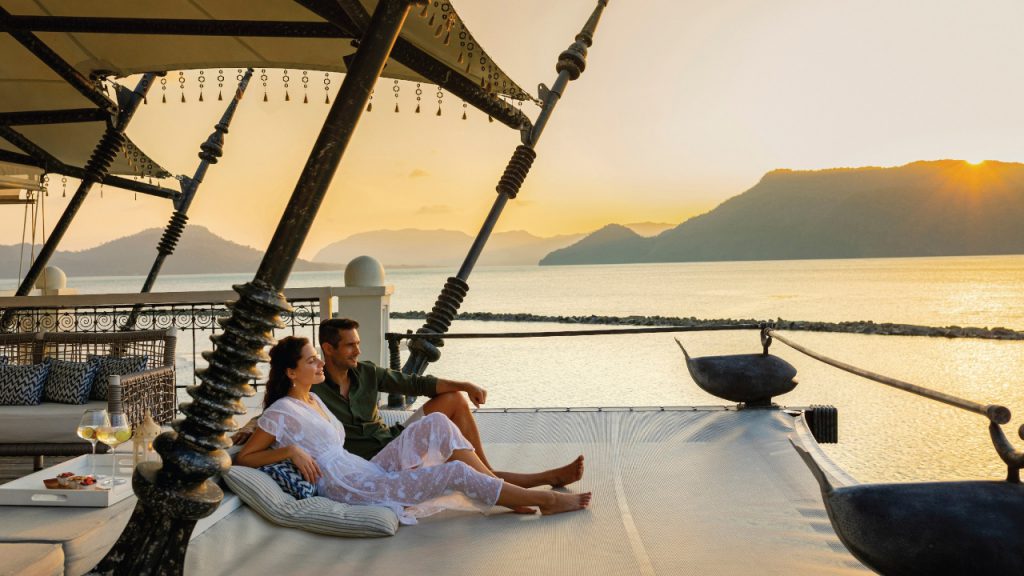 When it comes to guests re-emerging brand new, Langkawi's calming shores do the trick. But things are taken to the next level at St. Regis' Iridum Spa. It's a cocooned and sophisticated sanctuary with moody nightclub lighting minus the foot-tapping music. (This isn't a W property, after all.) The space, though not designed in a beach vibe setting, has all the right goods to deliver sublimely restorative experiences. Regular spa-goers would be familiar with Iridium's focus on high-tech treatments, but the spa menu also has treatments featuring ancient tech that has proven efficacy through the ages. The Ayurvedic Shirodhara therapy, for instance, comprises the pouring of warm medicated oil on the area between the eyebrows – the third eye, for those spiritually inclined. But what the treatment does on a physiological level is to create peace and equilibrium in a person's central nervous system. So after the pouring of oil, tension in the neck and shoulders are released with a massage; these effects have benefited both sages and salarymen over the centuries.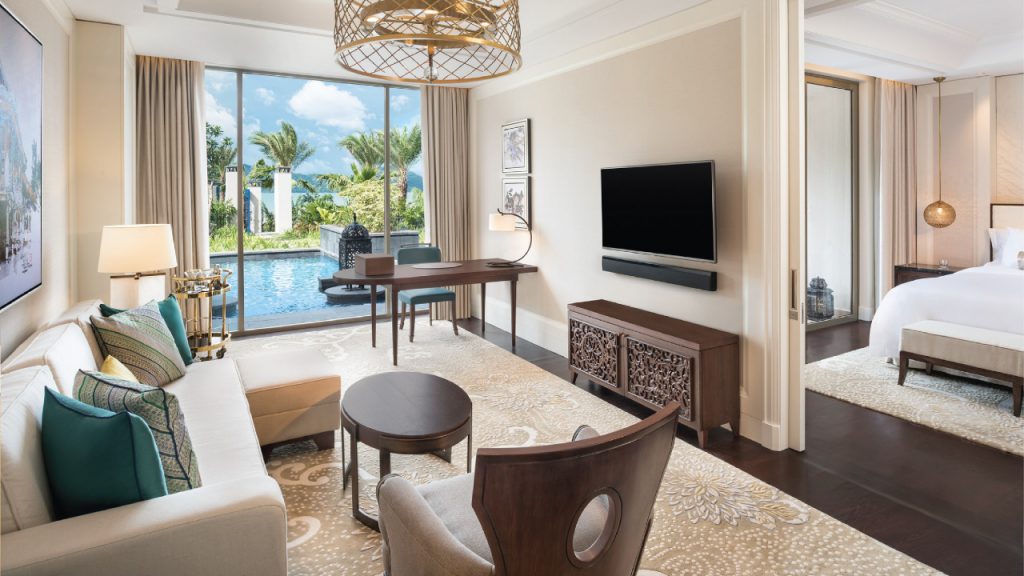 Meanwhile, back at the villa with environs that perhaps trademark Langkawi's captivating sunset, outdoor dining would be the natural option. Gather friends and family to celebrate a vacation well-spent with a barbeque, that will be discussed for decades to come. Watch (and taste) the elaborate rustling of the choicest seafood, expertly prepared by resort's executive chef Mandy Goh and her team – including ruby-hued lobsters in pods, chargrilled over open flames in the most magical of settings.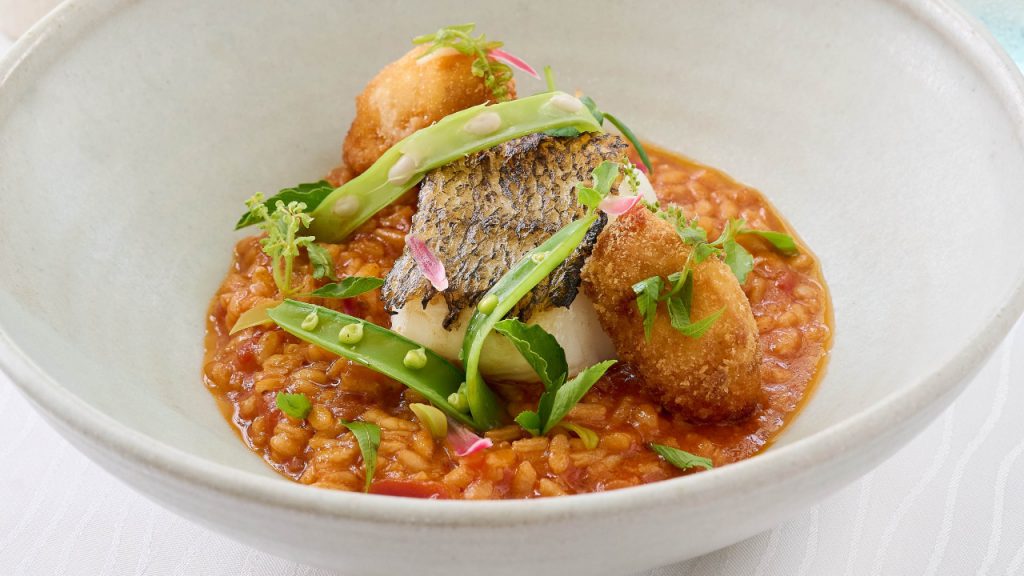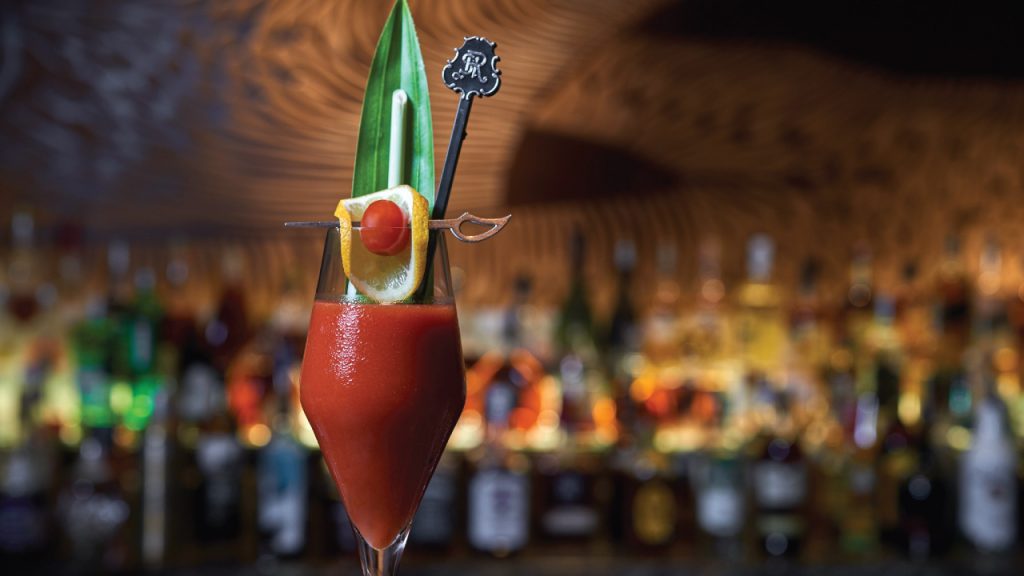 As guests populate their Instagram feeds, order up and sip on a Lang Mary's, the resort's iteration of St. Regis' classic Bloody Mary cocktail and the celebratory drink of choice. The libation is composed of tomato juice, lime and tamarind juices, spiked with pandan and premium vodka, and enlivened with Worcestershire sauce, tabasco sauce, salt and black pepper. It's perhaps an ideal tipple to whet appetites for the impending feast. For those in the market for an (occasionally) barefoot yet highest-end luxury escape, hands down, the St. Regis Langkawi is the place to make reservations at.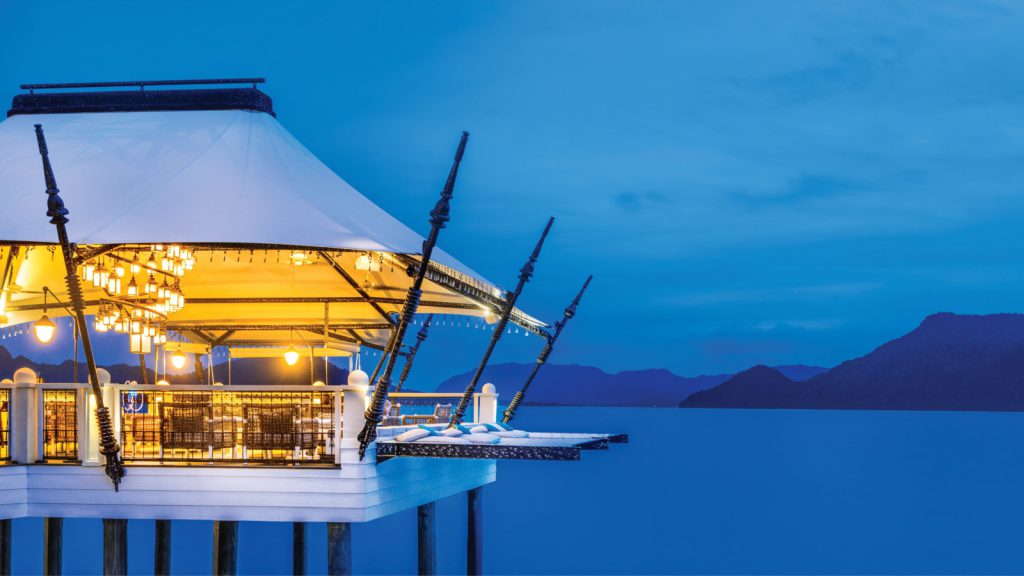 ---