Now that we're all getting our collective groove back and hosting get-togethers (or full-on house parties, if you so please), it's the perfect time to refresh your home's accompaniments. The Royal Selangor 2022 Autumn Collection features beautifully designed and expertly crafted items that will elevate any home instantly, whether or not your guest list comprises the entire office or just you. There are three gorgeous series in the collection: Toolbar, for mixologists and minibars; Mujyo, for fans of Japanese blades; and Sense, for those all-important self-care sessions.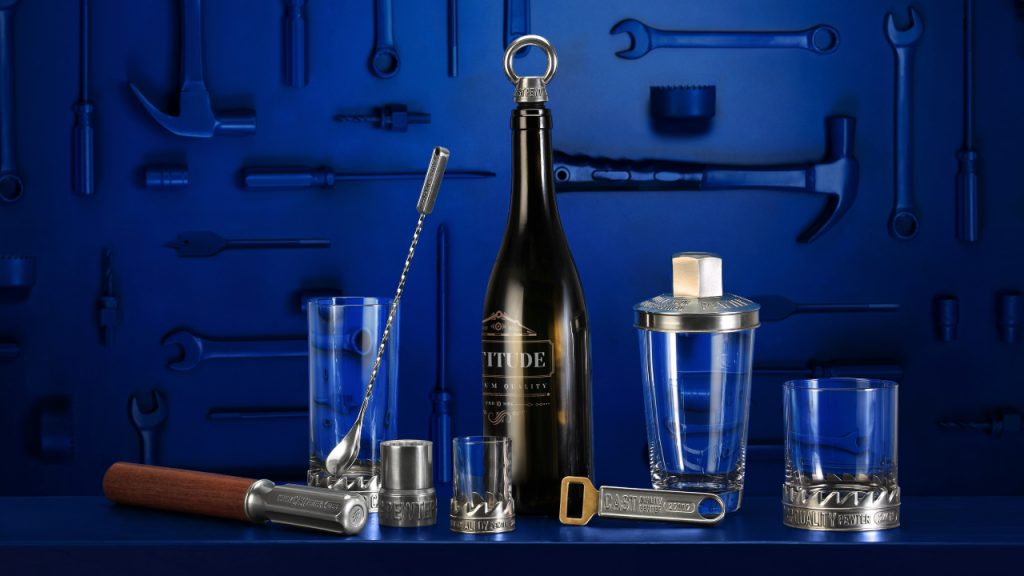 Probably the most eye-catching and breathtaking from the Royal Selangor Autumn 2022 Collection is the Mujyo series of knives, a santoku and a paring blade. Both of these knives use Damascus steel blades sourced from Tojiro, an award-winning manufacturer that has been making cooking knives and kitchen utensils since 1953. The blades are then paired with handles of non-threatened hardwood and pewter. At a recent event, Chef Ricky Kamiishi, the Chef de Cuisine at Ebisu at Altitude, demonstrated just how masterfully made the knives are when he prepared a delectable selection of sushi and sashimi. Using the knives, Kamiishi sliced through the fish like they were butter. It was evident for all to see that the difference between an amazing sashimi and an average (or worse) one is in the blade used, because only the sharpest knives are able to fillet the fish in one movement. The Mujyo Sakura Santoku Knife (RM1,950) and the Mujyo Kumo Paring Knife (RM1,250) are both available from 23 September 2022 onwards.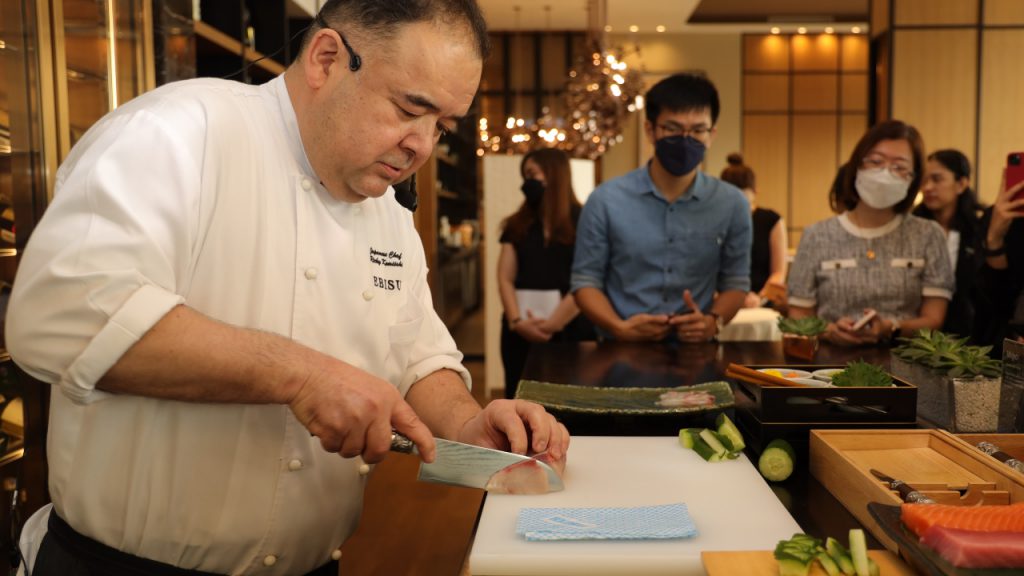 Toolbar is an all-new series of barware and drinkware, inspired by the fundamentals of mixology. Every tool in the series prioritises functionality while also ensuring that its form is still a sight to behold. The Toolbar six-piece set (RM1,800) comprises two Highball glasses, a Cocktail Shaker, a Muddler, a Bar Spoon and a Measure, all of which can be easily carried in a fine wooden Toolbox. At the same event, award-winning mixologist CK Kho (you may also know him as the founder of Colley and Pahit) made the simple look spectacular, when he prepared beverages using the aforementioned tools. "Toolbar is a great and inclusive collection that works perfectly for both beginners and experienced mixologists," he said. "All you need is a little imagination and the right tools." Meanwhile, the Whiskey Tumbler (RM200) is also a fine addition to your cabinet, while the Wine Stopper (RM190) or Bottle Stopper (RM190) are also must-haves – or perfect gifts. (It's never too early to think about Christmas.) The Toolbar series is available for sale from today onwards.
Last but certainly not least is the Sense series of sage-scented candles. After your weeknights full of sushi dinners and weekends packed with rounds upon rounds of cocktails, it's important to set aside time to rest, relax and rejuvenate. No matter the size of your zen space, there's a candle that's perfect for you: the three-wick Sage Candle (RM690), the one-wick Sage Candle (RM390) and the Mini Sage Candle (RM190) all come in reusable pewter bowls and impart a light, earthy aroma that was developed by the R&D team at Royal Selangor. The Sense series is also now available in stores or online.
"Royal Selangor continuously seeks out new and innovative ways of creating new designs, products and offerings that not only meet our customers' demands but also ones our customers will enjoy," says Yong Yoon Li, Managing Director of Royal Selangor. "The Royal Selangor Autumn 2022 Collection celebrates collaboration, creativity and innovation, and calls to the inner artists to experiment and explore their creativity."
---