With the proliferation of hotpot restaurants in the past few years across the country, Malaysians have attained a great familiarity for this communal style of dining. After all, what's not to love? More is merrier, and diners may share in endless experimentation of ingredients with various soup bases for delicious outcomes. For recently opened FU Pot, opened at the start of September by a group of friends who share a common love for good food, its founding offers next-level extras bound to reinvigorate diners' interest in this very popular dining option.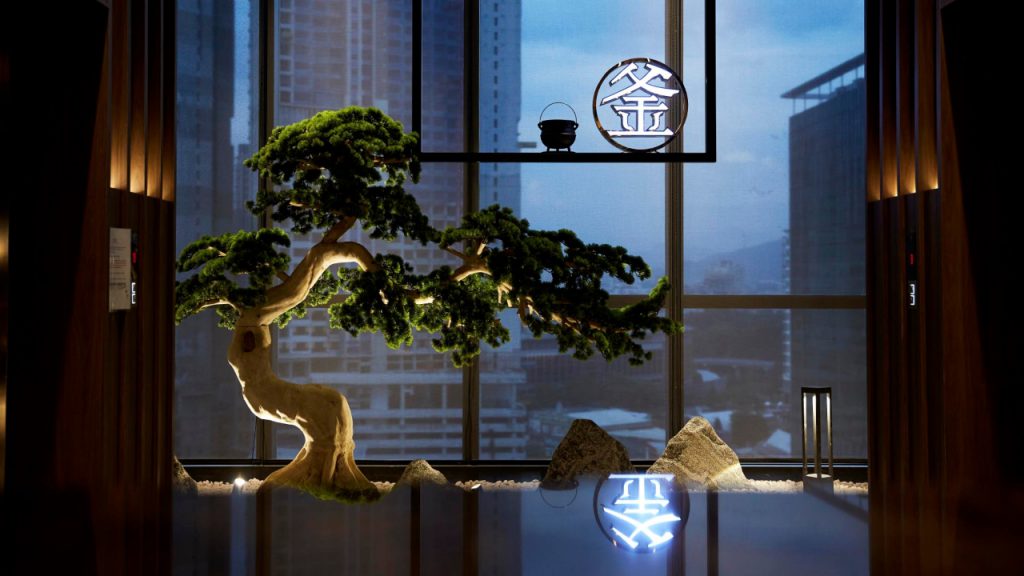 Its name FU, (釜 in Chinese) denotes a cauldron, harking back to the foundation of FU Pot's cooking. The establishment is modelled after the Hong Kong-styled seafood restaurants with live seafood and fresh ingredients at the forefront. This restaurant – located on the 13th floor of the newly inaugurated TS Law tower – offers an initial selection of seven different soup bases, developed across a space of four months prior to its launch. All seven are simmered at least 24 hours to fully extract natural sweetness and flavours of its component ingredients – an important step as the kitchen eschews any form of MSG. This technique also renders the usual plethora of accompanying sauces and condiments redundant, as so much of the taste profiles are embedded in the savoury soups running the gamut of; chicken and fish maw, crab and clam, premium chicken, pork stomach with peppercorns, truffles and mushrooms, spicy mala, pork bone and tomato.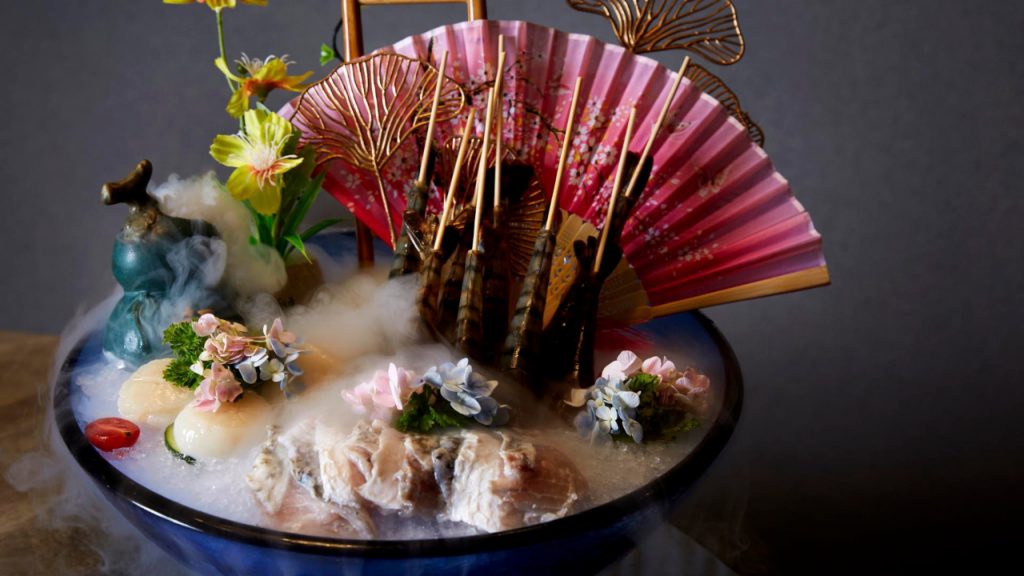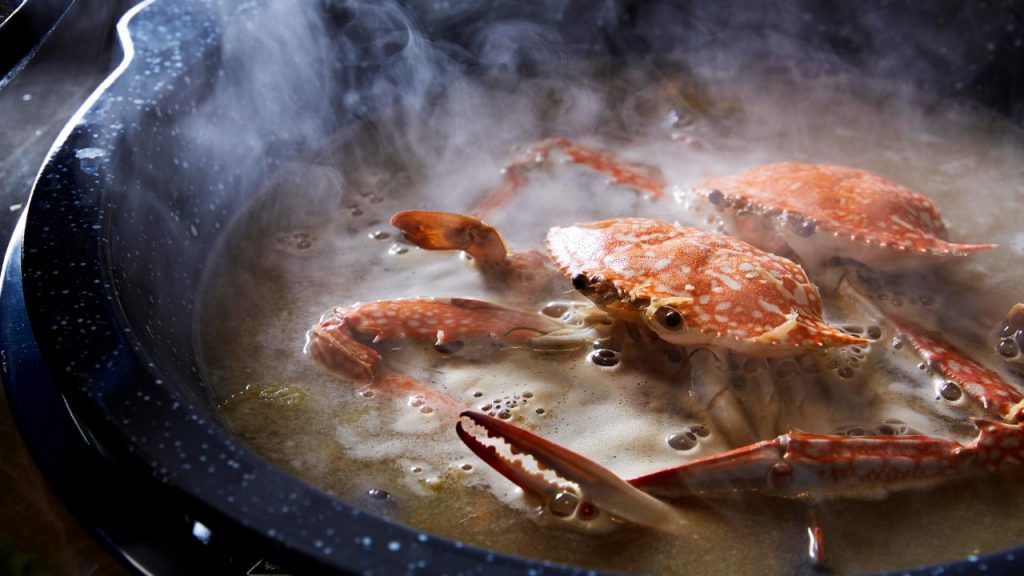 Arriving at FU Pot, you immediately understand the motivations of its founders who really wanted it to be a place where they could also host their own family and friends. Guests are welcomed by a serene bonsai garden, a grand bar stocked with Hennessy X.O. magnums, Dom Perignon vintages and the recognisable 500ml Kweichou Maotai bottles. Its attentive front of house will then usher you to one of its eight swanky private rooms. Discreetness and exclusivity is prized over maximising covers, with one half of the restaurant dedicated to private rooms with an open area catering to additional covers.
The undeniable star of FU Pot, however, is surely its opulent private room number eight, which can accommodate up to 26 diners with a lounge setting on plush carpets, personal bar and en-suite facilities. Throughout its private rooms, state-of-the-art karaoke systems are installed, while a serene, minimalist interior design concept pervades for a calming ambience.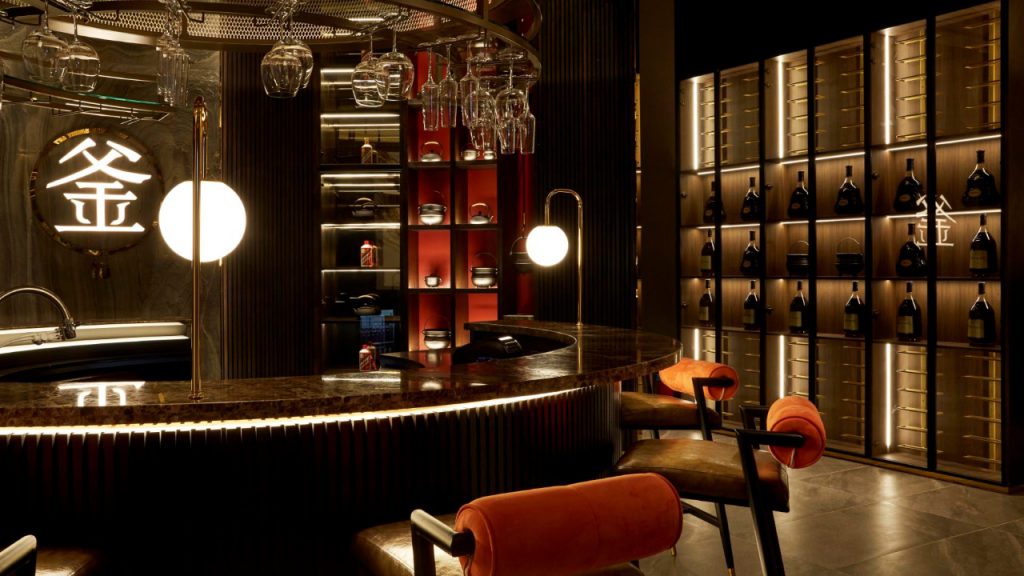 To begin your meal, tuck in on some of the classic side dishes – think sale-and-pepper shrimp, chicken wings and fish skin – while warming up your vocal chords. More eclectic options of truffled ham, stewed duck tongue and century eggs are also on the menu. Its drinks menu list over two dozen sakes and Maotai, to gins from around the world and even Armand De Brignac champagne.
The ensuing soups then showcase FU Pot's emphasis on its foundational appeal – its soups. In the truffle and mushroom variant, black truffles are shaved into the pot for an extra visual treat. Its signature crab and clam soup is enhanced and flavoured by fresh seafood, sourced and directly delivered from the local fishing community of Sekinchan. Some of this seafood is then handmade into the ubiquitous meat balls such as pork and plum, mentaiko Hanashimaru, shrimp and rice and black truffle shrimp sliders. Seasonal offerings of Alaskan King Crab, Australian Snow Crab, Boston lobsters, Canadian geoduck, Leopard Coral Grouper and two-headed abalone also feature from time to time, with live tanks keeping seafood fresh.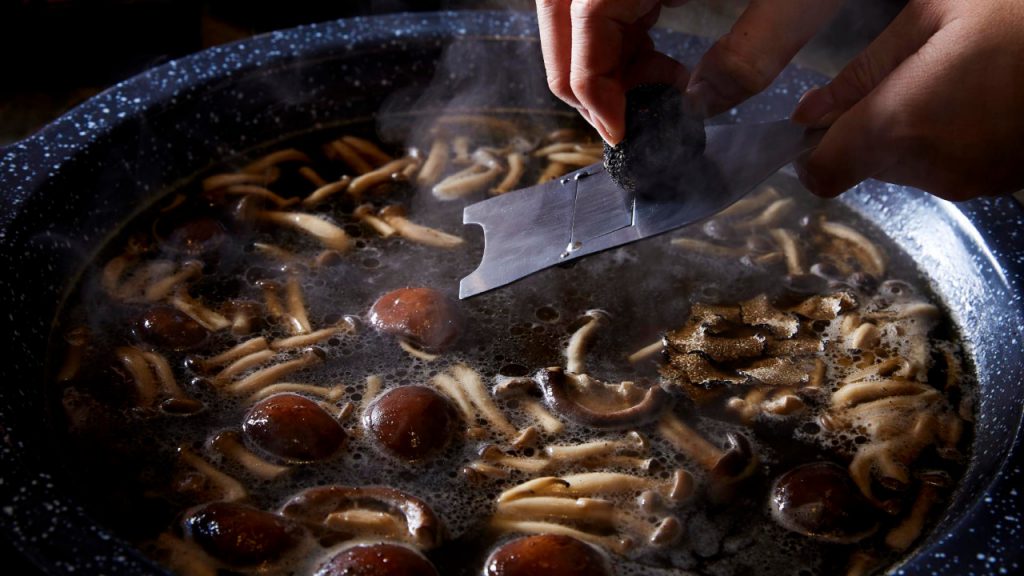 The deep-standing ties of some of the restaurant's founders with key purveyors in the F&B scene has also meant that FU Pot is able to offer some pretty phenomenal beef, with its wagyu beef platter serving up A5 cuts of meat; brisket, round and short plate. There's also a choice of Spanish Iberico, Japanese Kurobuta and Australian lamb while the marinated beef with deep orange yolks keep the slices tender and juicy throughout its slow simmer. There's also an entire procession of vegetables, beancurd, rice and noodles to add to the mix, and offal for those who enjoy, so that no one is left wanting.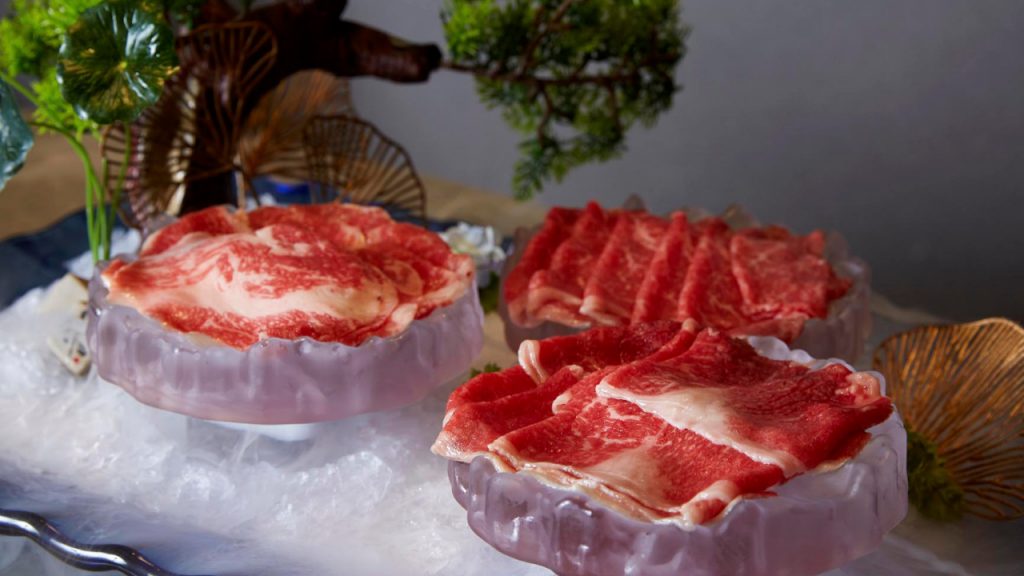 After dinner, dessert comes in the form of ice creams, poplar nectar, and bird's nest in coconut. There is, of course, the optional singing and general sense of occasion which comes from a hearty meal, perched among the bright city lights of the upcoming Tun Razak Exchange financial centre. This and more will surely make FU Pot stand out in a crowded field, with its undeniably elevated offerings in both the ambience and food, ensuring that guests are able to enjoy the restaurant just as how its founders imagined.
---
FU Pot is located on level 13 of TS Law Tower, and is currently open for dinner only from 5pm to 2am. For reservations call +6011 5353 6333.
Photos: Law Soo Phye