Throughout its nearly seven decades, Spanish porcelain brand Lladró has exhibited an undeniable flair for bringing art to life through its masterful sculptors and artisans. Using age-old techniques and a signature palette of colours, Lladró's creative results enhance living spaces with a sparkle of artistry. Today, its pieces of art are still crafted at its Valencia home and exported to over 120 countries, among them Malaysia, which recently welcomed the first Lladró store located at Bangsar Shopping Centre in Kuala Lumpur.
For the coming season, Lladró introduces its Icons of the History of Art, a trio of unique sculptures that pay tribute to the goddess Diana, the works of William Morris, 19th-century British textile designer, printer and poet, and Salvador Dali, the master of surrealism.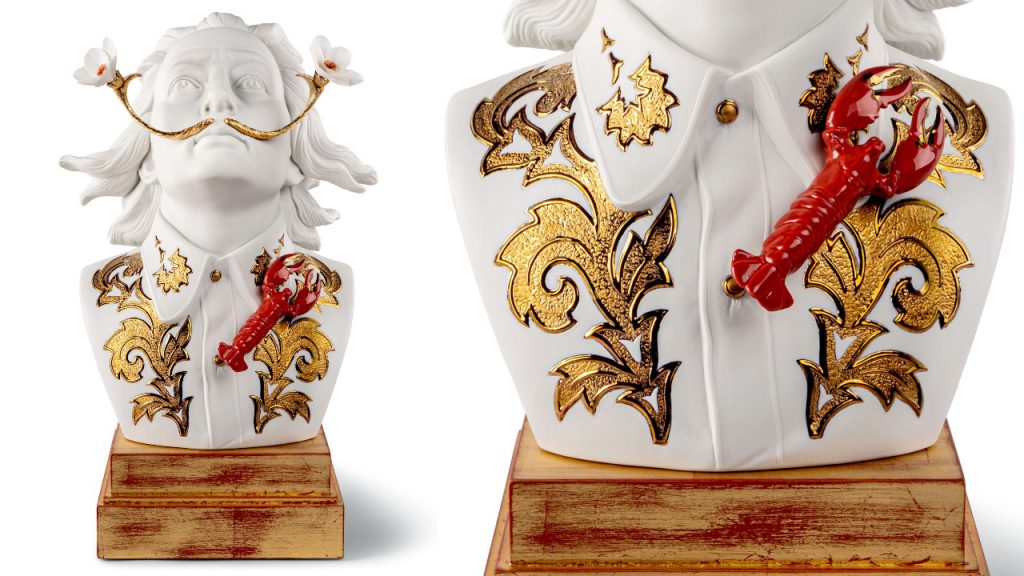 "The creation of these pieces responds to the brand's quest to give visibility to the art world – both from the hand of the artists and artistic movements at a historical level," explains Nieves Contreras, director of creativity at Lladró.
In the 64cm-tall sculpture of Diana – the Roman equivalent to Artemis the Greek goddess of hunting, (RM18,570) – the sculptors at Lladró sought to represent the wealth of classical art that depict her beauty and strength through the centuries. In this 2022 offering, satin porcelain provides flawlessness to the work, with golden touches on the clothing, bracelets and headdresses for that touch of divinity.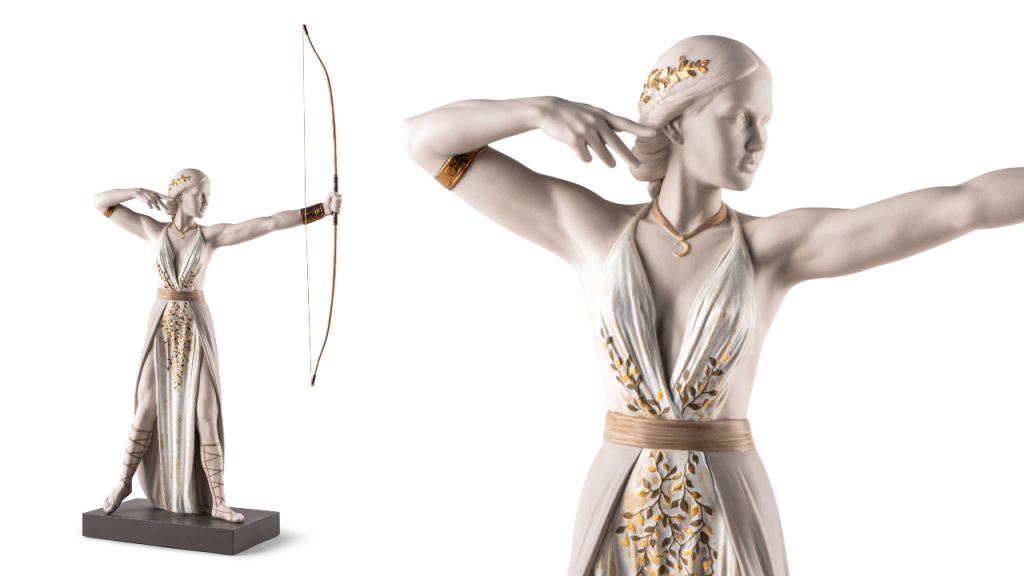 From the woodland comes Forest Hare at 32cm in height (RM9,970). This sculpture, limited to 2,000 pieces, is ornamented in the style of William Morris, with plant imagery of green and metallic tones over black porcelain. As for its tribute to Dali (RM15,480), Lladró imbues the 39cm tall bust with its own surrealist inflection. White matte porcelain provides a clean canvas for Lladró's artists in Valencia to portray their "unclassifiable" fellow creative, applying gold and copper lustre to add shine to the proceedings. Meanwhile, the narcissus flower – much beloved by Dali – blooms from the ends of his signature moustache. On the bust's lapel, a recurring element in Dali's work – a bright red lobster – appears, giving the viewer plenty to ponder, very much like Dali's artworks drawn from the depths of the human subconscious.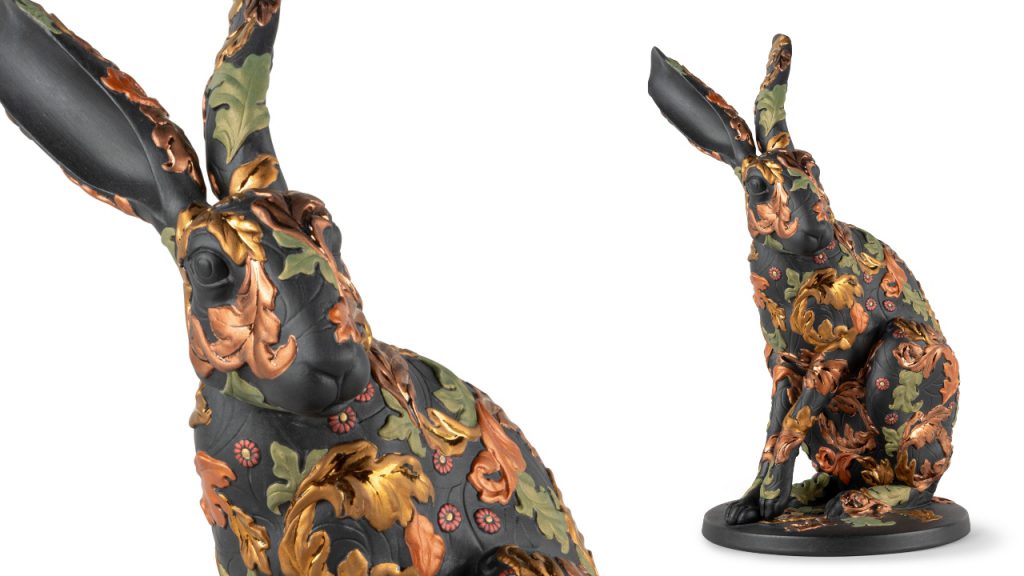 ---