Travel is as much about getting a sense of the new as it is rekindling the familiar. We get to do both at a cozy corner table at Front Room, the ground floor restaurant at the sculptural Art Deco-meets-Siamese beauty, the Waldorf Astoria Bangkok. Not so long ago, Front Room was a funky Scandi-Thai establishment. But with pandemic-led changes, the menu is now distinctively Thai with homestyle flavours.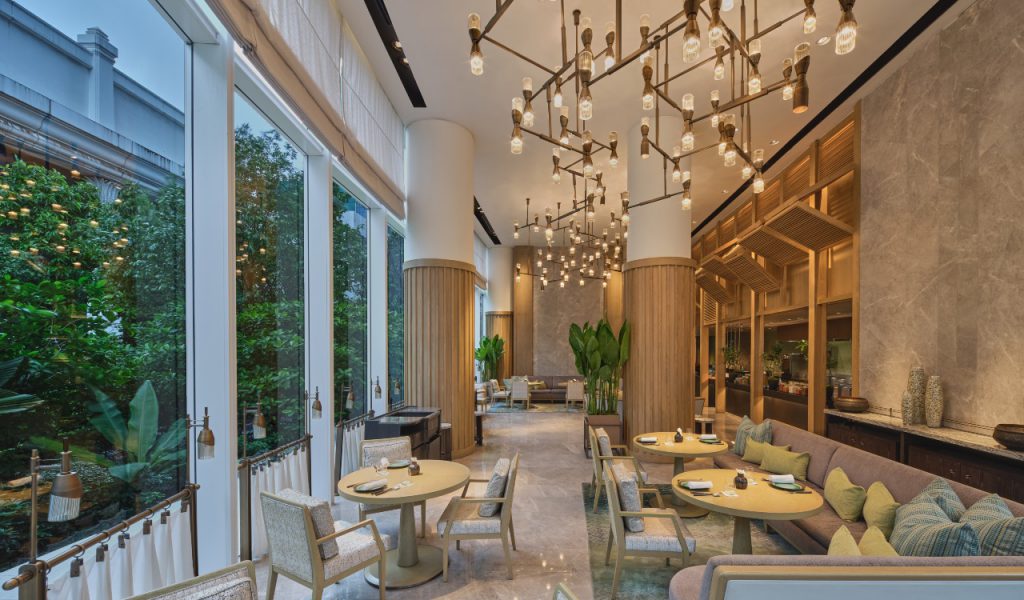 This dramatic culinary segue makes our present conversations about recipes possible.
Chef de cuisine Sarocha (Bua) Rajatanawin is telling me about her amuse bouche creation, the khao grieb gui chai, an interpretation of traditional chive-filled dumplings. "I was inspired by my childhood memories. My mom usually served crispy chive dumplings with soy sauce as our afternoon snack at home," she recalls. Chef Bua applies both Thai and Western cooking techniques to create this dish: "We mix chopped Chinese chives with sticky rice, make it thin, deep-fry, then place it in the dehydrator to remove the cooking oil."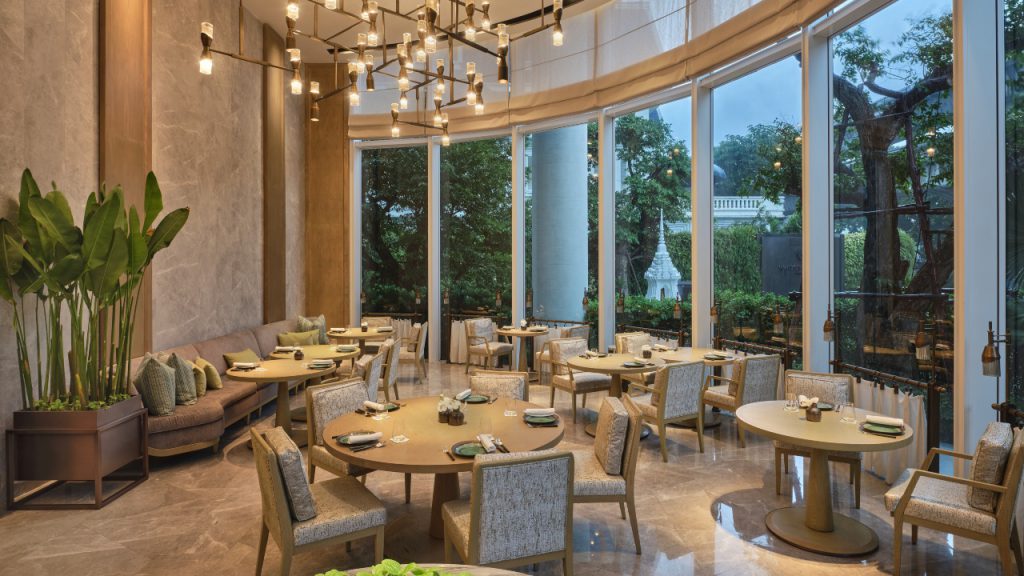 The flavours at Front Room are rich and deep. There's the gaeng massamun gai oob –massamun curry, roasted chicken thigh and sweet potato. The dish incorporates sous-vide and slow-cooking techniques so that the taste and the texture of the meat are retained. "Boiling at high heat for a long time results in the meat becoming too dry," Chef Bua explains. Although the dishes served originate from home recipes memorised with heart, the plating and presentation are fine-dining in spirit. The former was devised with the help of Thai food experts Dr Niphatchanok Najpinij and Chef Supanat Khanarak, both of whom worked towards blending an expertly nuanced palate comprising the eight distinctive Thai flavours of sour, sweet, nutty, salty, spicy, bitter, astringent and mild. The latter will elevate your dining-at-home-with-mum experience.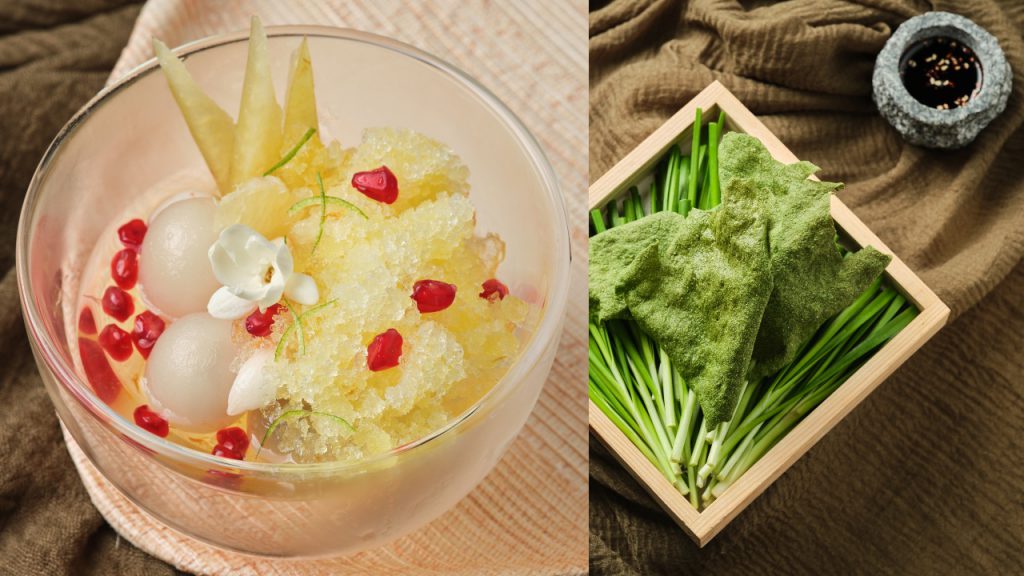 Those on plant-based diets will be happy to know that Chef Bua has devised a menu minus the meats while retaining the full flavours of her cuisine. Standouts from the three-course menu are the moo sam shan pad grathiam dong. Yes, to those who understand Thai, it's a pork-themed dish – with a difference. The resourceful chef uses plant-based pork belly (it's apparently a thing), tofu and fermented garlic in what tastes convincingly like a deep-fried pork dish. There's also a variation of Chef Bua's massaman curry with cauliflower and sweet potato that gives more reason to tuck into the carb-rich feast.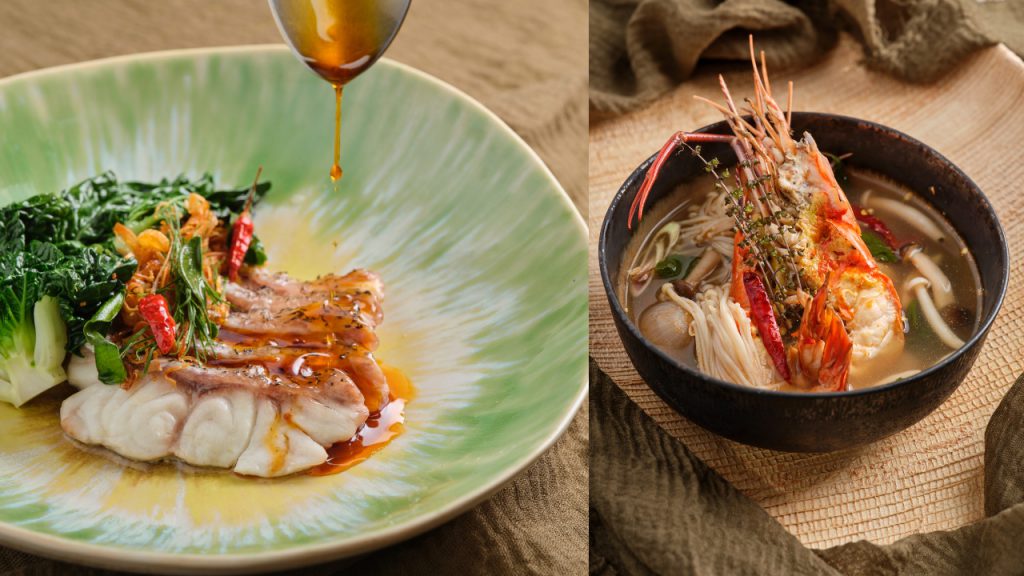 Upstairs, the Andre Fu-designed Peacock Alley is both a celebration of Art Deco design curves and one of the city's better kept secret spots to take afternoon tea. Inspired by its emblematic counterpart, the Waldorf Astoria New York, Peacock Alley and its iteration of afternoon tea sees Italian executive pastry chef Andrea Noli flex his culinary chops. "Chefs are artists, but instead of painting on a canvas we splash the colors on a plate and serve art that you can also eat," describes chef Noli. His artful green tea yuzu mouse is just one example of such ingenuity. "It's made with matcha green tea and balances out some of the bitterness with a taste of sour yuzu," he shares.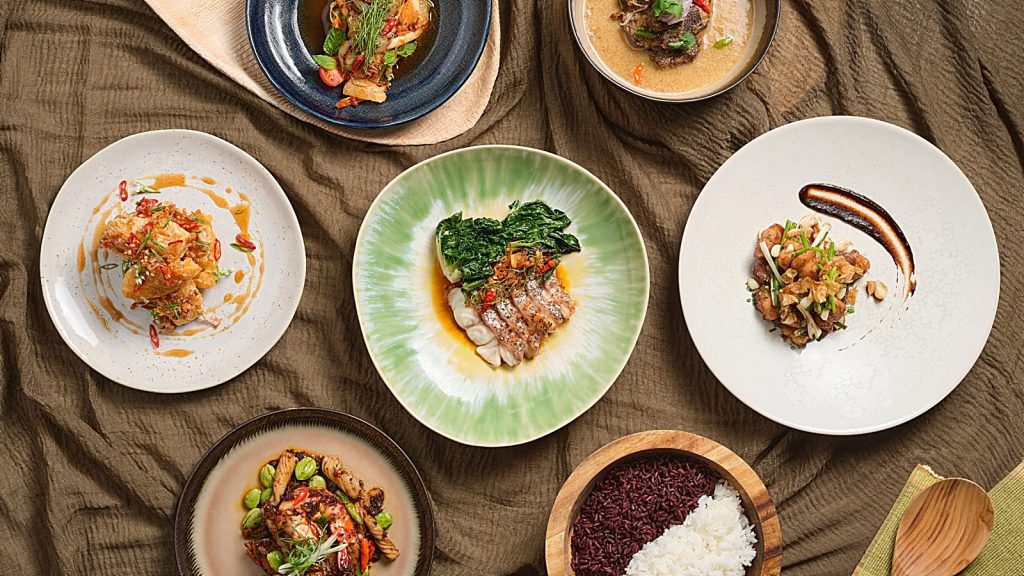 But even if your afternoons are packed with meetings or retail adventures, make time for The Loft. The AvroKO-designed bar's multifold attractions include its scintillating night views and charismatic bartender Michele Montauti, who's always willing to read the mood of your evening by tapping into his vast mental library of drink recipes. Or, you could be persuaded by the ever personable Montauti to try his latest creation, the heady Illusion – a gin-based drink laced with peach liqueur, clarified lime juice, lemongrass syrup and homemade soda. The crystal-clear liquid belies its strength – after a cocktail or three, the buzz and the conversations seemingly meld with the ethereal illuminations of the City of Angels below.