In 1970, cousins Alberto Spinelli, Aldo Spinelli and Giovanni Anzani founded Poliform in Inverigo, Italy, after their respective families set-up artisan businesses in 1942, to bring their furniture craftsmanship into the modern era. Invergo is a quaint little village located in between Como and Milan, and is part of the Monza and Brianza province, the latter of which is an area traditionally regarded as the the birthplace of Italian styling and furniture design. Ever since its initial years, Poliform has placed modularity and flexibility at the core of its design philosophies. Today, it partners with some of the world's leading designers from all over the world to deliver a cohesive range of home furnishing products – from kitchens, carpets and beds to sofas, mirrors and desks.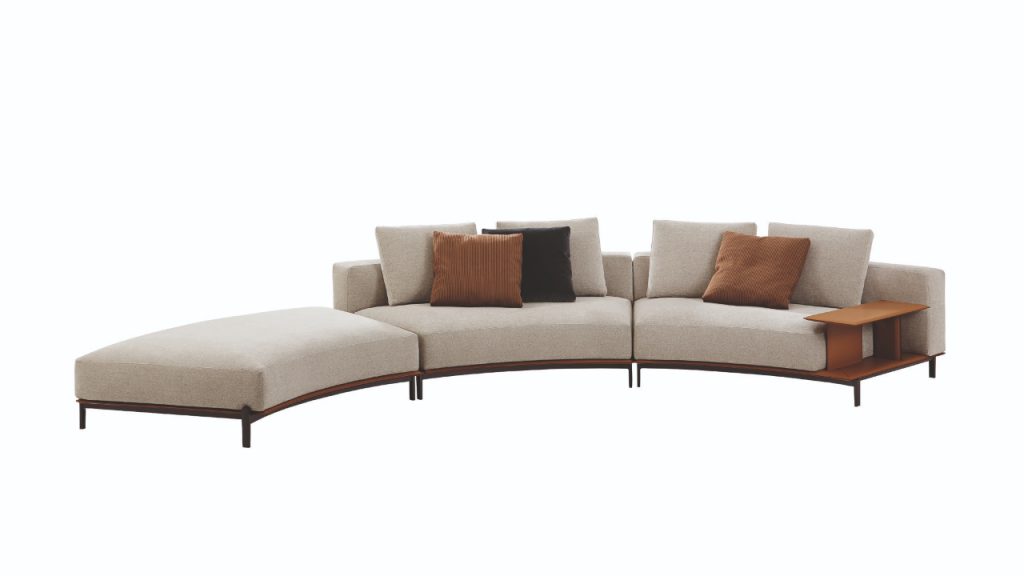 The Brera collection is one of Poliform's latest collections of sofa systems that can be configured to fit any home's living space or lounge area. Its contemporary and clean design belies a strong sartorial quality. For example, where other manufacturers may choose to keep seams out of sight, sofas in the Brera collection make the seams standout a la couture detailing from the finest fashion maisons in Milan. Designer Jean-Marie Massaud conceptualised the Brera to possess strong architectural traits, so that elegance comes top of mind while comfort reigns supreme. Whether you opt for the classic linear sofa or the modern curved option, you and your guests will enjoy extremely high levels of comfort; the accompanying pillows further adds to the relaxation.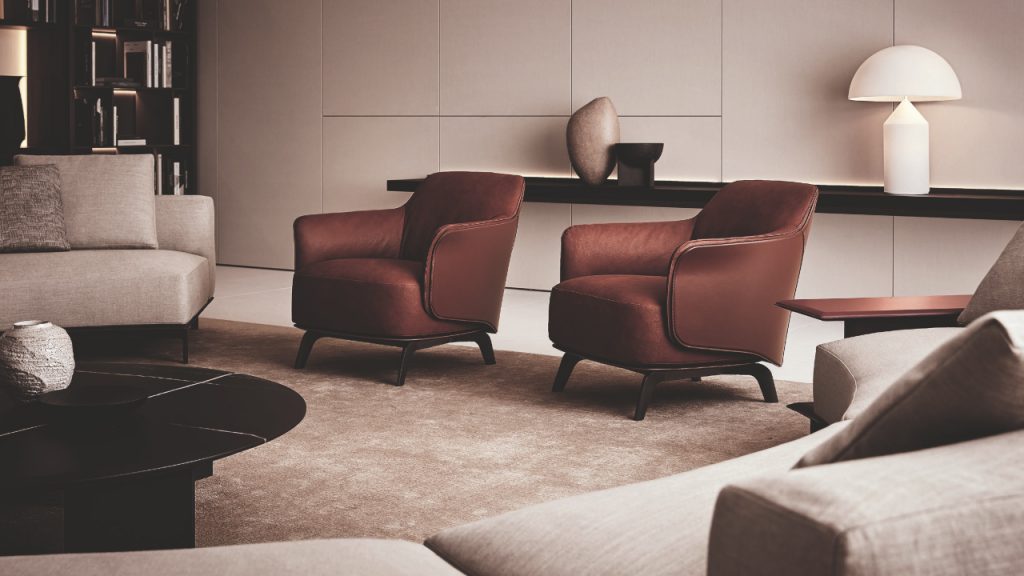 Also of note from Poliform's latest collections is the Kaori series of armchairs, which are interestingly set up to be the counterpoint to Brera's contemporary aesthetics. Also designed by Massaud, the Kaori armchair comprises an outer shell in hide and an inner shell in fabric or leather. Both components effortlessly integrate and complement each other, to ensure a seat that is not only an attention-grabber but also an unbelievably comfortable seat. Although it is a perfect companion piece for the Brera sofa system, it will elevate any room or space thanks to its soft lines and imposing character.
---