Since 2013, the M Collection has consisted of six releases that embody the key aspects of The Macallan's whisky creation: Natural Colour, Mastery, Curiously Small Spirit Stills, The Estate (referring to the 485-acre grounds that the distillery calls home), Exceptional Oak Casks, and Sherry Seasoning. This year has so far seen the first three expressions from the year's run, and the newest of these is the Macallan M Copper.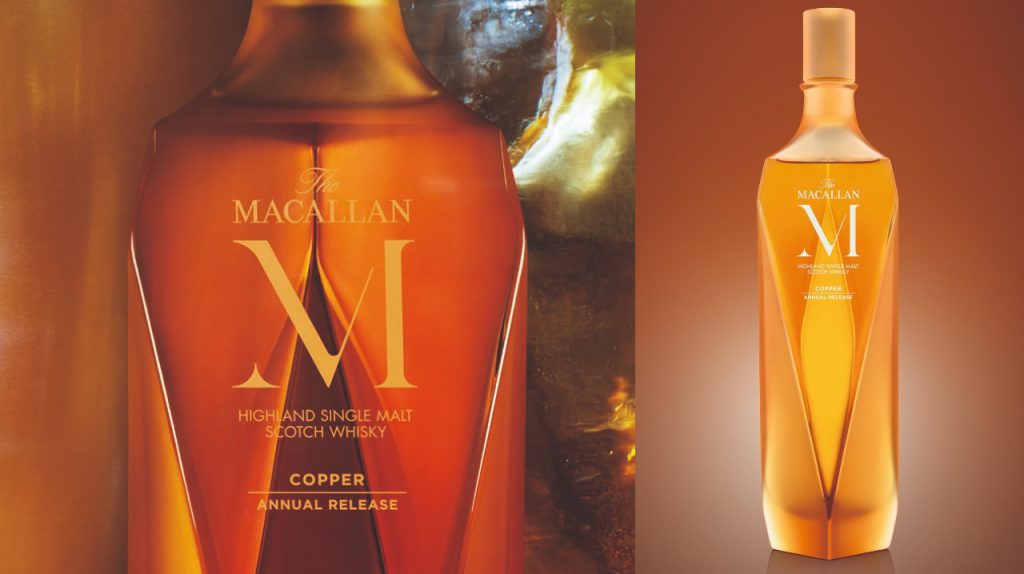 The Macallan M Copper is an ode to the distiller's Curiously Small Stills. This is a hold-out from the old days: although much of the industry has moved on to stills that are larger and with better yields, The Macallan sticks with a more traditional size. The smaller stills enable heavier vapours to make their way into the condenser, which contributes to the distillery's more concentrated new make spirit, and thus eventually leads to its robust character. M Copper is a gold-coloured liquid, a vibrant and fruity expression with a buttery mouthfeel. Tropical and orchard fruit flavours are combined with a hint of malt and biscuit, with toasted oak evident on the long finish. It is bottled at 42 per cent ABV, and is delivered in a copper-coloured crystal decanter.
The M Collection's crystal receptacles have become as iconic as the collection itself. They were originally conceived with Fabien Baron, a creative personality renowned for his work in advertising, including campaigns for some of the world's most well-known brands in fashion, fragrance, and cosmetics. These six-faceted decanters are manufactured by Lalique – a titan in the world of French crystal – and are handcrafted at the maison's atelier in the Alsace region.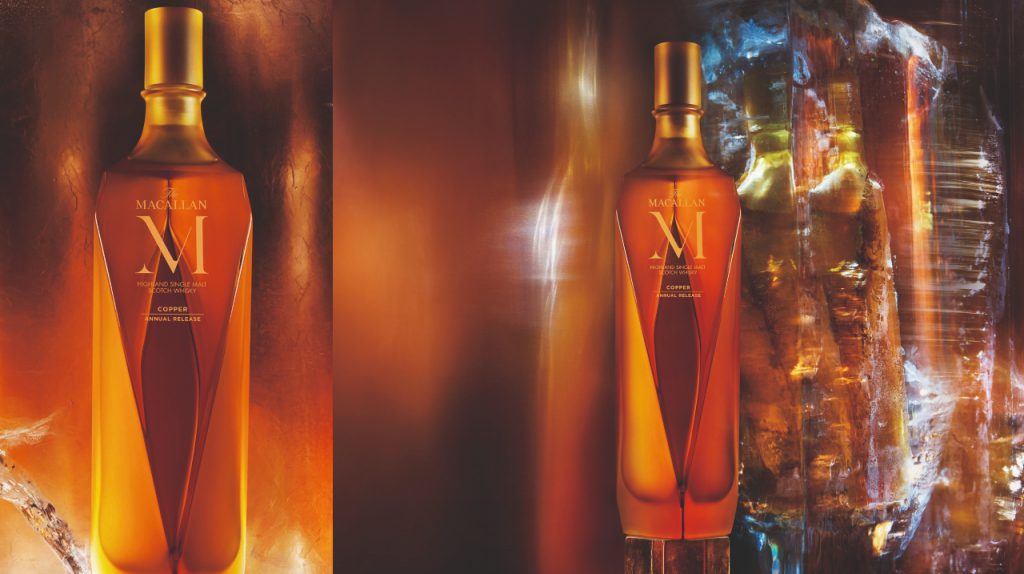 Showcasing these releases is a collaboration with luxury fashion photographer Nick Knight. Commissioned to create a photo and film series in his abstract, expressionist style, he chose to encase the collection in blocks of ice – a dramatic, alternative take on those crystal bottles, as well as a nod to The Macallan's connection to nature and to the estate's River Spey.
Learn more about The Macallan M Copper and Macallan's other whiskies at their official website.
---