Imbued with the enviable culinary inspiration that comes from cooking beside the sparkling waters of Lake Garda, Stefano Baiocco – who is the Executive Chef at the Grand Hotel a Villa Feltrinelli in Gargnano – will create dining experiences for the Mandarin Oriental, Kuala Lumpur, from 21 to 27 November 2022.
Baiocco's dishes not only reflect his Anconese heritage but also his wealth of experience in Michelin-starred kitchens, which stretches as far as Japan with Seiji Yamamoto at the Ryugin and Spain with Ferran Adrià at El Bulli. "Sea fish, ravioli filled with roasted tomatoes, and truffles are just some of the typical flavours of the areas that I carry with me," Baiocco muses.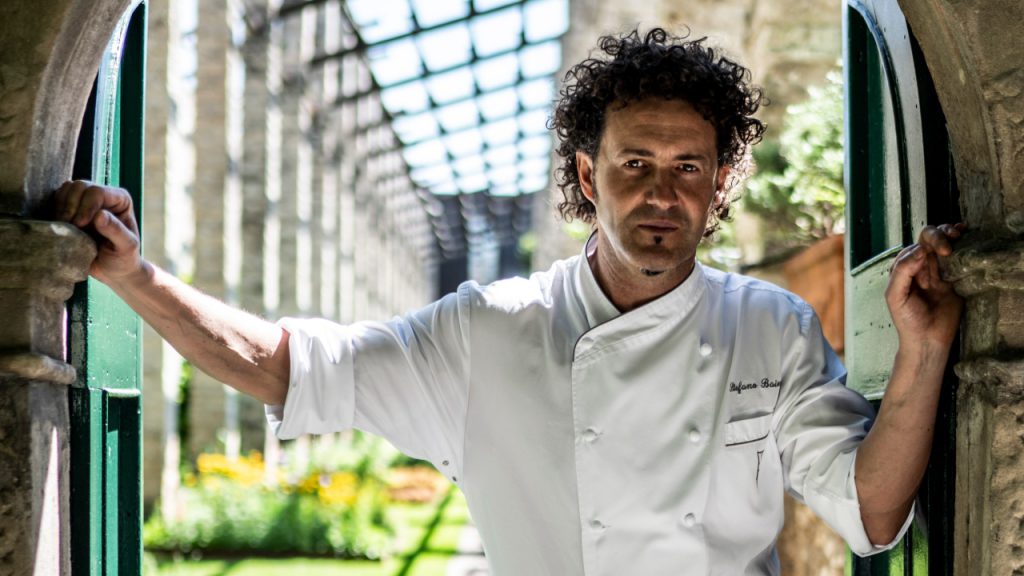 "Coming from Ancona, I consider myself a lucky cook – and in any case, from the Marche region, which is a very rich and generous land of products," he continues. "It is a land caressed by the sea, where you can cultivate the splendid hills and mountainous areas." His upbringing in these bountiful surroundings has fed into the food he cooks at the Grand Hotel a Villa Feltrinelli – which he has done since 2004 – ranging from freshwater fish to the restaurant's famous milk crepe dessert with yoghurt and rosemary syrup.
Working in collaboration with the Chef de Cuisine Marco Caverni at the Mandarin Grill, Chef Stefano Baiocco plans to serve two tasting menus for dinner – one of which is vegetarian – and an à la carte menu for lunch. The intention, he says, is to give diners a 360-degree experience: an elegant, extensive overview of the Grand Hotel a Villa Feltrinelli's gourmet offerings, and the opportunity to sample several quick dishes at once.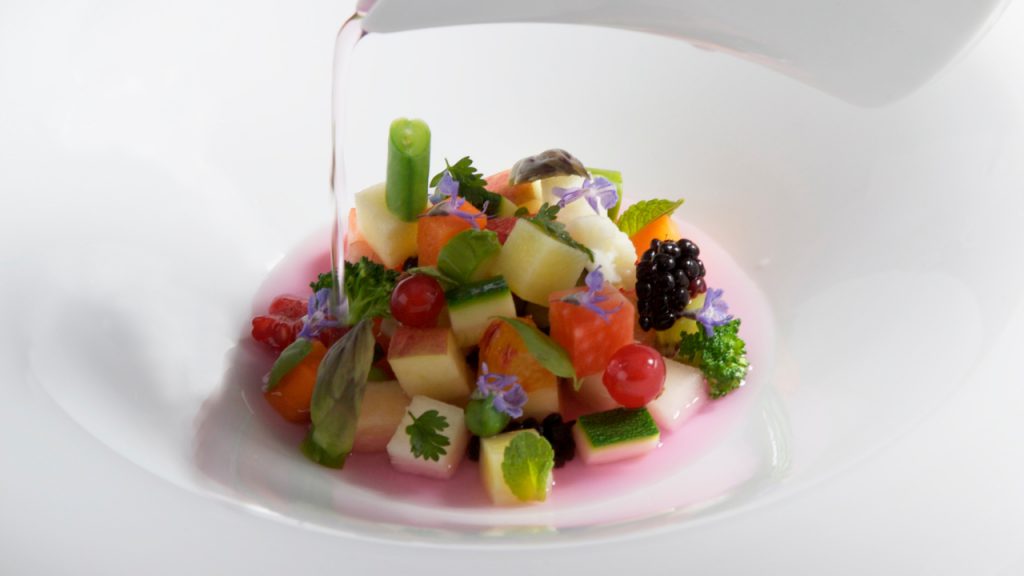 "We'll bring a mix of historical dishes and other more recent creations," he says, highlighting a terrine of foie gras presented in caramelised apple, which is a nod to his formative years spent working in Paris under Alain Ducasse and Pierre Gagnaire. "Our signature is the garden dish: cooked and raw vegetables with aromatic herbs, which represents us particularly well."
---