In 1912, Renzo Frau founded a furniture brand called Poltrona Frau in Turin, Italy. Ever since then, its understated yet elegant home furnishing pieces have become must-haves and status symbols, thanks to its long list of achievements that include being appointed supplier to the Italian Royal Family, furnishing the city's best hotels, and also the Italian Navy's SS Rex ocean liner. So, to celebrate its 110th anniversary, the brand decided to look to the future for one of its most iconic pieces, the Archibald Armchair, through a collaboration with Felipe Pantone, a modern artist well-known for his murals, sculptures and graffiti.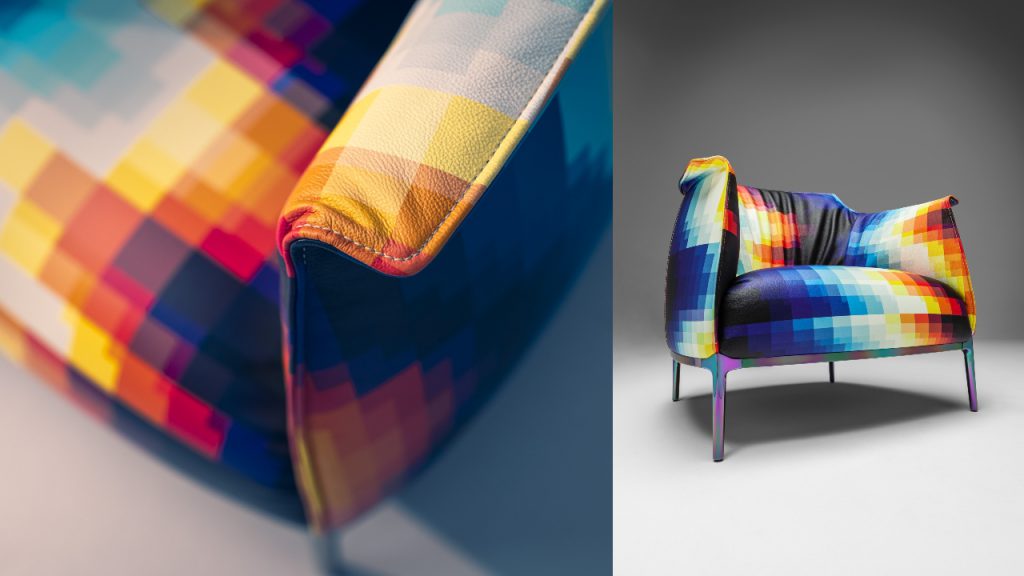 Designed by Jean Marie Massaud, the Archibald armchair is an iconic piece, thanks to its artisanal leather craftsmanship, surprisingly thin steel feet and structure, and, of course, supreme comfort levels. Meanwhile, Pantone is (in)famous worldwide for his graffiti, sculptures and digital artworks that utilises a mesmerising multi-colour grid pattern. At first, one would assume that both of them would make strange bedfellows, what more partners for a commemorative, limited-edition product. Yet, collaborate they have, which has resulted in a masterpiece that combines the very best of modern artistic expression and Italian craftsmanship.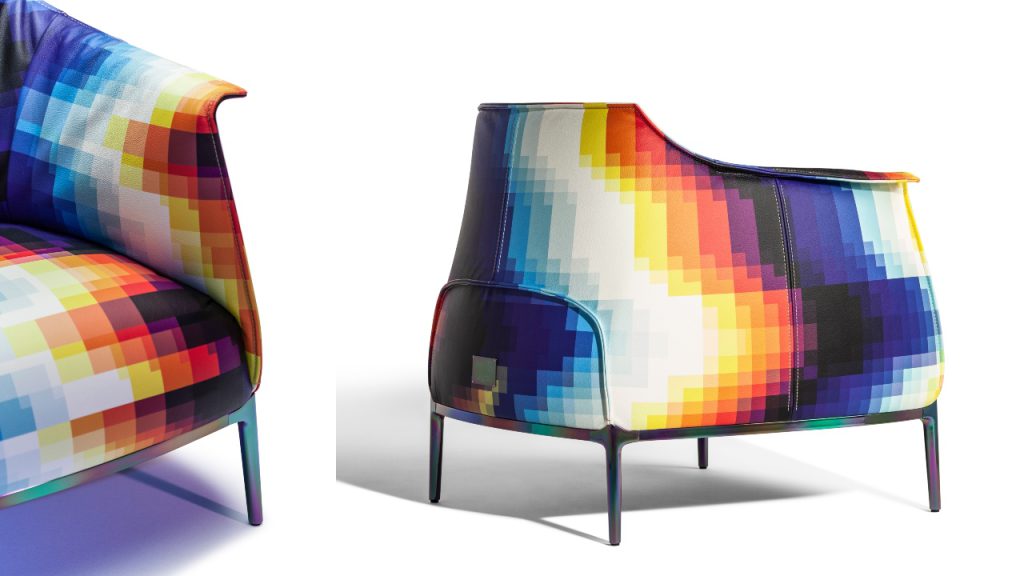 Utilising the leather-making techniques that Poltrona Frau has perfected for more than a century, Pantone applied his signature art style to the chair by printing the patterns directly onto the 'Impact Less' leather of the armchair. This eco-friendly leather is chrome-free and uses less and cleaner water, and reduces the necessity of chemical components in its production. Meanwhile, the base and metal legs of this anniversary-edition Archibald Armchair are finished with Multicolour Natural Chrome, completing the aurora borealis effect.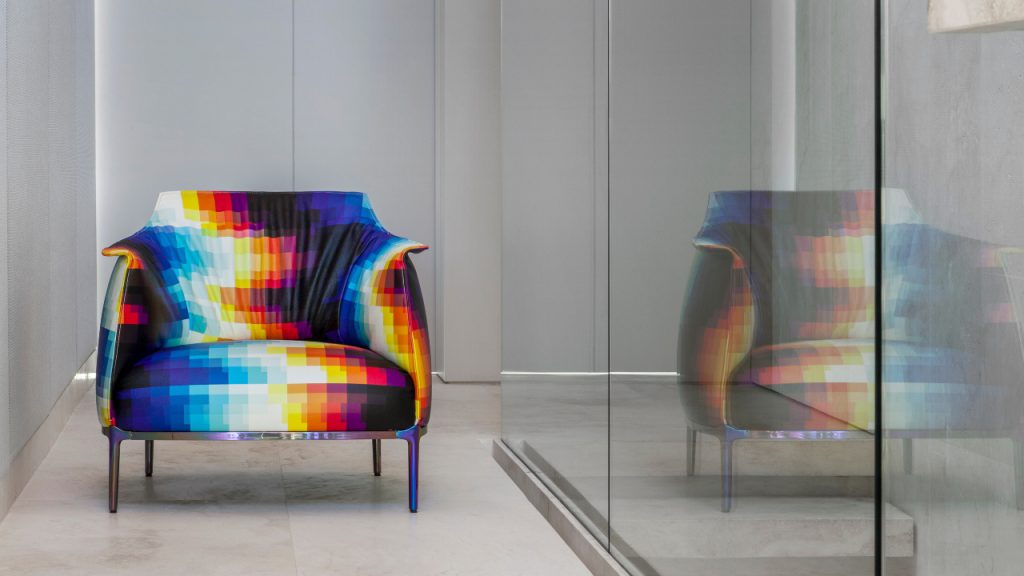 Each of these Pantone-remixed Archibald Armchairs will come with a custom-made clutch, also made of 'Impact Less' leather, a dedicated Pelle Frau leather cleaning kit, and a signed certificate of authenticity. Only 110 pieces of this anniversary edition of the Poltrona Frau Archibald Armchair will be sold worldwide, and only one is available for sale in Malaysia – through XTRA Furniture, starting at RM77,888. A mini 1:5 scale version of the armchair, handmade in leather, is also available.
---