The full moon in the month of Kartik, the holiest vedic month in the year, also signifies the five-day festival of Diwali, the celebration of good over evil. This spirit of Diwali had challenged the artists of Spanish porcelain brand Lladro, who utilise millenary handmade traditions to interpret the sacred deities associated with this festival across the years.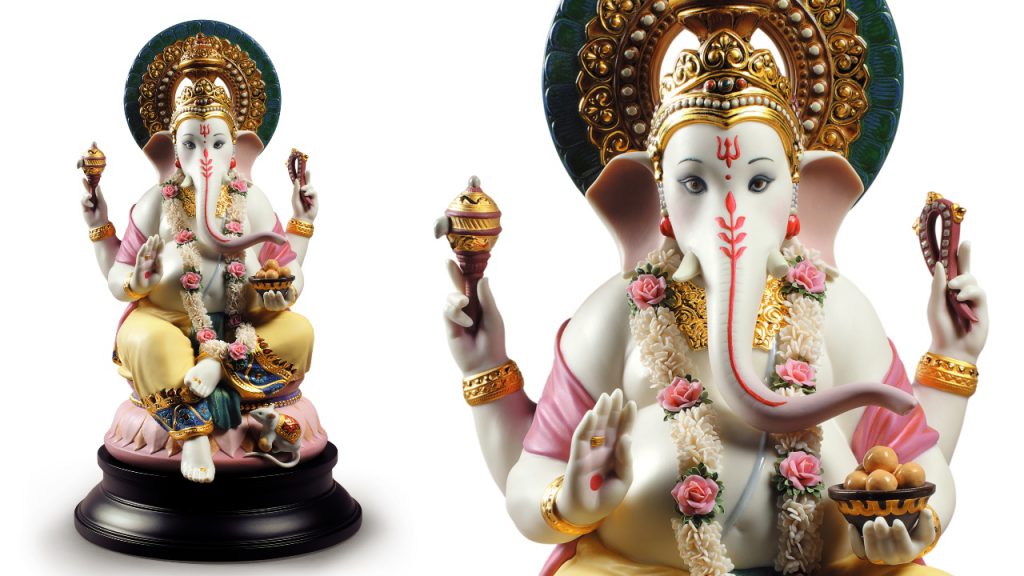 In the high porcelain interpretation of Lord Ganesha, the God of Wisdom is decorated with special colours of saffron, velvety red and iridescent green which are found in millenia-old Hindu iconography. Rich filigree work enhances details as minute as the delicate garland of flowers and most notably, confer and transmit a sense of inner peace and tranquillity in in the visage and eyes of a deity associated with knowledge and wisdom. This limited edition piece is available at Lladro's boutique in Bangsar Shopping Centre for RM35,100.
Sumptuous decorative work pervades the 65cm-high porcelain figurine of Lord Shrinathji, the living Gold-child of Nathdwara and an incarnation of Krishna. This limited series of 499 pieces (each at RM56,760) is a faithful interpretation of the traditional Hinduism iconography, while a wide range of finishes include gold shine, metallic tones, matte and glossy porcelain with enamel, saffron-coloured robes as well as a garland of white flowers which are hand-modelled petal by petal.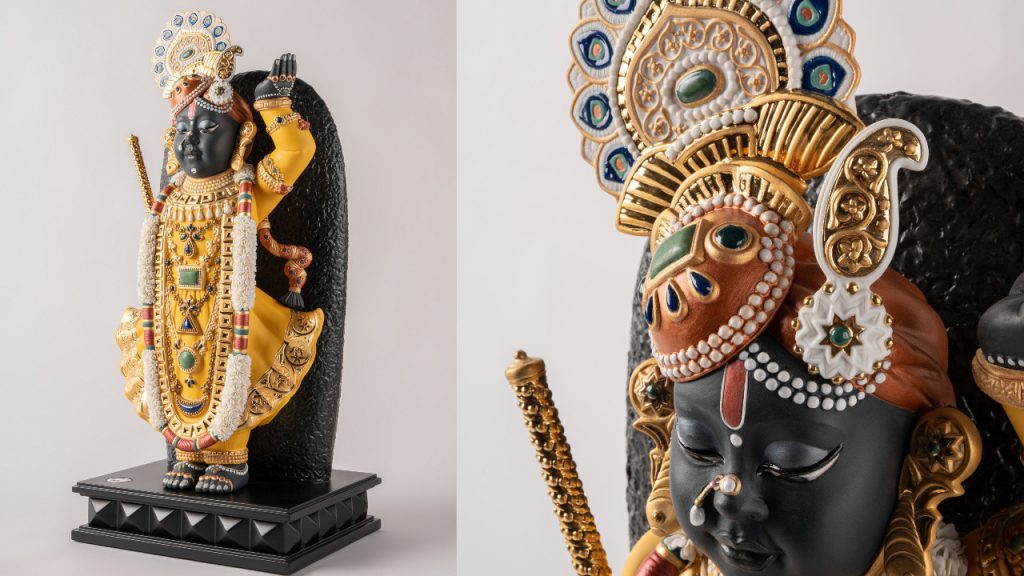 Gloss and matte finishes also combine on the lustrous interpretation of Lord Balaji, the God of Miracles. At 50cm-high, the sculpture (RM36,070) showcases the full mastery of details by Lladro's artisans in Valencia, with symbols, ornaments and gold-ochre decoration. A more minimalistic approach is offered on a porcelain plate with Lord Balaji as well, with the gold and ochre lustre wreathing the white porcelain imagery of this deity.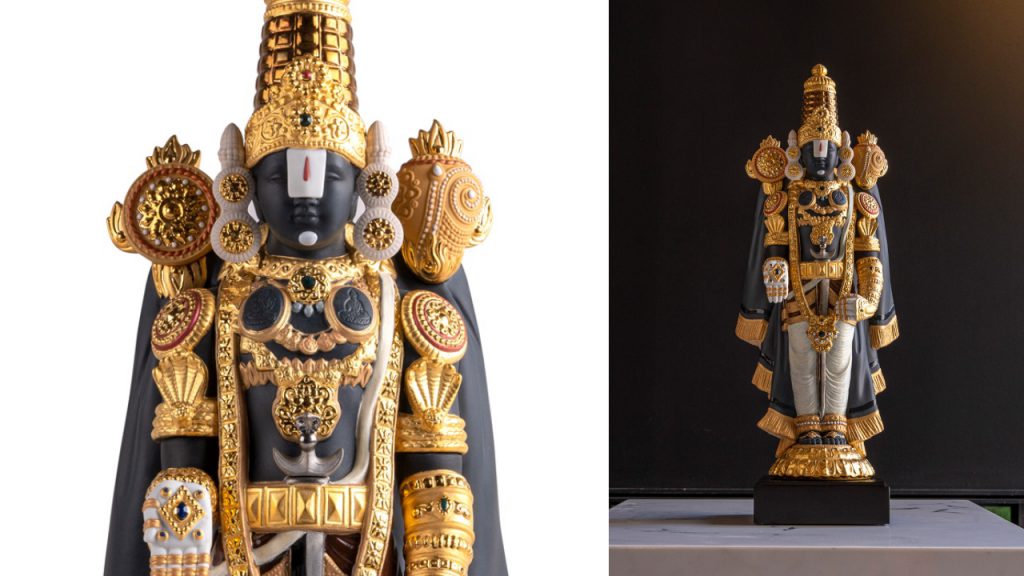 The legend of Saraswati's beauty, which compelled Brahma her husband to have four heads to always see her from any angle, is recreated by Lladro with ornamentation of the various facets of her image in popular lore; headdress, jewellery, peacock feathers (hand painted one by one) and flowers on the garland. This sculpture of the goddess, associated to learning and wisdom, sits on a large lotus flower and is priced at RM68,500, and limited to 720 units.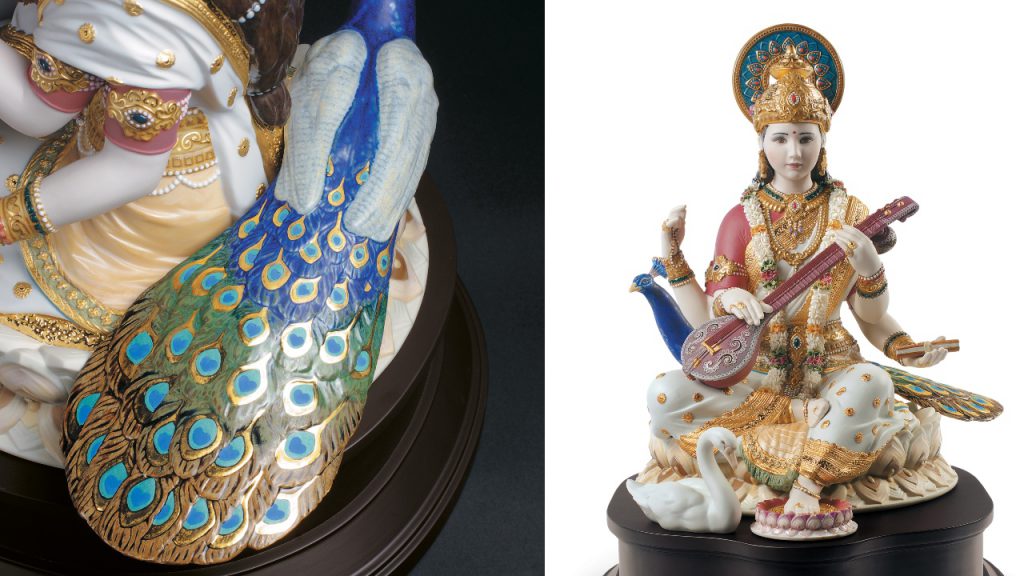 Lladro's Diwali-themed pieces also extends into its famous dome lamps (RM1,280) with handcrafted images of Lord Ganesha and Lakshmi the goddess of fortune and prosperity. The translucent nature of the lamps emit a warm, soft light to transform the ambience of any room. An alternative to that illuimnation is the new gold-finished candle holder, bathing your house with its warm glow and the aroma of Jardines de Valencia, with Lord Ganesha depicted in bas-relief on the white porcelain lid.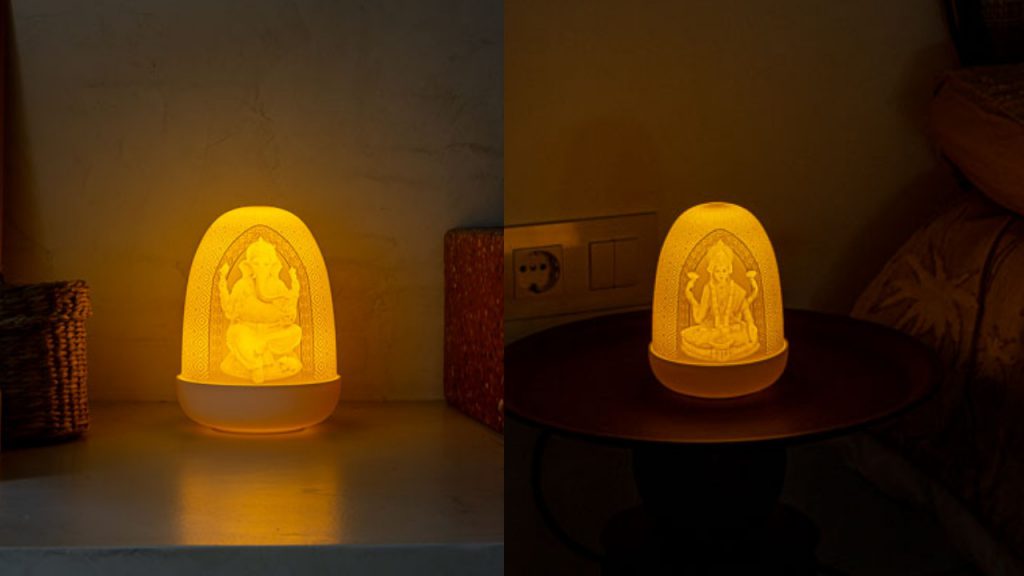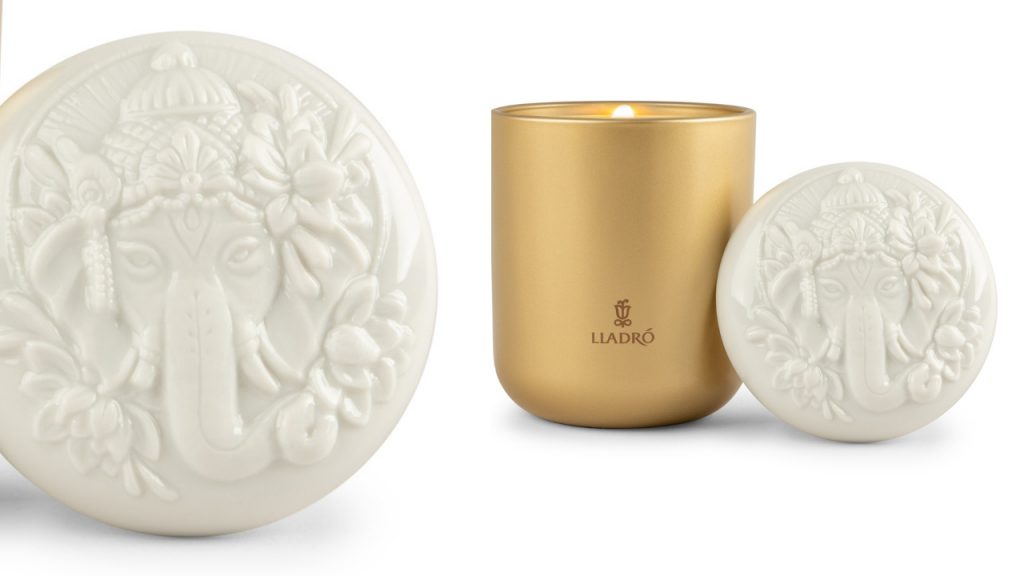 ---