On a recent Friday morning, the purr of V8s and growl of V12s filled the air at Naza Italia in Petaling Jaya, the starting point of the 2022 Ferrari Owners' Club Malaysia (FOCM) Charity Drive. Their destination: Kuantan; where a pre-drive passing of the hat had yielded RM21,500 from both the participating members as well as the club itself.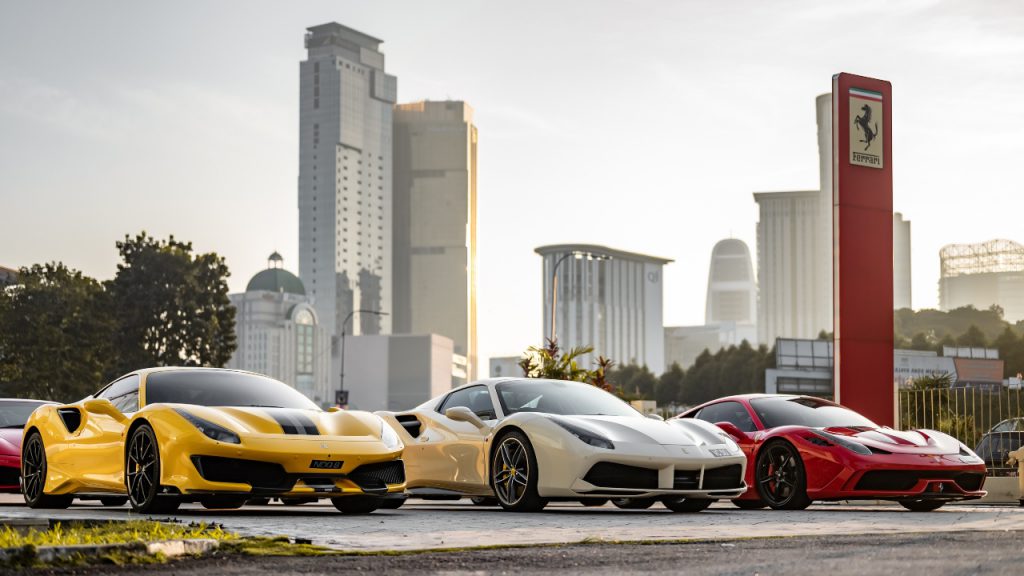 Before long, 25 Prancing Horses were on their way eastwards, heading through the foothills and valleys of the Titiwangsa mountain range en route to the Rapha Children's Home in Kuantan. Founded in 1998, the home has become a refuge caring for underprivileged children and victims of abuse, and currently has 48 children – aged seven to 18 – under their care. Among them were clearly some Ferrari enthusiasts as they received the arriving convoy with whoops of joy.
The FOCM members also arrived bearing gifts of toiletries and hand sanitisers sponsored by Malaysian-founded tropical spa product brand Tanamera. Made from raw materials and of vegan-friendly sources, these eco-friendly products conform to Tanamera's key tenets of utilising recyclable packaging, using all-natural plant actives, eschewing animal testing and avoiding the use of artificial colouring, preservatives or perfumes.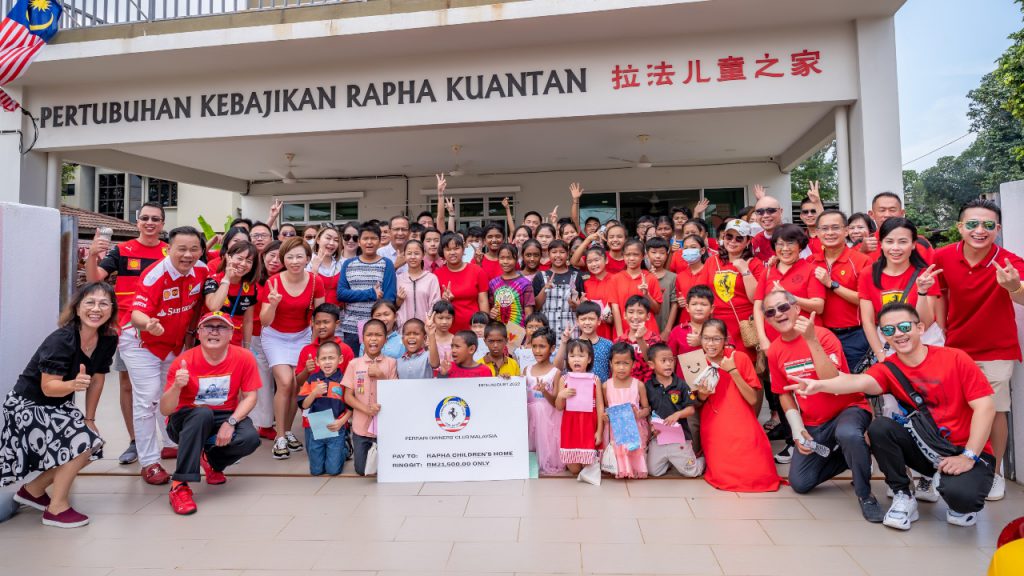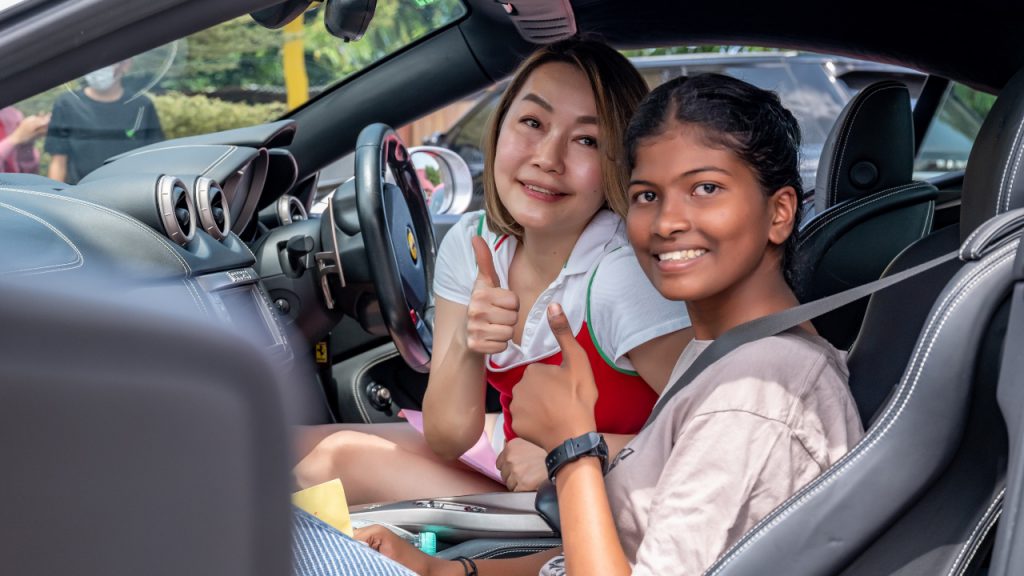 Following an afternoon of joy rides with the children, the FOCM convoy then made a short hop over to the tranquil Mangala Resort & Spa, built to rejuvenate barren land left from many years of tin and sand mining activities. A 15-year-long process of rehabilitation turned the land into a rich land of exotic flower and herb gardens, flourishing with fruit and palm trees, with lakes teeming with aquatic life and hosting migratory bird species.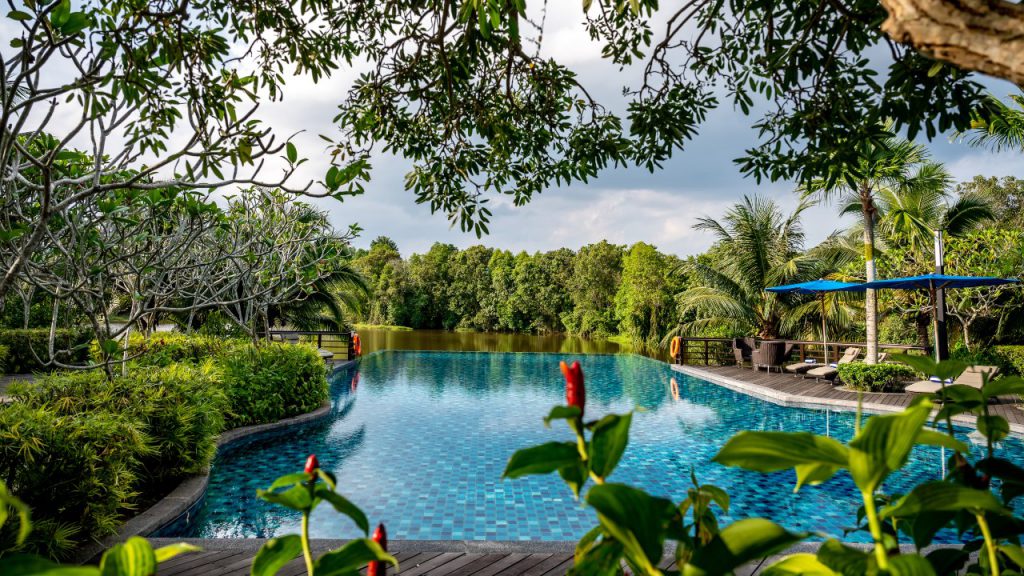 Here at Mangala, the FOCM members checked into their spacious villas, equipped with a private pool. They would also find a complimentary set of Tanamera Orked Weekend Spa Kit comprising the brand's signature Green Amenities of shampoo, conditioner, body wash and moisturiser, as well as ginger blend massage oils, brown formulation body soap, Himalayan rock salt sachets and Spa Jerneh bath salts.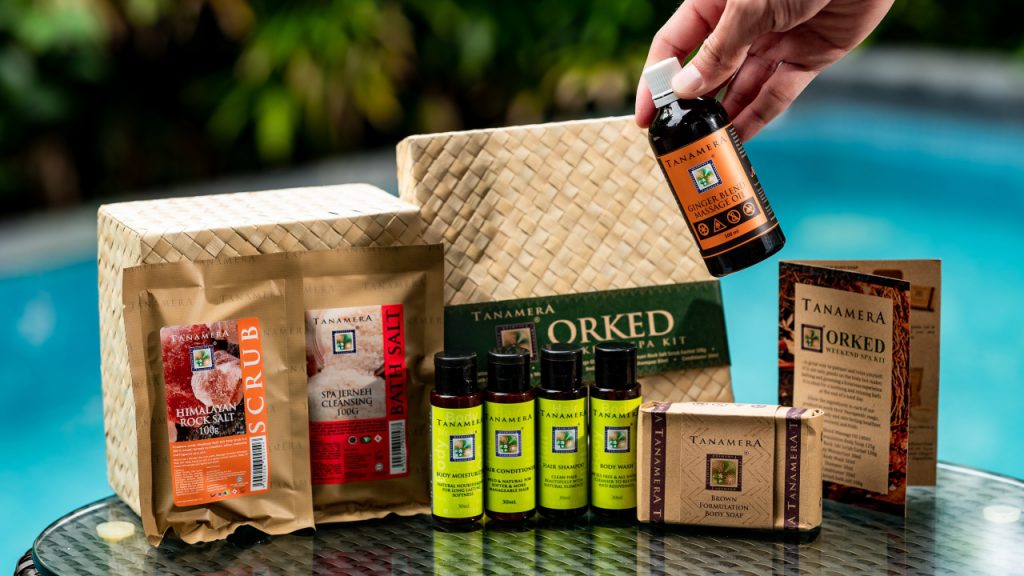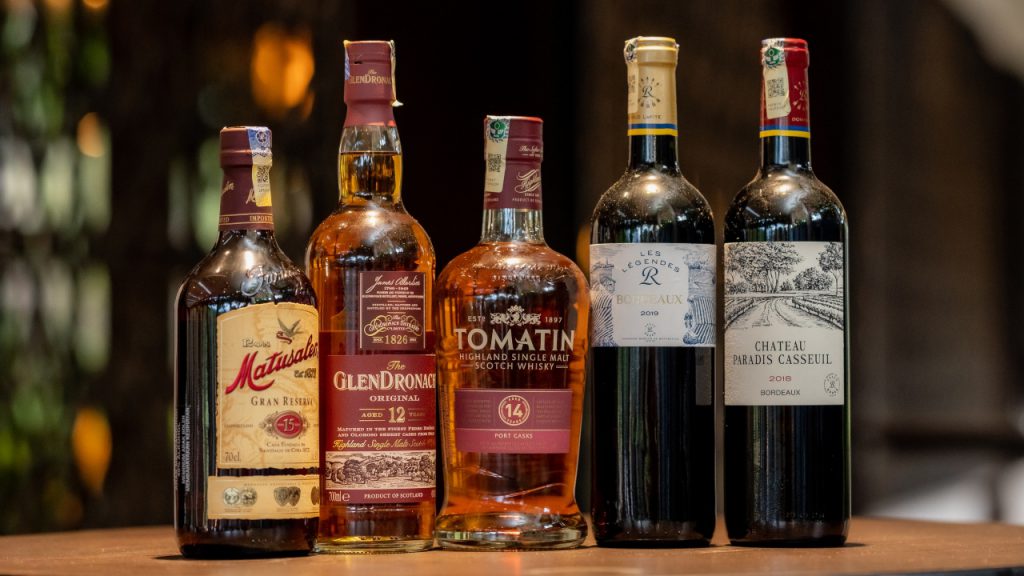 Just outside of their villas, the members also enjoyed activities such as paddle boats and archery while being cocooned in the sounds and sights of nature. A seafood barbecue dinner in the evening provided moments of camaraderie while drinks by spirits purveyor Drinks Connexion included Tomatin and Glendronach single-malt whiskies as well as Matusalem Gran Reserva and Appleton Estate rums. A band ensured that the merriment lasted into the night with fireworks capping the memorable charity drive.