The Musee Atelier Audemars Piguet was completed and open to the public in 2020, but COVID restrictions meant that it was only truly accessible this year. As a result, it has been booked solid throughout the summer. Tours are by appointment only, up to three months in advance, and numbers are kept low to allow the manufacture's hospitality team to ensure a fuss-free, comfortable experience.
Located in Le Brassus, a village in the Vallee de Joux, its architecture is itself a highlight. A project designed by the Bjarke Ingles Group and implemented by Swiss architecture office CCHE, the Musee peeks out of the hillside as a grass-topped spiral of glass and warm lighting. It connects to the manufacture's oldest building, where Jules Louis Audemar and Edward Auguste Piguet set up their workshop in 1875. Yet despite its unarguable modernity, the new structure's single-storey, organic form seems right at home next to an 18th-century historical building. Featured in multiple architecture publications and picking-up a handful of awards, the Musee has attracted more than a few visitors with little-to-no interest in watchmaking – arriving instead to admire aspects such as the load-bearing floor-to-ceiling laminated glass panels, modernist wood-panelled interior or temperature-regulating brass mesh cladding.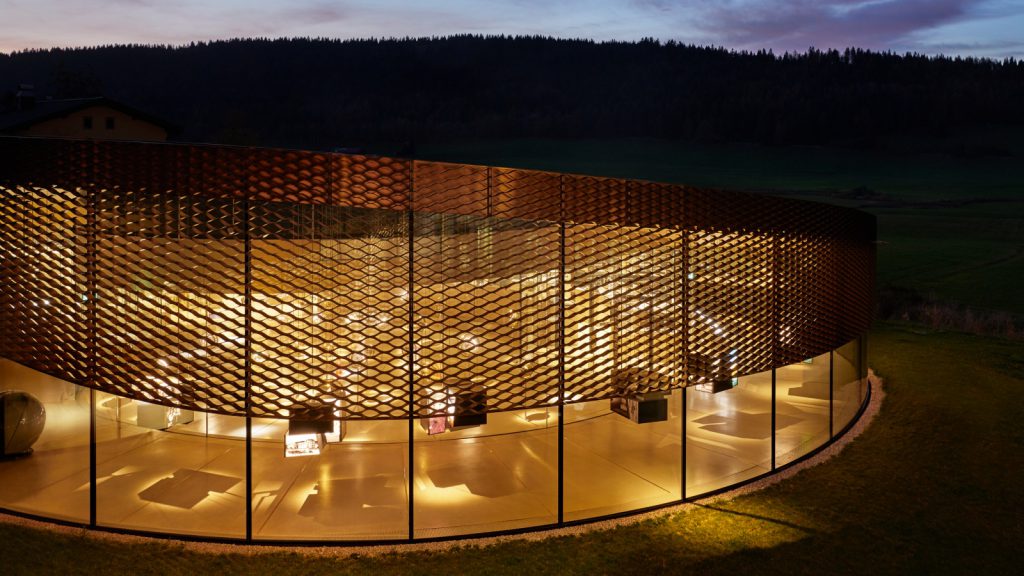 Pre-existing interest in horology or not, the Musee Atelier Audemars Piguet adopts an egalitarian approach to watchmaking. It opens with easy, yet compelling exhibits to whet the interest, such as a depiction of the Vallee de Joux, the local area that has been a stronghold of Swiss watchmakers for generations, along with a metal sculpture of prominent watchmaking families in the region, and an animated automaton that leads one into an appreciation of mechanical artistry. A small art gallery is also maintained, off to one side, to showcase local artists.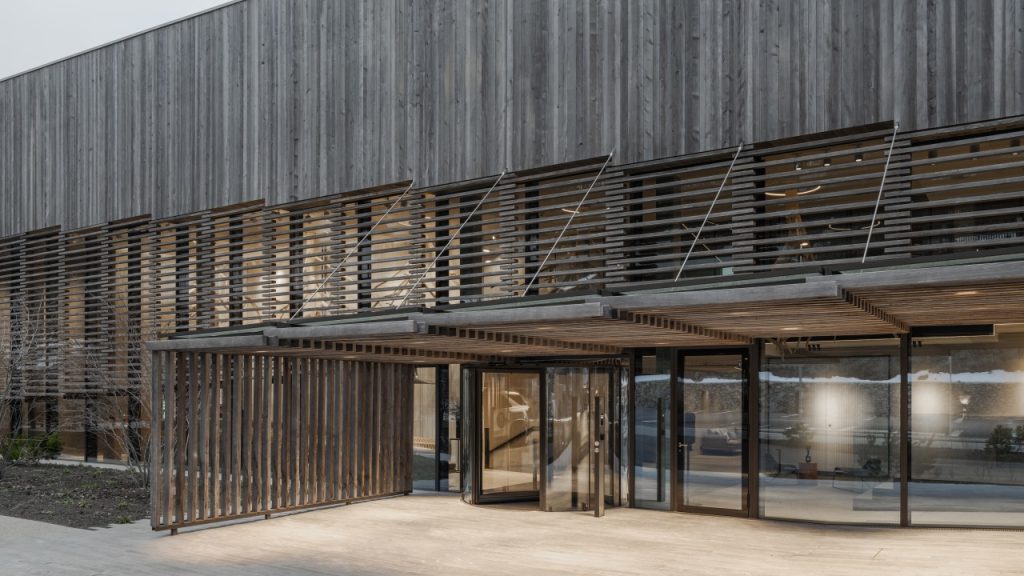 Of course, there is plenty for watch fans – one expects no less from Audemars Piguet, one of the most established and celebrated names in the business. The main exhibits are broadly divided into two categories, all housed in a single, open space that takes up most of the floorplan. The first section is dedicated to complications: astronomy, chiming, chronographs and grand complications, and features examples of each from the manufacture's long history, as well as a whimsical exhibit or two to illuminate their workings. Next to this is a journey through time, one that tracks the brand's origins, and then the styles and trends throughout the decades and how watches fit into those. Finally, in a set of display cases that open with a theatrical touch is an exhibition of numerous watches currently dedicated to the brand's most iconic families: the Royal Oak, the Royal Oak Offshore and the Royal Oak Concept.
In total, there are some 300 watches on display. This is not as many as it may sound at first, but the exhibits at the Musee Atelier Audemars Piguet make for a focused, highly curated experience with considerable depth that can be viewed in a single afternoon, and has something for both casual and dedicated fans alike.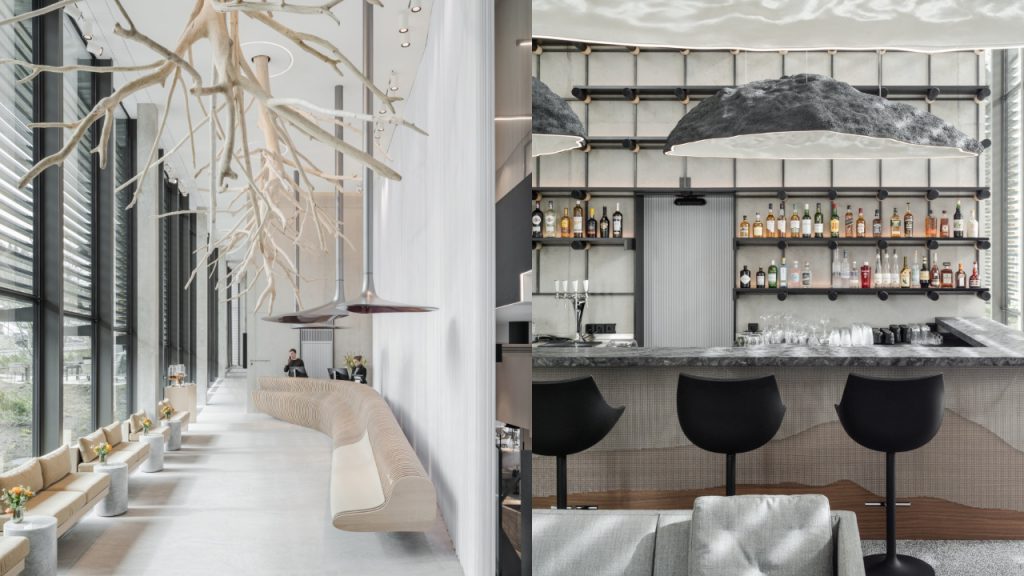 Furthermore, the 'atelier' appellation is not just for show. Although the bulk of Audemars Piguet's production is at other nearby sites, some of the most exclusive and demanding watchmaking takes place here. Across from the exhibits and viewable through yet more expansive glass are the Grandes Complications and Metiers d'Art workshops, where the manufacture's most accomplished watchmakers and artisans can be seen working. One building over, the historic house is where the Restoration Atelier is located and where a smaller team specialises in reviving vintage timepieces, to the point of re-creating components by hand if necessary.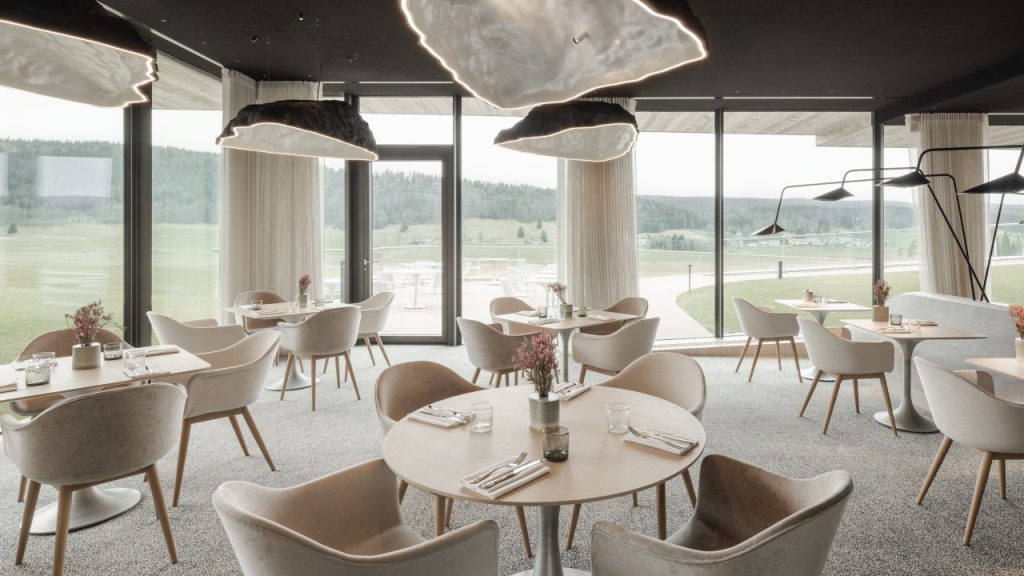 Conveniently for visitors, Audemars Piguet has also re-opened its hotel, which is right next door to the Musee. Rebuilt by the same pairing of BIG and CCHE, the Hotel des Horlogers is almost as much of a destination. The concept is not closely related to the Musee, but BIG's organic touch is evident inside and out. The hotel's straight lines have a lilt to them, and each floor is offset and inclined to connect with one another at either end of the lengthy structure; viewed from the outside, there is a suggestion of flow and a tumbling mountainside or cliff face.
Inside, almost brutalist forms and materials are softened by more organic shapes, such as lights that resemble mushrooms or leaves, wooden benches that take after fossils, and tree-like wood sculptures hanging from the ceiling of the lobby. The corridors and each of the 50 rooms hold more of the same laidback minimalism, punctuated by postcard-perfect views of the Vallee de Joux and its rolling farmland, forests and not-so-distant peaks that are blanketed with snow in the winter.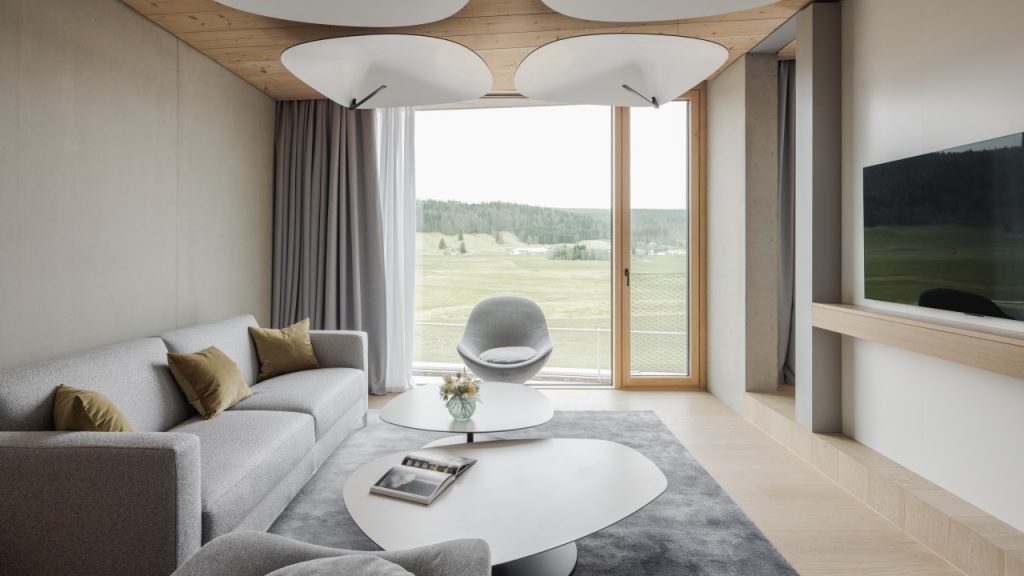 The Vallee de Joux is central to the hotel's inspirations. The region is Swiss to the core, and is the home of several notable watch manufactures aside from Audemars Piguet. Hiking is a popular summer pastime, replaced by skiing in the winter. The chiming of cowbells is a constant backdrop, which is surprisingly clear amidst the peaceful and picturesque countryside.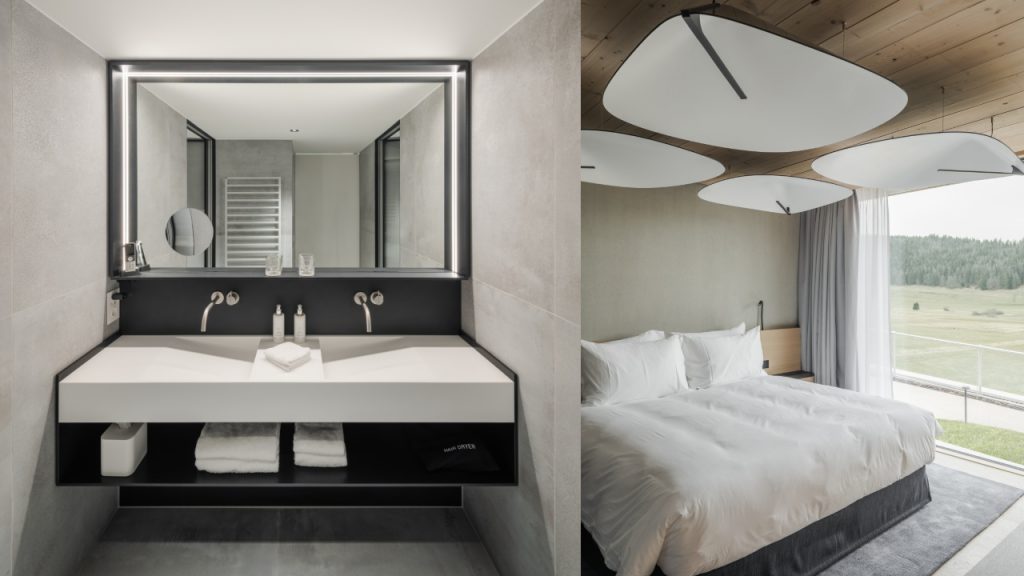 With a spa by Swiss brand Alpeor and two restaurants-and-bar curated by Emmanuel Renaut, the chef behind the three-Michelin-starred restaurant Flocons de Sel, the hotel is a destination like nothing else in the Vallee. Although some still call it 'the Audemars Piguet hotel,' Hotel des Horlogers is much more than that. It is horologically agnostic, for starters – in fact, the only link to watchmaking are the books in the lobby library, which cover a gamut of brands and histories. Its focus is not really watchmaking, then, but the Vallee de Joux at large is a uniquely Swiss place, whether or not one counts its many horological icons.
---