A recent Pinktober high tea charity, held at the tail end of October, was a resounding success for its organiser Breast Cancer Welfare Association Malaysia (BCWA) in collaboration with the Shangri-La Kuala Lumpur. This event, which was graced by the royal presence of Her Royal Highness Tengku Permaisuri Selangor Norashikin, took place at the sumptuously bedecked Lafite modern European restaurant in Shangri-La Kuala Lumpur, with an estimated 88 guests, many of whom had purchased tickets (RM380 net apiece) for the tea as part of their contribution to the afternoon's cause.
One of the afternoon's highlights was the unveiling of the second mobile clinic unit which is also known by its acronym MURNI (Mobile Unit Reaching out Nationwide with Information). This unit will be deployed to continue the work of the BCWA in reaching out to communities nationwide to offer clinical breast examinations to the members of the public. It also acts as an educational resource to encourage self-examination for early detection for women and also men.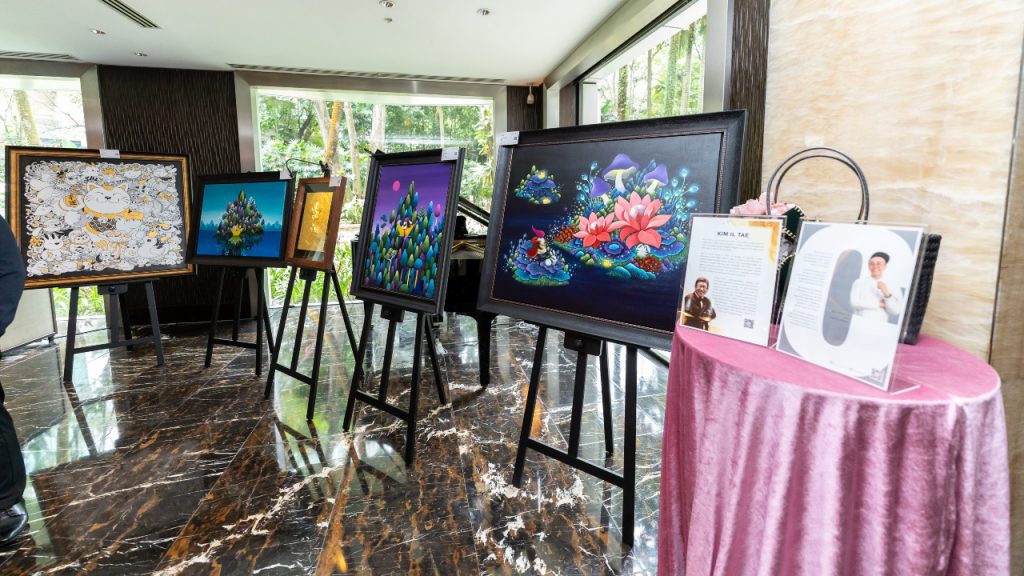 At the event, guests were entertained by the powerhouse vocals of songbird Atilia Haron, and were able to peruse cheerful art works by Kuantan-born artist Yap Chun-Yu, courtesy of Aureo Gallery. An exotic middle-eastern themed fashion show of 24 designed by celebrity fashion designer Dato' Radzuan Radziwill captivated the crowd. Both the artworks as well as the fashion pieces were purchased, adding to the total amount of contribution on that afternoon. Further donations made by the Malaysia Retail Chain Association added to the amount which drove the amount over RM100,000 in aid of the BCWA.
Following the proceedings, HRH Tengku Permaisuri Selangor Norashikin then unveiled a cake confection crafted by the Shangri-La Kuala Lumpur F&B team which approximates the actual MURNI mobile unit, parked outside of the hotel. Delicious delicacies awaited guests, with delicate sandwiches, pastries and drinks – in an unmissable shade of pink to reflect the afternoon's theme.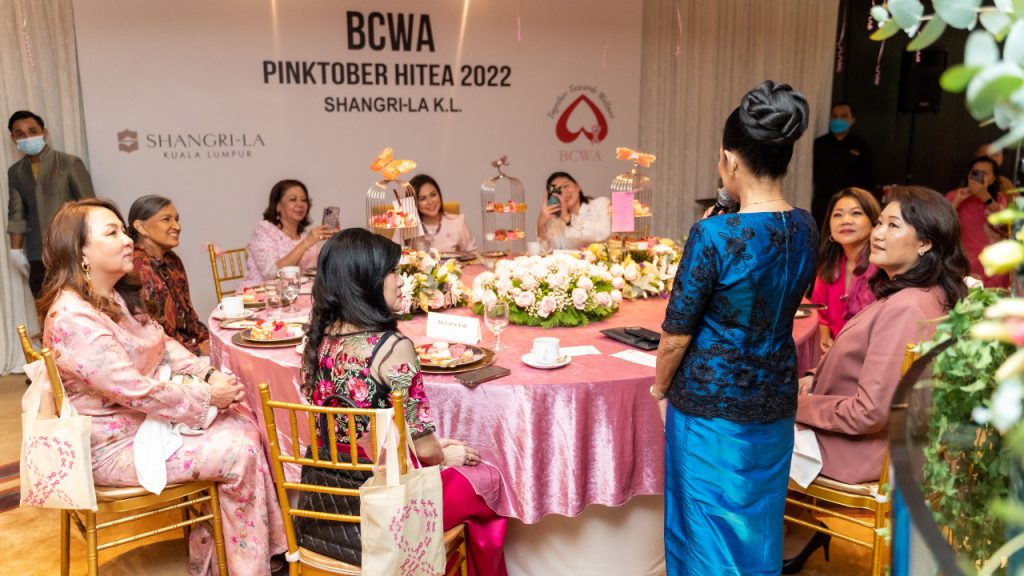 "We are really grateful for the generous support from our donors, for believing in the cause and wanting to contribute for the well-being of the wider community through MURNI," says Shangri-La, Kuala Lumpur's Director of Communications Neena Dewi. As for Kim Lim, BCWA's President, Kim Lim, chimes in on the importance of MURNI and early detection, saying: "Whether you are a mother, daughter, father or son, breast cancer does not discriminate. Let us join hands to beat the breast cancer statistic. Early detection saves lives."
---