"Sustainability is a word on the mouth of everyone," Andrea Dini reflects. The third-generation owner and current CEO of Paul&Shark was recently at The Starhill in Kuala Lumpur, for the 2022 Fall/Winter fashion show, held at the poolside of JW Marriott Kuala Lumpur. Dini, who also officially launched the Paul&Shark flagship store at The Starhill, continues: "everyone's abusing the sustainability word – we don't talk about it a lot but we do it."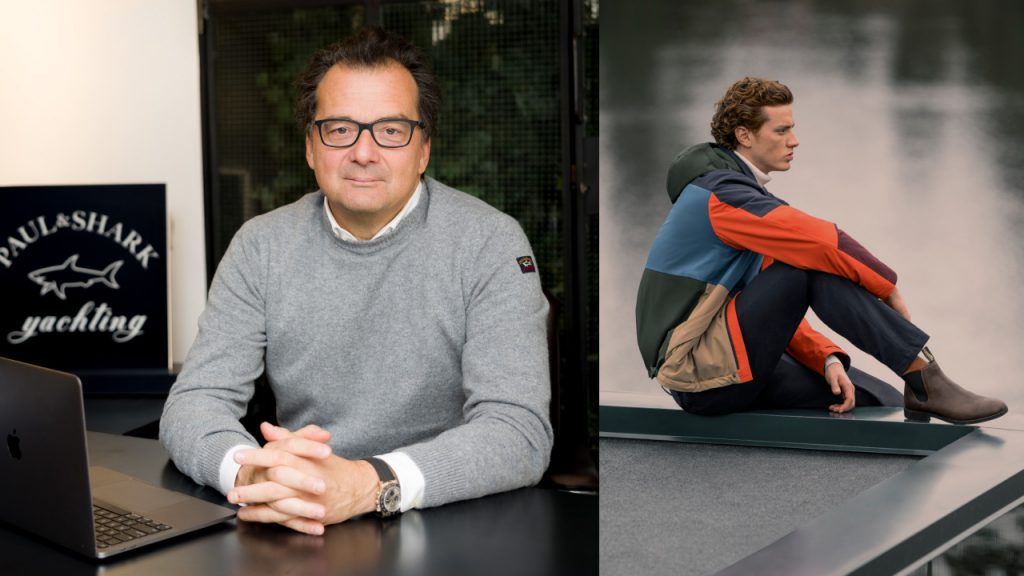 Dini points out that 95 per cent of what you would typically find in a Paul&Shark store are truly sustainable, in that it is harvested from sustainable sources, employs environmental-friendly processes and is a second use of material deemed as 'waste'. Among them are Econyl fibre nylon jackets made from recycled plastic bottles or fishing nets floating in the ocean. "With all due respect; we are not the only brand that produces menswear garments in the world – but what will define us are our values where customers are buying something that is respectful of our brand promise – to be sustainable and stylish," he says. He adds, "If you ever let them down, then you will not be able to get it back, even if you spend a fortune in marketing and advertisements."
What would you say defines the Paul&Shark style?
We have a very solid DNA in this respect. We love colour because life should be joyful. Our community of clients are always regenerating because they love our product and are also very interested in our efforts to make the world a bit better. Our brand is related to water so in some way, they also think of us when it comes to the beach or the sea.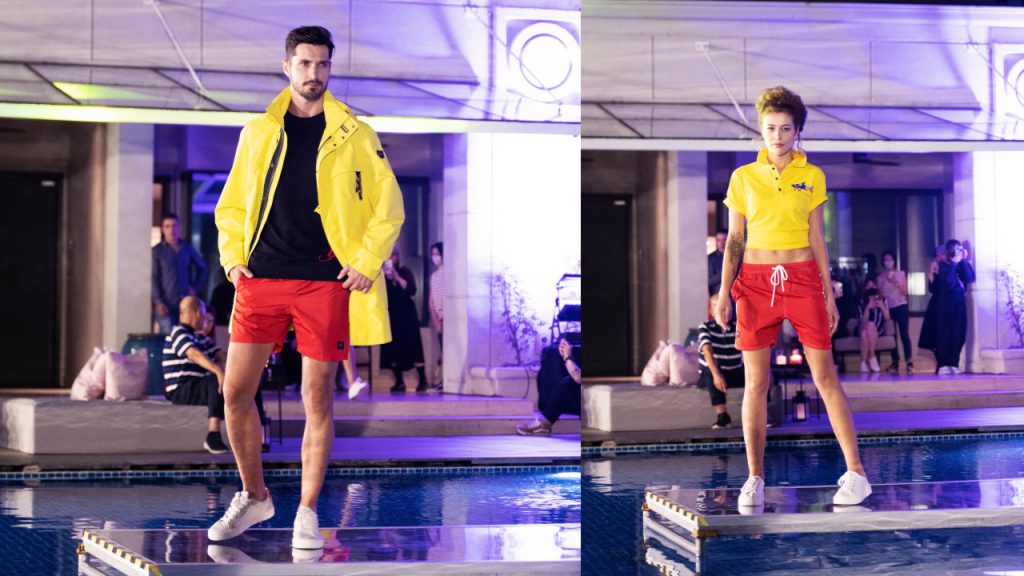 What are you excited about with this new Paul&Shark Kuala Lumpur flagship store?
Malaysia is one of the most interesting countries in this region – and we've not had a presence here. So that's why I'm excited at the opportunity to get closer to the market. We see Malaysians at our stores in Dubai, so we know that they also travel – and having this store here also means we are partnering with a strong local partner – the YTL Corporation – who also do their part with the ocean and wildlife conservation, including the annual turtle hatching efforts.
How does the sea and sailing become connected to Paul&Shark?
The yachting word in our logo is really an inspiration for us. We are conscious of the beauty of sailing and the logo is our heritage, a reminder of the spirit of adventure and the high seas. Of course, we are also about taking care of the daily needs of gentlemen on days they are not wearing a suit. How would he want to distinguish himself? The other thing we see is in how our brand has made a connection with golfers, so it's definitely not just for those at sea.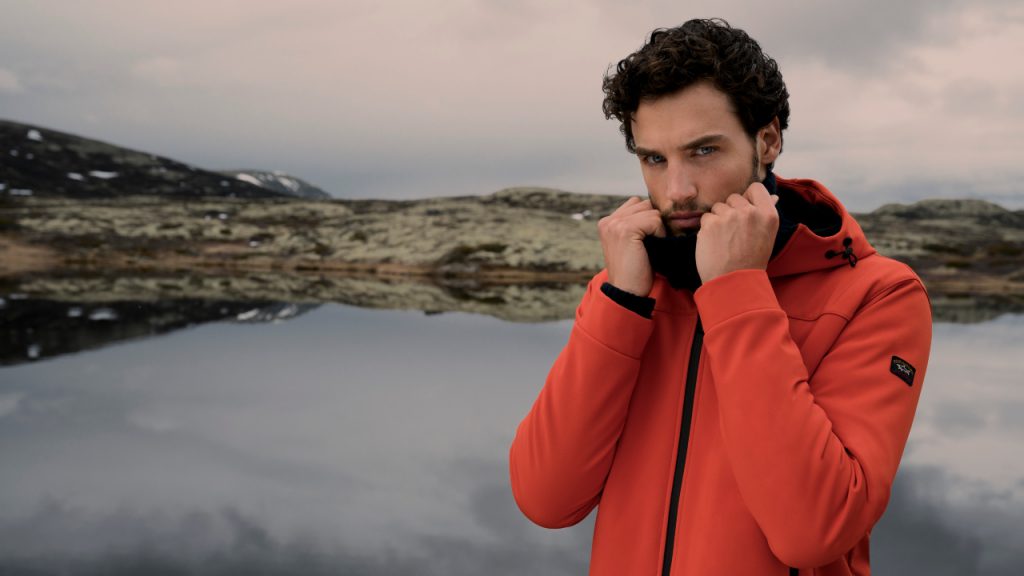 Your most business valuable lesson in 22 years of being involved with the family business?
As the son to an excellent father – I learnt the reasons why the many decisions made and business processes put in place would be beneficial to the company. Garments are not as advanced an industry as say electronics or automotive. However, in the past 10 years, the digitalisation of our process – both from a production and selling point of view – has been dramatically faster.
We implemented a lot of efforts to make sustainability the bedrock of our business – looking for ways to reduce our carbon footprint. Did you know that producing a t-shirt takes between 2,000 and 3,000 litres of water? From the moment you grow the cotton to the point it arrives in the store. Just using recycled cotton will cut 70 per cent of that consumption. So this is what we have learnt – I have three children and hopefully one of them will join the company eventually, and I would like to leave them a company to be proud of.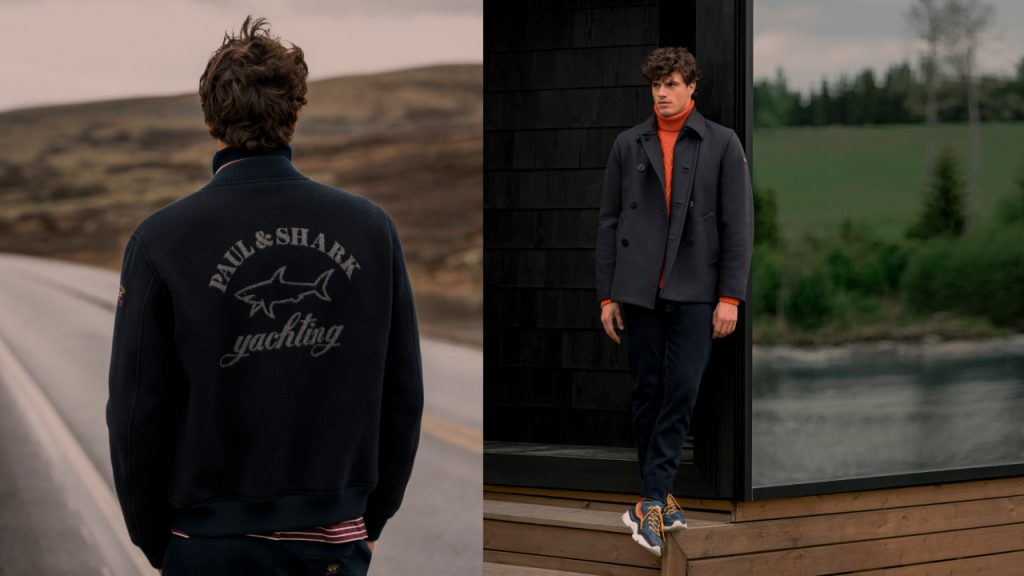 What's the app Andrea Dini uses most often?
Pinterest – it helps me keep in touch with the evolution of our brand. I really admire the Pinterest people – they select the best in every category, not only fashion but cars and whatever. It really helps you to understand in a very quick way the direction of the market.
Your favourite item of clothing?
I live in the country and we still have pretty cold winters – even with the global warming. I have a double-breasted coat, made of recycled wool and water resistant. It's definitely one of the items I cherish the most because it combines our heritage style, but also technology making it very Paul&Shark.
The best shopping experience according to Andrea Dini?
For me, the experience I enjoy most today is the post-purchase experience. I am always impressed when there is a follow up to ask if I've had a problem with my purchase, and if I'm enjoying it. Everyone thinks that with the internet the importance of retail stores will diminish in time. I think what happens in real life is servicing the customer. We see this with the Ferrari community, wine community so why not the Paul&Shark community. Globally we have more than 250,000 members in our club and I'm urging our marketing team to do much more for them because these guys really love our brand.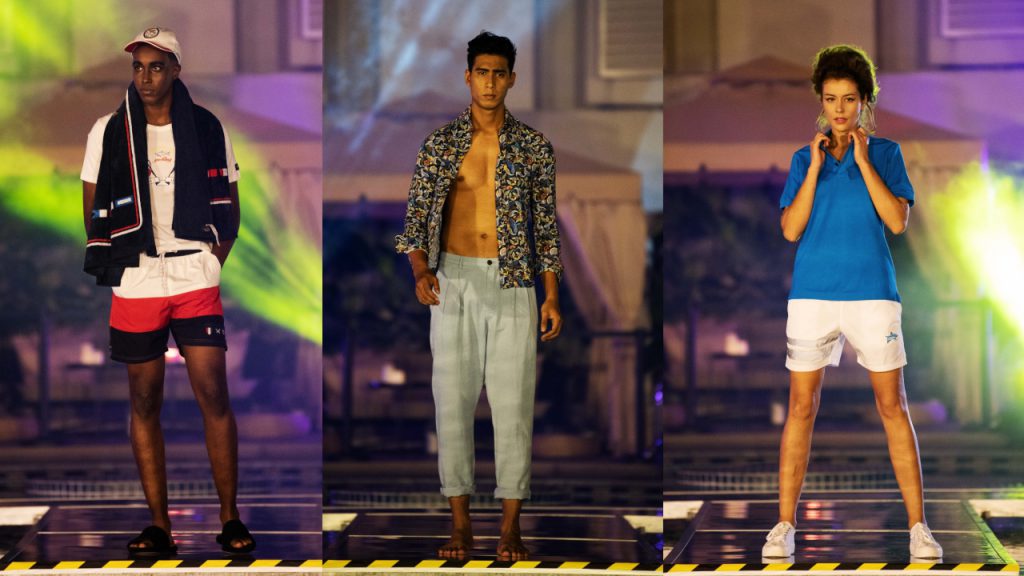 A favourite neighbourhood or city?
Our logistics and production department which is located in a lake district, an hour north of Milano, near the Swiss border and at the edge of the Alps. It's close by to Lugano, 20 minutes by car and the area is fantastic – it's my neighbourhood. Outside of Italy, I love so many places – I'm discovering San Francisco now because my son just finished university there, and I have the opportunity to go often.
The most impressive view you've enjoyed recently?
My memory of the last trip I made to Cape Town, for the opening of our Paul&Shark store there. Our partners own a safari resort and I spent a couple of days there. In the setting sun, the light over the land is amazing, and in the distance, you can see the silhouettes of giraffes. I cannot forget about that.
Your favourite place to sail?
I have a small sailing boat at my villa in Sardinia. So I can take her out to the more secluded parts full of small islands. So I go in late October, when it's still quite warm and there's nobody there – it's very peaceful and you're sailing on your own for the entire weekend, fantastic.
What's the best meal Andrea Dini has had recently?
I would say Capri – while on vacation with my wife. There's a restaurant on the far side of the island, famous for its lobsters which they catch fresh and cook so it's really delicious. You call them to let them know you're going, and then you spend an hour by car to get there. The restaurant is located at the edge of a cliff, and you can swim for a couple of hours before you take your dinner at around seven, or eight o'clock. So you arrive at four, and have dinner at eight. The entire experience is incredible, it makes the meal entirely memorable and even though I have dinners out five days out of seven, none can come close to this.
---