On a recent Saturday morning, the air at the Lamborghini Kuala Lumpur dealership in Glenmarie throbbed with the roar of Gallardos, Huracáns, Aventadors and an Urus, all of which rolled in for the Esperienza Giro Malaysia. As the Lamborghini owners enjoyed breakfast in the showroom, a decal team affixed moustache stickers on their bulls. The moustache is the most visible sign of Movember – the world's leading men's health charity, which was set up to raise funds and awareness to support important health issues surrounding men.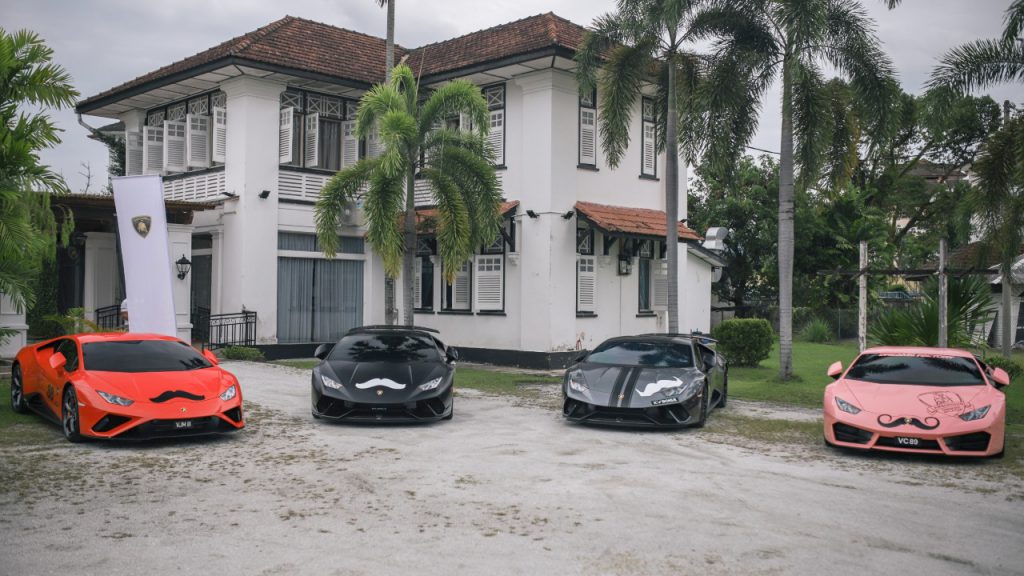 Through this single collective gesture of men growing out their moustaches in November or, in this case, attaching a moustache on their car, the symbolism leads to genuine engagement and action towards the movement. This Esperienza Giro Malaysia event, organised on a global scale by authorised Lamborghini dealerships, supports the worldwide partnership between Automobili Lamborghini and Movember.
After welcome remarks by Automobili Lamborghini Southeast Asia area manager Raffaele Garribba, the moustachioed bulls began their northwards run to Ipoh, approximately 200km away. Upon arrival, the convoy's first stop was lunch at fine-dining restaurant Atapas.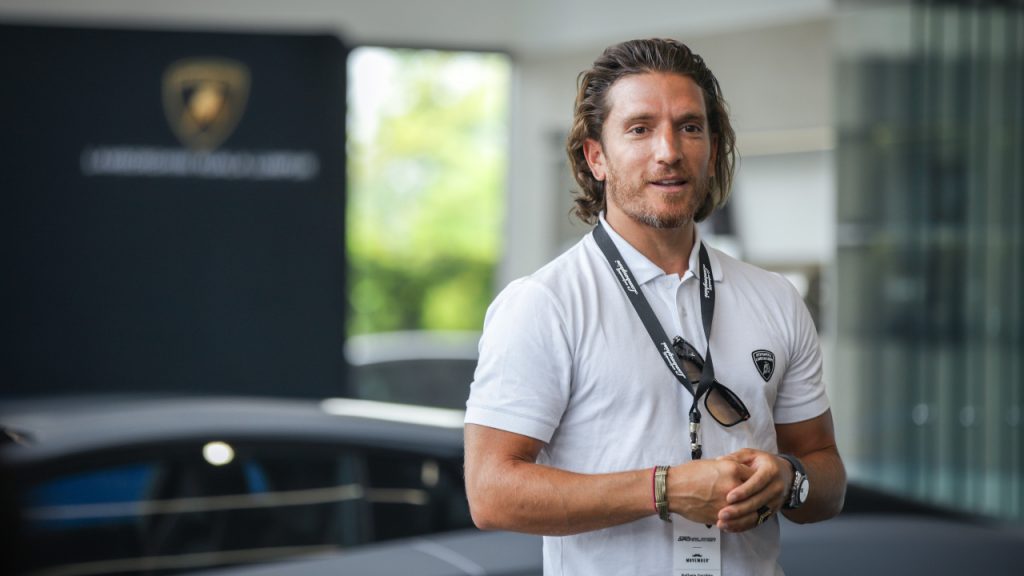 Following lunch, the convoy then made its way to The Banjaran Hotsprings Retreat, ringed by majestic limestone hills. As Malaysia's first luxury natural hotsprings and wellness resort, The Banjaran provided the balm to the morning's drive as Lamborghini owners enjoyed a soak in the rejuvenating, mineral-rich waters.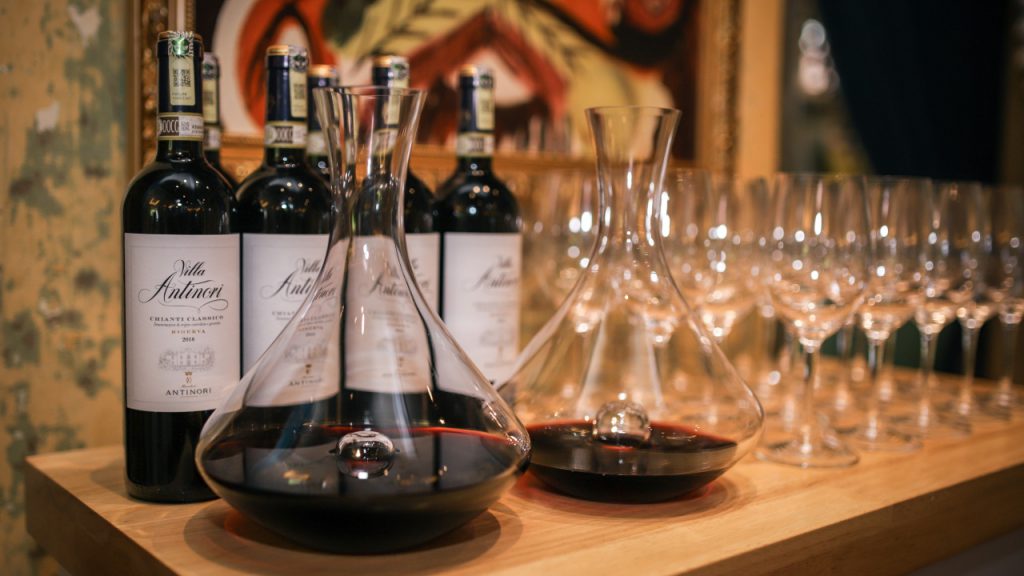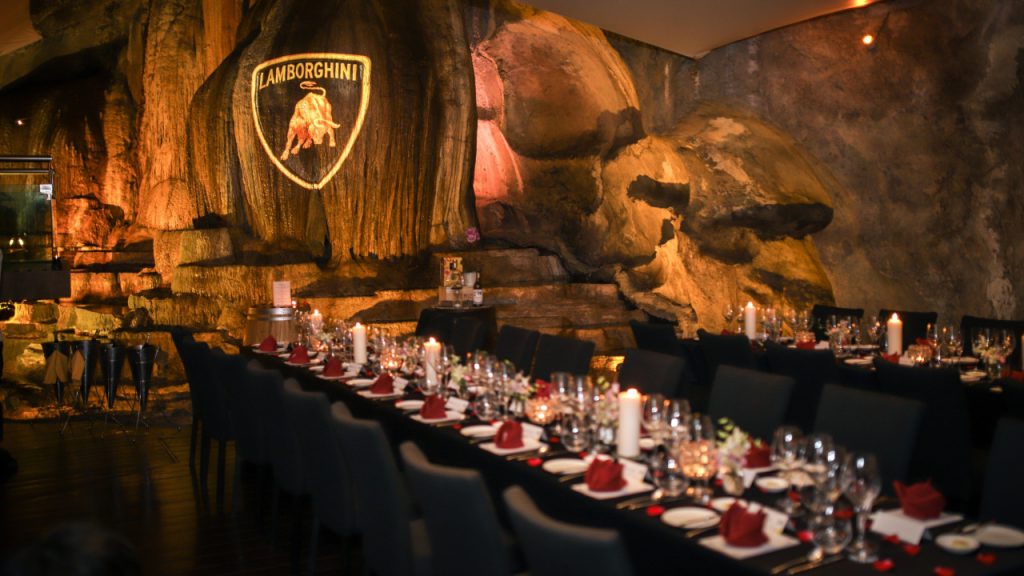 As the sun began to sink behind the hills, the owners arrived at Jeff's Cellar, which is set in a 260-million-year-old natural cave and is one of the most unique dining spots in Malaysia. Soaring Italian arias welcomed the owners to the Esperienza Giro Malaysia dinner. At the pre-dinner cocktails, some choice items were auctioned off, with all proceeds going towards Movember.
Some of the items that went up for bidding included a Truefitt & Hill Edwardian Collection: Mach III shaving kit with a hand-made super badger shaving brush; signature spa treatments at The Banjaran Hotsprings Retreat; a 1:18 Lamborghini Huracán STO scale model; and a Roger Dubuis motorsport pack comprising a duffel bag, cap and Lego set as well as Lamborghini and Roger Dubuis co-branded padded racing vests.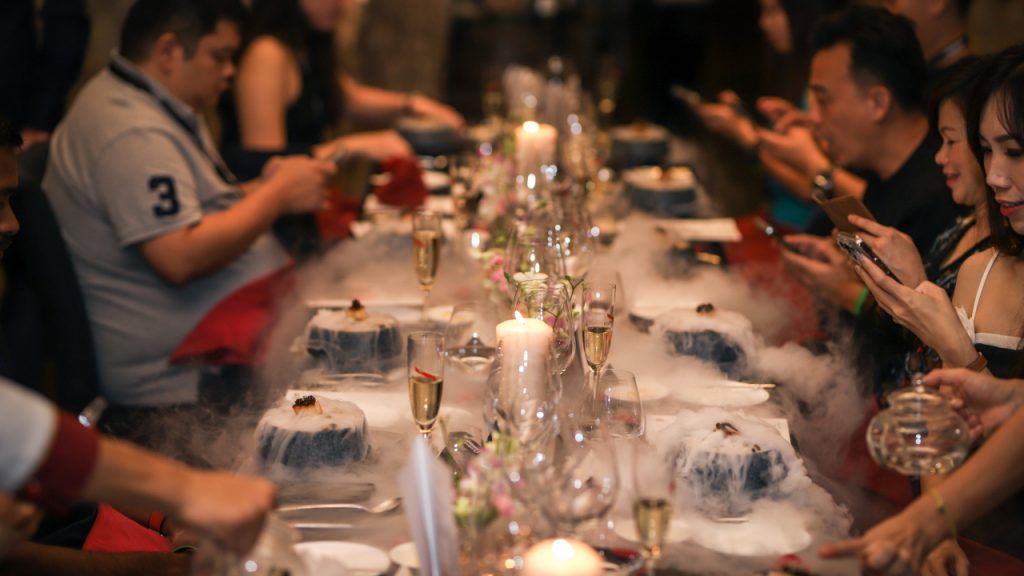 Dinner proved to be an entertaining affair, with sommelier Justin Ho regaling the guests with tasting notes of GH Mumm Grand Cordon champagne, St Hugo Barossa Shiraz, Coonawarra Cabernet Sauvignon, and the exclusively limited and luscious DR3 x St Hugo Barossa Valley Shiraz 2014, created in collaboration with Formula 1 driver Daniel Ricciardo.
The evening naturally ended on a high note for the Lamborghini owners, basking in the warm glow of a great night of gastronomy, their contribution to a good cause and enjoying the great camaraderie built throughout the day.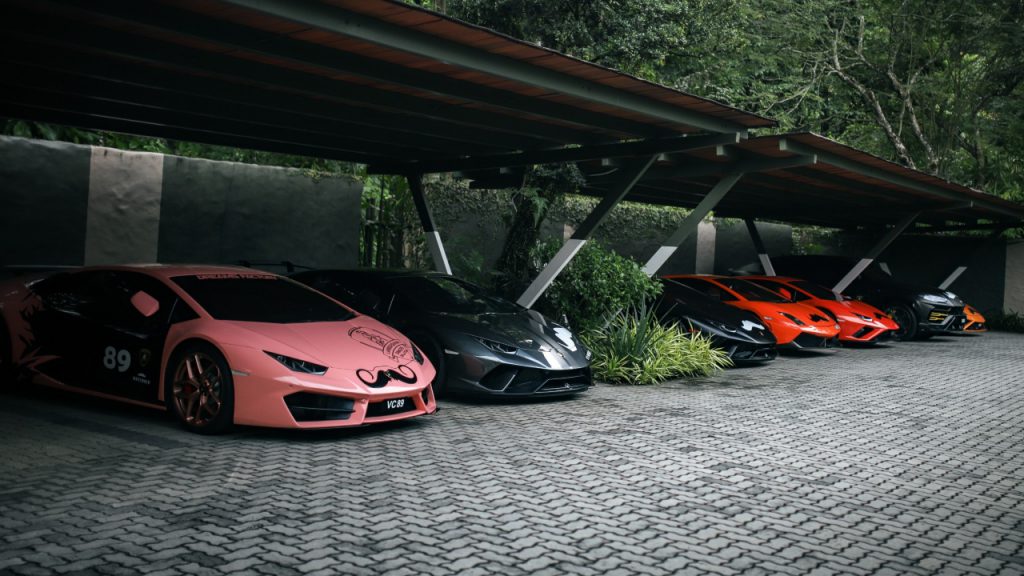 ---
Photos: Mcclubz