High scouring and highly allocated, Screaming Eagle is undeniable royalty in Napa Valley, a cult wine by virtue of its ultra-limited production, with only around 500 cases produced annually and a waiting period of approximately 12 years for three bottles according to present demand. Since its first 1992 vintage that scored 99 points by Robert Parker, Screaming Eagle has achieved six 100-point vintages and dominates the top of wine charts in the US.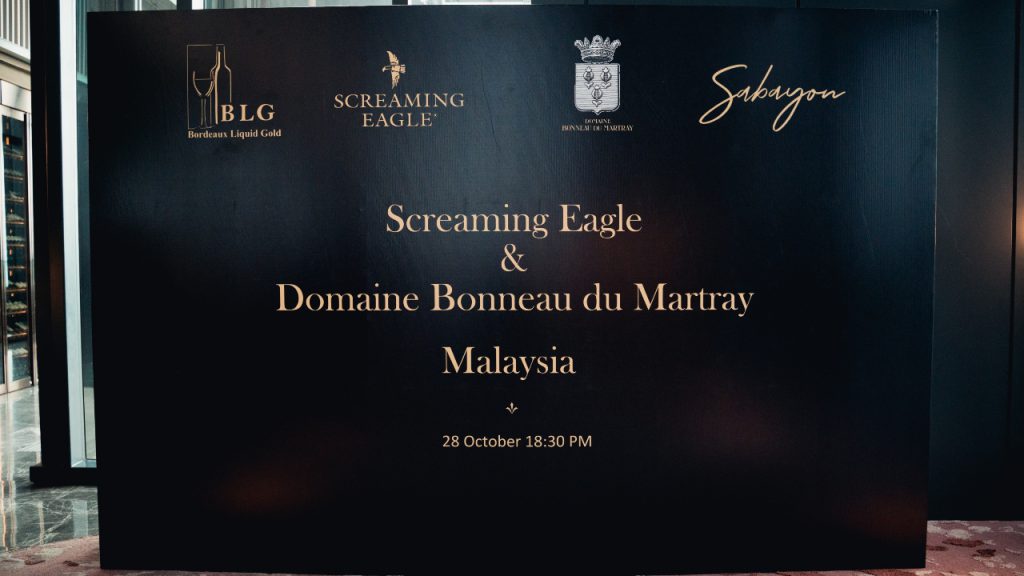 On a recent evening, at EQ Hotel's fine-dining restaurant Sabayon, a one-night special by Screaming Eagle's sole and official wine distributor in Malaysia, Bordeaux Liquid Gold offered an exceptionally rare opportunity to indulge in the Napa Valley vintages. Also present was its affiliated Burgundy-based winery Domaine Bonneau du Martray, which Screaming Eagle's billionaire American owner Stanley Kroenke had purchased in 2017. Kicking off proceedings was Domaine Bonneaue du Martray's manager and Burgundy native Thibault Jacquet, who is also the global director of famed Kroenke-owned wineries such as Jonata, The Hilt and The Paring. He began the evening by highlighting the heritage of the Corton appellation, located five minutes from the town of Beaune, in the heart of Burgundy winemaking. Domaine Bonneau du Martray produces its wines from age-old vineyards located at the border of Côte de Nuit and Côte de Beaune in the Corton region, which has been classified as a UNESCO World Heritage site for its exceptional terroir. "As you know, the link between Screaming Eagle and Domaine Bonneau du Martray today is the ownership. We are really lucky in a way because it's like our owners gave us keys to the Ferrari and asked us to drive it as fast as we want, as long as we didn't scratch it," Jacquet quips.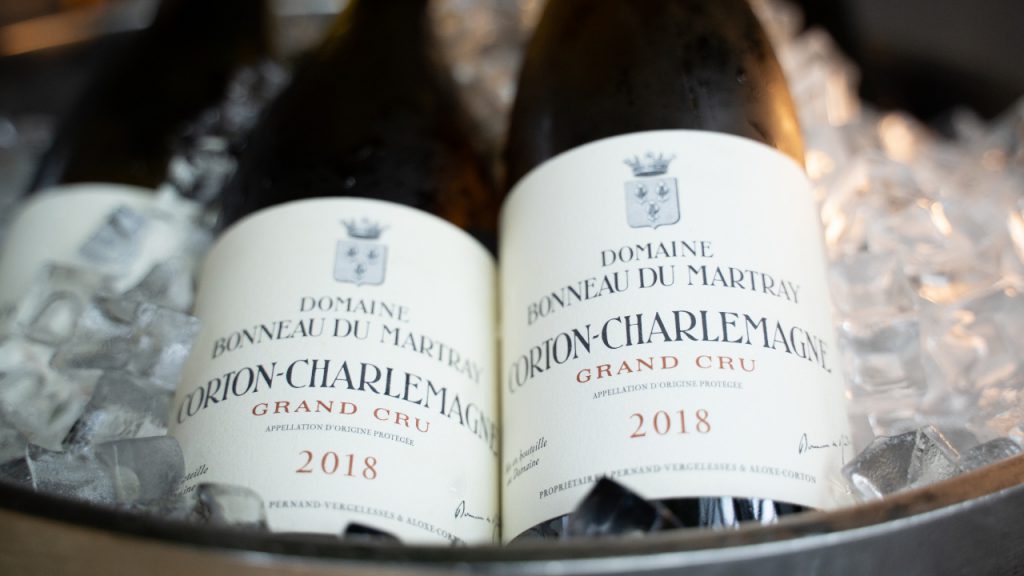 "In this place, we produce two grand crus – Corton-Charlemagne for the whites and Corton for the red," Jacquet continues. "Our name is Corton-Charlemagne because it goes back more than 1,000 years ago to the Holy Roman Emperor Charlemagne. (He was) a huge fan of wines (and) believed that winning wars came from feasts and wines. He had come across the unique hill of Corton where the winter snow was melting quicker than elsewhere, so he ordered for vines to be planted to take advantage of the extra light," Jacquet says. "We are talking about 13 centuries ago, so if you think about it, we are just passing through."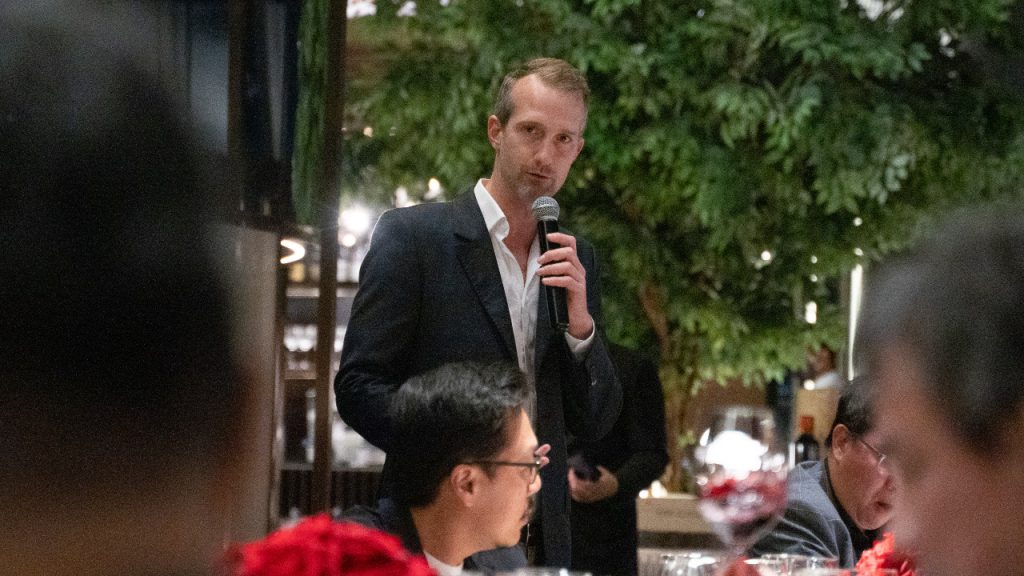 Corton's legacy manifested in three vintages for the evening: the 2018, 2011 and 1994. "If you consider the mosaic of this terroir where our holdings are, you could be making 15 different wines – our idea was to blend this in harmony, to make the most exhaustive reference of Corton-Charlemagne." Jacquet describes the terroir as a multifaceted one. "We are in the coolest area in Burgundy – the only grand cru in Burgundy facing west so we don't have the morning heat, just a gentle light on the plants until noon, and getting sunlight until almost nine to 10 o'clock in summer – perfect for photosynthesis and ripening. At the same time, we have the wind that comes in from the valley of Pernand-Vergelesses, which cools down the entire area. And we have shallow and cool soils that give a lot of stress to our vines, ultimately producing small bunches of fruit with aromas and acidity. The hilltop is close to the bedrock and mostly limestone, where we get the tension and reduction. Mid-slope, the marl and clay give the wines dimension. Down the hill, we have rich red soils, full of iron conferring freshness and power." So desirable is this terroir that in 2018, none other than Domaine de la Romanée-Conti entered into a lease agreement to farm approximately seven acres of a parcel of land belonging to Domaine Bonneau du Martray.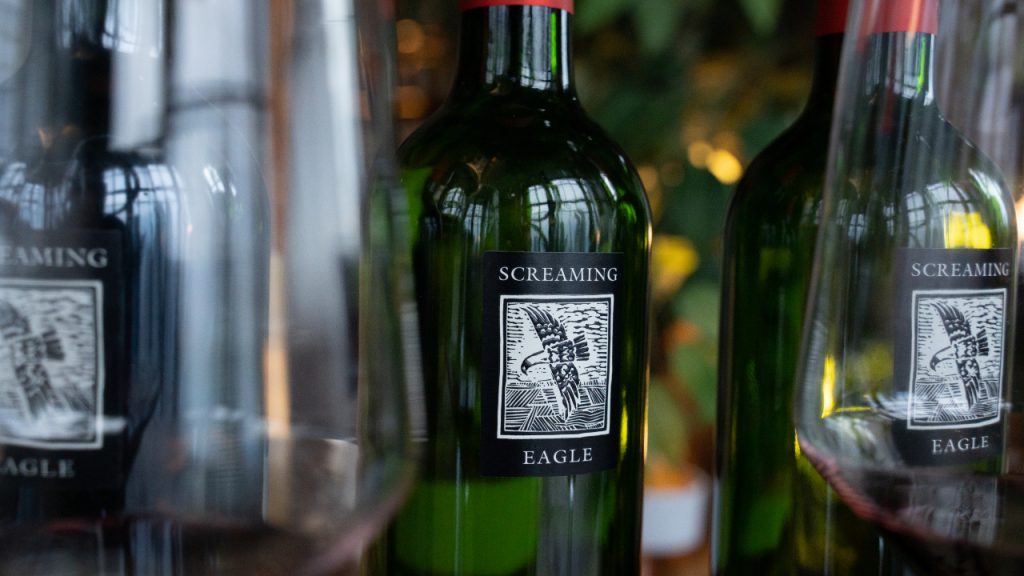 Back at Sabayon, a canvas of maguro (bluefin tuna) and shaved white truffle as well as citrus sauce provided the platform for the 2018 Corton-Charlemagne to shine, with its perfumed aromatics leading to stone fruit and a mineral twang. A charcoal-grilled main lobster offered essences of sea and shell to go with the 2011 vintage, the extra years allowing it to attain greater complexity of lemons, apples and oranges on a mineral – but not flinty – finish.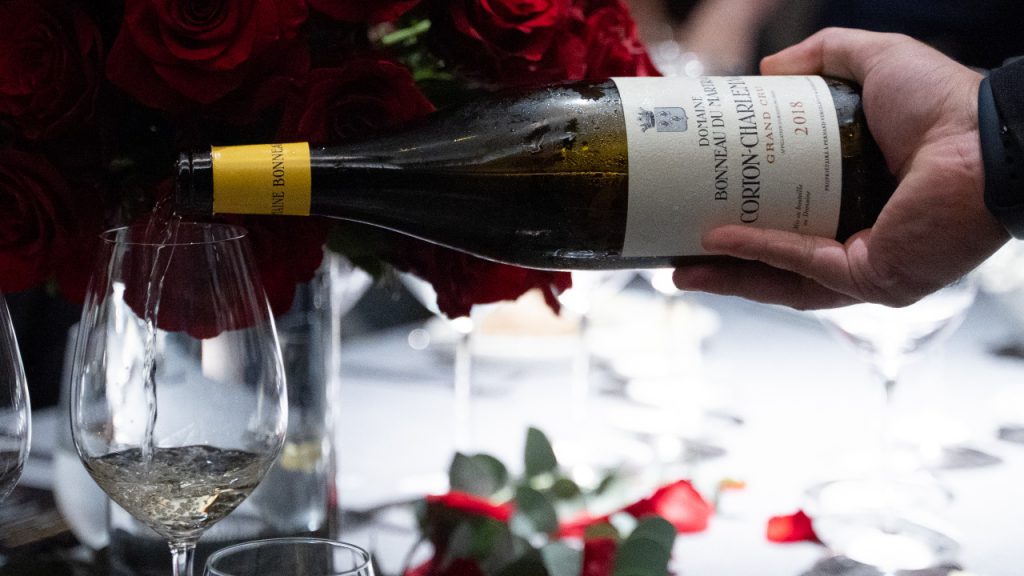 Then, as the whites came to pass, Jacquet once again took centre stage to present the night's star turn. The Flight, historically known as Second Flight, was decanted for more than three hours and paired with a locally sourced dry-aged Bidor duck breast, on a pumpkin puree and duck jus. Its light game taste became the background on which the 2016 vintage would weave its magic. With Merlot being its chief component at 66 per cent, Cabernet Sauvignon at 23 per cent and the remainder being Cabernet Franc, the wine came alive with a perfume of dark fruits, expressing the best of Merlot before the Cabernet Sauvignon swooped in its wake with its fuller body.
"When we were purchased by Stan (Kroenke), the idea was to do a block-by-block vinification. But indeed the winemakers then had already realised that the Merlot was bringing all the freshness, making it fantastic and putting more Merlot into The Flight – so it's not a second flight, but a totally different wine," Jacquet says. "The founder of Screaming Eagle, Jean Phillips, never learnt winemaking, but she was a woman with guts and conviction," he says. Her background in Napa Valley meant she had an understanding of wineries and vineyards, and her canny partnership with winemaker Heidi Barrett sealed Screaming Eagle's destiny. Together, they went against all conventions as practised by their neighbours, planting what they wanted and making what they liked. The outcome, as history has shown, proved to be a spectacular success. Even today, Screaming Eagle continues to dominate wine lists and auctions, commanding a decades-long waiting list.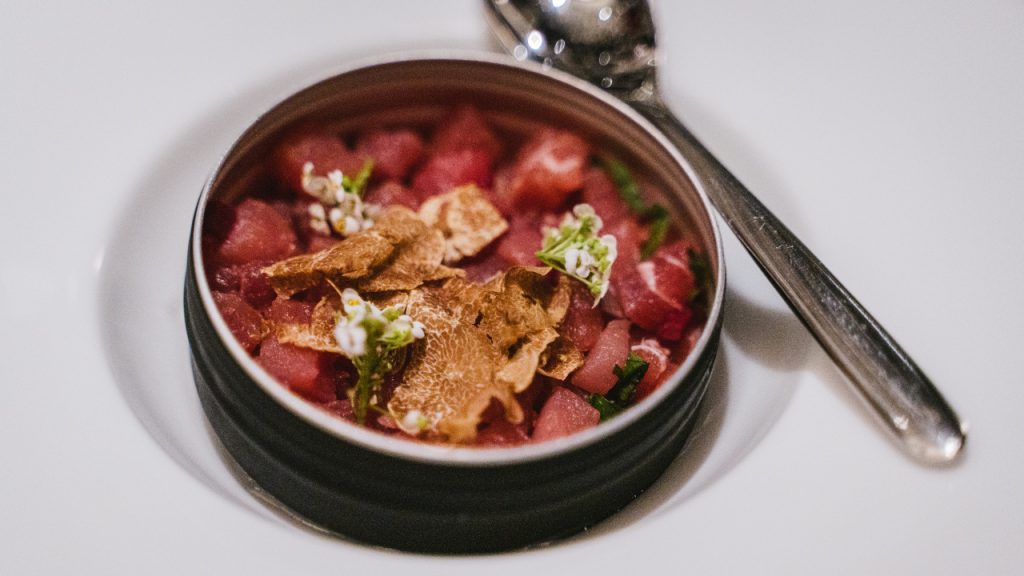 As the 2016 Screaming Eagle was poured into the goblets, paired with the A7 Wagyu tournedos bone marrow, the anticipation was at a fever pitch. The Cabernet Sauvignon flourishes on mineral-rich soils and sediment accumulated across millennia in Oakville, right in the heart of Napa Valley. Coastal influences from the Pacific and winds from the bays of San Pablo and San Francisco form a confluence to help the Cabernet Sauvignon thrive, cooling it in summers and warming it in winters, helping to kick-start the vegetation cycle. "Finally, it is the human touch. Phillips and Barrett were free spirits – their philosophy has endured even when they sold the business to Stan Kroenke in 2006," Jacquet says. It was then when the block-by-block vinification uncovered the secret of Screaming Eagle, in the Merlot that was bringing the joy, flesh and feminine aspect of the wine. And that was when more Merlot was planted, while the remaining fruit from the vineyards were kept to make wines instead of being sold to other winemakers. A dry-aged Wagyu cote de boeuf and porcini mushrooms heralded the 2009 Screaming Eagle. Its power, density, bold fruit and deep finish lingered long on the palate and even longer in memory.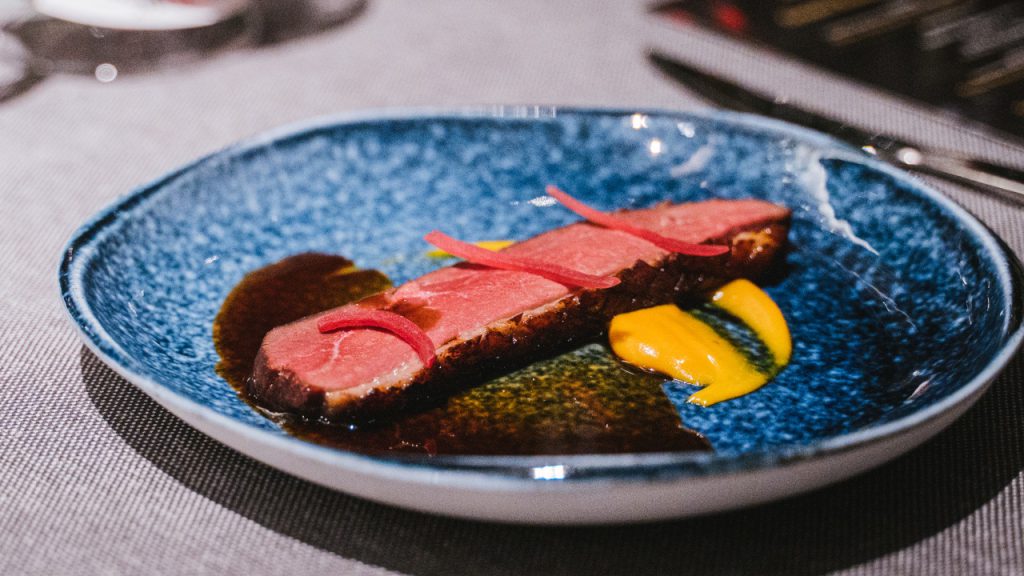 To wrap up the meal, Jacquet proudly presented the 1994 Corton-Charlemagne with the cheese platter. "The year was not an easy vintage, but it has stayed fresh and is the legacy of what we have – representing the previous generation – and the people who have proved their unconditional love for Corton-Charlemagne," Jacquet says. With its bouquet of apples, pears, honey and flowers, this white wine provided a resplendent and surprising end to an incredibly stylish dinner, one which showcased the high points of an Old World legacy reinvented for the 21st century, and a New World superstar.
---
Photos: Bordeaux Liquid Gold