It's been quite a year, from the start of 2022 till now, the world has looked to re-attach itself to its moorings. In Langkawi, the beauty of it is in that the sunsets (and sunrise for that matter) have remained unchanged. And at The St. Regis Langkawi, located just outside of the city of Kuah, the horizons continue to be coloured with a kaleidoscope every morning and evening. Here, the stunning Bill Bensley-designed Kayuputi restaurant offers an escape from the ordinary.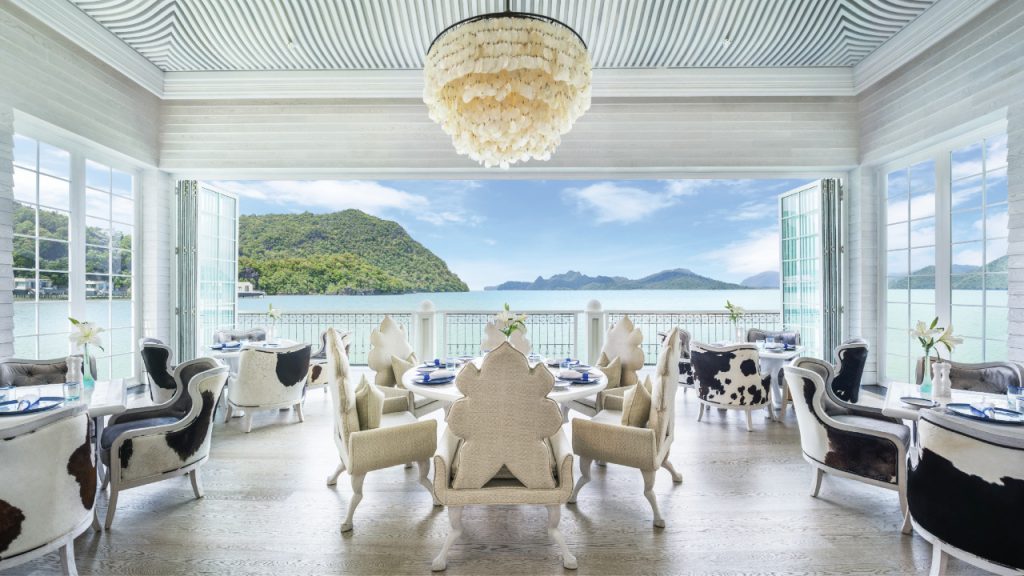 Step through the century-old wooden doors – repurposed from the Dutch embassy in Yangon – and you'll find yourself in the wonderfully eccentric interiors of Kayuputi, resplendent with its dazzling white interiors, albino peacock tail feathers and 60 teak columns inlaid with camel bone from India. Towards the back, the restaurant opens up into the gorgeous Pavilion bar of cosy overwater hammocks, where guests can take in the sweeping views of the sea birds swooping into the water and distant mountain ranges, all the while enjoying delicious aperitifs before their Asian-inspired haute cuisine dinners in Kayuputi.
To whet your appetite for the year-end feasting that is about to begin, we bring you the tropical island cocktail by Pavilion bar at Kayuputi, the perfect chilled answer to a long-day in the sun and an evening of enjoyment. The Sunset Cocktail looks and tastes just like it sounds, with generous amounts of tropical fruits, a combination of refreshing tartness and gentle sweetness as well as a heady rush thanks to its use of Olmeca Reposado tequila. The latter is aged in ex-bourbon casks for at least five months, giving it a touch of smoke within its sweet aroma, while maintaining the signature sweet and fruity notes of its agave origins.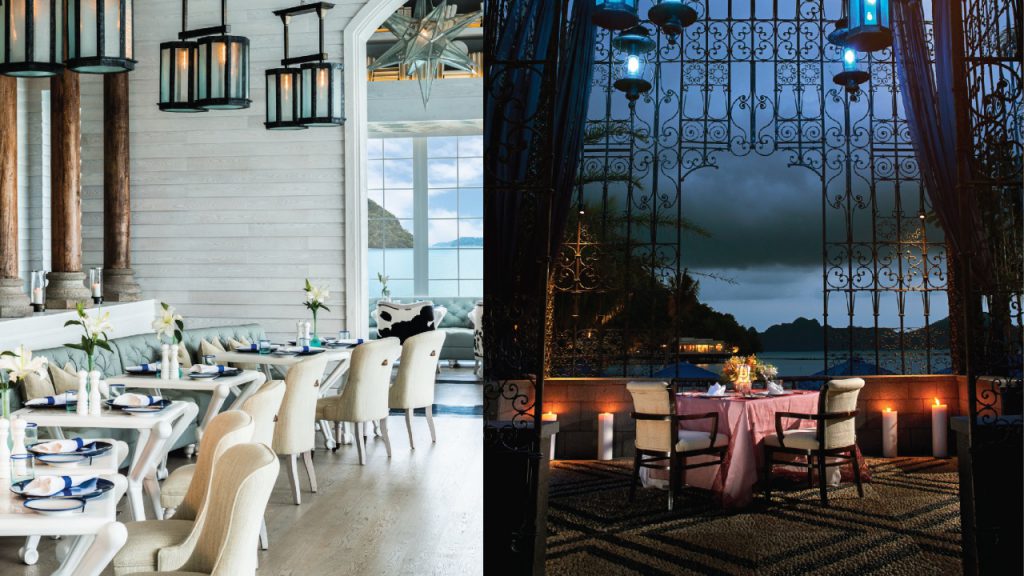 Sunset Cocktail by The St. Regis Langkawi's Pavilion bar at Kayuputi
80ml Olmeca Reposado tequila
10ml De Kuyper triple sec liqueur
120ml Le Fruit de Monin mango
10ml sweet & sour mix (one part sugar, water, lime and lemon juice)
1 rosella ice ball
Measure out the tequila using a jigger, then add ingredients into a cocktail shaker with ice, and shake for 30 seconds. Strain and pour into a chilled martini glass with the rosella ice ball. Serve immediately.
---