In our weekly series, we bring you the latest in luxury news around the world. This week's highlights: a gender-neutral collection from De Beers, a former Wagyu Olympics winner in Kampachi and a private dinner in Angkor Wat.
The Most Luxurious Ship Ever Built Arrives In Asia-Pacific Waters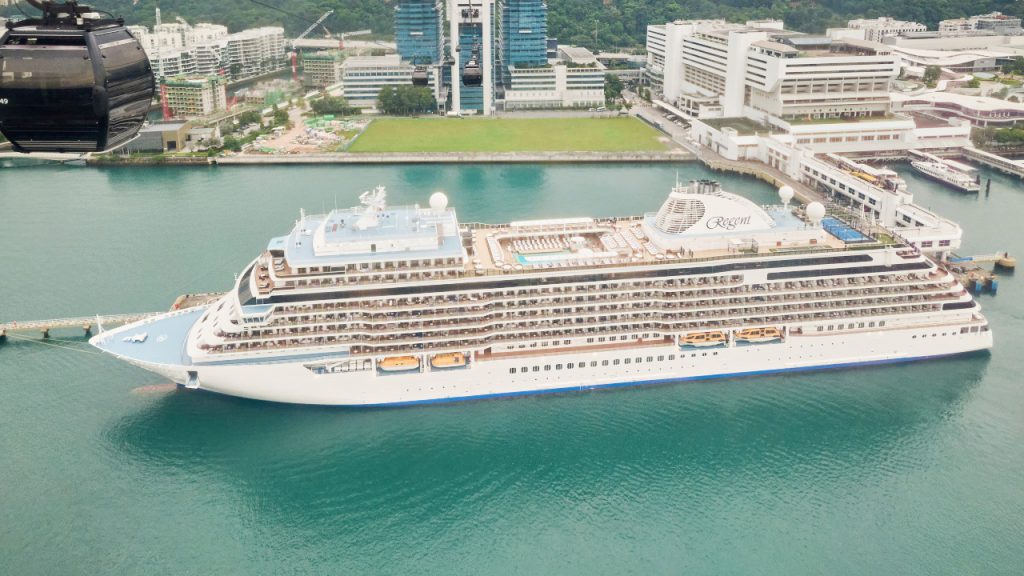 The Regent Seven Seas Explorer – dubbed as the most luxurious cruise liner in the world, sails into Asia-Pacific. Arriving in Singapore on 12 December, this incredible cruise experience will continue its sailing itineraries into Asia, Australia and New Zealand. It has the distinction of being the only cruise line to offer unlimited all-inclusive shore excursions in every port, included unlimited beverages, including fine wines and spirits, included speciality restaurant dining, a complimentary in-suite liquor and mini bar replenished daily, pre-paid gratuities, included valet laundry service, and unlimited Wi-Fi. Those booking a Concierge Suite or above can also enjoy a complimentary pre-cruise one-night hotel package, as well as a hotel-to-ship transfer. Senior vice president and managing director Asia Pacific of Regent Seven Seas Cruises Steve Odell says: "Seven Seas Explorer delivers a level of luxury never seen before in this region, and we can't wait to share her with local travellers. From her all-balcony, all-suite accommodation, sublime cuisine and lavish interiors, to one of the highest space-to-guest and staff-to-guest ratios at sea, ensuring impeccable service, together with a crew delivering exemplary service on board, sailing on Seven Seas Explorer is an experience our guests will treasure forever."
---
A Malaysian First: Tottori Wagyu At Kampachi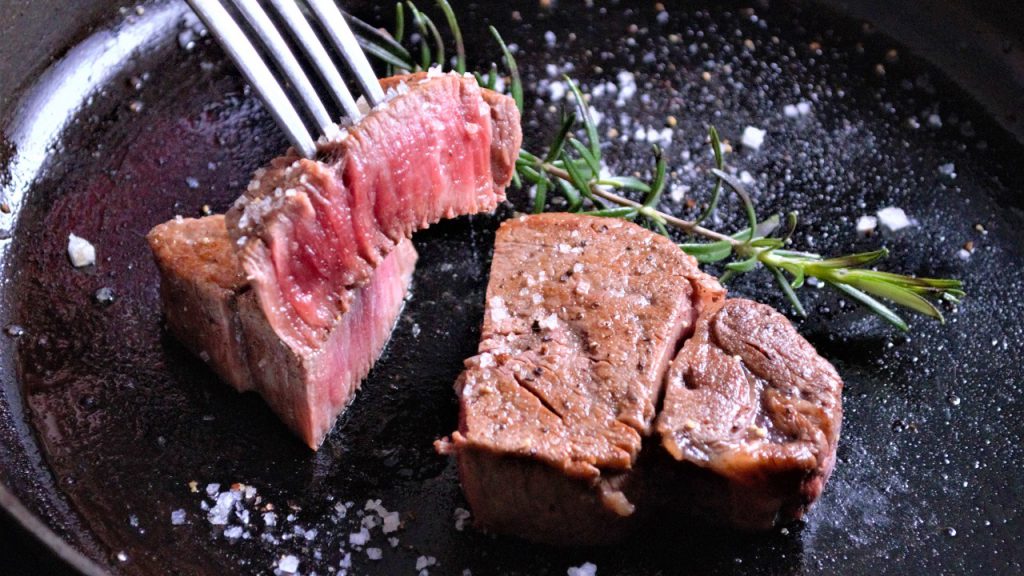 A former winner of the famed Japanese Wagyu Olympics, Tottori wagyu makes landfall for the first time ever in Malaysia, at all three Kampachi outlets from now till 23 December. Diners will be able to savour the delicious Tottori wagyu, bred in the prefecture of the same name which was the production centre of Japanese beef since the Edo period, and the point of origination of many stud bulls since the 1920s. These Tottori cows live healthy, stress-free lives, on mineral waters, clean air and greenery with an intense marbling and an umami mouthfeel so rich that it literally melts in your mouth. A seven-course omakase menu (RM950) is the ideal way to enjoy this delicious meat, coupled with other seasonal seafood delicacies such as Matsuba Gani (snow crab), Aji (horse mackerel) and Wagyu Nigiri Aburi Sushi (flame-seared sirloin sushi).
---
A Private Temple Dining Experience At Angkor Wat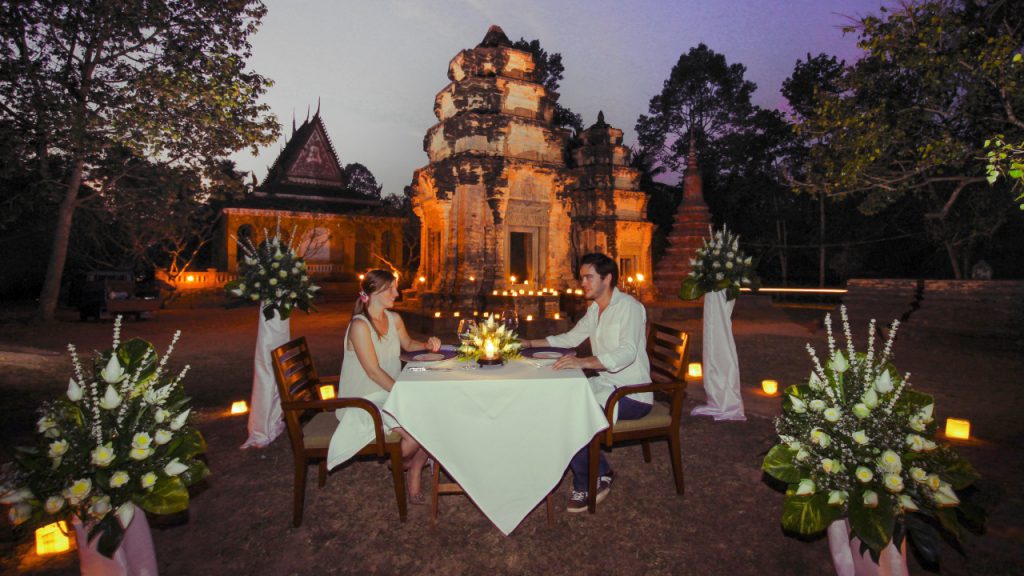 The Anantara Angkor Resort is offering an unforgettable dining experience at the Angkor Wat temple complex, a UNESCO World Heritage Site and the largest religious structure in the world. Guests can choose to dine Khmer or Western cuisine under the stars and with only carefully restored statuary for company at either Prasat Kavan or Thommanon temple as the venue. The overall dining experience is fully customisable, featuring a five-course set menu, private butler, traditional welcome and cultural performances, decor and lighting, transportation, temple entry fees, and more. Perfect for a marriage proposal, an anniversary celebration, or any occasion worth commemorating at such a majestic place. Available from US$7,450 for two.
---
Give A Tumi Gift That Will Last A Lifetime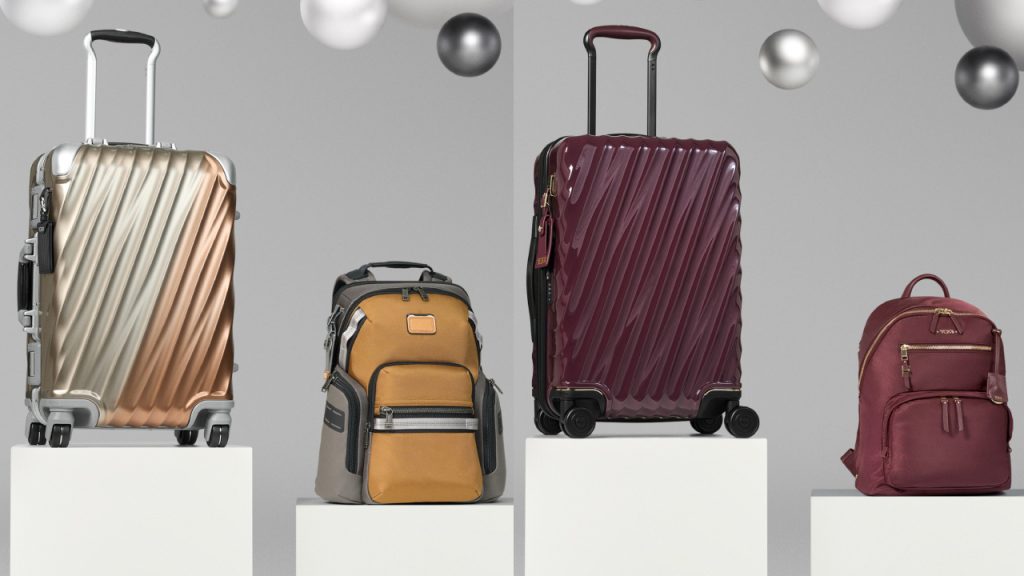 With travel back in full swing, and likely to skyrocket over the coming months, why not give a Christmas gift that will not only be useful and stylish on one's travels but will also last a lifetime? The TUMI 19 Degree suitcase is made with a recycled polycarbonate shell, and has been treated with an antimicrobial finish on its exterior and interior lining to help it stay in great condition for as long as possible. Other nifty features include a low-profile integrated lock, four recessed dual spinner wheels, and even a built-in USB port. The 19 Degree suitcase also comes with TUMI+ compatibility, which allows you to attach and personalise your suitcase with selected TUMI+ accessories. The collection now comes in limited-edition colours of speckled Twilight Blue and Midnight Black matte, as well as Beetroot.
---
De Beers Launches the RVL Collection For Both Men And Women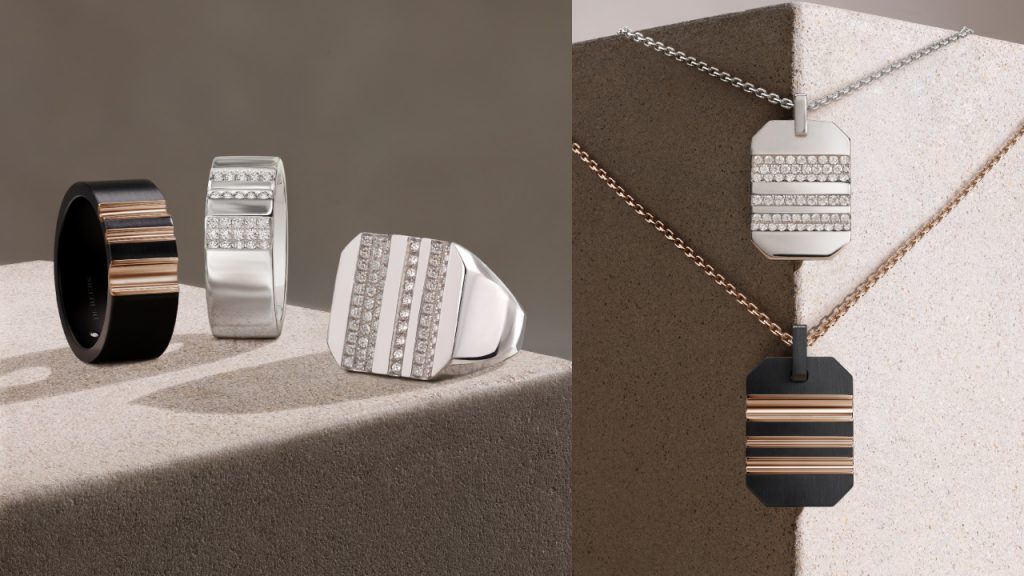 De Beers Jewellers recently launched the RVL Collection, using contemporary materials, playful styling and a gender-neutral aesthetic. Design highlights include De Beers' initials imprinted in the metal, so that they resemble a code; as well as the initials 'D' and 'B' hidden in the pendants, rings and bracelets. Available in 18K white gold and brushed black titanium, with pavé-set diamonds, at the De Beers Jewellers store in Suria KLCC.
---
Mercedes-Benz Puts The E In Electric With The New EQE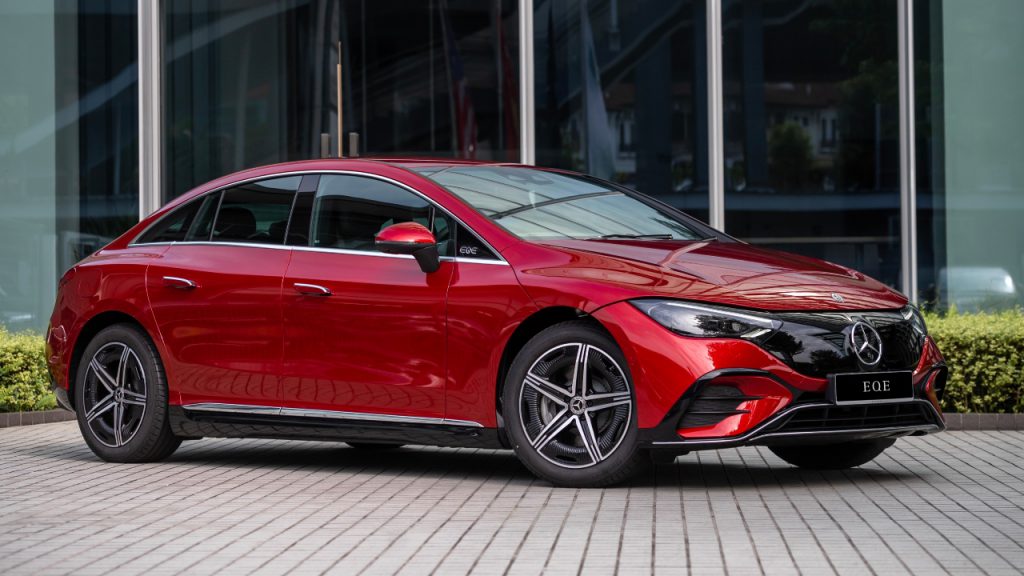 Mercedes-Benz Malaysia finishes the year by introducing its fifth all-electric offering in the EQE. Occupying the same full-size executive sedan tier as the vaunted E-Class, the electric architecture of the new EQE follows on from the EQS introduced earlier this year – but in a leaner, more athletic form with a shorter wheelbase and smaller overhangs. Available in just the one EQE 350+ variant (RM419,888), its 90.56kWh battery has a range of up to 669 kilometres, while supplying the rear axle motor with up to 292bhp – good for 0-100km/h in 6.4 seconds. It also supports DC fast charging of up to 170kW, which l means it will take just over half an hour to charge from 10 per cent to 80 per cent capacity.