"Today's luxury traveller is looking for authentic experiences that are personalised, thoughtful and uniquely meaningful," says Bart Buiring, Chief Sales and Marketing Officer, Asia Pacific of Marriott International.
For Marriott International – who currently operate more than 156 luxury hotels in Asia Pacific – the year 2023 will see a total of 14 additional luxury properties arriving in popular cities. Among the highlights: Bulgari Hotel Tokyo making a brand debut in the country; the ITC Narmada, a Luxury Collection Hotel in Ahmedabad in Gujerat; The Singapore Edition, a first for Southeast Asia; JW Marriott Jeju Resort & Spa in the UNESCO World Natural Heritage holiday island; W Sydney in Darling Harbour; and a Ritz-Carlton Reserve located amidst the sweeping landscape and historic valley of Jiuzhaigou.
"Our current portfolio of highly distinctive brands is well-positioned to meet the evolving needs of travellers," Buiring says. "These expected additions reflect our optimism for the future of luxury travel." For Buiring, who began his two-decades-and-counting Marriott career as JW Marriott Mumbai's Food & Beverage Director some two decades ago, his current role is his 12th within the organisation. In his current capacity, he oversees a portfolio of more than 950 hotels, spanning 24 brands in 23 countries.
To ensure that the values-driven and conscious traveller find their north star within the Marriott properties, 2023 will also see the continuation of the purpose-driven experiences on Good Travel with Marriott Bonvoy, a programme that offers guests a chance to focus on environmental protection, marine conservation and community engagement at the destinations where they visit.
For Buiring, the authenticity in travel matters, and connecting hotels to the destinations happen in different but always important ways. "I personally love to explore local food specialties or ask our concierge team for must-see hidden gems."
How does Marriott International manage its vast portfolio of luxury properties to make them unique?
Our luxury brands have clearly defined prepositions and offer customer experiences that are distinct to each brand. The Ritz-Carlton is world famous for its legendary service and Club offering; The St. Regis Bar connects to the rich history of the House of Astor in New York City; W Hotels are known for its exciting programming with music collaborations, and energetic bars and lounges; and Bulgari Hotels are the epitome of luxury hospitality, renowned for its exquisite Italian restaurants that are Michelin-starred. In 2023 and beyond, as we grow our portfolio of luxury brands – for example, The Ritz-Carlton, Melbourne, W Sydney and The Ritz-Carlton, Fukuoka – we will continue to ensure that these hotels are excellent representations of these fantastic luxury brands.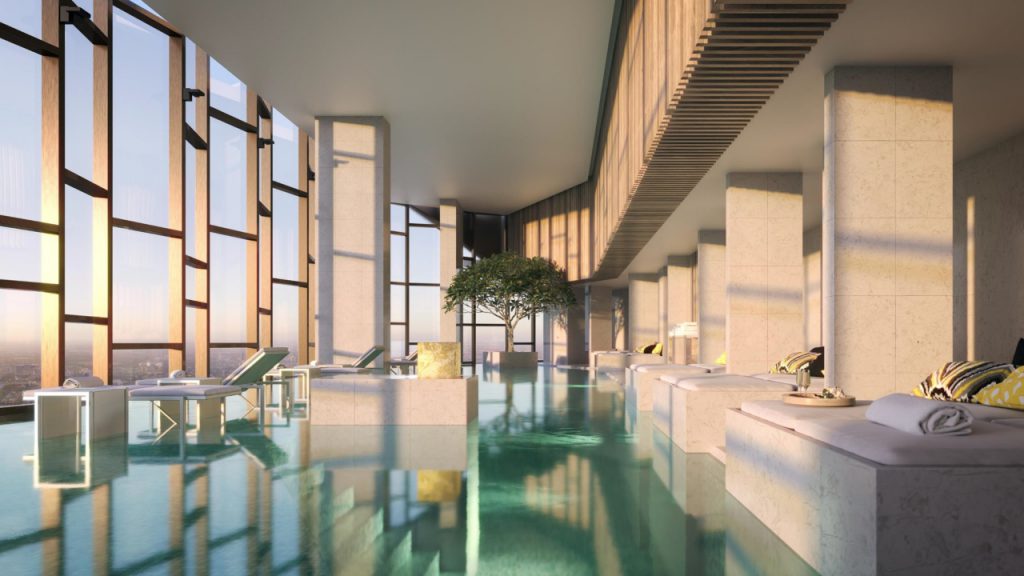 And how is Marriott International able to leverage upon its long learnings and wealth of hospitality resources to elevate the guest experience?
Since we opened our first hotel in 1957, we have always been focused on flawlessly executing the basics of hospitality and delivering a consistent experience. All of our 30 brands offer differentiated experiences that are unique. Whether it is in our JW Marriott brand or in a Fairfield by Marriott, each brand offers its own individual touch and experiences. Foundational to the success of any of our hotels is our Marriott Culture – taking care of our associates, who, in turn, take care our guests who come back time and time again.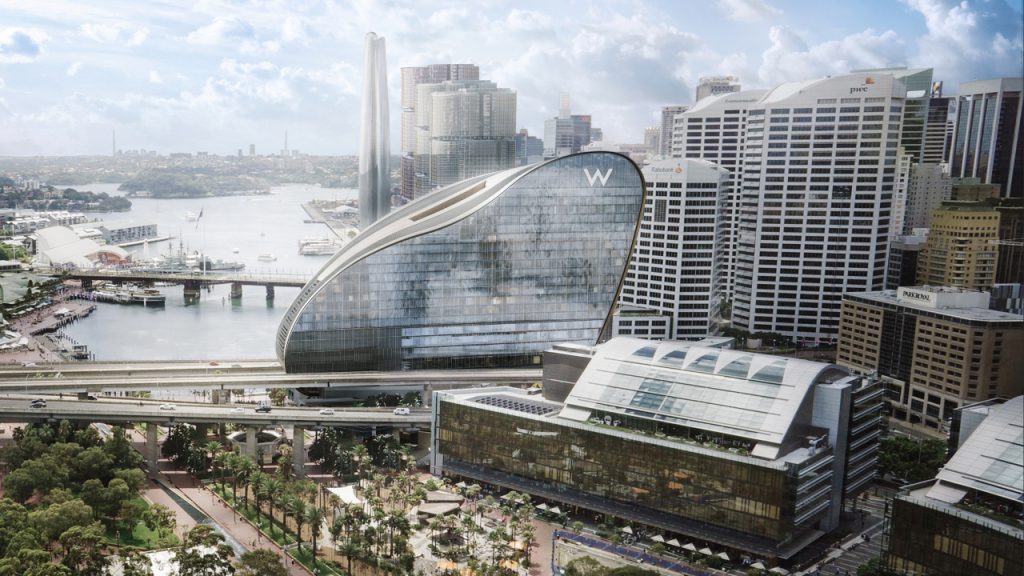 What has been your most valuable business lesson in your decades-long career in hospitality?
The past couple of years have been challenging, so I think it is important to have a 'glass half full' mentality and to be realistic and optimistic. I've learnt not to react to every daily development, such as reacting to the news of the day or the events of the week, but to remain focused on our strategic priorities. It is important to stay the course and execute our strategy.
What's the best advice you've ever received?
I think Mr Marriott has instilled in all of us the importance of listening. As leaders, we sometimes have the tendency to want to speak excessively, and he has often reminded us of the importance of asking the right questions and listening to opinions across the business at all levels of the organisation. The best ideas always come from our hotel teams, from the ground up.
What's the last piece of advice you gave?
We are planning for 2023, and one of the things that I have discussed with our team on a regular basis is the importance of ruthless prioritization and defining what really is the 20 per cent that can get us 80 per cent of the best outcomes for our associates, our guests and our owners.
What's the last book that you read?
I love to read. The last couple of books I have read were fiction, to just relax. My favourite genres are probably biographies and autobiographies. One book I am currently reading is Confidence Man by Maggie Haberman. An excellent account of the tumultuous last presidency.
What has impressed you most recently from a Marriott property you visited?
The Ritz-Carlton, Nikko is probably on top of my list at the moment. It's simply stunning and breathes tranquility with its idyllic location along Lake Chuzenji and overlooking Mount Nantai. I also love the fact that it's home to The Ritz-Carlton brand's first-ever private onsen, which makes the experience even more special. Highly recommend staying here if you're looking for the ultimate luxury wellness escape. You won't regret it! A close second is Mandapa, a Ritz-Carlton Reserve, in Ubud.
What are your favourite tables and dining experiences across the various Marriott properties in Asia Pacific?
I like Dynasty at Renaissance Hong Kong Harbour View Hotel for authentic Cantonese dining. I also like Man Ho at JW Marriott Hotel Hong Kong for the same reason. If I want to impress guests from out of town, I may take them to L'Envol at The St. Regis Hong Kong or to The Ritz-Carlton, Hong Kong.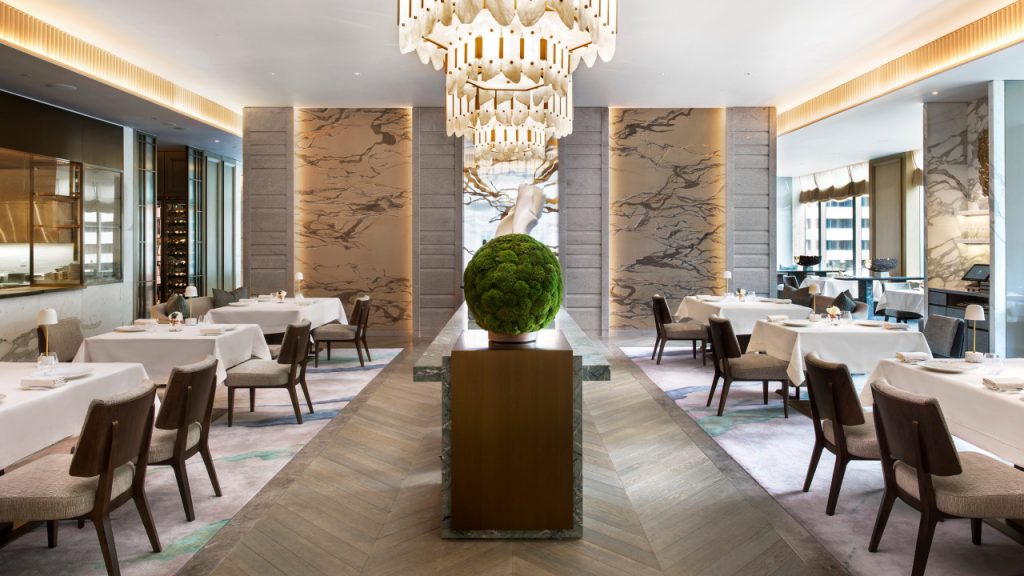 Do you have any personal rituals when staying at a hotel?
When I travel for business, I prefer to stay in a room that is close to the elevator on a low floor to make the best use of my time. For breakfast, I tend to order a double espresso and croissant through room service. I also like to go for a three- to four-kilometre walk in the neighbourhood of the hotel to get a sense of what's going on in the city.
How do you get to sleep?
I sleep really well. It doesn't take long to fall asleep. I never have my mobile phone in the bedroom.
Which apps do you use most frequently?
The Economist, BBC, Instagram and WhatsApp.
What is your exercise routine?
I work out four to five times a week and, ideally, twice a week with a personal trainer to push me. My daily step goal is 15,000 steps, which I achieve about 85 per cent most of the time. I love going for walks on The Peak in Hong Kong.
What is your most treasured possession?
Our four rescue dogs.
What was your last Netflix or streaming binge?
Under the Queen's Umbrella. It's a fantastic period Korean drama, full of intrigue and twists and turns. Great entertainment.
When were you most recently unplugged?
Four weeks ago, during a 12-day trip to Japan.
Finally, what is your idea of happiness?
Balance. Balance between work and life, the right mix of activity and relaxation, a balanced diet. Work hard, but also spend quality time with friends and family.
---