In The Maldives, the abundance of coral reefs and phytoplankton cleans the waters and absorbs green colours from the sunlight, creating waters of crystalline blue and a vision of paradise. It is here where the most ambitious project undertaken by luxury real estate developer and hotel owner Pontiac Land is being realised: Fari Islands, a collection of four islands in the North Male Atoll, located 50 minutes by speedboat from Male International Airport. For Evan Kwee – who is both vice chairman of Capella Hotel Group and head of hospitality and design for Pontiac Land – the Fari Islands project is a monumental effort that underscores an innate belief in The Maldives as a holiday destination for the world's well-heeled. And with this comes the vision of Fari Islands, which has recruited luminaries in the field of architecture and design such as Studio Mk27 (by Marcio Kogan), Kengo Kuma & Associates, and Kerry Hill Architects to aid in its realisation.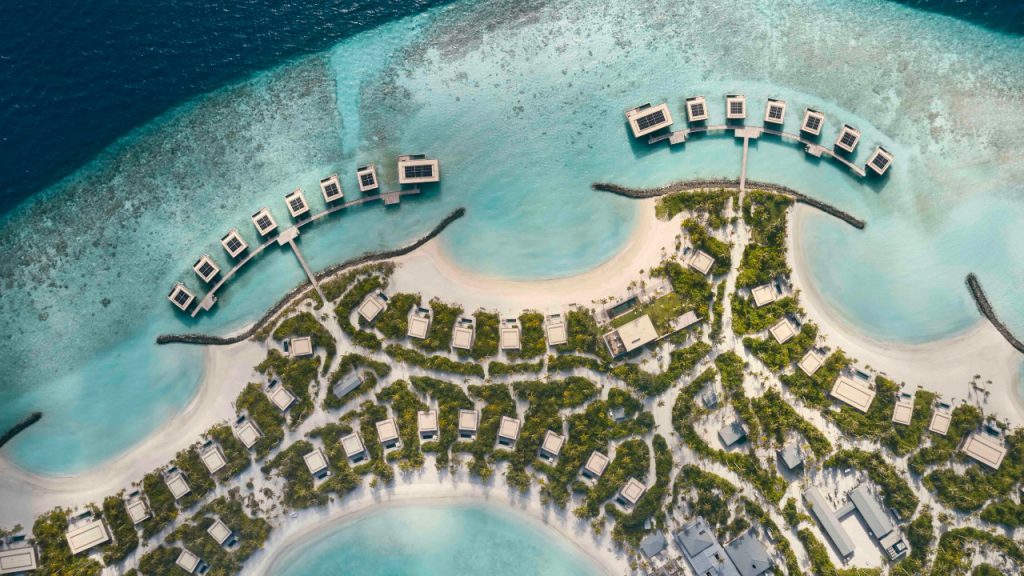 In the case of Kwee, the idea behind the Fari Islands was sheer happenstance, in that the family unearthed an opportunity in the acquisition of around 88 hectares in The Maldives, an area below sea level that was essentially a shallow lagoon – ideal for what was conceptualised as The Maldives version 2.0. Thus, after seven years of fruitless searching where the islands were, in the words of Kwee, "too far, too small, not pretty enough", Pontiac Land arrived at the perfect inflection point, bringing to life a state-of-art staff campus on its own island: The Ritz-Carlton Maldives, Patina Maldives and Capella Maldives, set to debut later this year. At Patina Maldives, Kwee shares his journey in making, and understanding what really matters at Fari Islands.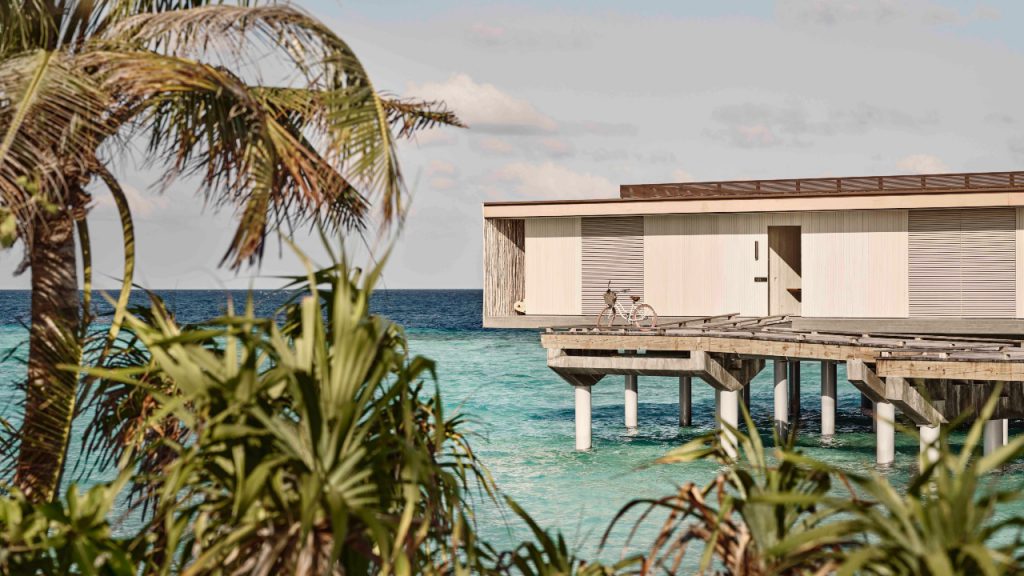 How Patina finds its unique position within The Maldives' luxury resort space
The first time you arrive in The Maldives, you think of rickety shacks and being barefoot on a beach all day with a book. But that was The Maldives some 15, maybe 20 years ago. It's evolved and now people want something more progressive, to shop, and eat a variety of cuisines, not just the same three to four restaurants for the week.
Fari Islands, and its cluster of integrated resorts, is our version of The Maldives 2.0. We had the freedom to create something from scratch. Having different islands, resorts and F&B options gave us dimensions. At the heart of this cluster is Patina, with its calm inner lagoon, village with 12 F&B concepts, beach club and shops.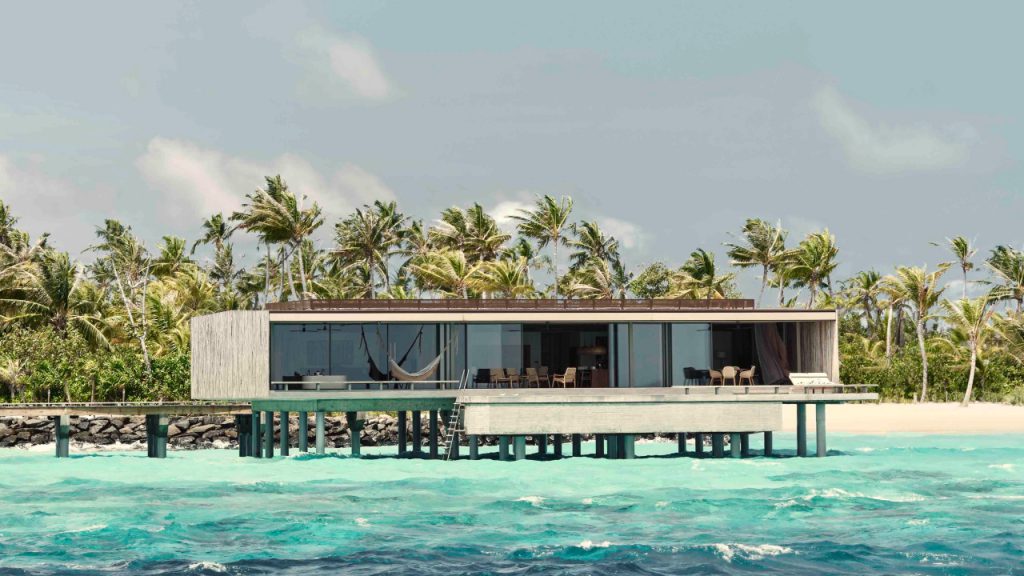 The most important to get right with the concept of The Maldives 2.0.
Something we needed to do right was ensure that our high level of service is sustainable. Here in The Maldives, staff turnover can be really high, so we built a whole island to house them rather than basing them in the middle of the same island. It's a long-term investment that gives the members of our team a place to call home, a better work-life experience and attracts them to stay longer. The secret sauce for us is our people.
I like The Maldives and with Fari Islands, it was important to change the game and also mindsets. I have a young family and children, and there's usually so little for them to do. We intentionally built more two-bedroom units, and between Patina and The Ritz-Carlton, we have 20, to give families more options, not just the honeymooners and couples celebrating anniversaries.
Although The Ritz-Carlton is more formal, Patina Maldives is more bohemian with arts and music. Capella, meanwhile, will host super high-end B&B where you can stay in a home with 3- to 6-bedrooms, have a butler and chef in residence, and be with your family or friends.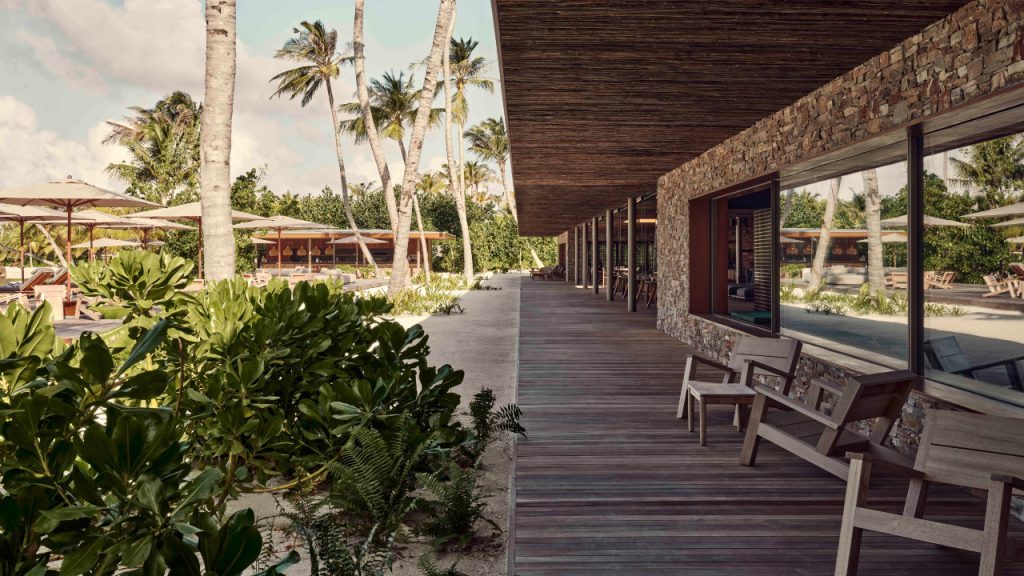 Evan Kwee's biggest challenge with the Fari Islands project
One of the biggest challenges that not a lot of people realise is keeping the islands in shape. We invested in engineering to prevent erosion, and must have moved about 25,000 trees from different islands that were destined to be cut down for agriculture or airports. So we had to excavate it first, and then transport it on barges standing up – imagine a grandfather tree at three storeys high. There are so many crazy stories and pictures.
The single largest thing we have done is in the way we built these hotels. Everything is pre-fabricated to eliminate construction waste. It also requires a lot less labour and makes for faster completion. It's more expensive, sure, but sourcing materials from sustainable regions, eschewing hazardous materials and having professional construction management was simply the better thing to do. With a team of nearly 4,000 during construction, we also eliminated single-use plastics for meals and provided all of them with a canteen for water.
Learning about sustainable travel, a day at a time
One of the reasons why we are doing this is just to show people that they have an option to live luxuriously without equating it to opulence or excess. Here in Patina, you can learn about leading sustainable lives with your loved ones. We are now looking to purchase a submarine to bring guests, especially young kids who can't dive, underwater to see the amazing biodiversity of the oceans.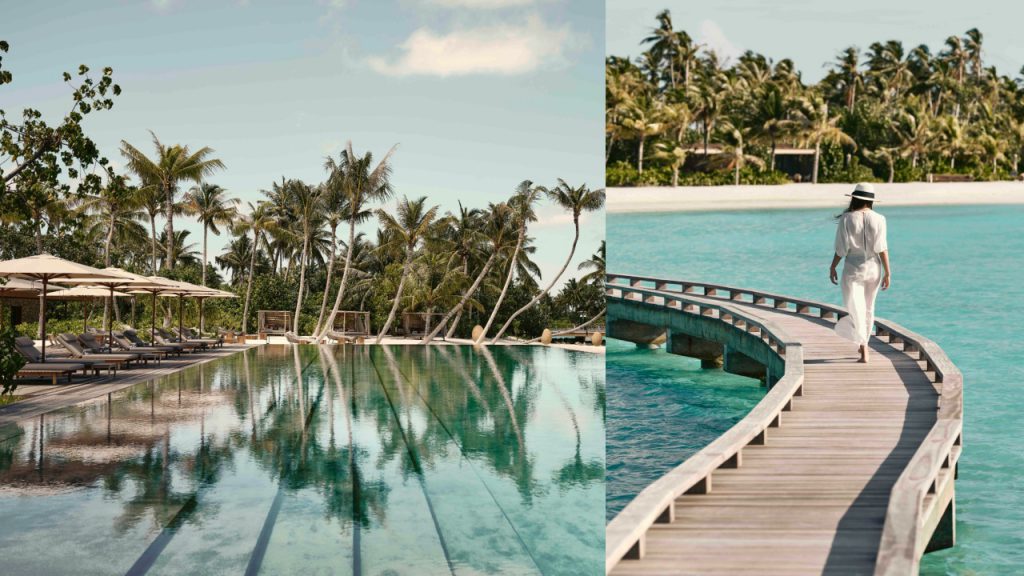 How Evan Kwee finds calm and his go-to music
For me, finding calm means exercise. I have to run or cycle. I've also been listening to a lot of 90s grunge. So this week it's Nirvana's MTV Unplugged in New York. I really like that period of alternative music – Nirvana, Pearl Jam and Stone Temple Pilots. And I've been a DJ since I was 18 years old, so if you go to some of the more active areas of Patina, you'll hear some pretty decent house music.
---