We here at Robb Report Malaysia are ready to hop into the auspicious Year of the Rabbit, especially if it means a memorable feast to usher in the Lunar New Year. Here are 11 of the best hotels and restaurants to cheer a delightful yee sang and reunite with friends and family.
The St Regis Kuala Lumpur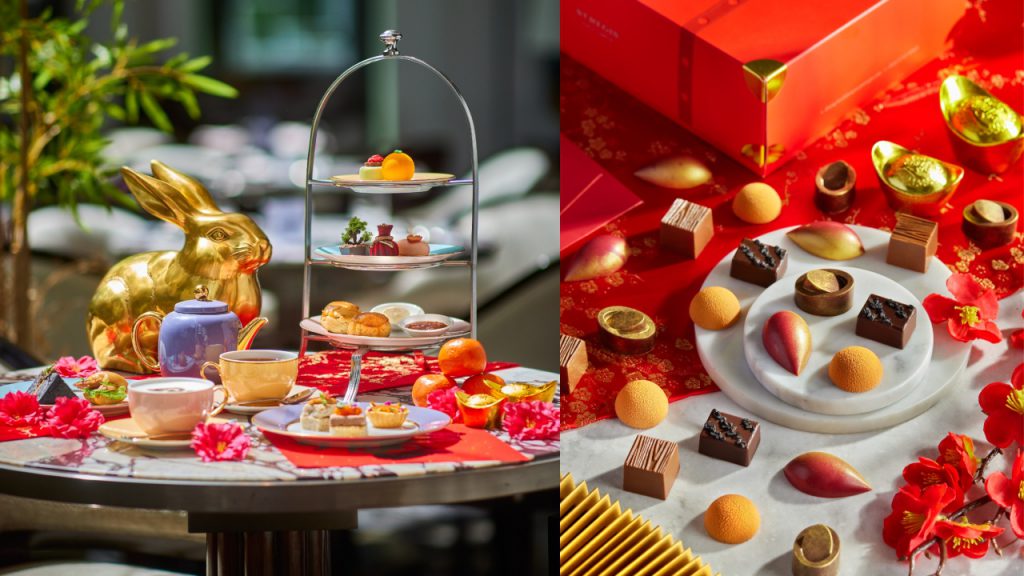 The St Regis returns with its Prosperity Yee Sang heritage recipe, including refreshing variations of abalone and crispy soft-shell crab, or prawn and salmon served with jellyfish (starting from RM188). Indulge in the hotel's signature Chinese New Year set menus with an outstanding selection including braised bird's nest soup and baked red snapper, alongside a yee sang of your choice (from RM448 per person). The St Regis' Chinese New Year Afternoon is also available, for those with a sweeter palate, at The Drawing Room's suave dining area, with a vibrant dessert selection of jade garden cake, jivara mandarin, Yuan Bao red packet and more alongside savoury canapes, scones and free-flowing wines and cocktails (for RM498 per person).
For bookings and more information, call or WhatsApp +6012 280 1303 or email [email protected].
---
W Kuala Lumpur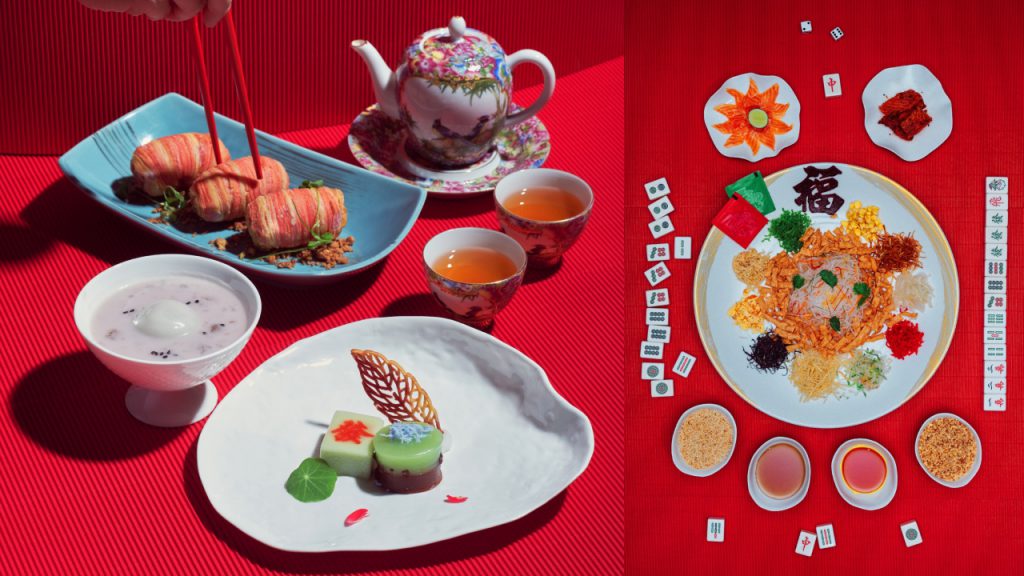 W Kuala Lumpur's avant-garde Cantonese restaurant YEN is tossing up a storm with bright and bold colours befitting the W brand, thanks to their extensive range of yee sang (starting at RM160), including one with premium caviar, gold flakes, truffle oil and abalone to bring in more fortune into the new year. Four Reunion set menus are also available this year, with all-time favourites including Poon Choi, braised Monk Jump Over The Wall soup, and wok-fried Alaskan scallops (starting at RM238). For brunch, yum cha and indulge in a specially curated feast of dim sum inclusive of premium bird's nest soup and steamed double layer nian gao (priced at RM168 per person).
For bookings and enquiries, contact or WhatsApp +6012 357 4788 or email: [email protected].
---
Nobu Kuala Lumpur
Nobu Kuala Lumpur is manifesting a sweet year ahead with five brand-new elegant Osusume desserts that encapsulate good fortune and prosperity. Expect flavour explosions of mandarin orange, green tea, caramel, chocolate, and more, in the form of a bright red firecracker or even a festive lantern (starting from RM45 a piece). The Lobster Prosperity Platter on Nobu KL's Lunar New Year menu is also a worthy mention, with a commanding lobster head placed at the centre of only the freshest ingredients to toss to an auspicious new year (priced at RM288).
For reservations and enquiries, call +603 2380 0028, WhatsApp +6019 289 5085 or email [email protected].
---
Li Yen at The Ritz-Carlton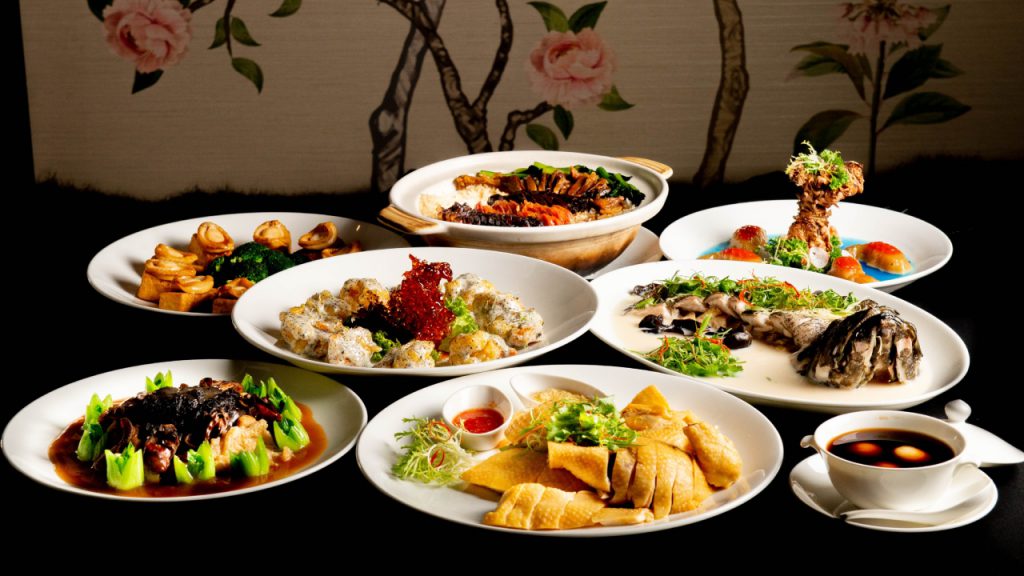 The Ritz-Carlton's Li Yen offers an intimate space for friends and family to gather and celebrate, along with seven stylish private dining rooms accommodating up to groups of 30. Tradition is the key theme this Lunar New Year, with Li Yen offering six specially curated set menus (starting at RM168 per person) featuring reunion delicacies such as the flavourful Hong Kong-style waxed meat clay pot rice and an auspicious Poon Choi. A seasonal selection of delicate dim sum and an array of yee sang options are also available.
For bookings and enquiries, WhatsApp +6018 646 8033 or email: [email protected].
---
Shanghai at JW Marriott Kuala Lumpur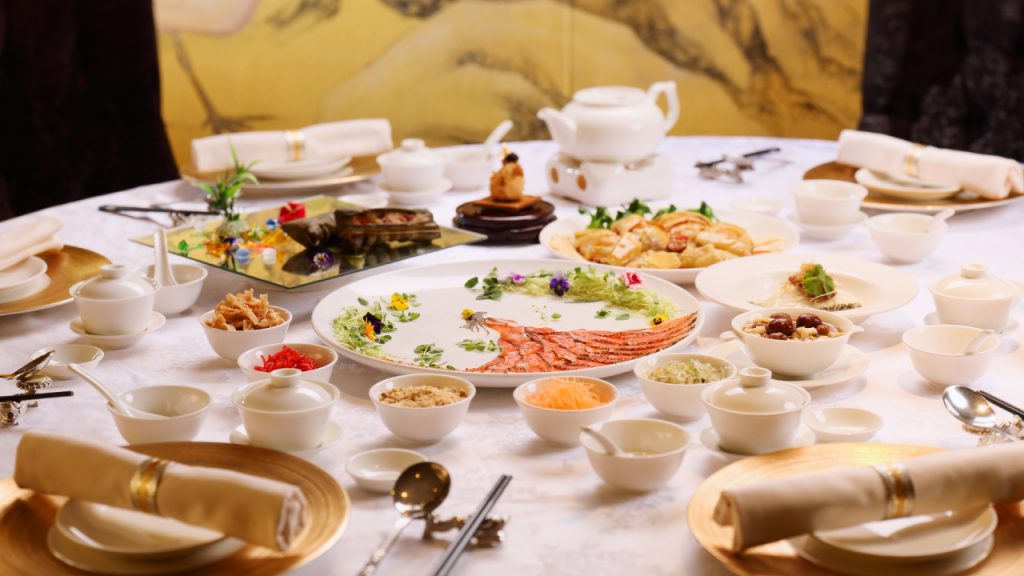 JW Marriott's Shanghainese Executive Chef Wong Wing Yeuk has curated three authentic Shanghainese menus incorporating specialities such as the double-boiled superior fish maw soup, braised Spanish pig's trotters served with sea moss, and sweetened cordyceps flowers with snow fungus (starting at RM350 per person). Shanghai's yee sang, fittingly titled The Art of Yee Sang, is accompanied by a variety of ingredients including fresh lobster, abalone and salmon, served with a luxurious secret homemade sauce that is bound to bring in good luck for the new year (priced from RM138).
For reservations and enquiries, WhatsApp +6018 591 8537 or email: [email protected].
---
One&Only Desaru Coast
Reconnect with loved ones this Lunar New Year by booking a relaxing weekend away at the lush tropics of One&Only Desaru Coast. Expect an exciting line-up of activities including a traditional calligraphy workshop, lion dance performances, and even a tang yuan making class for the kids – or simply relax by the beach away from the hustle and bustle. The main festivity: Ambara's Flavours of Spring Reunion Dinner, which boasts an abundant curation of festive dishes including Toro fish yee sang, braised monkey bags, and boiled fish maw soup (priced at RM380 per adult and RM 108 per child).
The Lunar New Year weekend experience is available from 21 to 22 January 2023. For bookings and enquiries call +607 878 3400 or email: [email protected].
---
Shangri-La Kuala Lumpur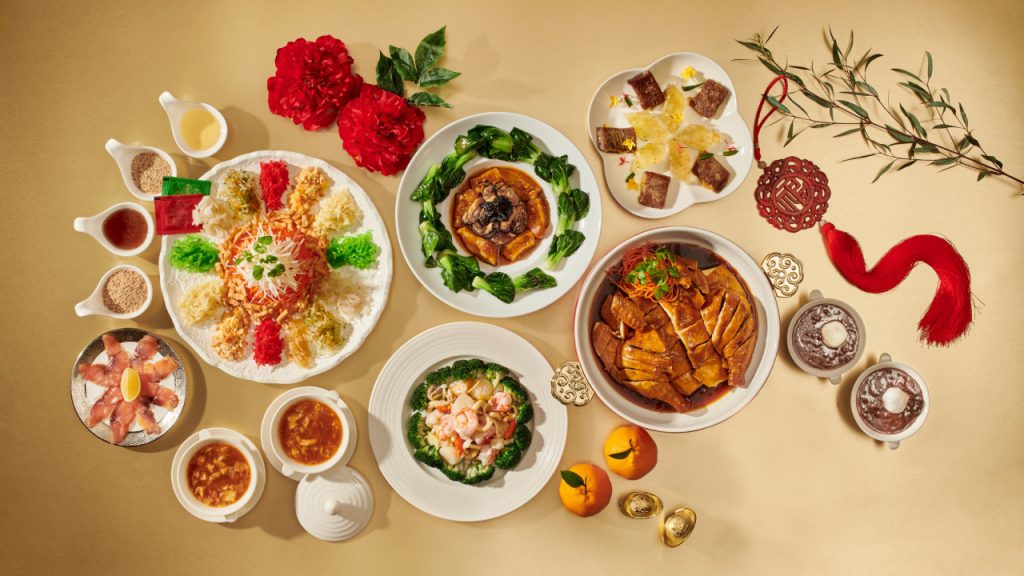 Shangri-La's festivities begin at Lemon Garden, with a sumptuous Lunar buffet spread featuring traditional Chinese dishes such as steamed grouper with ginger, stewed duck infused with a plethora of spices and classic braised mushrooms (priced at RM188 per person for lunch and RM208 per person for dinner). Yet, the grand dining hall of Shang Palace is where guests are spoiled for choice with six prosperity menus to choose from, ranging from eight to nine courses, along with five types of yee sang. An afternoon tea is also available, offering a variety of chocolate pralines, decadent cakes and gastrique sandwiches served with tea or a glass of Chandon Garden Spritz (priced starting from RM148 per person).
For more information and to make a booking, call +603 2074 3900, WhatsApp +6019 390 2257 or email [email protected].
---
Mangala Resort and Spa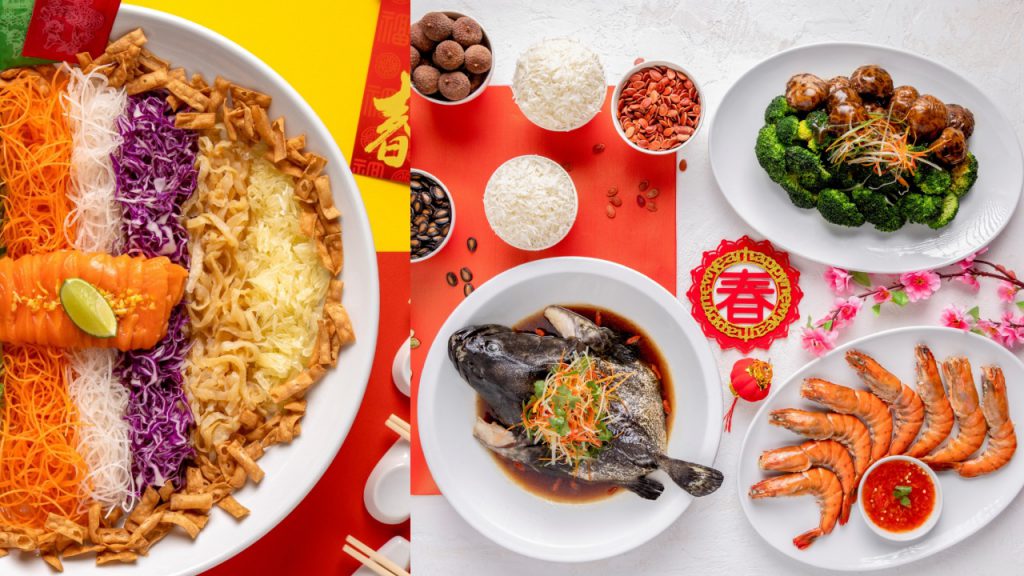 Mangala Resort and Spa remains a hidden gem among other travel destinations. The resort features an expansive landscape of verdant greenery and pristine lakes home to an extensive list of flora and fauna. Reconnect with nature and loved ones this Lunar New Year in one of their many luxurious villas, and dine at the resort's Lakeside Restaurant offering a festive five-course set menu to usher in the new year. Toss to good fortune and savour an array of hearty favourites including an orange honey-glazed cod, and vegetables bathed in abalone sauce and tobiko caviar X.O. (starting at RM388).
For more information, call +609 505 7788, WhatsApp +6013 242 6788 or email [email protected].
---
Grand Hyatt Kuala Lumpur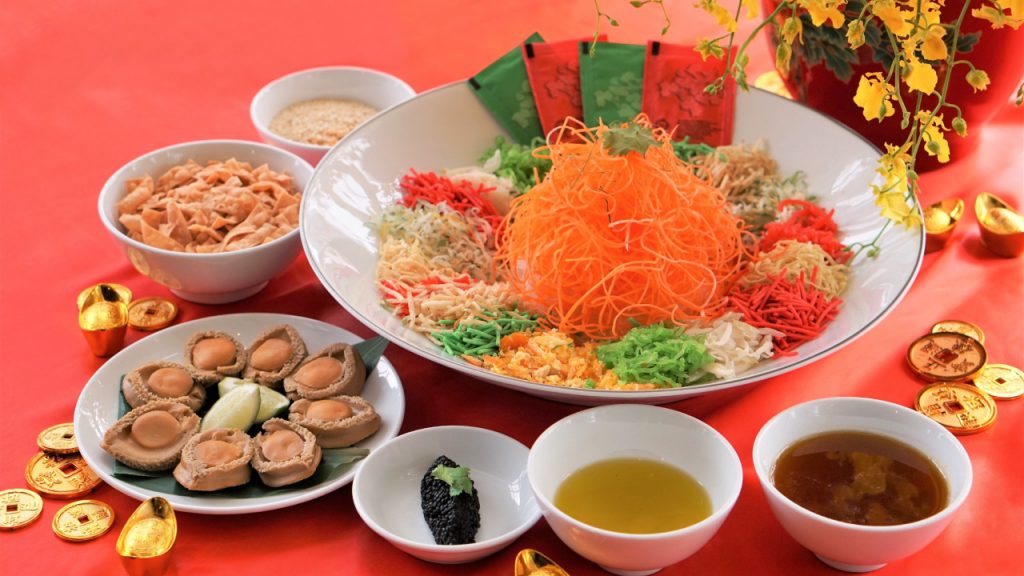 Celebrate this Lunar New Year with a fantastic 360-degree view of the Kuala Lumpur skyline at Grand Hyatt's signature restaurant, THIRTY8. Enjoy classics such as the slow-cooked lotus leaf chicken served with tiger prawns, a nourishing double-boiled chicken soup with ginseng and fish maw, as well as sweet glutinous dumplings filled with black sesame and peanut cream (with set menus starting from RM988 nett). Other highlights include their list of flavourful prosperity dishes, such as a luxurious abalone 10-head yee sang served alongside Avruga caviar (priced at RM288).
For reservations and enquiries, call +603 2203 9188 or email: [email protected].
---
The RuMa Hotel and Residences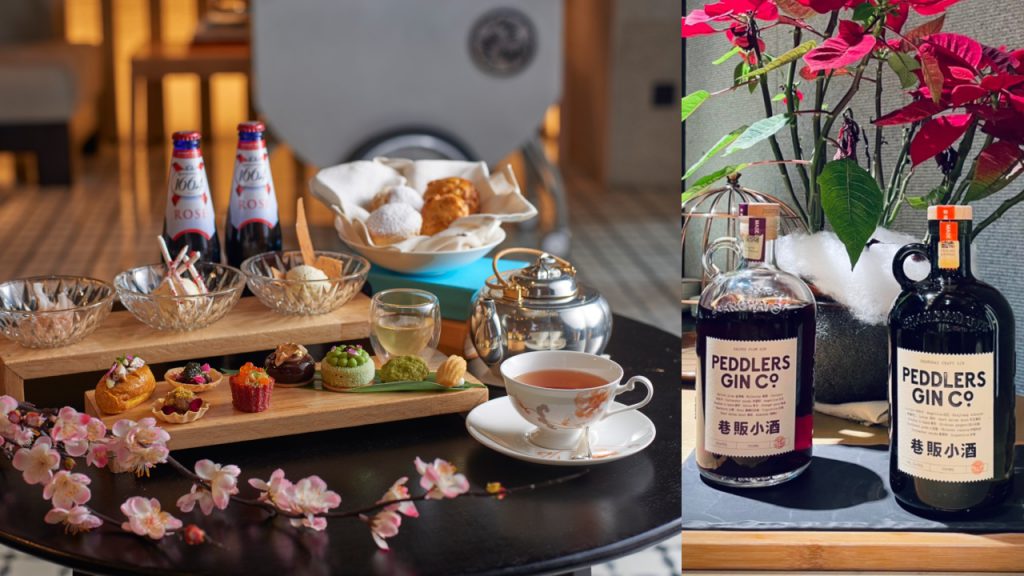 The RuMa has taken an unconventional route this Lunar New Year, shining the spotlight on The LIBRARI's Spring Afternoon Tea (priced at RM158 per person). Served tapas style, each dish is artfully paired with both savoury and sweet ice-cream flavours devised by their in-house ice-cream master, which results in creative flavour combinations. Truffle paired with Bearnaise ice cream, and rhubarb and mascarpone ice cream are just a few of the surprising treats you can expect along with a complimentary bottle of Kronenbourg 1664 ROSÉ beer. Another notable mention is the Shanghainese Peddlers Gin, from Seven bar, which pays homage to China's rich culinary history with three varieties crafted with spices such as Sichuan pepper infusions, Guangdong liquorice, and Xinjiang almonds, to name a few.
For bookings and enquiries, call +603 2778 0751 or email: [email protected]
---
Pavilion Hotel Kuala Lumpur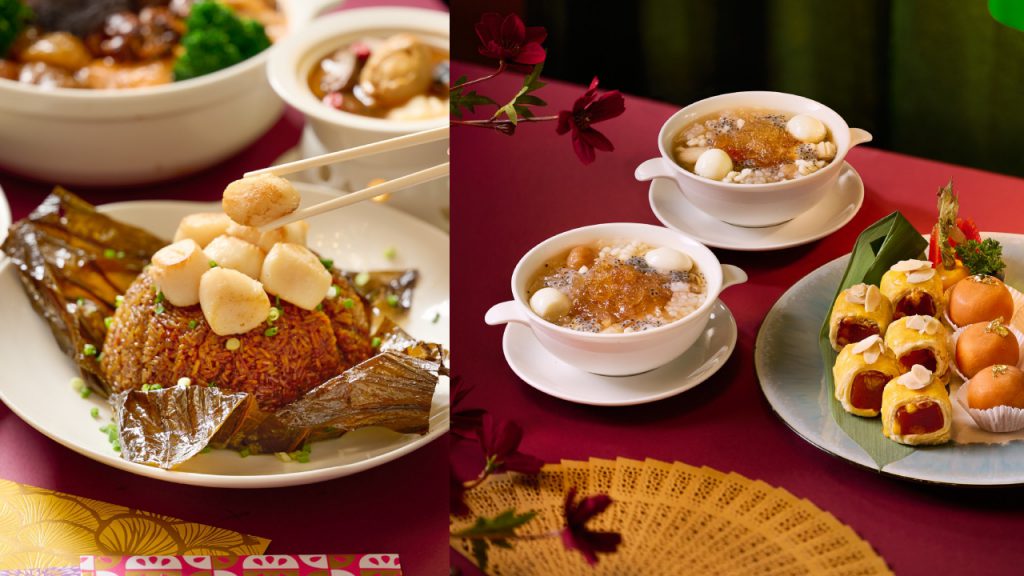 Inspired by the timeless gardens of Imperial China, Pavilion's signature Cantonese restaurant, Jade Pavilion, has curated two decadent set menus that are certain to bring you good fortune in the new year. Triple-boiled black chicken broth, slow oven-baked king tiger prawns, and roasted duck served with sweet sesame-hoisin sauce are just a few of the dishes on offer. The eight-course menu, fittingly titled The Fortune Set, is priced at RM328 per person, and the Prosperity Set Menu boasting nine courses starts at RM268 per person.
For reservations and enquiries, call +603 2117 2888 or email: [email protected]