"Every time I open a restaurant, I sit inside it 24 hours before the opening with nobody around, and visualise whether we've got it right," says Gordon Ramsay. "Is the lighting spot-on? What are the first noises being whispered or the looks on guests' faces? How do women feel in this lighting?" Harsh lighting, he goes on to explain, butchers any possibility of a satisfactory dining experience. "It's unnerving – it removes any intimacy. You can't confide in anything when the lights are too bright, because no one wants to talk."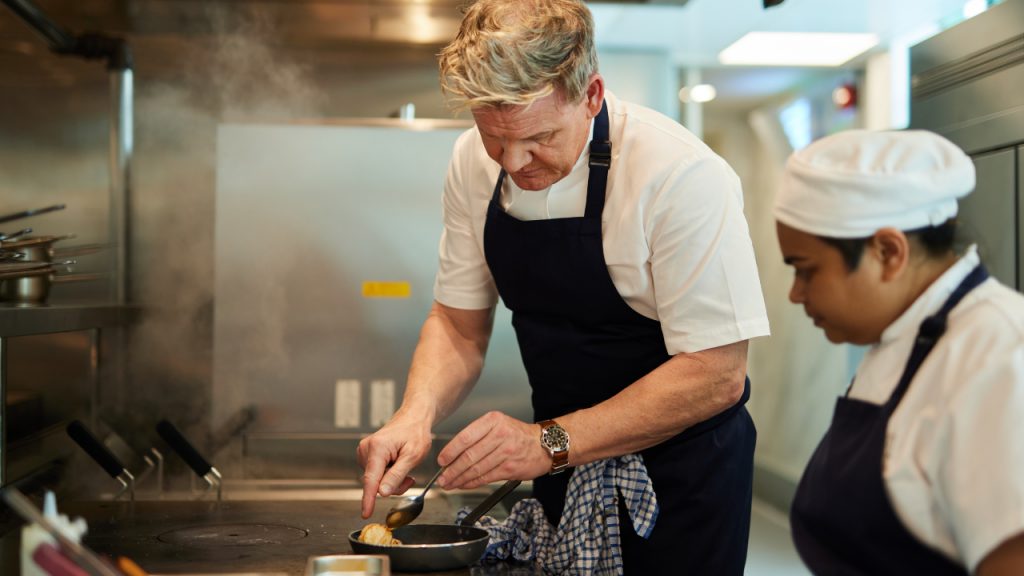 Needless to say, the light falls just right in Gordon Ramsay Bar & Grill at Sunway Resort Hotel, where the world's most famous chef is in the midst of making a guest appearance – his first visit since the restaurant's official opening in June 2022. "Whenever we design and conceptualise a restaurant, it comes into itself – and this is beautifully done," he smiles, glancing at the polished walnut flooring and gleaming brass finishes.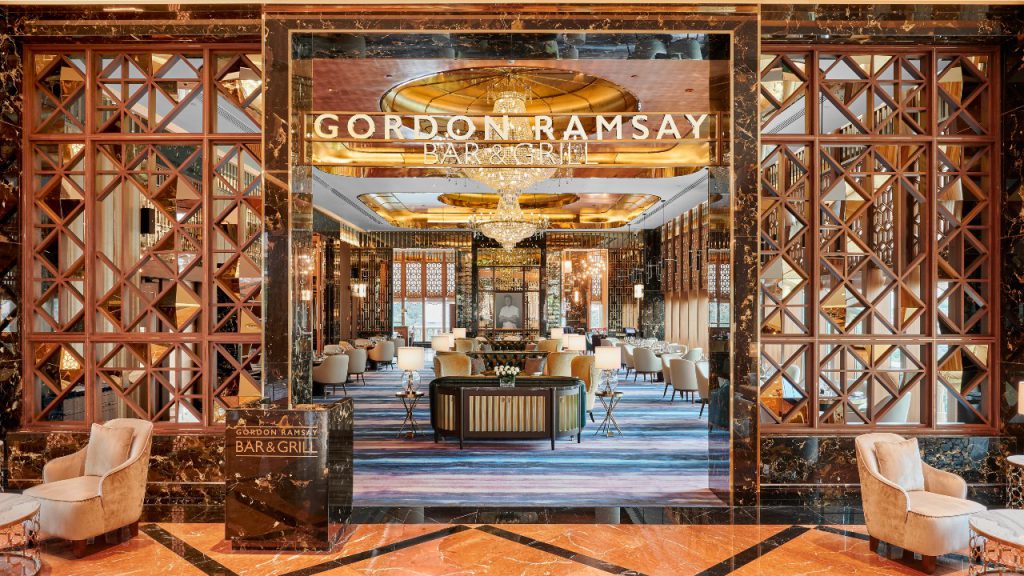 There seems to be no end to the number of Malaysian and international diners elbowing their way through the doors to try his classic Beef Wellington, but Ramsay already has his sights set on the horizon. From his perspective, there's always a step further to go. "I'd love the restaurant to evolve into something quintessentially unique," he muses. "A place where guests can step inside and grasp through hours of nostalgia, coupled with the most amazing food, elegant service, and a sumptuous, ornate dining room they can sink into."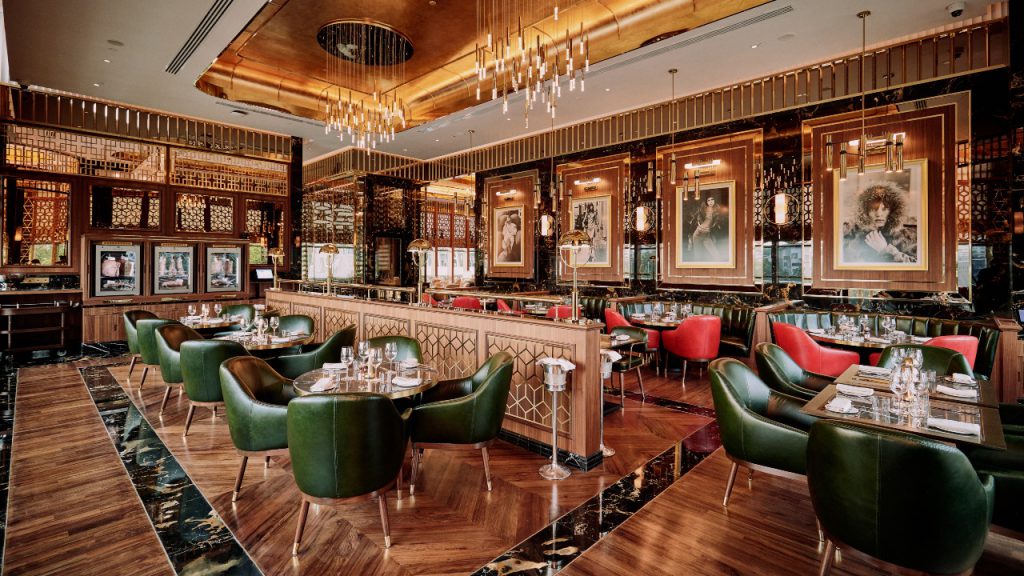 What's the spiciest thing you've ever eaten?
I once went to a local Singaporean market at half past two in the morning and sat with an 88-year-old lady chef, who apparently made the best chilli crab there. Because it was me, she thought she'd up the chilli. Well, my God, I was sweating. It was so delicious and I didn't want to disappoint her, so I tried to stay composed – but my eyeballs were on fire.
What's the best dish to seduce someone with?
Everyone goes down the traditional oysters and caviar route, but fine capellini has a certain intimacy – just with the turning and twisting of the fork – plus a seductive creamy sauce and a little bit of fire from chilli. Then a beautiful shared dessert: the most amazing hot chocolate fondant with milk ice cream. I always say desserts need to be 'one spoon and done', because you need to leave some excitement.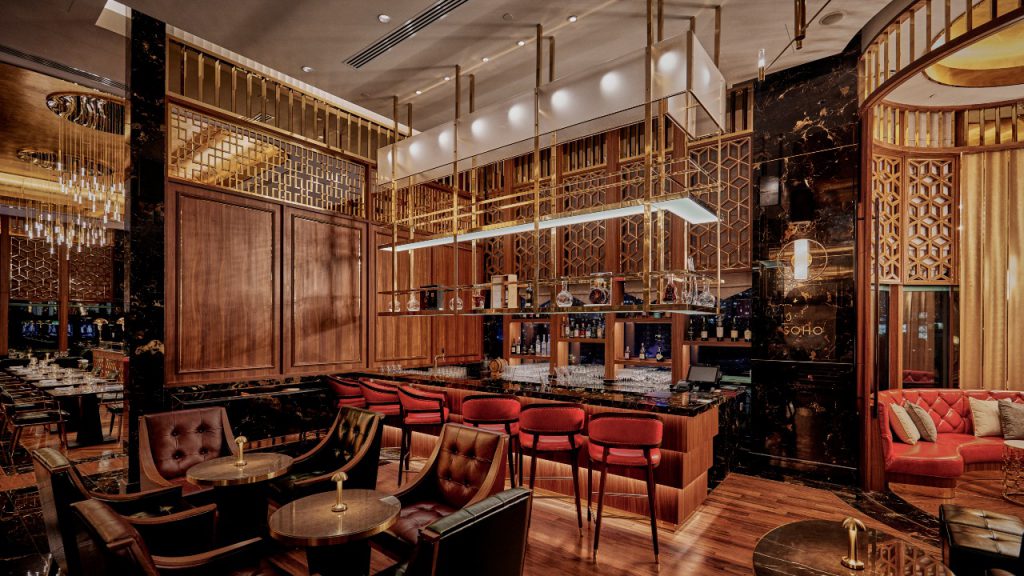 You love your marathons and triathlons. What gets you through them?
That's mental strength – being used to dusting yourself down and staying focused. It's down to spending many nights in a kitchen where you're backed-up and it's fully booked, but you've got to get through the night. That last push is as important as the first push, and I prepare myself for it.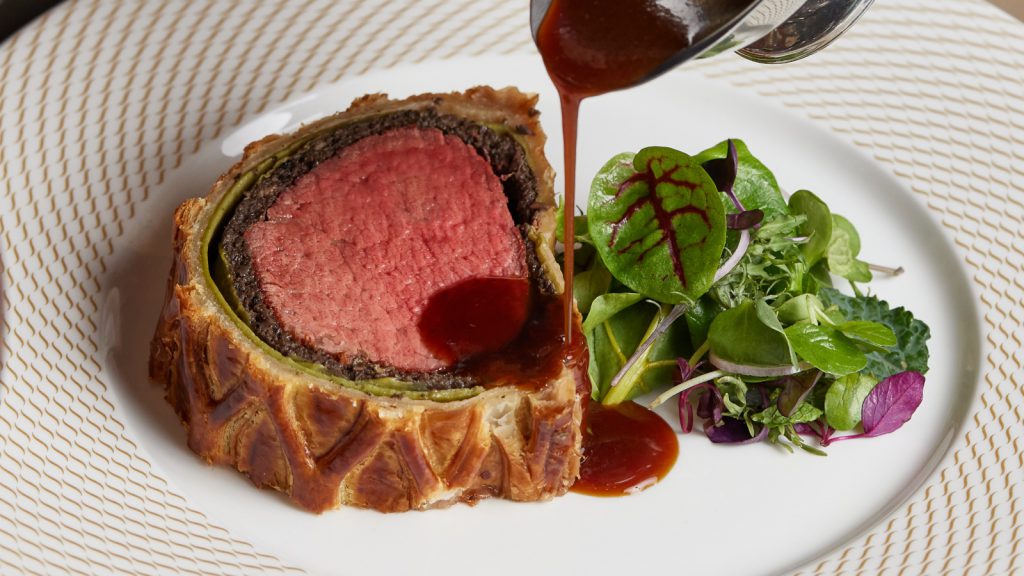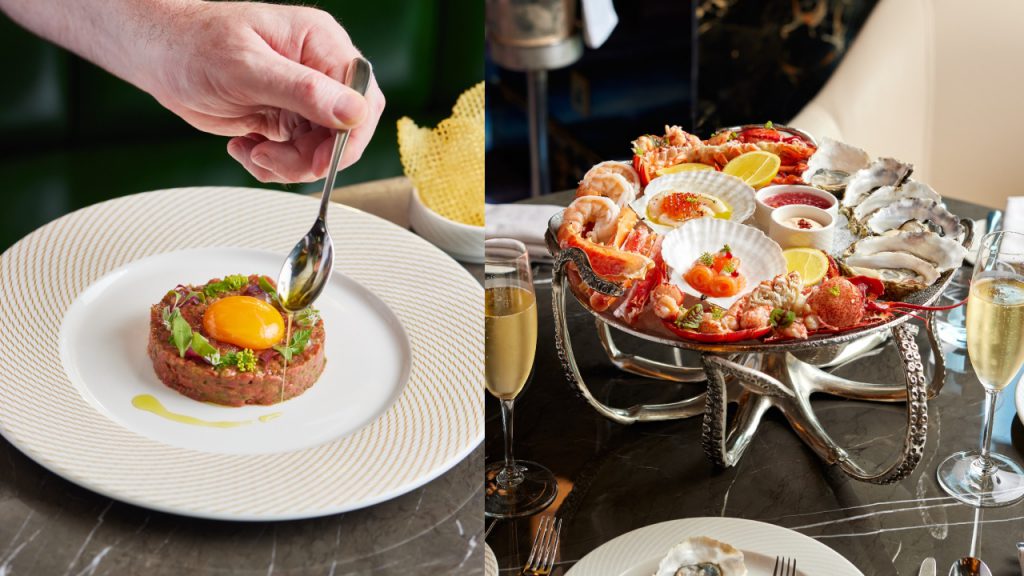 Tell us about your watch
I have a weakness for collecting watches, and I've promised my sons Jack and Oscar that they'll save mine for their children. This is a 1966 Rolex Submariner – it's a beautiful timepiece that's steeped in history and remains very cool. I can swim, dive, cook, rappel down a waterfall or climb out of a helicopter with it on my wrist, and still wear it out to dinner. It's quite moving that it was put together in the '60s, but remains as exciting to wear 50 years later.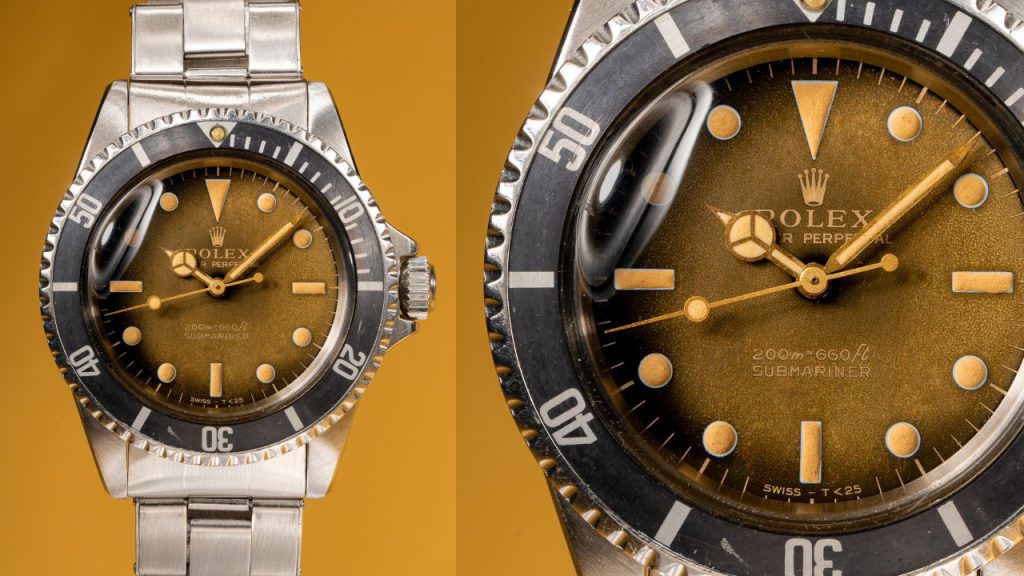 Who's your favourite Bond?
A couple of months ago, I was kicking a ball around on a beach in Malibu with Oscar and my wife Tana, and this guy started walking towards us with a tray. I thought, 'Where's this coming from?' As he got closer, I could see him smiling and I thought I recognised him. The tray was loaded with English Breakfast tea, fine bone china, a silver tea strainer, sandwiches, and little lemon tarts. It was Pierce Brosnan, who had spotted us from his beach house and decided to bring us afternoon tea. Then we walked back to his house with the tray, and had another cup of tea while we sat in his garden and talked. It was one of those amazing moments, and now I have to say he's our all-time favourite 007.
What does success look like to you?
I've never been turned on by money, even though a lot of people think that's what drives me. Everything that's been shown to me – learning how to cook like the French from Guy Savoy; the robust recipes of Joël Robuchon; and the finesse of Marco Pierre White – I've given back to my team in abundance. Success, for me, is legacy and succession – teaching individuals to be as good as you, and giving them the confidence to be better than you.
---