Even in the early decades of Tiffany & Co. (shortly after Charles Lewis Tiffany founded the company in 1837), functioning padlocks were already offered to customers in the 1870s, designed with the intention of concealing private information within books or securing dog collars. Ten years later, the first line of jewellery incorporating a padlock appeared in an 1881 Blue Book sales catalogue, consisting of gold bracelets fitted with padlock clasps. This was another milestone for the first direct-mail catalogue that was responsible for bringing fine jewellery to American doorsteps.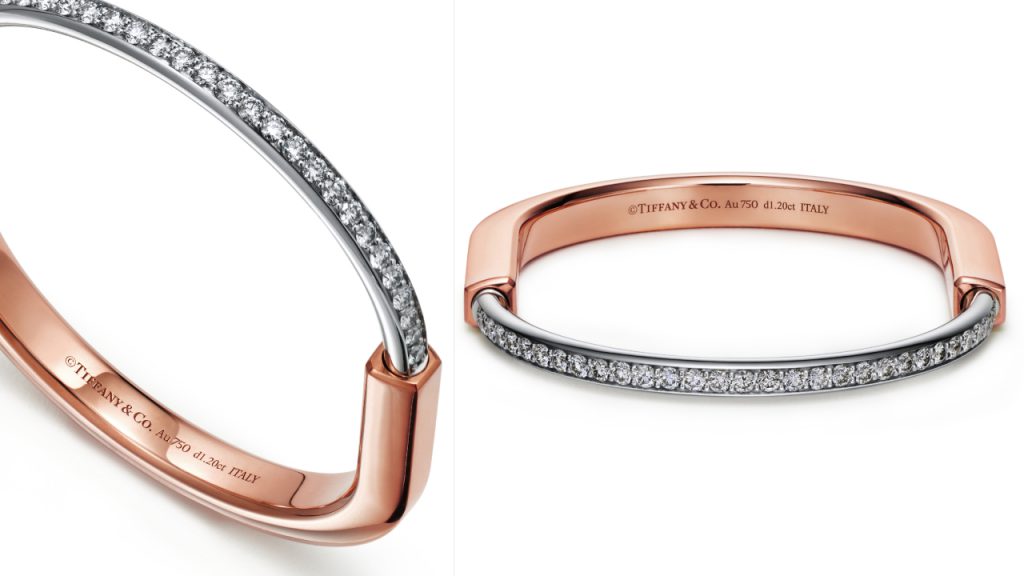 The presence of a padlock brooch in the 1883 Blue Book is also recorded in the Tiffany Archives, but it wasn't until more than a century later that the motif took full possession of the spotlight. The reintroduction of padlocks with jewellery came in the form of the Heart and Key pendant, which made its debut in 1990 – a silver heart-shaped padlock featuring a gold keyhole and an accompanying gold key. So resonant was this design that from that point on, the padlock maintained a solid presence at Tiffany & Co.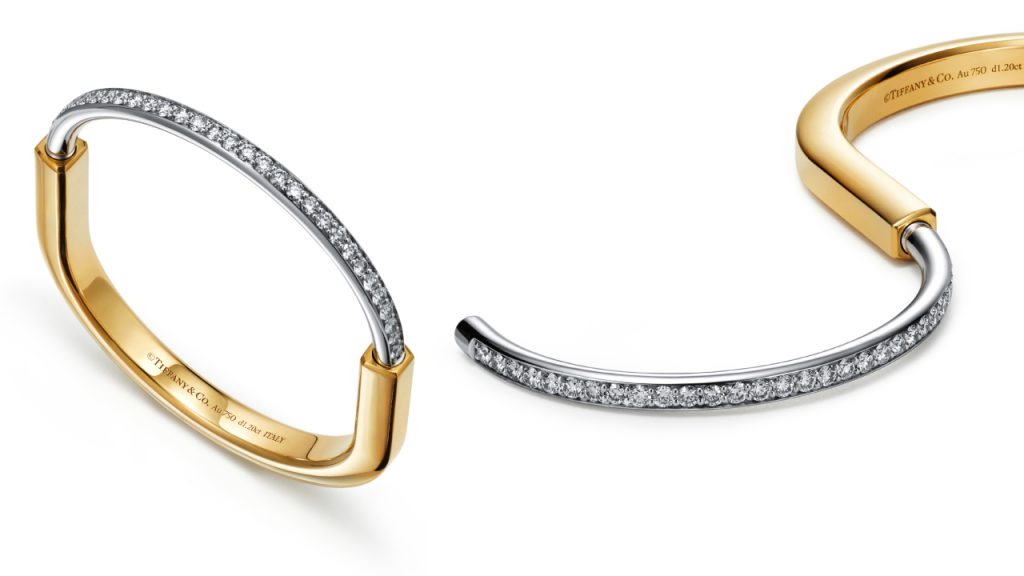 Over the past two decades, the progression and evolution of the Tiffany padlock can be traced through various collections with lock-inspired shapes – most noticeably in the Return to Tiffany collection's Love Lock necklaces and bracelets, furnished with the company's distinctive inscription. Meanwhile, the Tiffany HardWear wrap necklaces and bracelets boast an eye-catching miniature padlock that dangles from one of their signature gauge links as a visually arresting, assertive contemporary take.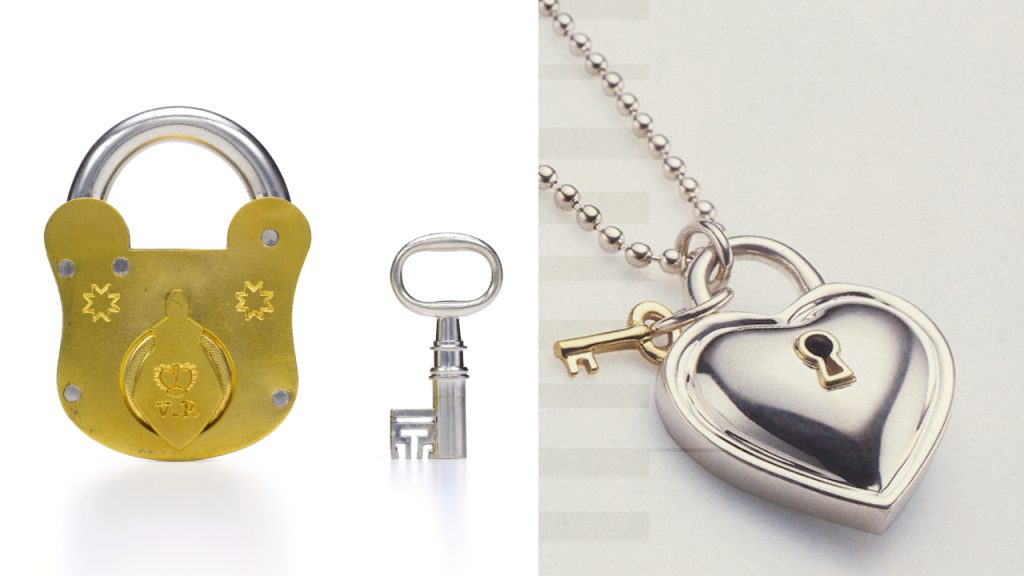 With the richness of Tiffany & Co.'s archival history in mind – not to mention a wealth of design traditions and powerful symbolism – the recent arrival of the new Tiffany Lock collection in Malaysia feels all the more significant. Rather fittingly for the start of a new year, January 2023 sees the debut of something radical and audacious: four all-gender bracelets that unite form and function, featuring an ingenious swivelling mechanism that pays tribute to the functionality of the original Tiffany padlock.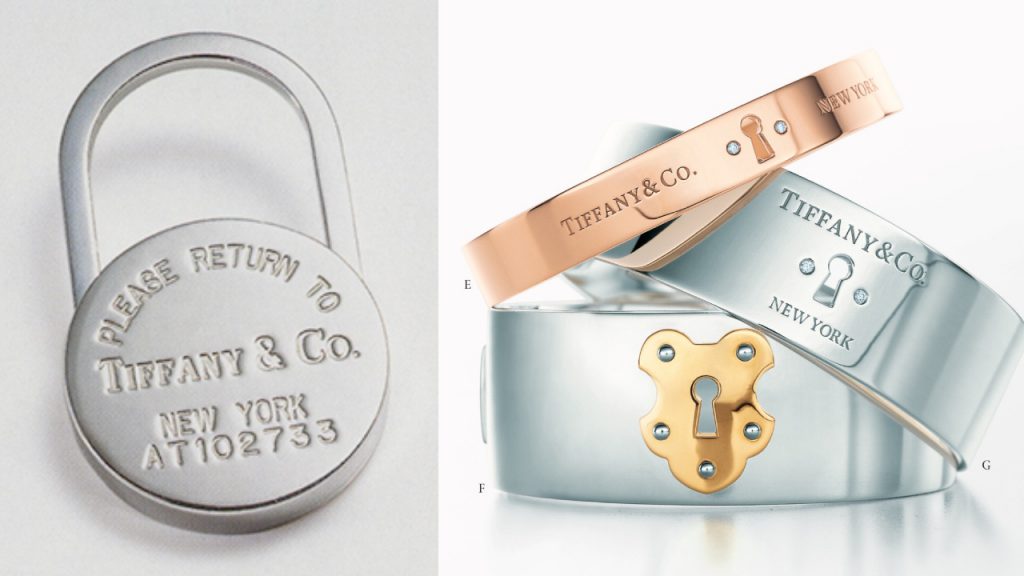 "Tiffany Lock is an elegant interpretation of an archival functional design," Alexandre Arnault, executive vice president of product and communications at Tiffany & Co., says of the collection, which offers bracelets in 18-carat yellow, rose and white gold, with the option of diamond detailing. "Defined by modern, clean lines and a breakthrough clasp mechanism, Tiffany Lock represents an exciting new pillar to our diamond and gold jewellery offerings. We are thrilled to unveil our latest icon."
For all their boldness, the bangle-style bracelets remain incredibly comfortable, framing the curves of the wearer's wrist with an almost ergonomic efficiency, while still projecting themselves as fierce statement pieces. The Tiffany Lock bracelets have already been spotted on the arms of Tiffany & Co.'s global house ambassador Hailey Bieber and her husband Justin Bieber, and photographed on model Imaan Hammam and professional skateboarder Tyshawn Jones for the collection's brand campaign.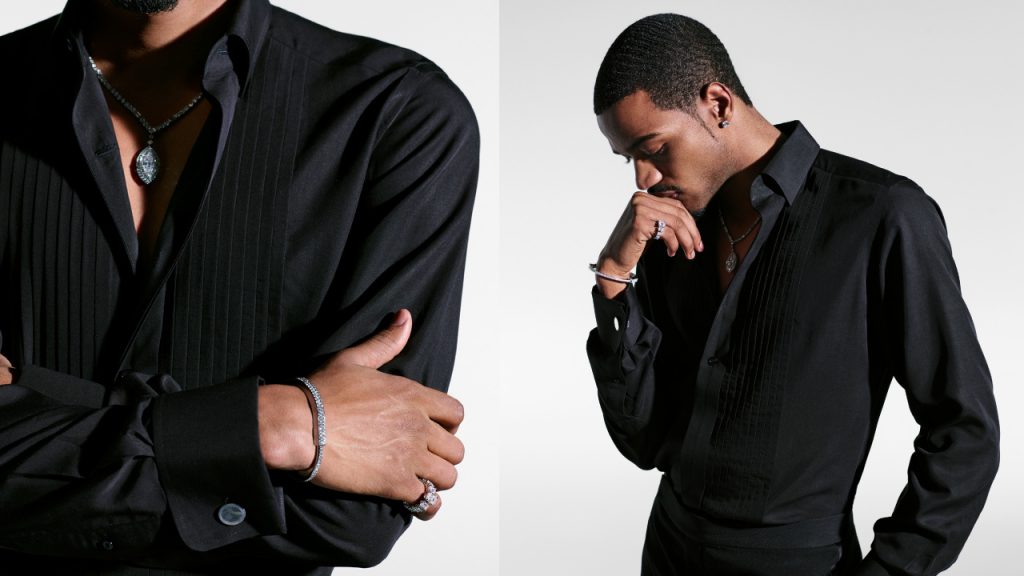 The idea of limitless possibilities stands as a driving force within the new collection – not only with regard to the conceptual elements that inform the Tiffany Lock bracelets and the values they represent, but also down to the very movement of the clasp. Take, for instance, the myriad options available to a client selecting their first – or perhaps second or third, if they're keen on stacking their jewellery – Tiffany Lock bracelet. Looking beyond the simplest all-metal bangle, they might choose a mixed-metal combination of yellow or rose gold plus a white gold loop decorated with half-pave diamonds, or explore a row of hand-set diamond accents with a total carat weight of 0.31.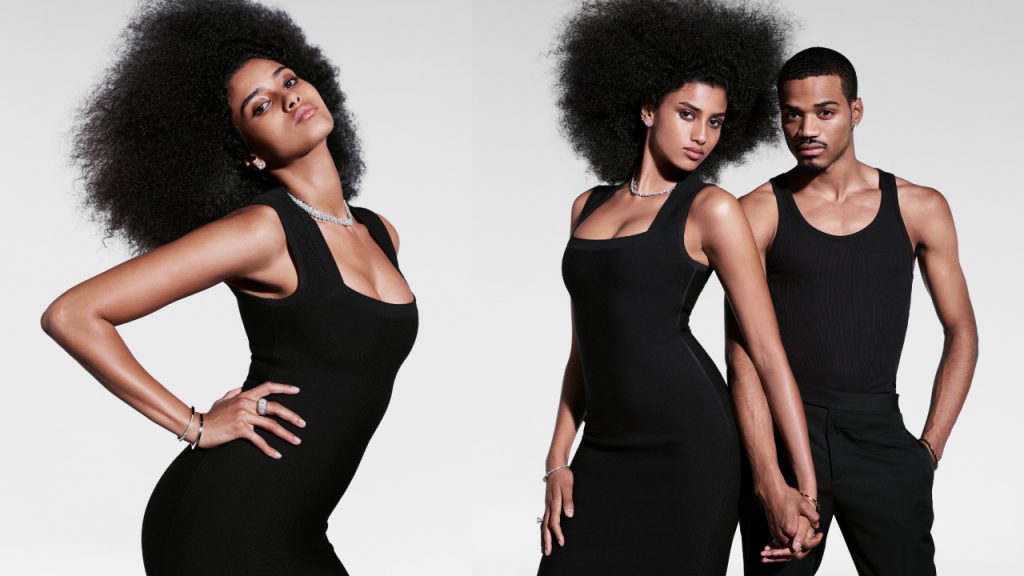 In its most elaborate form, the Tiffany Lock bangle in yellow, rose and white gold comes fully set with 4.99 carats of round brilliant diamonds, all expertly cut with 57 to 58 facets in order to maximise the intensity of their sparkle. Ever-aware that clients may wish to personalise their bracelets to impart an even greater sense of individuality to their new Tiffany Lock piece or commemorate a special occasion, Tiffany & Co.'s hand-engraving services can inscribe messages along the inner curve of the bracelet.
Much deserves to be said of the innovative clasp that graces each Tiffany Lock bracelet – a unique swivelling mechanism capable of turning a full 360 degrees, which Tiffany & Co. artisans worked on for more than a year to develop. Building on the jewellery brand's legacy of groundbreaking design, the bracelet can and should only be opened and closed from a notch on one side of the bracelet, indicated by a small indent.
Upon being gently pulled outwards from either side of the notch, the bracelet swivels open to fit over the wrist. It is then closed when the notch is pulled once more to swivel the two ends together and released, just like a real padlock. Seamless, streamlined and an exercise in subtlety, it sets an impressive example of Tiffany & Co.'s ability to produce modern pieces of jewellery for contemporary, forward-thinking clients using the expert craftsmanship that is so integral to the company's heritage.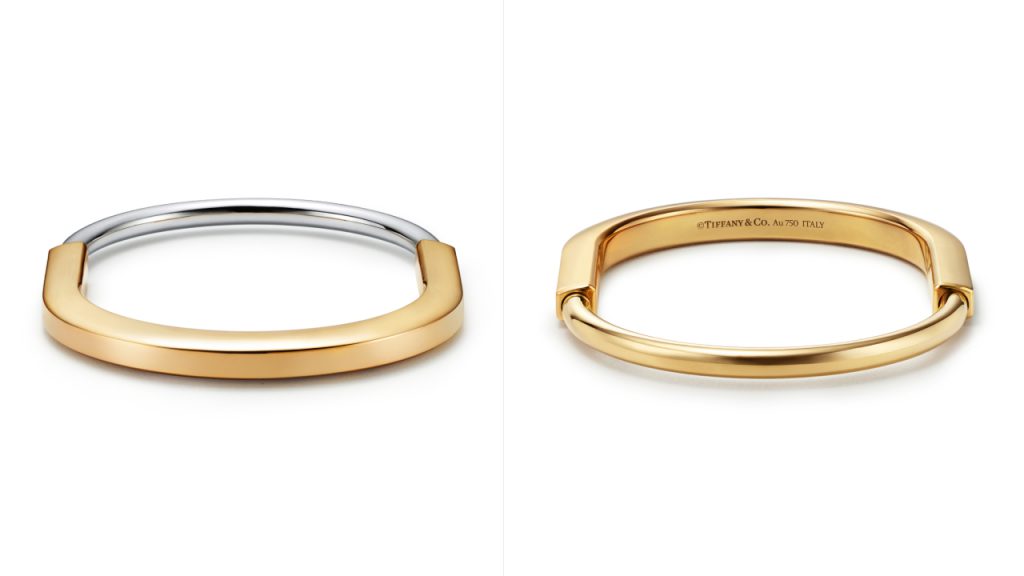 Above all, the ethos of the all-gender Tiffany Lock collection – 'No rules. All welcome' – is a spirited rejection of all and any conventions surrounding who can and cannot wear certain types of jewellery. Doing away with the rule book opens up a sense of boundlessness around the Tiffany Lock bracelets, transforming them into emblems of liberation, togetherness and inclusivity. Worn by an individual or in tandem with loved ones, these bangles are a visual affirmation of the personal bonds we have with others and the way those bonds complete us.
---