For those who frequent Penang, there is a certainty of Maple Palace restaurant being quickly mentioned among the restaurants to visit. Since its beginnings in 2009, Maple Palace has burnished its credentials as the place for modern Chinese – coalescing around a cuisine best described as 'Nanyang' i.e. overseas Chinese style. In its founder, CEO and also creative culinary force Tan Loy Sin, the origins of this multi-faceted menu lies in the broad influences that he and his kitchen team have garnered across their respective chef careers spent at home and abroad.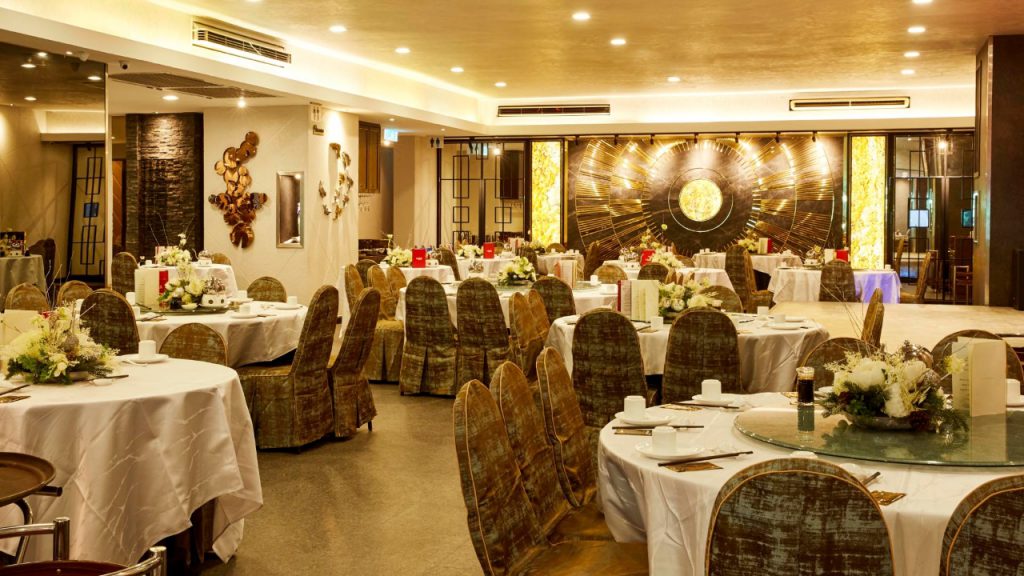 Using Cantonese cuisine as a base, Maple Palace has innovated its version of modern Chinese cuisine by infusing Hokkien, Chiuchow, Szechuan and Peranakan riffs, giving rise to all-time classics such as the steamed fish in superior soy sauce, Peking duck, Iberico char siew, Nanyang fish curry and the popular seafood steamboat where fresh prawns, fish maw and handmade squid balls are cooked in a hearty fish stock. "Being in Penang, we evolved to adapt to local taste buds," Tan points out, saying that the local penchant for thick curries is why the restaurant's Nanyang fish curry remains exceptionally popular 15 years later.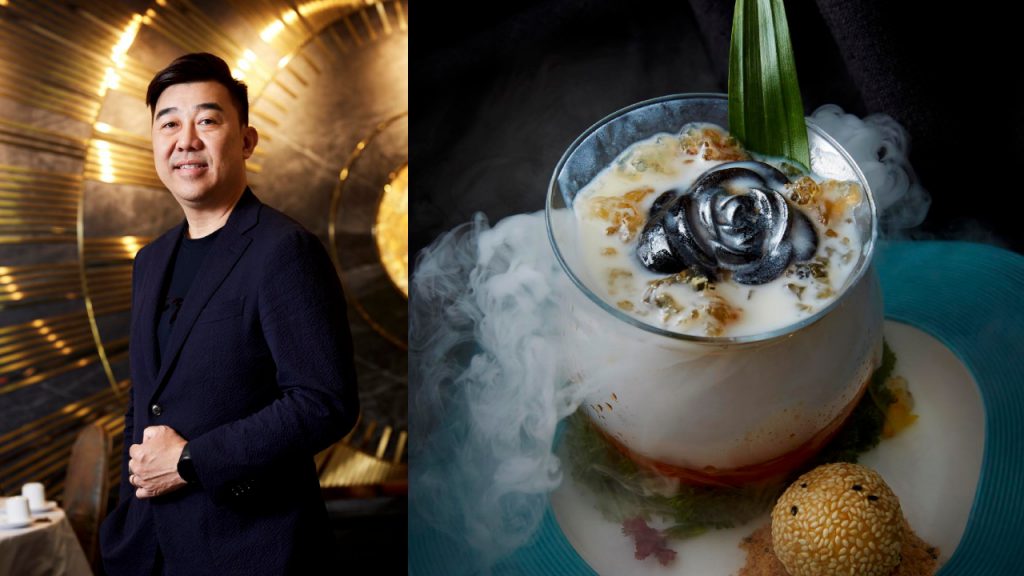 More recently, Maple Palace has introduced an elevated omakase-styled menu centred on seasonal ingredients and its patented ingredient-led seasoning that eschews MSG. "Here, we use chicken stock, prawn oil and lard to accentuate the flavours of our food," Tan says. The reason for this steadfast refusal in using MSG – an almost default option for Chinese cuisine – lies in Tan's own training with the Genting group, as they forbade the use of MSG during the 10 years when Tan was serving in the kitchens of Star Cruises.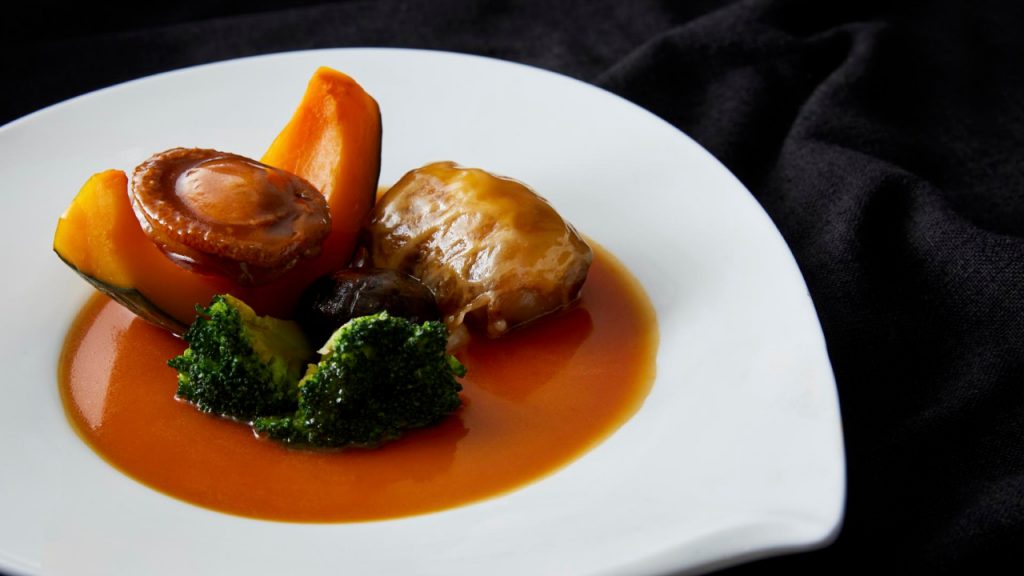 In the resulting omakase-styled menu, the parade of gastronomy kicks off with a trio combination platter where a drunken abalone is served with a side of quinoa salsa, while a toothsome Miyagi oyster is fried with salted egg yolk. There is also the BBQ Iberico Char Siew, a return to the authentic Cantonese roast style. Double-boiled soups, a mainstay of Chinese fare, feature Matsutake mushroom and fish maw, the latter providing a mellow umami background to the spicy aromas of the prized fungus.
To a certain extent, what has made Maple Palace a mainstay for its loyal patrons is its constant menu re-development. Tan estimates that within two years, the menu would have seen a 50 per cent overhaul in part due to his own unwavering need to introduce new and exciting dishes to the restaurant's repertoire. "We strive to keep the authenticity of taste, but we continue to borrow ideas from even Thai, Japanese and Italian cuisine to ensure that patrons have something new to enjoy," Tan says. "I put myself in the shoes of customers who would need to bring their friends and family back over and again, which is why diversity is also important."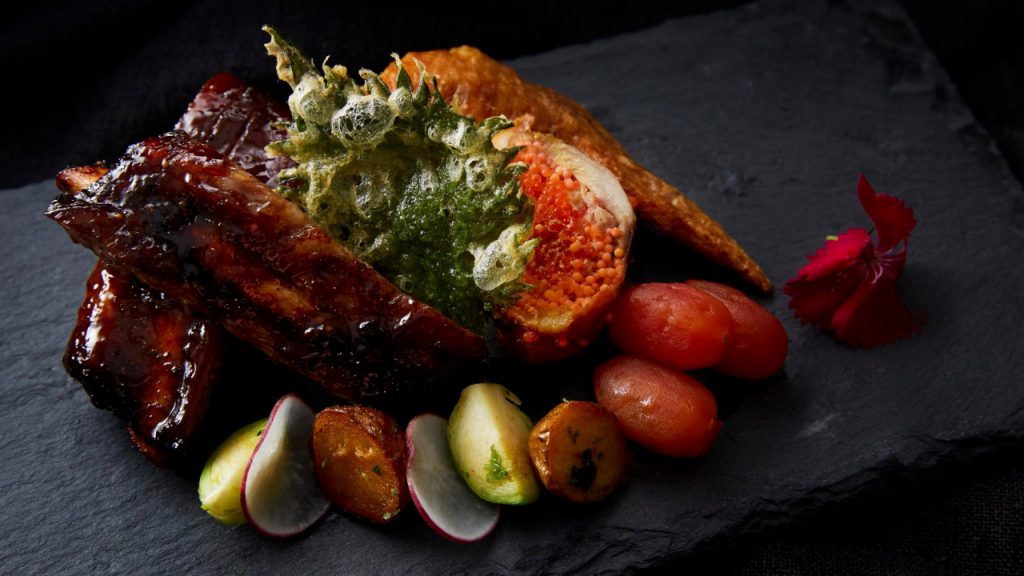 In the tasting menu that refreshes every two months, one also finds plenty of east-meets-west combinations such as that of the BBQ Spanish Iberico ribs and a crispy chicken wing stuffed with ebiko. Much of the menu becomes clear once you understand Tan's cooking journey – a humble one that began with him as a coffee house waiter at the age of 14, then working as a butcher in a hotel, before making some astute moves into the Shangri-La group of hotels, and eventually Star Cruises where he served in the kitchens for 10 years, observing an insane working schedule that started at 5am and ended at 11pm (he doubled his shifts in order to learn Chinese cuisine). That determination would pay off handsomely as he rose up the ranks, eventually serving Star Cruises' top passengers including one VIP who would live on board for 11 months, and would insist on having different dishes daily. "Ironically, this passenger was also a chef who owned restaurants in Canada – and he would teach me how to cook certain dishes," Tan remembers, adding, "everyone grows when they are thrown in difficult and adverse environments."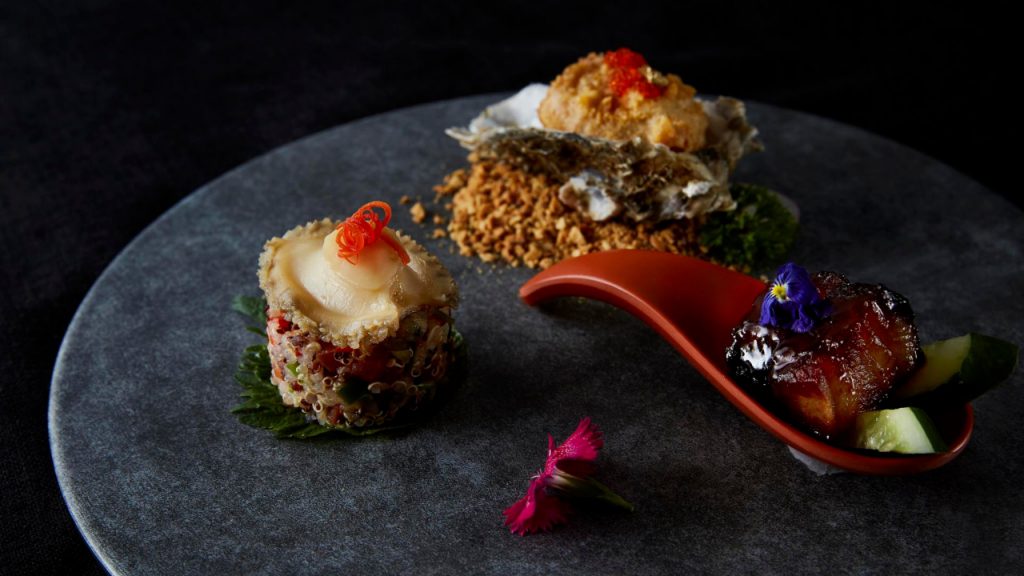 In the present-day tasting menu of Maple Palace, one is also able to find the wholesomely traditional braised abalone, with stuffed sea cucumber and served with pumpkin, a recall of the more traditional Cantonese fare. The tongue-tingling Szechuan style of peppers and pickled mustard then takes the stage with the Goby fish fillet in vermicelli, giving substance to the cacophony of sensations on the tongue. What is guaranteed is that for every dish, there is an extra level of finish, thanks to the strong kitchen team that Tan has built over time, with personnel dedicated to plating and even art drawing on dishes.
A great example lies in the dramatic dessert, a sweetened herbal jelly with peach resin in almond milk, served prettily with wisps of dry ice for maximum effect. "For us, the most important element is to see our customers return," Tan muses. "That is why I always tell my staff that they are not working for me, but for every single customer who walks through the entrance of our restaurant."
---
Photos: Law Soo Phye / soophye.com