In January 2023, YTL Hotels & Resorts launched its "Treasured Places Dining Series", an initiative to provide its guests with exceptional, one-of-a-kind gourmet dining experiences. Diners at Fisherman's Cove in Pangkor Laut Resort were treated to a taste of Saint-Tropez by guest chef Luca Binaschi from Muse Saint-Tropez.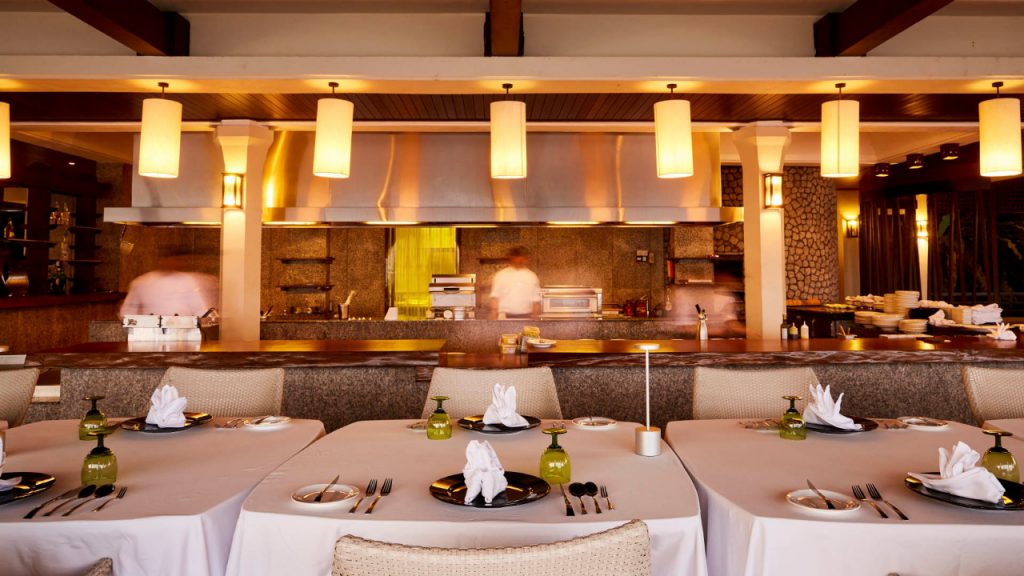 Italian chef Binaschi, 27, is a man who extols the style, elegance and sophistication of French cuisine. Having built impeccable credentials working in the iconic Michelin-starred restaurants of eminent chefs that included Pietro Volontè, Eric Canino, Pierre Gagnaire and Arnaud Faye, Binaschi's epicurean creations are defined by a creative multitude of flavours, textures and colours that are harmoniously balanced and elegantly presented.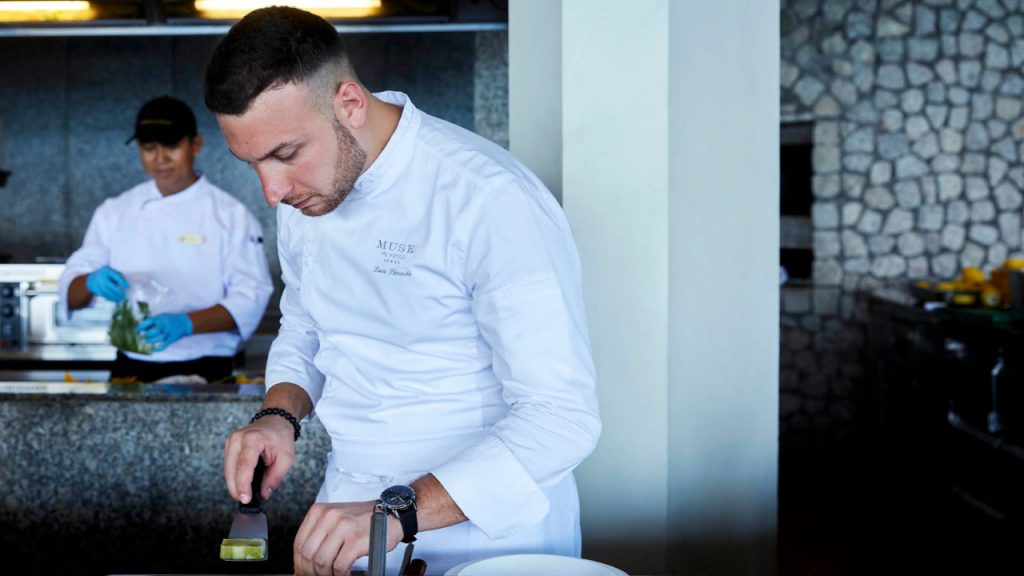 For "A Taste of Saint-Tropez", Binaschi curated a four-course menu, with an amuse bouche served at the start. The amuse bouche, a simple and light leek terrine, was a visually arresting work of art, evoking the patterns and colours of a seascape. The rectangular portion of well-cooked, neatly trimmed leeks from Cameron Highlands was set in the middle of the plate, surrounded by playful patterns of piquant horseradish vinaigrette.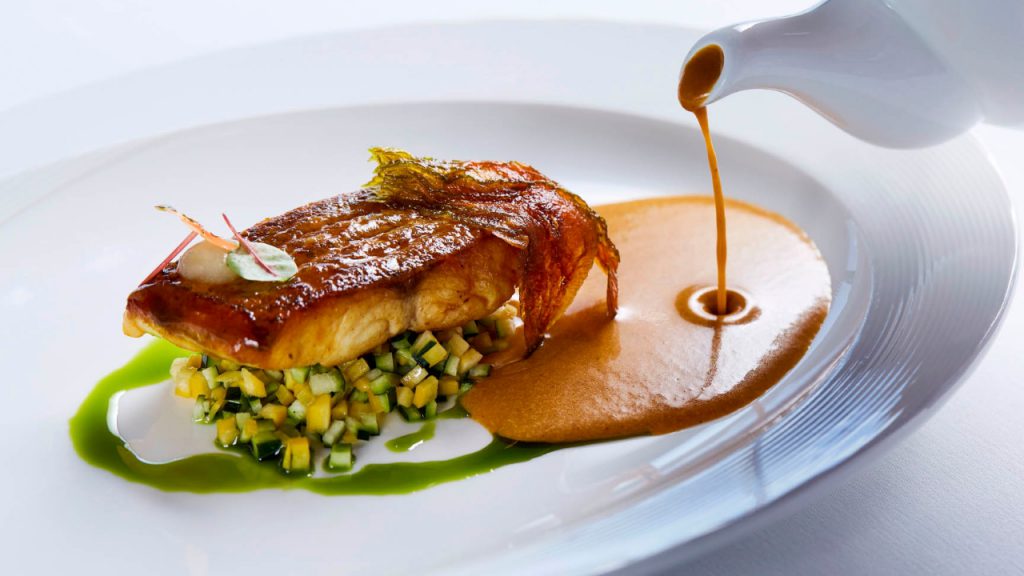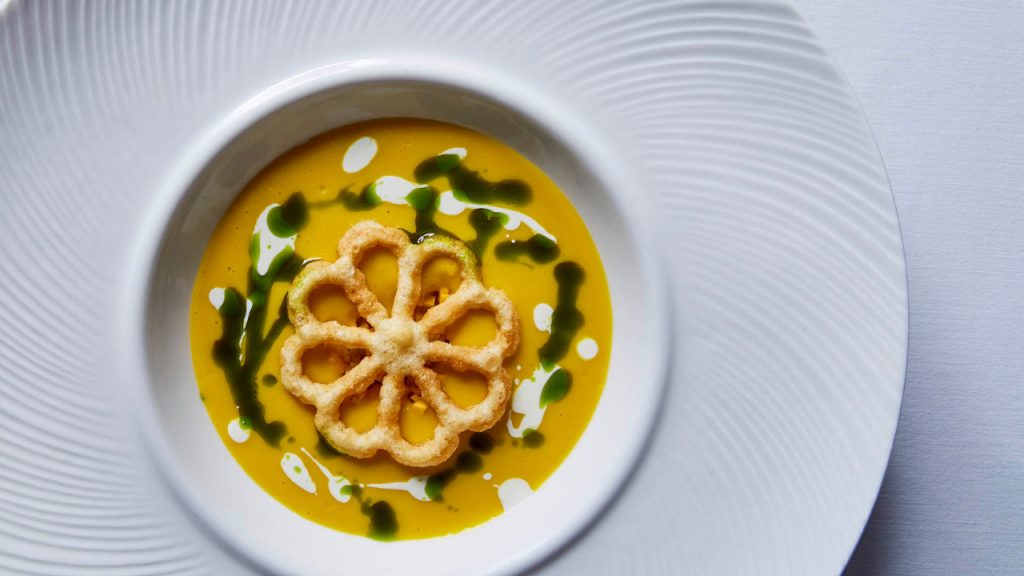 The sabayon of the starter was incredibly rich, thick and creamy, and was tempered by zesty lemon drops and generous dashes of paprika. Lightly seasoned and fired, the pieces of rock lobster from Sabah were succulent and firm, complemented by strips of bok choi. The butternut velouté that followed was intensely flavourful, buttery and velvety smooth, with hints of hazelnut and celery cress, topped with sprinkles of Sungai Manik-harvested puffed rice.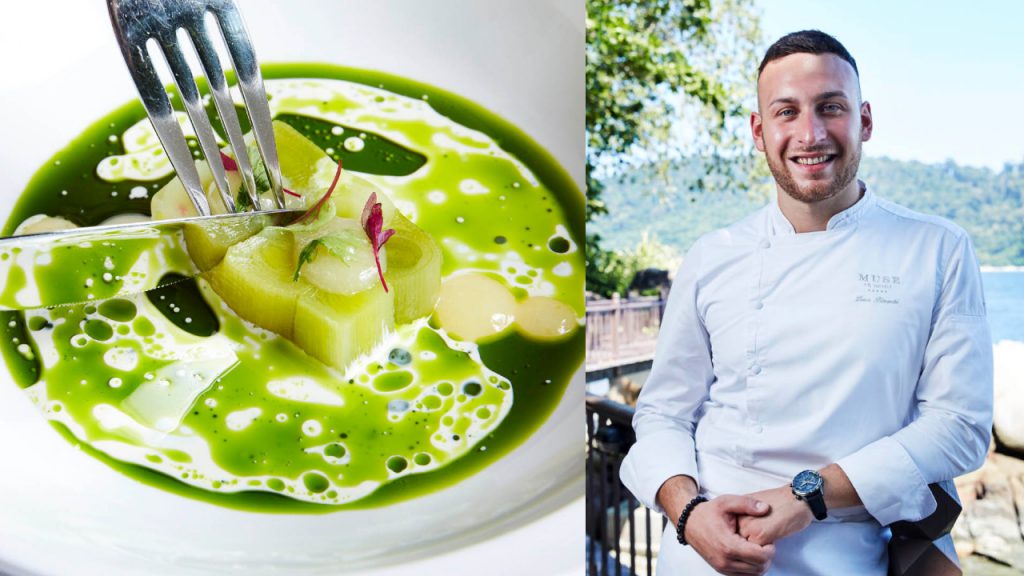 With each course served, a sense of anticipation and high expectation was steadily built for the main course – and it did not disappoint. The red snapper served with bouillabaisse was utterly delectable. The fish, caught from the Straits of Melaka that surround Pangkor Island, was fantastically fresh. Lightly cooked, the tender flesh was firm and moist. The sweetness of the caramelised fish skin was balanced by refreshing lemon drops and the peppery flavour of the rocket leaf, while the bed of finely-diced courgettes on which the fish lay provided a lovely textural contrast. The pièce de resistance was the bouillabaisse, which was personally poured by Binaschi at the table. It was truly exceptional – a deeply flavourful and fragrant broth, built on layers of aromatics that included the earthy, sweet floral saffron, liquorice-reminiscent fennel and subtle notes of zesty orange.
In a nod to his Italian roots, Binaschi offered the traditional Italian dessert of panna cotta to round off the meal. The mango panna cotta that was presented in elegant concentric circles set on a base of white chocolate was tangy, creamy, silky smooth and delicately firm. Slender blades of tarragon on the mango cubes surrounding the panna cotta added a fresh spring taste that countered the sweetness of the fruit.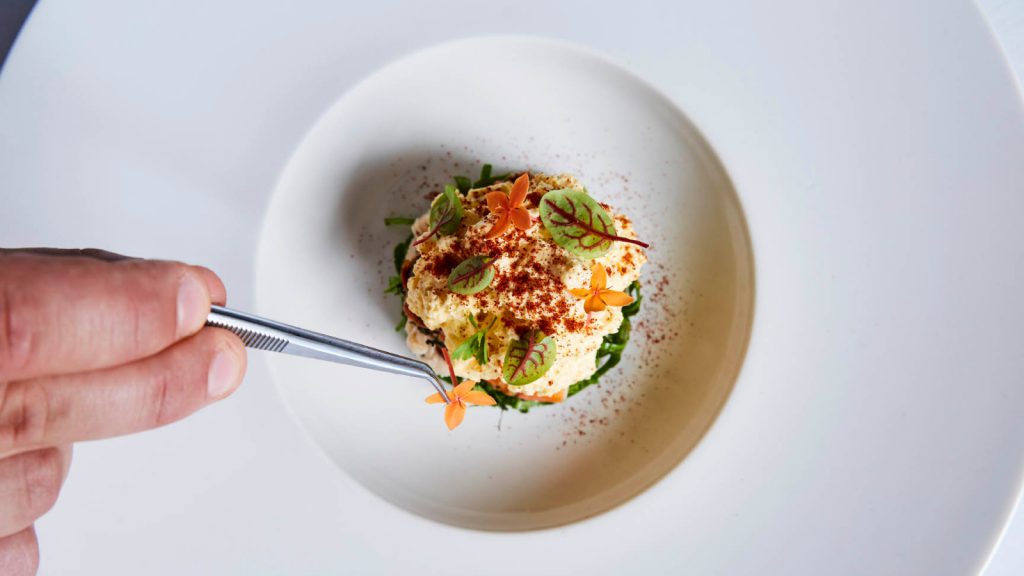 Binaschi's gastronomic offering was a testament to his consummate culinary skill and experience. It was a winning combination of the finest and freshest local produce, transformed through French culinary techniques to evoke the tastes, textures and colours of the French Riviera. The Taste of Saint-Tropez at Fisherman's Cove was truly a complete feast for the senses.
---
Photos: Law Soo Phye / soophye.com