For those whose love language leans more towards gift-giving, we've curated the perfect guide for the best, most memorable Valentine's gifts this year.
Diptyque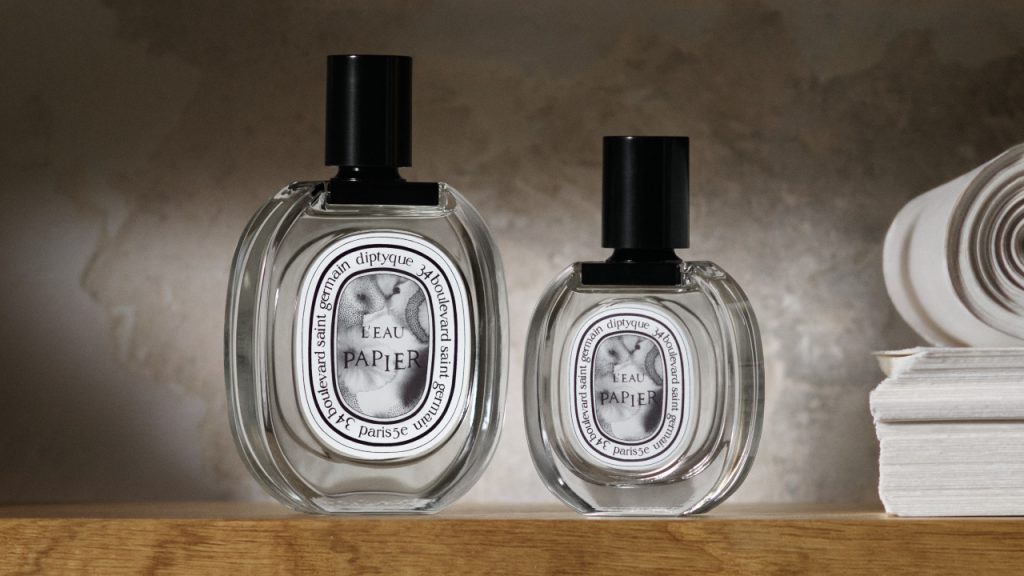 Perfumes are perhaps one of the most personal gifts you can give and receive. Although Diptyque's latest scent, L'Eau Papier, only reveals itself on 16 March 2023, the wait is well worth it. Taking inspiration from daily writing tools, the composition varies from one skin to another with time, like ink spreading on paper, making it the wearer's own unique scent. Each bottle contains a base of roasted sesame with a touch of floral mimosa notes and white musk, and comes in both 50ml (RM519) and 100ml (RM729) variants.
L'Eau Papier is available at Diptyque boutique & KENS Apothecary boutique and here.
---
Tiffany & Co.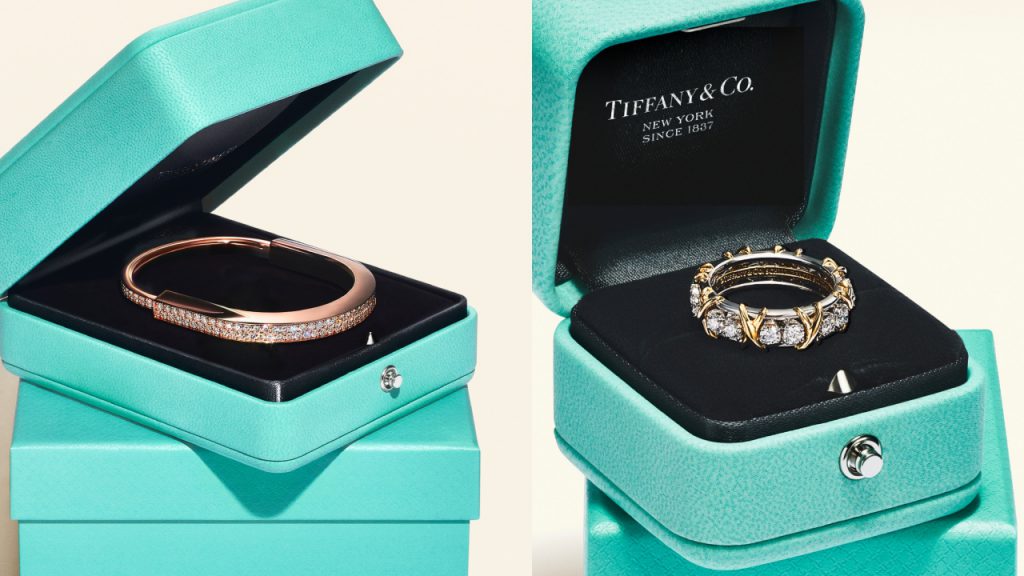 There's nothing more endearing than presenting your loved one with Tiffany & Co's iconic little blue box. The classic Elsa Peretti heart motif is a must for pendant-style necklaces (starting at RM5,700), while the stunning diamond-studded Schlumberger Sixteen Stone ring is an exceptional way of declaring your love to your partner (priced at RM51,000). The brand's Tiffany Lock couple bracelets are also a popular option for pairs looking to match each other's styles in a more subtle manner (RM58,000).
Explore Tiffany & Co's Valentine's gift guide here.
---
Louis Vuitton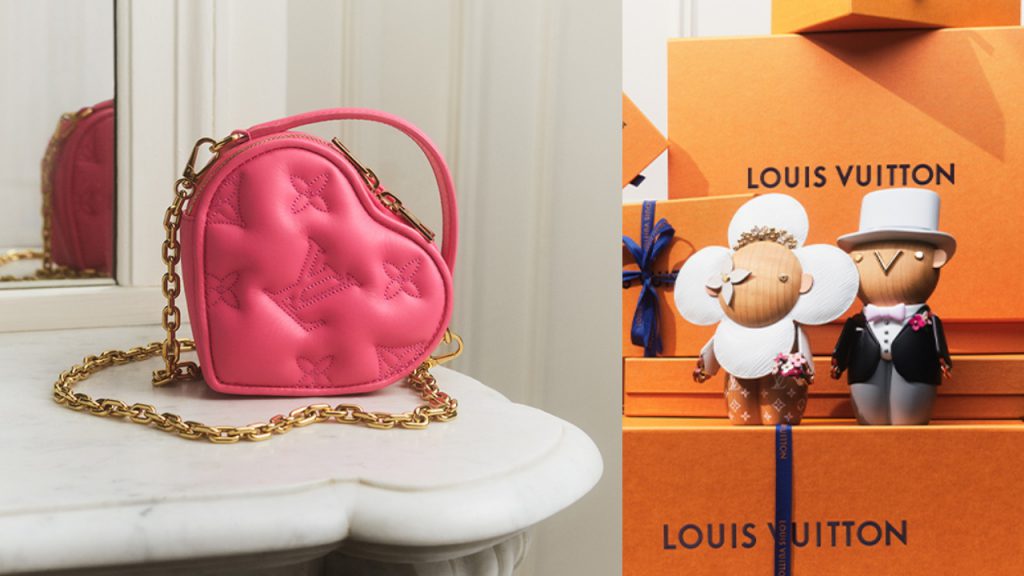 Louis Vuitton has an incredible selection of Valentine's gifts for both him and her this year, ranging from bags and accessories to clothing and footwear. Claiming the spotlight this V-day is the exclusive Pop My Heart pouch available in a bright pink or light lilac (priced at RM8,950). For avid collectors, the Vivienne Bride (RM12,400) and Gaston Bridegroom (RM11,200) are a sweet way of commemorating your love for your significant other.
Explore Louis Vuitton's gift guides for him here and for her here.
---
Bulgari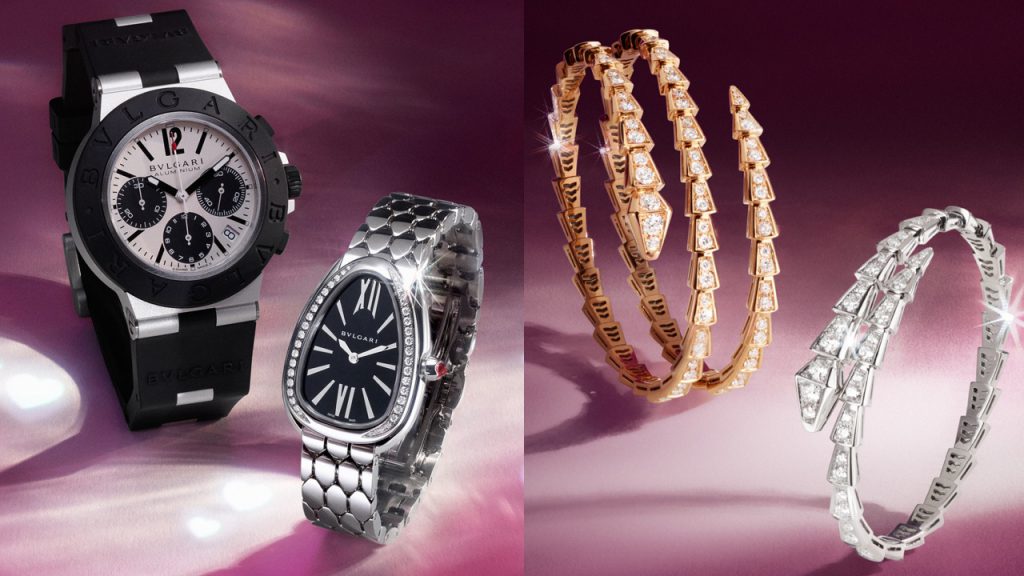 Bulgari's Serpenti and B.Zero1 collections take centre stage this Valentine's Day. The elegant diamond-encrusted Serpenti Viper bracelets are nothing short of impressive (priced at US$32,700), alongside the maison's latest Serpenti Seduttori watch case set with diamonds and a sleek black lacquered dial and stainless-steel bracelet (US$7,500). The B.Zero1 pendants with a studded spiral also add a timeless touch to one's everyday outfit (starting at US$2,080).
Explore Bulgari's gift guide here.
---
Lladró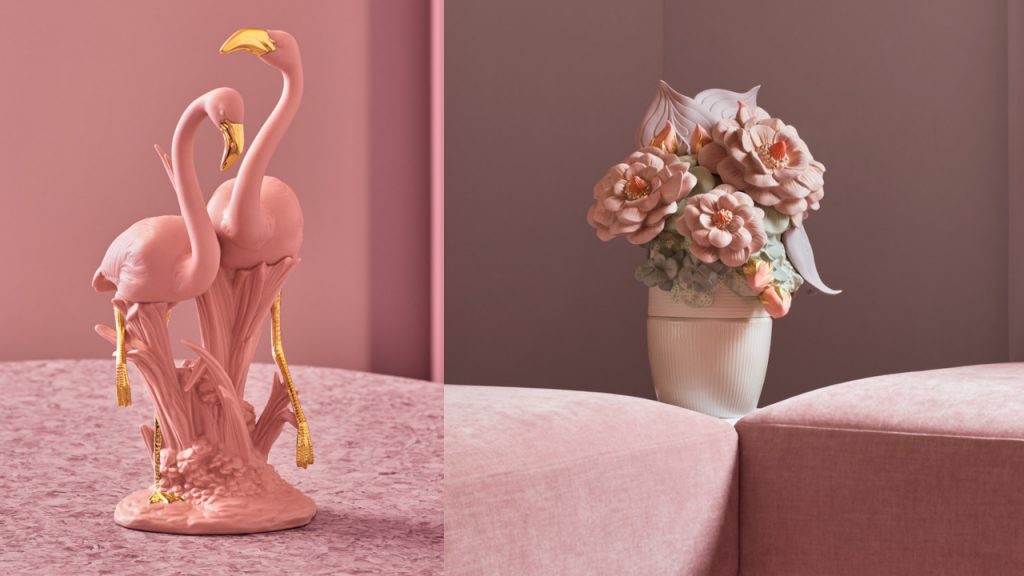 Lladró's latest collections make lovely romantic additions to the home this Valentine's Day, featuring stylised pairs of flamingos, a dainty flower-filled vase, and an elegant pair of swans as a cake topper. However, the most intriguing piece out of the bunch is Jaime Hayon's creation for Lladró entitled 'Embraced', reminding everyone that on a day full of love, the most important is loving yourself. Hayon's figurine sees a charming character embracing themselves with a content smile, and is available in monochrome soft pink and yellow variants as well as a limited-edition version decorated with signature motifs from the artist's work.
Explore Lladró's Valentine's Day collection here.
---
Roberto Coin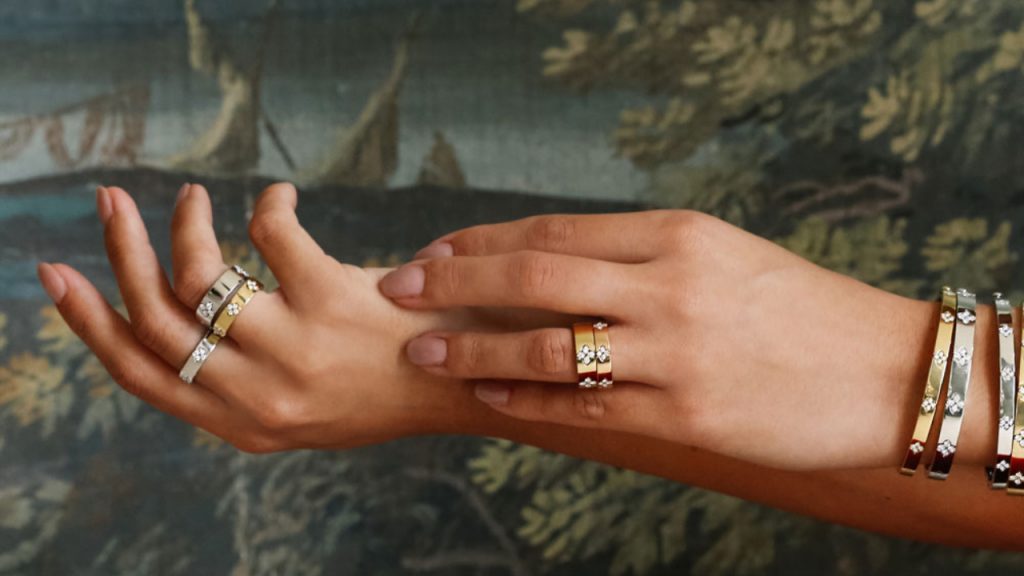 You can never go wrong with flowers and diamonds when it comes to finding the right gift. Roberto Coin's Love in Verona collection presents a wonderfully simple yet timeless design. The diamond accent rings add an elegant accent for any occasion (starting from US$2,700) and the Italian jewellery maker's line of stylish bangles studded with diamonds in its classic flower motif is a must (starting from US$6,500).
Explore the Love in Verona collection here.
---
Giorgio Armani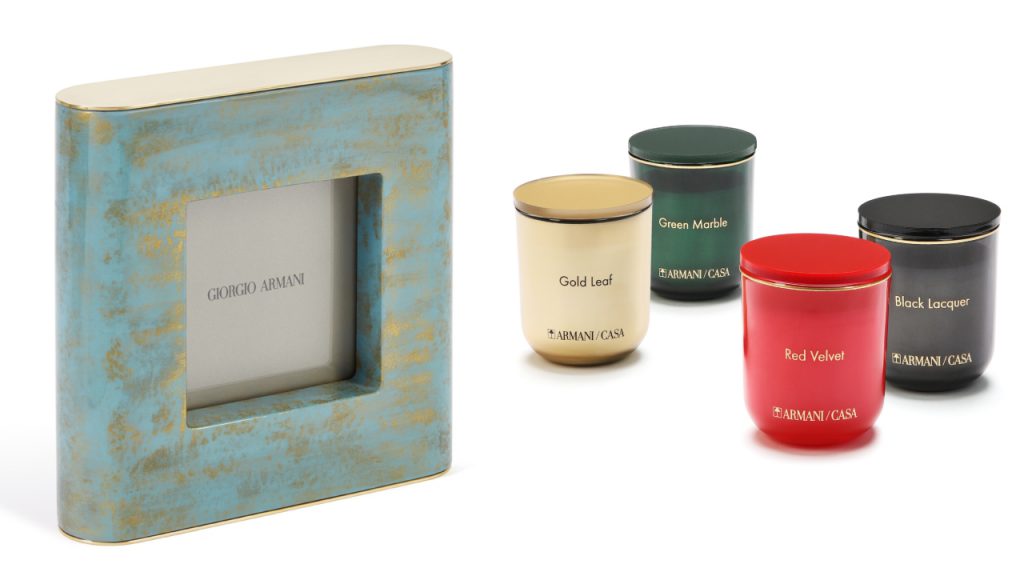 Giorgio Armani may be renowned for its luxurious Italian ready-to-wear lines, but the brand's home offerings are just as swish and are perfect for Valentine's gifts. The Casa Raffaello line's monolithic design and wide round edges, reminiscent of Art Deco times, add a ritzy glamour to any space even in the smallest of ways – such as a decorative photo frame (priced at US$16,930). The Casa Pegas selection of scented candles is also a delightful way to brighten up any space (price at US$1,460 each).
Explore Giorgio Armani's Casa collections here.
---
Van Cleef & Arpels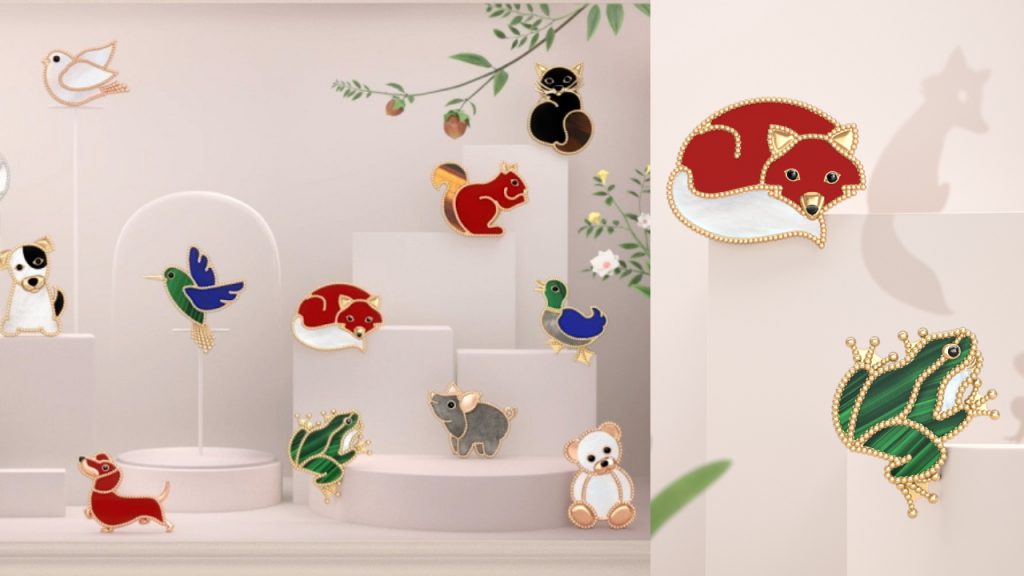 For those who are drawn to cuter aesthetics, Van Cleef & Arpels' jovial collection of Lucky Animal clips is an alluring gift (or gifts, if you decide to give them all). Each animal stands out on its own, with the latest additions being the teddy bear, fox, dachshund, bichon frise, and frog clips. Crafted with ornamental stones, golden beads and mother-of-pearl, these fun clips are a great conversation starter and an affectionate way to showcase both you and your partner's spirit animals as a pair.
Each Lucky Animal clip starts at RM28,500. Explore the Lucky Animals collection here.