It is not actually aerodynamic, it is just dynamic, points out Flavio Manzoni, the Chief Design Officer for Ferrari – and the co-designer of the collaborative Montblanc Ferrari Stilema SP3 writing instrument. "The pen doesn't need to be aerodynamic," he explains. "We wanted to make a dynamic sculpture, we call it a speedform. Normally, when we design a new Ferrari, we start from a shape which is almost abstract, to imagine forms that are completely new."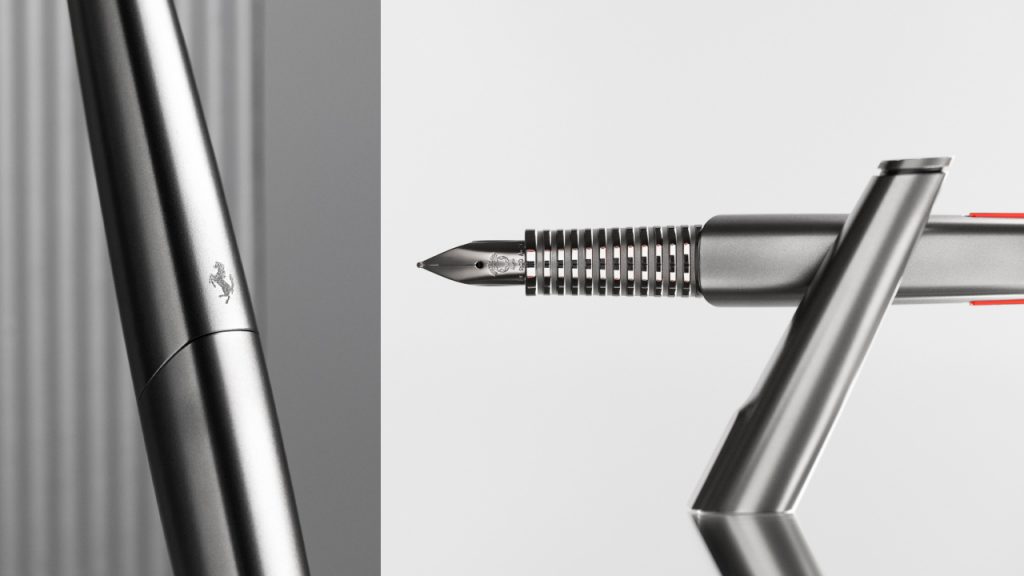 This was the inspiration for the Stilema SP3, which pays homage to Ferrari's Daytona SP3 limited-edition sports car. Its sleek profile is sculpted out of titanium, a rarity for Montblanc writing instruments, and tapers into a translucent red blade that hides the filling mechanism. "There is no design without innovation, so we wanted to create something with new ideas," Manzoni says. "The red blade – a beautiful, almost illuminated red – becomes kind of a secret drawer. You can discover the mechanism inside, which is also the soul of the pen." Manzoni is fond of a saying attributed to the Romanian sculptor Constantin Brancusi – 'simplicity is complexity resolved' – and that line of thought contributed to the pen's monolithic, pure shape.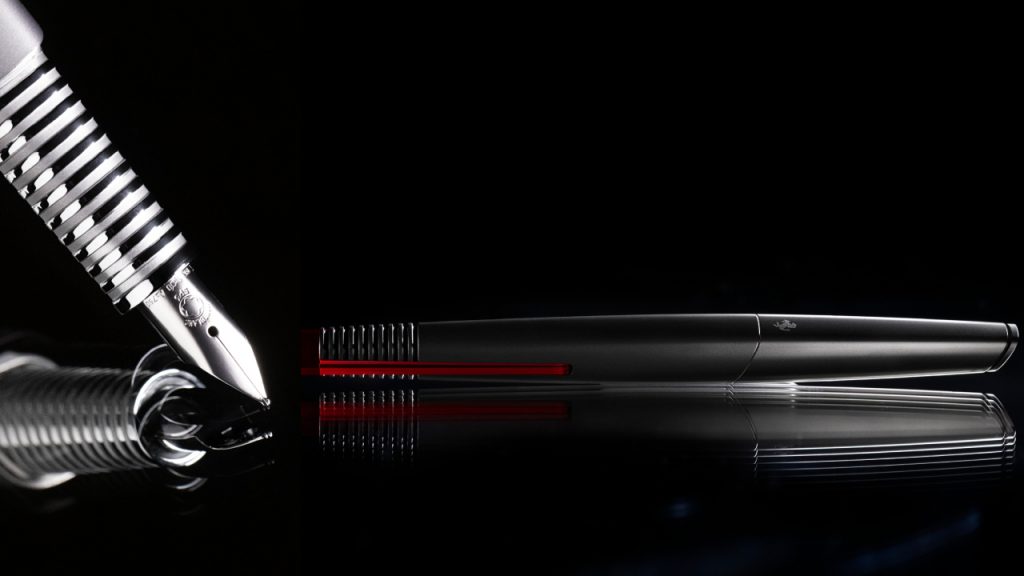 Montblanc calling cards can be found in the engraved solid white gold nib, while the brand's iconic emblem, also in white gold, is integrated into the top of the cap. The pen, like the car it celebrates, is limited to 599 pieces.
---