In our weekly series, we bring you the latest in luxury news around the world. This week's highlights: The world's rarest pearls, a Miu Miu and New Balance collaboration, five-star glamping in Western Australia, and more.
The Tiffany & Co. Bird on a Pearl Collection Is Made With The World's Rarest Pearls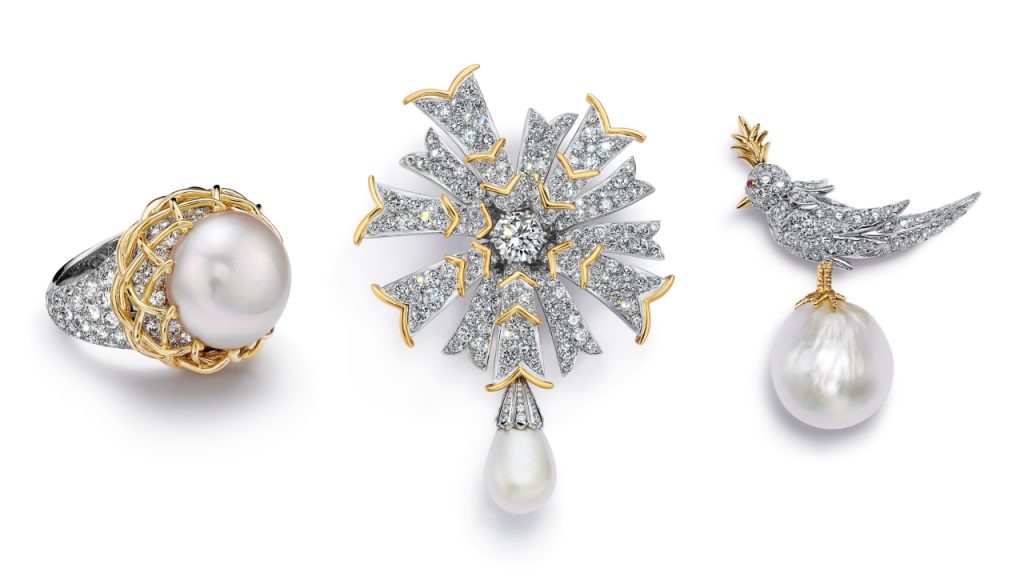 In 1965, designer Jean Schlumberger created the Bird on a Rock brooch, which featured his signature bird perched on a gemstone. And now, Tiffany & Co. is reinterpreting this jewellery icon with the Bird on a Pearl high jewellery capsule collection, made with the world's rarest natural pearls. Highlights of the collection include a three-strand necklace of graduated natural saltwater white cream pearls, at more than 316 total carats. Meanwhile a pendant, earrings and rings pay tribute to Schlumberger's aesthetic. The pearls are acquired from Mr. Hussein Al Fardan's private collection.
---
Home Decor Ideas For Ramadan By Comyns
With Hari Raya just around the corner, it's a great chance to get a head-start on revitalising your home for all of the festivities. Comyns Art Deco Coffee Set is defined by its simplicity, clean lines and striking surfaces. The set, which comprises a coffee pot, hot water jug, sugar bowl and creamer bowl, is in sterling silver, with interiors gilt in 24-carat gold. Meanwhile, the Lidi Bunga Manggar basket is inspired by the coconut palm and is completely handmade with sterling silver rods. Finally, the silver weave fruit bowl features traditional Malay weave patterns, and is a great vessel for all your festive ornaments or snacks.
---
Mandarin Grill's Next Evolution
At the Mandarin Oriental, Kuala Lumpur's award-winning and iconic Mandarin Grill, a new menu is primed to tantalise the tastebuds of its regular patrons and also that of new diners, eager for new culinary adventures. Via the creativity of Chef du Cuisine Marco Caverni, this new menu now offers specialised dishes of grain-fed wagyu and angus beef, 45-day dry-aged cuts and fresh seafood for a thoroughly modern grill experience. Among the highlights are the 45-day aged Angus Florentine t-bone steak redolent with flavours, char-grilled octopus, Argentinian beef wellington and Australian lobster thermidor with fresh truffles. "We want to create an atmosphere where diners can enjoy the full experience of a luxurious grill, while at the same time allow the quality of produce and menu to speak for itself," says Caverni.
Mandarin Oriental, Kuala Lumpur
---
Commune With Nature In Western Australia's Serenity Gully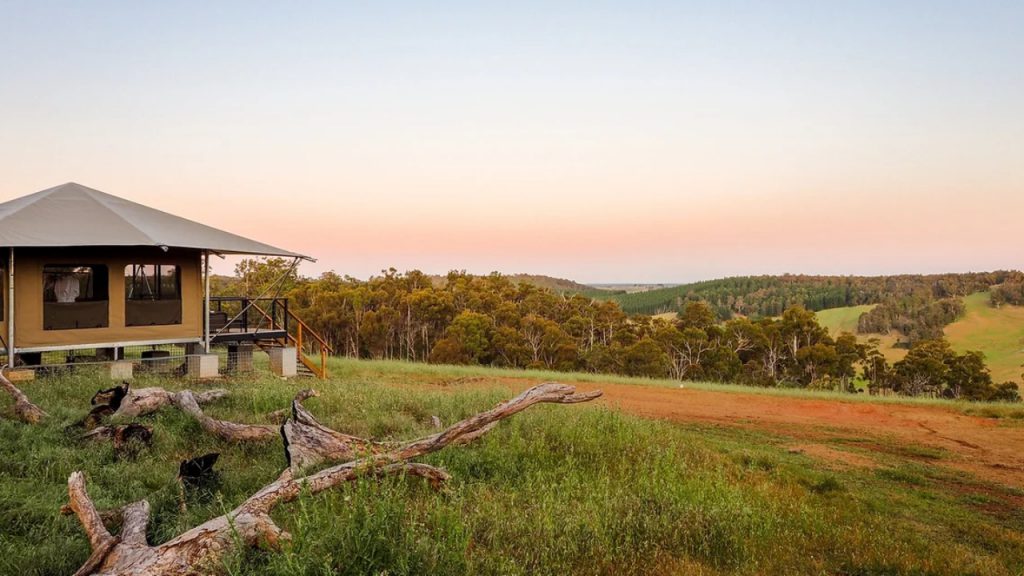 Located in Bridgetown, a three-hour drive from Perth, Serenity Gully promises a luxurious stay and an immersive experience in the breathtaking Jarrah forest. Stroll on private walking trails in the property's 478 acres of private acres, among open fields filled with wildflowers, banksia and grass tress as far as the eye can see. Soak in your private outdoor stone bathtub, while native birds provide the soundtrack. Although this luxury glamping accommodation is 100% off-grid – they rely on solar energy and harvested rainwater – you'll be spoiled with plenty of five-star amenities, such as a king-sized with with luxury linens, well-stocked kitchenette, ensuite bathrooms, living and dining areas, and more.
---
Ming Art Gallery Launches Its Art Exchange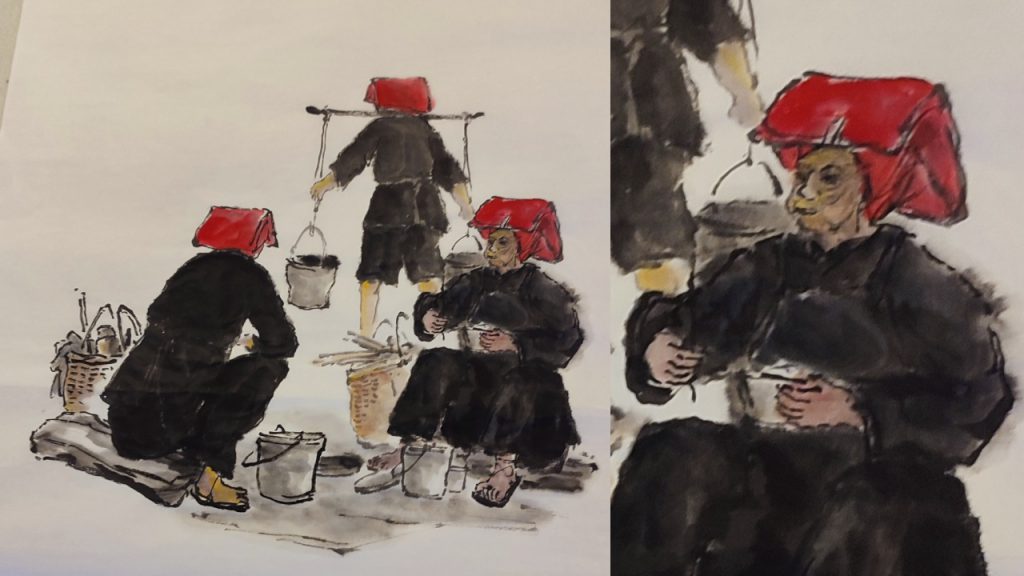 Up in Penang, Ming Art Gallery located at Gurney Paragon Mall recently welcomed three Singaporean artists at an art exchange held in conjunction with the (三合艺) '3' art exhibition. It is so named for the three headline acts; Victo Ang famous for his Chinese floral brush paintings and calligraphy, Mark Luo with acrylics of cats and Lou Yean Leang, a member of Singapore's pioneer generation of artists who earned his first accolade back in 1952 with the Singapore Chinese School art award organised by the Singapore Art Society.
---
The Miu Miu X New Balance Sneakers For Women Reinvent Style Trends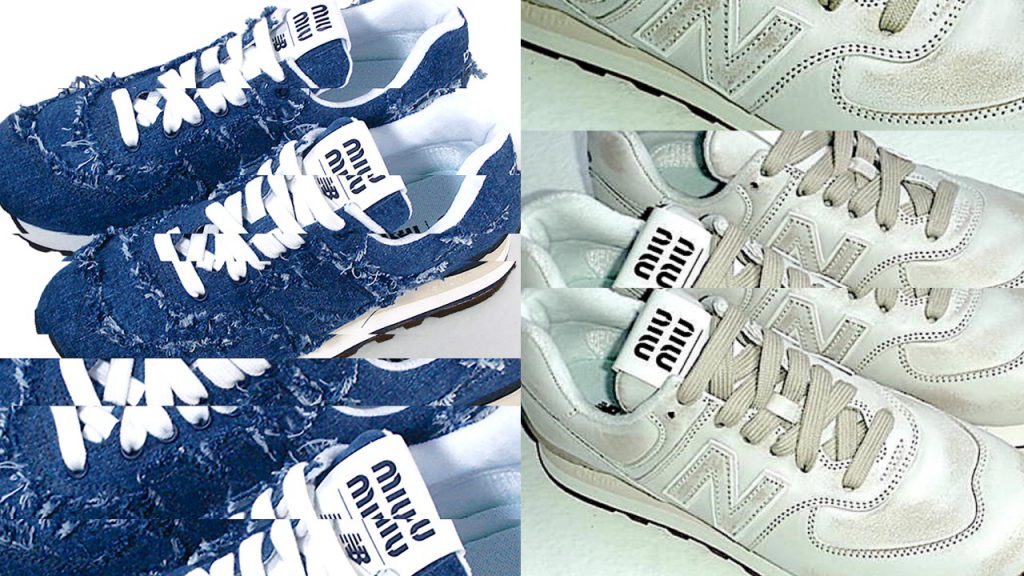 For Spring/Summer 2023, Miu Miu collaborates with New Balance once again for three variants of its classic 574 sneaker for women. Crafted in blanched white leather, fringed blue and marble-effect cognac denim, the sneakers feature deconstructed and reconstructed aesthetics, as well as Miu Miu's signature handwriting elements. The 574 sneaker has been a style staple since the 80s, and especially recently with the explosion of sneakers and casual wear. This latest collaboration between Miu Miu and New Balance brings together the techniques and traditions, the practical innovations and creative flourishes, that both brands pride themselves on.
---
A Duo Of Green Awards For Gamuda Land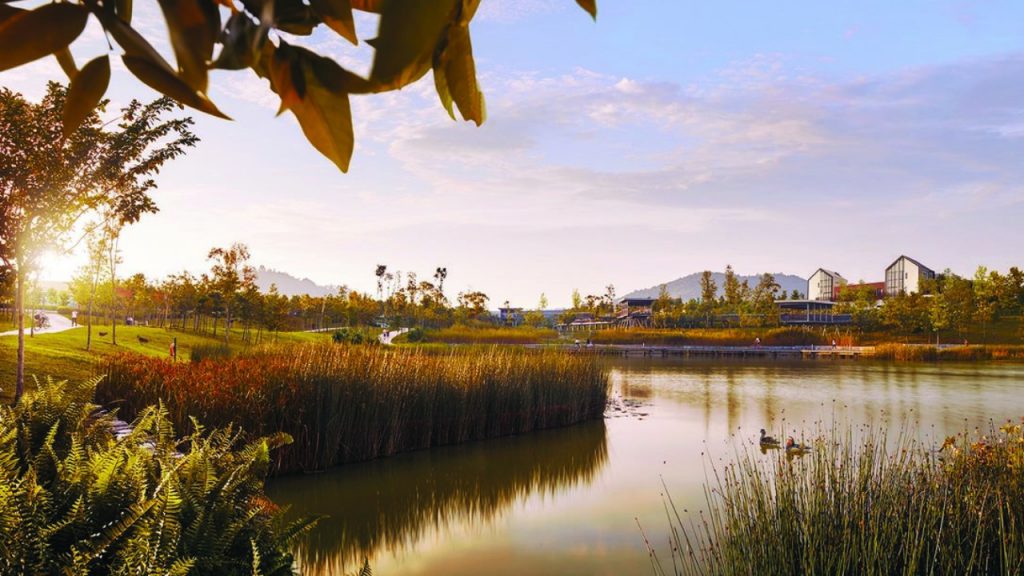 Last year, Gamuda Cove became the first privately owned township to be conferred the 5-diamond design recognition at the Low Carbon City 2030 Challenge by the Ministry of Environment and Water. This distinction is not extended to another two of Gamuda Land's townships, namely Gamuda Gardens and twentyfive7 which received a 4-diamond and 3-diamond recognition respectively. We are happy to receive our third recognition for Low Carbon City Framework design for both Gamuda Gardens and twentyfive7. This shows that our newer townships are mindfully planned with consideration for ESG (environmental, social and governance) elements in line with the Gamuda Green Plan," says Chu Wai Lune, Chief Executive Officer of Gamuda Land. Among the specific steps in the aforementioned green plan is the reduction of direct and indirect corporate greenhouse gas emission intensity by 45 per cent in 2030.