Now might be the time to add one of Bandit9's motorised works of art to your collection. Daryl Villanueva's Saigon-based custom shop has just unveiled a new science fiction-inspired motorcycle called the Eve Odyssey. And, unlike some of its past two-wheelers, you'll actually be able to buy this model. The company plans to begin limited production of the bike later this year.
The company's new motorcycle is the latest entry in the continuing Eve project. It's easily the most streamlined entry in the series yet. Gone are the retro-futuristic flourishes of past Eve models, replaced by a minimalist monocoque structure that houses the bike's headlamp, steering controls, gas tank and seat. Connected to the body of the bike is a telescopic fork and a bespoke L-shaped, single-sided swingarm equipped with an engine and a mono-shock.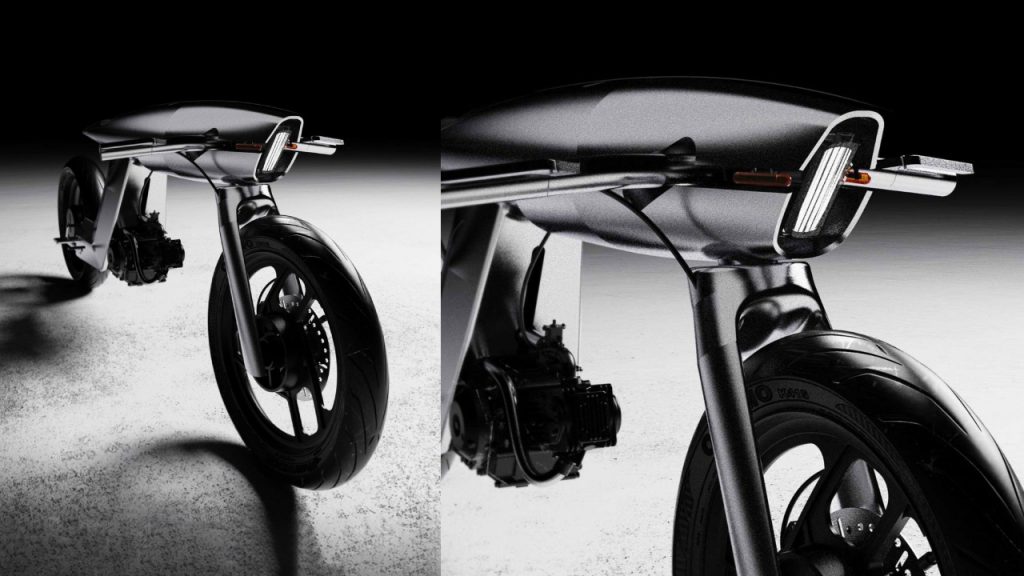 Each of the motorcycle's major elements is made from space-grade aluminium similar to the material used by NASA for its rockets, according to Designboom. Unsurprisingly, many of the bike's smaller parts—including its handlebars, levers and lights—have been custom-made to better match its singular design. Combine everything together and you end up with a motorcycle that looks like a silver bullet.
Powering the Eve Odyssey is a Honda-sourced 125 cc single-cylinder engine. The air-cooled mill is on the small side, which is why the top speed is limited to a less-than-impressive 68 mph. Despite the bike's appearance, speed wasn't a priority during the design process—but efficiency seems to have been. Bandit9 claims its motorcycle will get 156 miles per gallon. We don't know how big the tank is, but you should be able to cover plenty of ground between fill-ups. An electric version of the bike is in the works too, although it's not clear if that will also go into production this year or at a later time.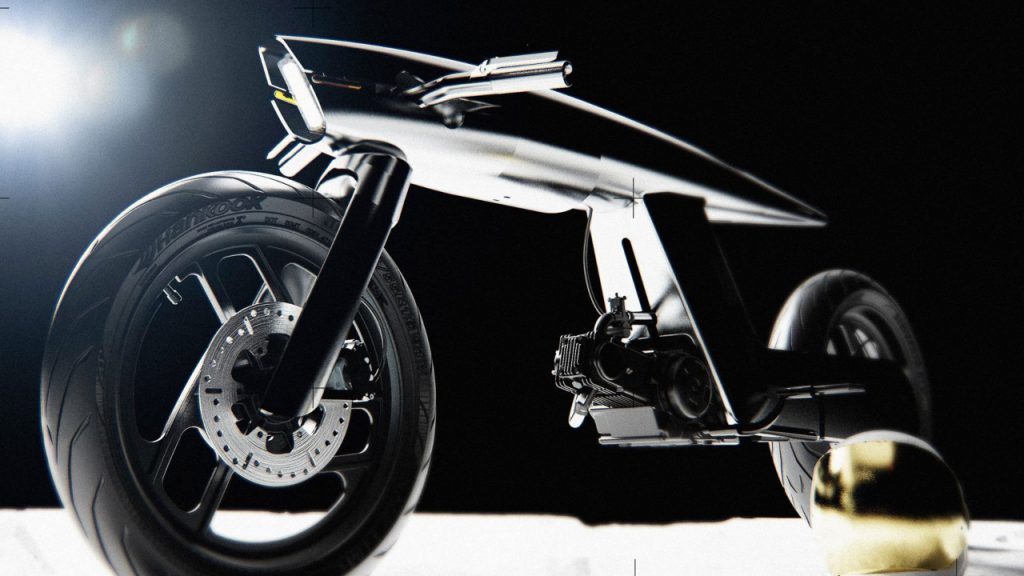 If all this has piqued your interest, you'll want to reach out to Bandit9 now to put your name down for the Eve Odyssey. The company has yet to announce how many units will be built, other than to say that quantities will be limited. The gas-powered bike is available for US$19,500 (just over RM88,000).
---
Previously published on Robb Report.