Azimut has decided one new eco yacht just isn't enough.
The Italian yard has instead unveiled an entire line of sustainable hybrid motor yachts for families. The Seadeck range includes three models—the 6, 7, and 8—that aim to reduce emissions by up to 40 per cent compared to traditional vessels in their respective classes. Indeed, Azimut says Seadeck is its most efficient series yet.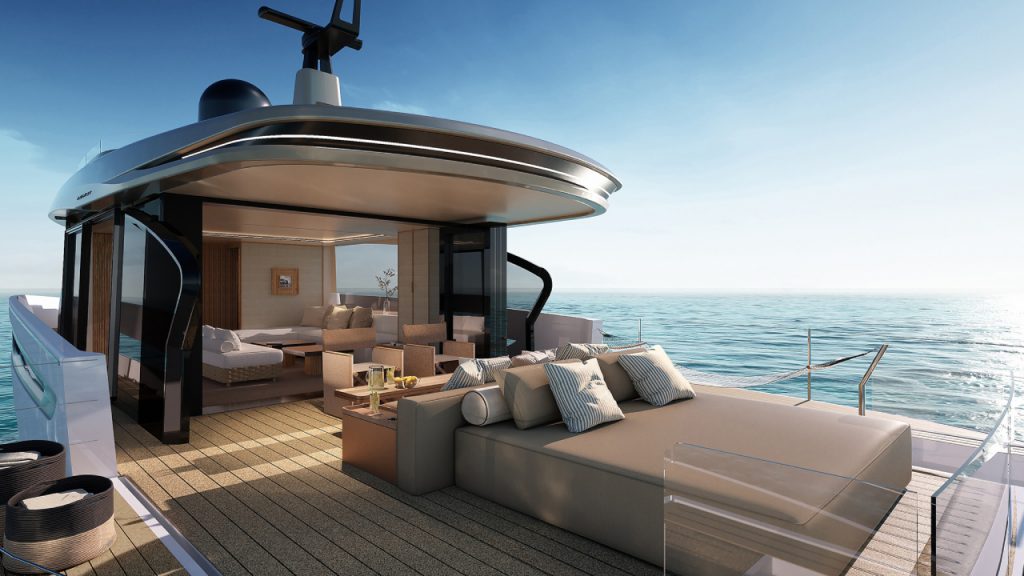 In keeping with the green ethos, the newcomers will be fitted with a range of recycled and recyclable materials. Of course, the yachts still ooze the sophisticated Italian style for which Azimut is renowned. Designed to keep you in the lap of luxury on long voyages, each Seadeck is characterised by a generous open-plan layout that creates a nice flow indoors and out. Another standout is the "Fun Island." It's essentially a totally open aft lounge that eschews walls or bulwarks to create the feel of a floating island.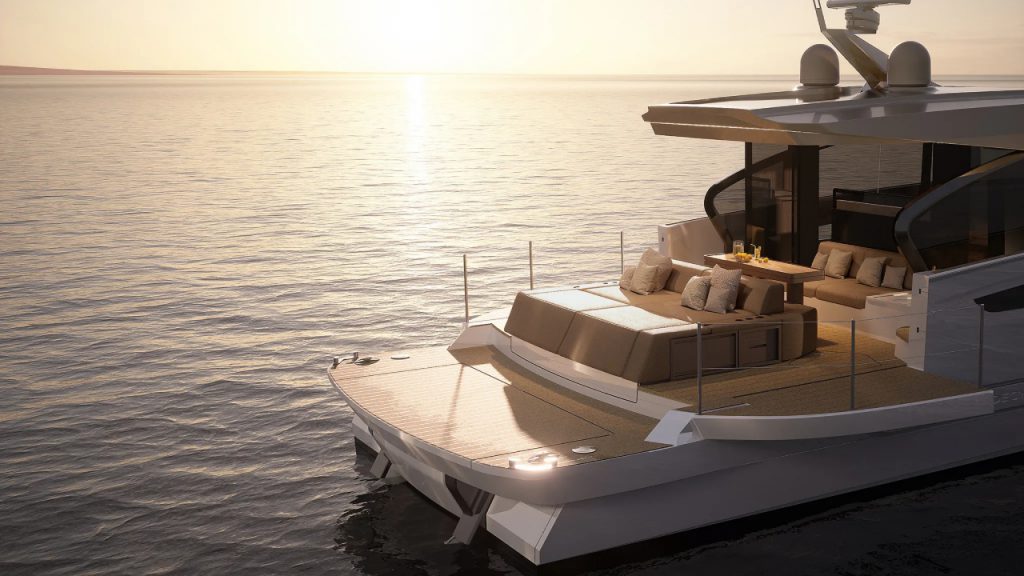 Measuring 57 feet, the Seadeck 6 offers three guest cabins and one crew cabin. It can be equipped with three Volvo IPS 500 or 650 engines that can produce 380 hp and 480 hp, respectively. The Seadeck 7, meanwhile, sports two Volvo IPS 1200 engines that can churn out 900 hp for a top speed of 30 knots. The 72-footer is outfitted with four guest cabins one crew cabin. Details on the Seadeck 8 are still to come, but you can expect it to be bigger and more powerful still.
Developed by Alberto Mancini, Matteo Thun, and Antonio Rodriguez, the vessels each feature a lightweight carbon exterior and a sleek planing hull that together increase efficiency on the seas. The trio will be equipped with rooftop solar panels and a battery pack that can power the hotel load sans emissions for four to eight hours at anchor.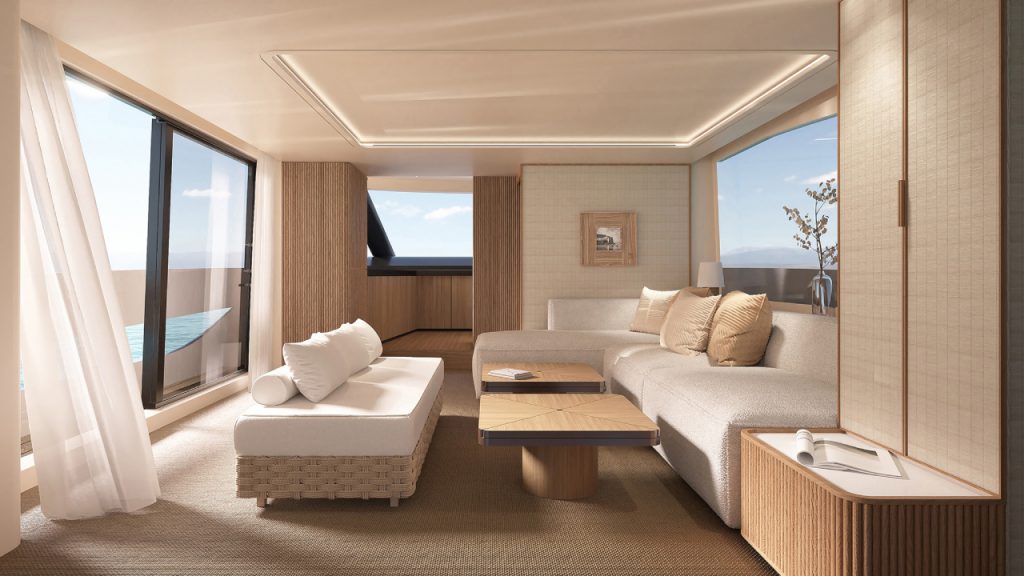 To top it off, the yachts will also have energy recovery systems to create hot water and anti-UV films on the windows to moderate temperatures onboard.
The first examples of the Seadeck 6, 7, and 8 are expected to debut at boot Düsseldorf in 2024, as reported by Boat International. Stay tuned, folks.
---
Previously published on Robb Report.