Cosentino, the globally renowned Spanish group that produces and distributes innovative and sustainable surfaces for the world of architecture and design, has collaborated with Daniel Germani again. Dekton® Pietra Kode is a new high-performance and ultra-compact stone collection that marks the third collection from the brand with the renowned designer and architect.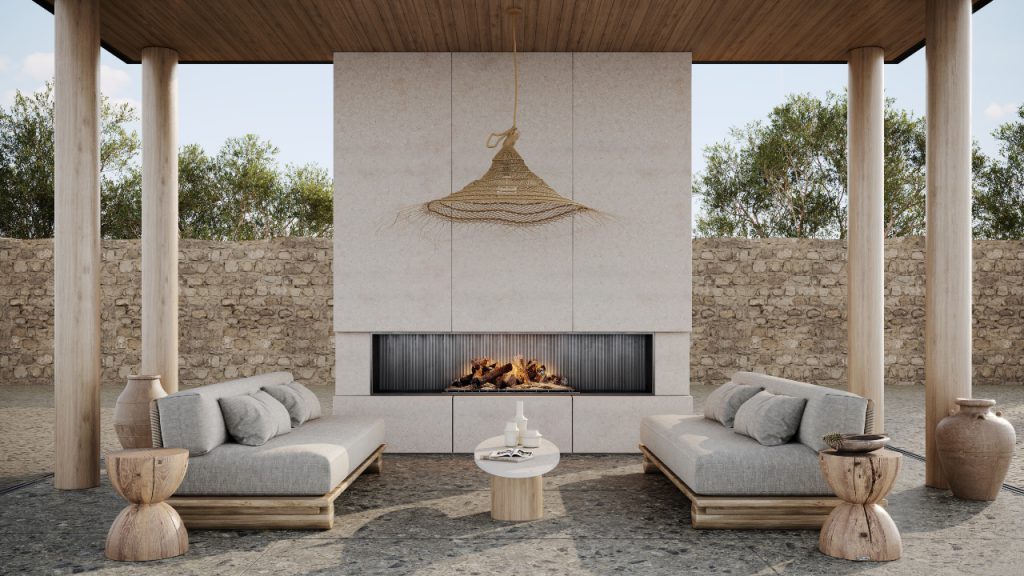 Seamlessly merging beauty and functionality, the ultra compact stone Dekton® by Cosentino has made its mark all over the world, quite literally. This includes locations such as the ToHA, a striking structure on the Tel Aviv skyline, as well as the Baku Airport in Azerbaijan, which serves both as an architectural landmark and a key facility for the country. There, the flexibility of the stone was used to create a futuristic appearance with geometrical shapes. Dekton® is made using a sophisticated mixture of more than 20 minerals extracted from nature and goes through a high-tech process that results in almost null porosity. Able to withstand the most demanding conditions, it is highly resistant to stains, scratches and heat.
Through Dekton® Pietra Kode, the timeless beauty of three classic Italian stones – Vicenza, Travertine and Ceppo di Gré – have been reinterpreted for the homes, residences and properties of the present and the future. With rich shades and textures, the carbon-neutral Dekton® surface allows the collection to be used in a virtually limitless range of indoor and outdoor applications such as facades, flooring, kitchens, and more. In order to preserve the history of Italian architecture while ensuring the stones and surfaces are contemporary, Germani spent a lot of time in the archives and with Cosentino, to learn as much as he could about the exclusive Dekton® technologies available.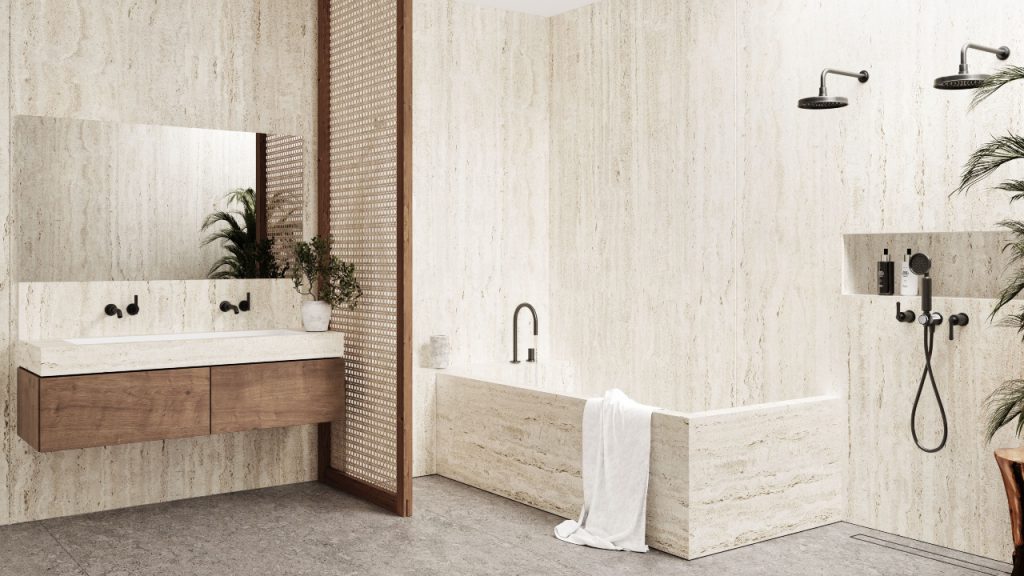 "For this collection, I spent a lot of time decoding each stone's history in Italian architecture and reimagined them in a contemporary design with all of the benefits of Dekton®," Germani says. "Pietra Kode is a collection that showcases luxury in the small, understated details. It's designed with an eye on the future. Timeless colours are designed to interact with each other. Pietra Kode is a versatile tool in the hands of architects and creatives alike."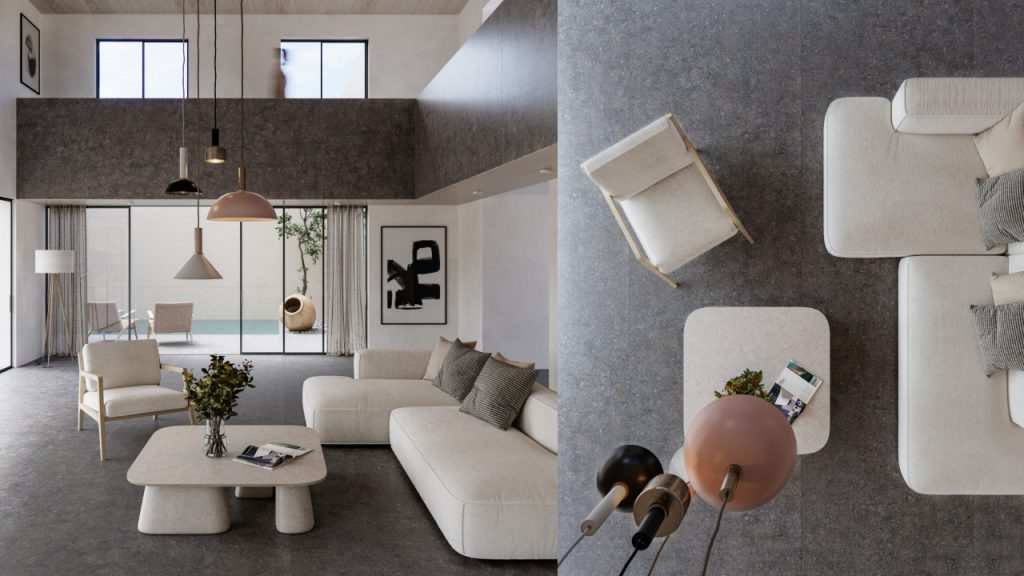 The classic Vincenza stone has given life to villas and palaces seen in the Cinquecento. This has been reimagined in five warm and versatile designs — Dekton®, Nebbia, Avorio, Grigio, and Grafite — that serve to complement cream, wood, and taupe palettes. Suitable for interior and exterior cladding, these neutral colours coexist in perfect harmony and can adapt to any decorative style to create a natural feel.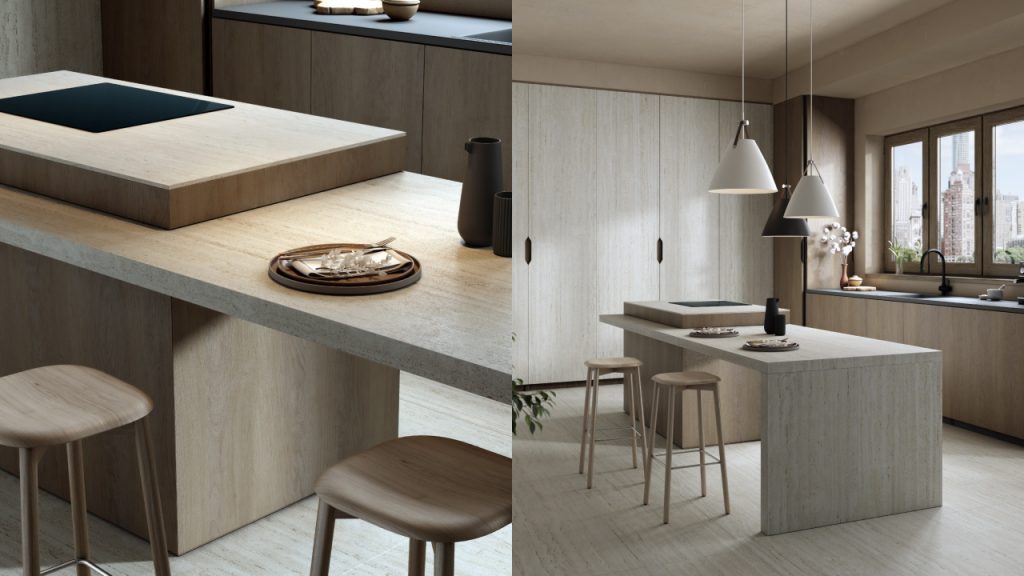 Although Rome wasn't built in a day, the Travertino stone was actually used to build many breathtaking buildings throughout the city such as the Colosseum, Pantheon and Trevi Fountain. Also seen at the Vatican, this beautiful limestone was used throughout history and helped to build the Roman Empire. A mixture of light tones splashed with dark colours, the elegant designs in this series, Sabbia and Marmorio, are made to fit any style.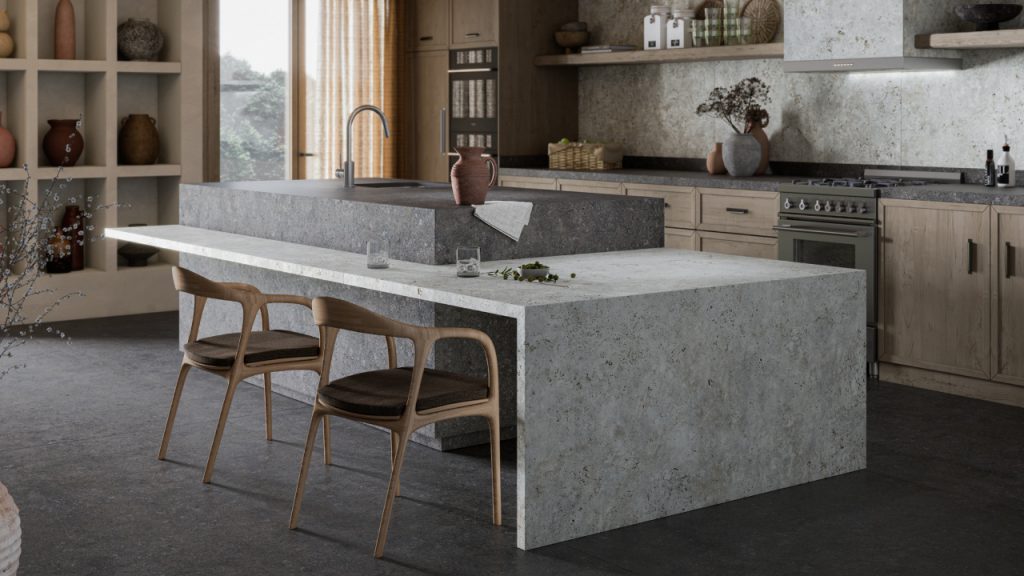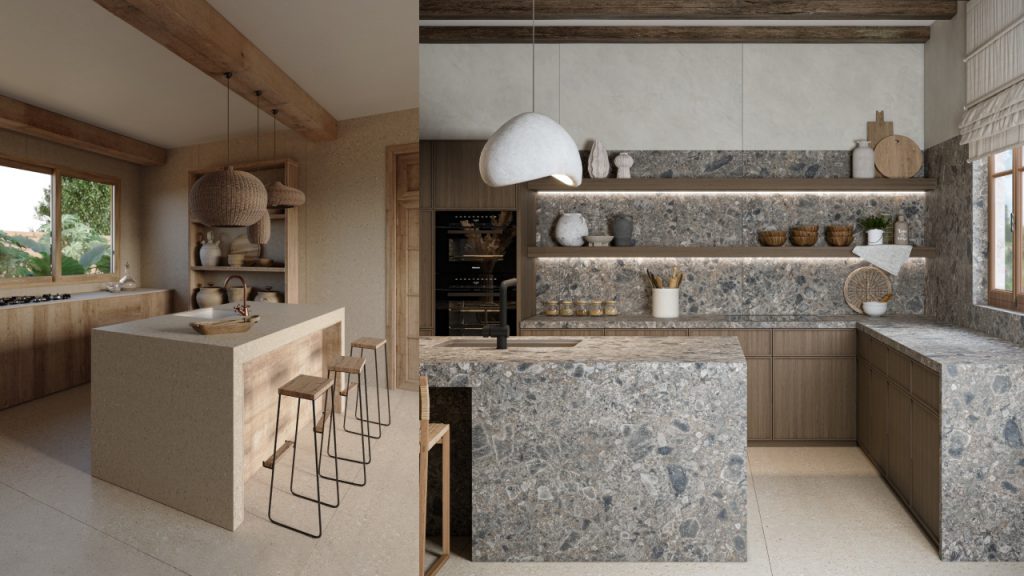 The unmistakable pebbled pattern of the Ceppo di Gré stone has been used extensively in the architecture in Milan. As the solitary colour in this series, Ceppo is brutalist in its nature and is full of nuances, greys and blues that puts the final touch on any exterior or interior environment.
Discover more about the Cosentino Dekton Pietra Kode here or visit the Cosentino Center in Kuala Lumpur at Jalan TSB 8, Taman Industri Sungai Buloh, 47000 Petaling Jaya, Selangor.
---