Scotland's only luxury sleeper train just got a little more relaxing. Last month, Belmond added two new Grand Suites to its luxe Royal Scotsman train. Now, the hospitality group has unveiled the new Dior Spa designed to help you find your equilibrium as you ride from the Scottish Highlands to the Grand Western.
The partnership is no accident—Christian Dior adored Scotland. In fact, he hosted his namesake label's first fashion show in the country back in 1955. The train's new spa, dubbed Dior Spa Royal Scotsman, is housed in one of the Royal Scotsman's upscale carriages with two lacquered treatment rooms. The treatment room has been restyled with Dior's signature burgundy toile de Jouy motif. It also features a plush massage bed, sink, and product display, all of which sit next to a window offering sweeping views of the passing horizon.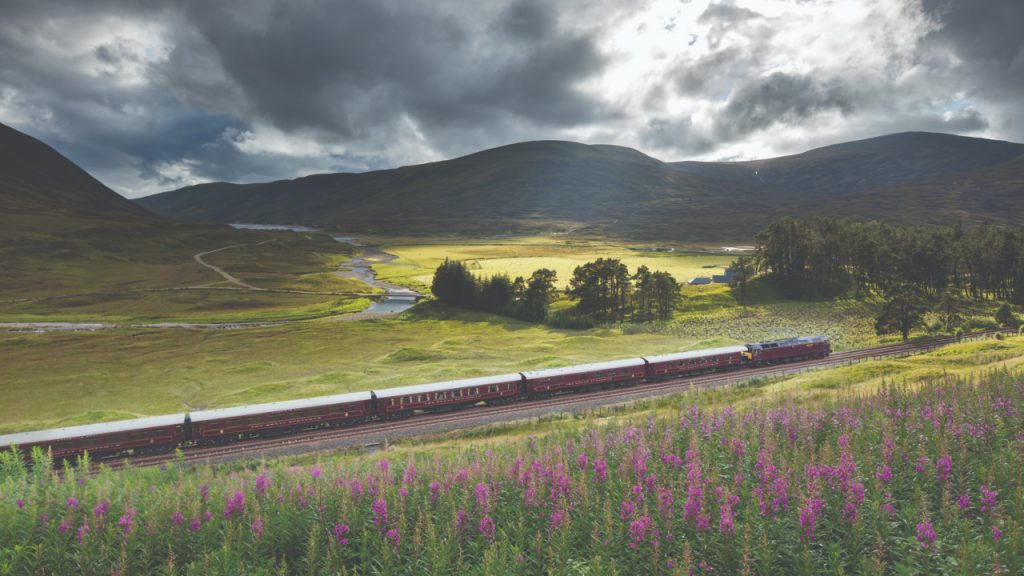 Three tailor-made treatments make up the spa's menu, which has been created by Dior Beauty experts. For 30 minutes to an hour, you can indulge in the deep, slow "D-Travel body massage," which aims to eliminate toxins, release tension, and relieve pain. The hour-long "D-Elements full body massage," meanwhile, begins with semi-precious hot stones placed on your back followed by massage strokes that mimic a cool breeze. Bain Dior body mist and hot oshibori are used to help end the treatment on a calming note.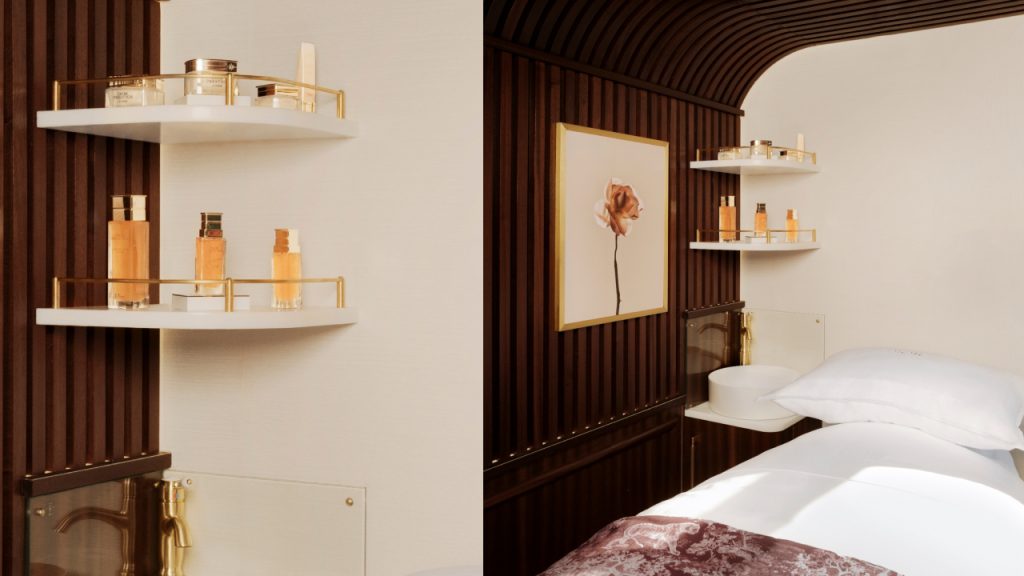 The final menu offering, dubbed the D-Highlands treatment, also lasts for one hour but it is designed to help rejuvenate your face. To ensure radiant results, the treatment utilizes Kobido-inspired facial massage techniques alongside Dior's Prestige line of skincare products for a more sculpted, glowing appearance. As the Royal Scotsman rides through both high-altitude mountains and low valleys, the D-Highlands treatment helps to protect against dry skin that can result from climate fluctuations during travels.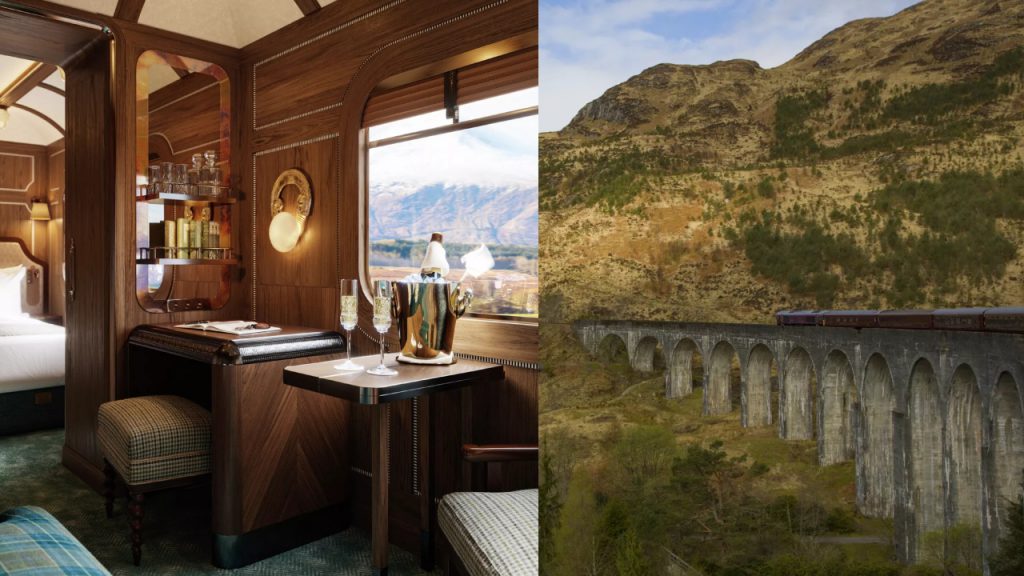 Adding the new Grand Suites resulted in a slight decrease in the number of guests allowed onboard the Royal Scotsman (from 40 to 38). Despite this, the train's stylized décor, as well as the Edwardian-style Double Cabin, Single Cabin, and Twin Cabins, should offer plenty of luxurious spaces to riders. Two new journeys have also been added to the train's line-up, including a three-night "Highland Survival Adventure" for adrenaline seekers and "A Taste of Scotland with Tom Kitchin," where you'll be taken on a two-night gastronomic journey through the Highlands by the Michelin-star chef.
Journeys begin in May.
---
Photos: Pierre Mouton for Parfums Christian Dior
Previously published on Robb Report.