The recent announcement of the Sime Darby Racing Team making its debut at the Porsche Carrera Cup Asia (PCCA) 2023 took place at Porsche Malaysia's Ara Damansara dealership. In here, amid the many Porsches on show including the CKD Porsche Cayenne and Taycans, all eyes were on three individuals: Christopher Hunter, Chief Executive Officer of Sime Darby Auto Performance; Alexandre Gibot, Managing Director of Porsche Motorsport Asia Pacific; and Nazim Azman, Malaysian race driver, who will be representing the Sime Darby Racing Team at this year's PCCA, the 20th iteration of this one-make motorsports competition.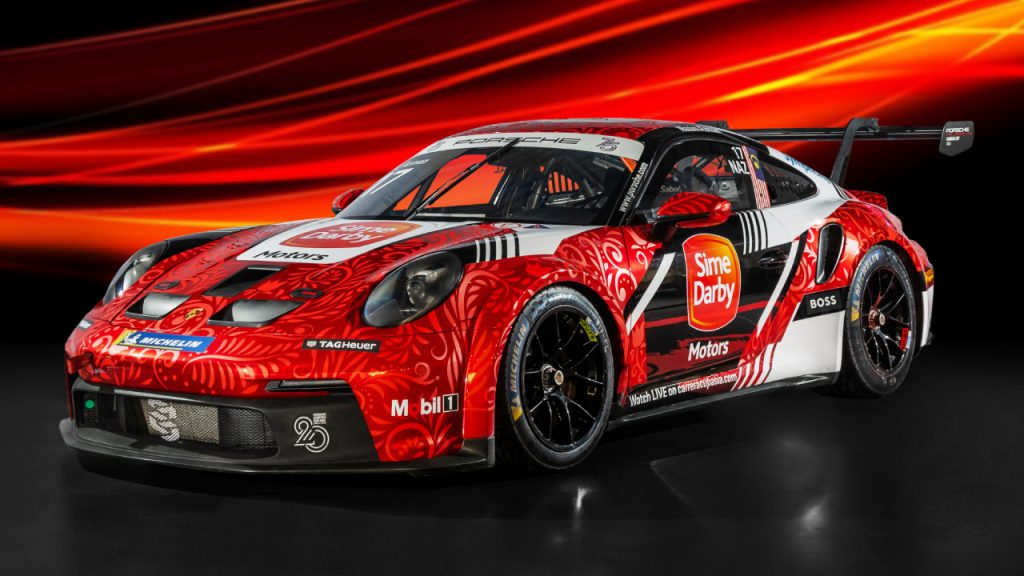 "Our participation in the Porsche Carrera Cup Asia this year underlines our long-standing commitment to Porsche's motorsport DNA," Hunter says. "Porsche Malaysia has been at the forefront in customer track driving programmes, and we have had a long history with Earl Bamber Motorsport on track. We are confident about our performance in the upcoming season together with our strong partners, Earl Bamber Motorsport and Nazim."
For the man of the moment, Nazim Azman, this ascension to and debut in the PCCA 2023 is another step in the 22-year-old's decade-long career in racing, one which began with go karts in 2012. Since then, he has seen a lot of racing, making the desired progress towards becoming a professional driver. His memory is still fresh with the notable placings from his racing; fourth in the 2018 F4 Spanish Championship, fifth in the BRDC British Formula 3 Championship, and fourth in the Euroformula Open Championship. "I've yet to win a championship, so I'm hoping this year is my lucky year."
On expectations for this year's Porsche Carrera Cup Asia
The Porsche Carrera Cup Asia is a great place to hone my skills, and to develop myself for more racing ahead. It has a nice balance of racing challenges, with neither ABS nor traction control. So it really tests and pushes the drivers to their limits. There's a saying that if you can drive well in the Carrera Cup, you can drive fast in anything.
On the Porsche 911 GT3 Cup (Type 992)
The Porsche 911 GT3 Cup (Type 992) is very fun to drive. You have to really focus on braking, cornering and managing the tyres as well as possible. There's so much learning, and my goal is to develop the necessary skills throughout the year. It would be nice to get some podium finishes and to hear Negaraku a few times.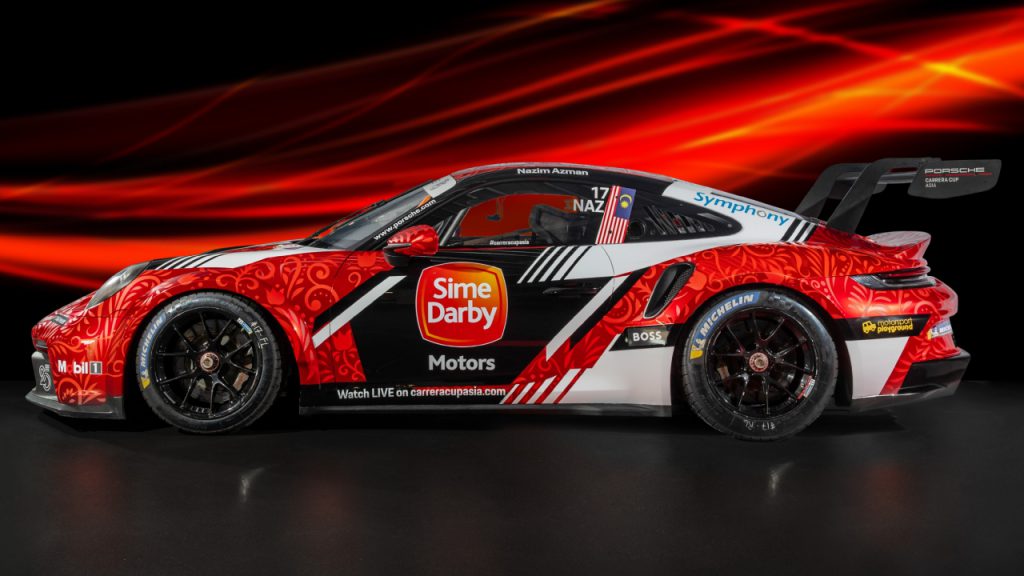 Nazim Azman on his favourite racing memory
My favourite memory of racing so far was when I won the Formula 4 race in Sepang back in 2017, which was the support race to the Formula 1 race that came immediately after. The crowd had swelled up at the point and just hearing the national anthem on the podium—that was an amazing feeling.
On his favourite Porsche ever
I can easily tell you what my favourite Porsche is—the 992 Turbo S. It's the coolest, greatest car that Porsche has ever made; fast, comfortable and everything you ever want in a car.
The best racing advice that Nazim Azman has ever received
Once, I watched Lewis Hamilton say in an interview that he always takes notes. I think that the attention to detail is what separates good drivers from the great ones. It's a fine line that you have to recognise as the way to improve your track performance. A lot of drivers disregard this but after every session, I go through the data to make sure I'm aware of what needs to happen next; braking more, or less, at corners, and putting this much more into a turn. It's really key in understanding what needs to happen to drive a perfect lap.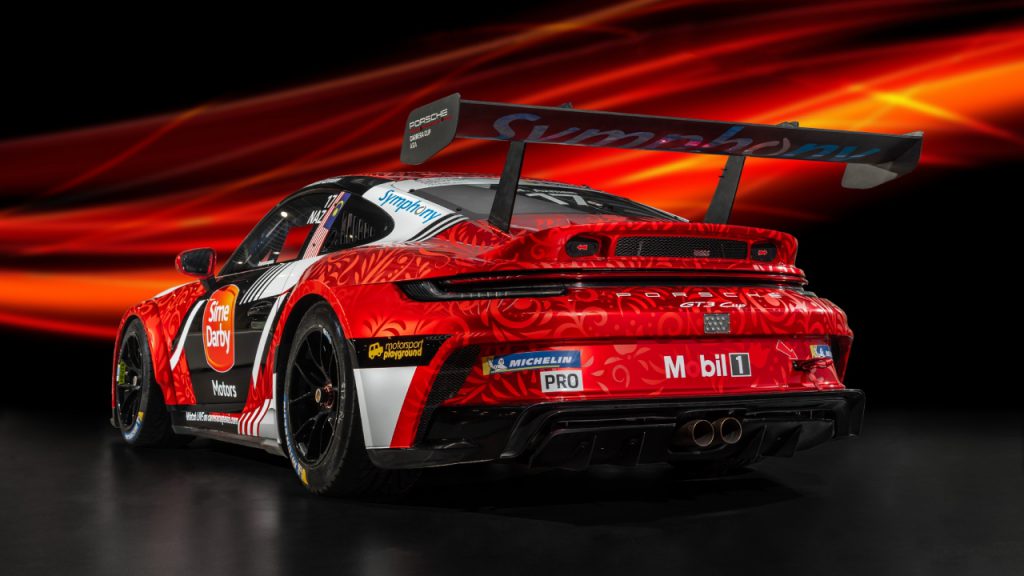 Nazim Azman away from the track
I graduated with an electrical engineering degree, so you could say I like maths. When I'm not racing, I do enjoy football, playing at least twice a week, where I alternate between winger and striker. And I play my fair share of video games.
---