On a warm, glorious evening, as the ember rays of sunset enveloped the Lamborghini Kuala Lumpur showroom, the air was filled with the deep-throated rumble of mechanical bulls. The invited guest list of Lamborghini owners—30 couples in all—arrived in the beautifully set up showroom that was transformed for this Super Trofeo Night.
Welcoming guests at the showroom was the Lamborghini Huracán Super Trofeo Evo track car, with its signature clamshell design, aggressive side skirts, widened quarter panel with shark fin design, and NACA ducts. Since 2009, the Super Trofeo motorsports competition has been at the pinnacle of the global one-make championship scene. It takes place in North America, Asia and Europe, with six rounds in total. It is also open to four categories of drivers: Pro, Pro-Am, Amateur and Lamborghini Cup. The season culminates in the World Final, when the Lamborghini world champions are crowned.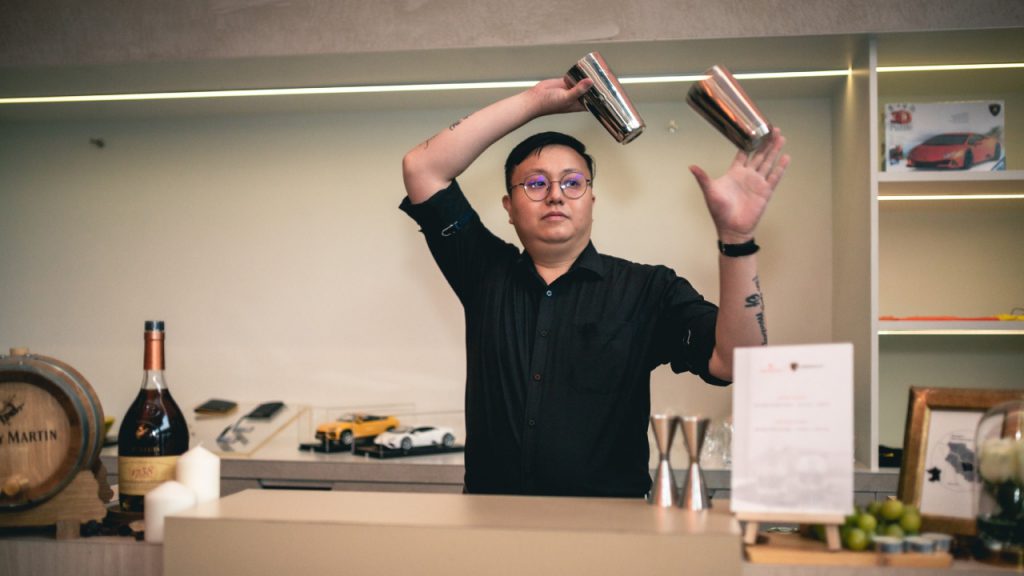 In attendance on this particular evening were brothers, motorsport enthusiasts and Lamborghini owners Hairie and Haziq Zairel Oh (see main picture above). They are participating racers in the 2023 Lamborghini Huracán Super Trofeo Asia AM Class.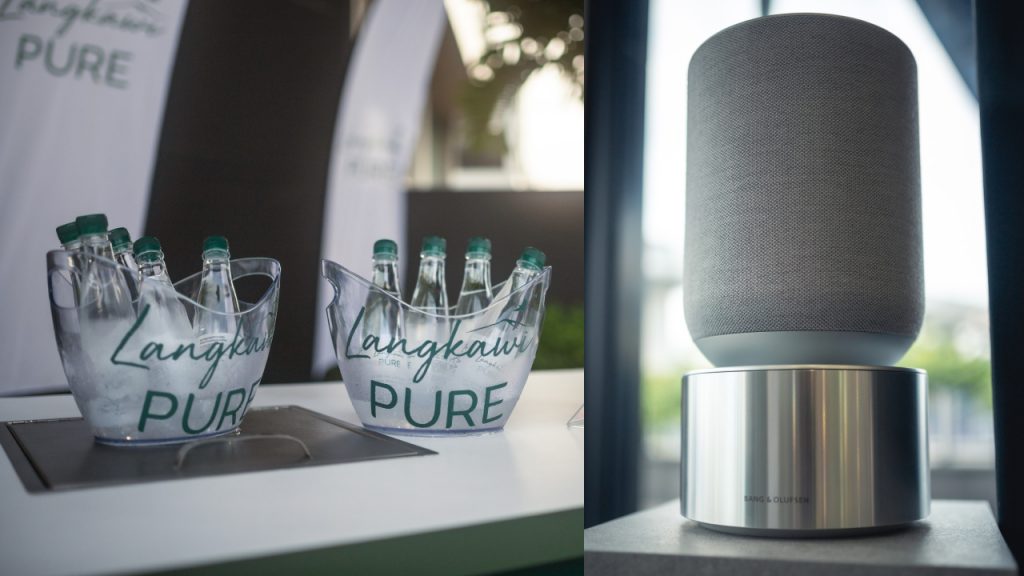 Guests listened with fascination as the brothers related their foray into motorsport and the Lamborghini Super Trofeo experience—from anxiety attacks when they first began to the intensity of track driving at familiar circuits such as Sepang International, including braking at up to 130km/h and hitting top speeds of 250km/h on straights. "Racing is like investing in a business," Hairie states. "In the first place, you want to come back in one piece."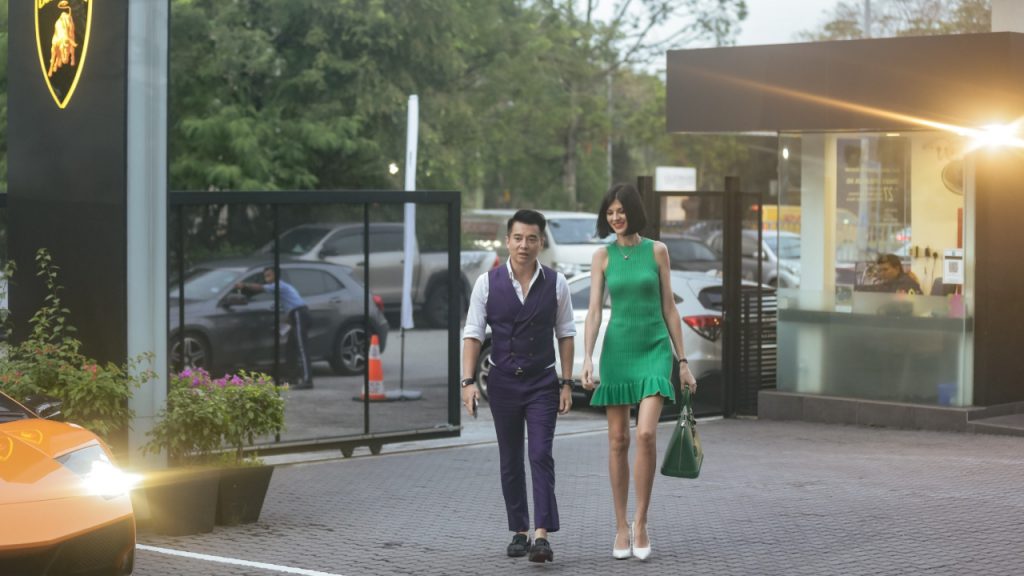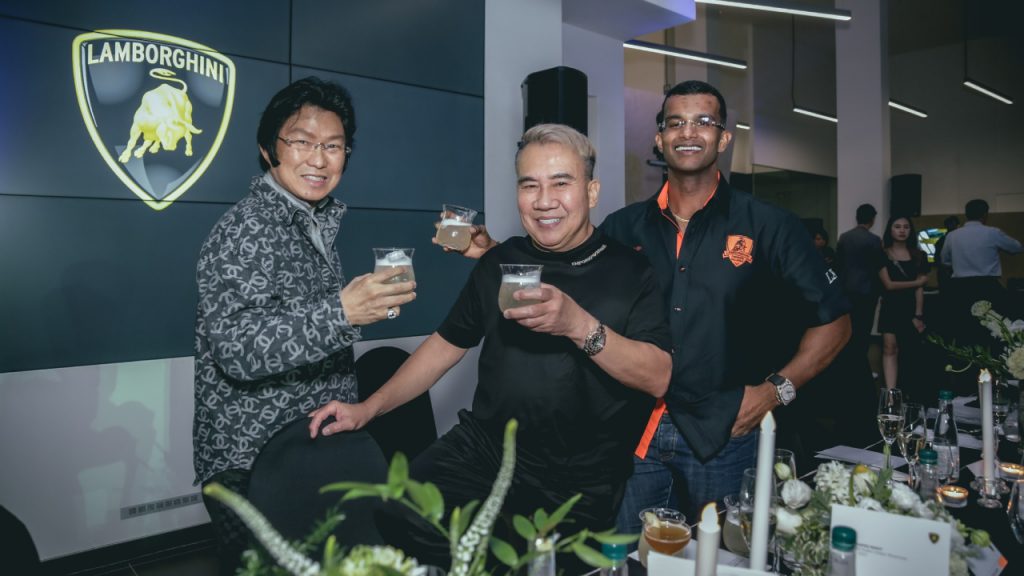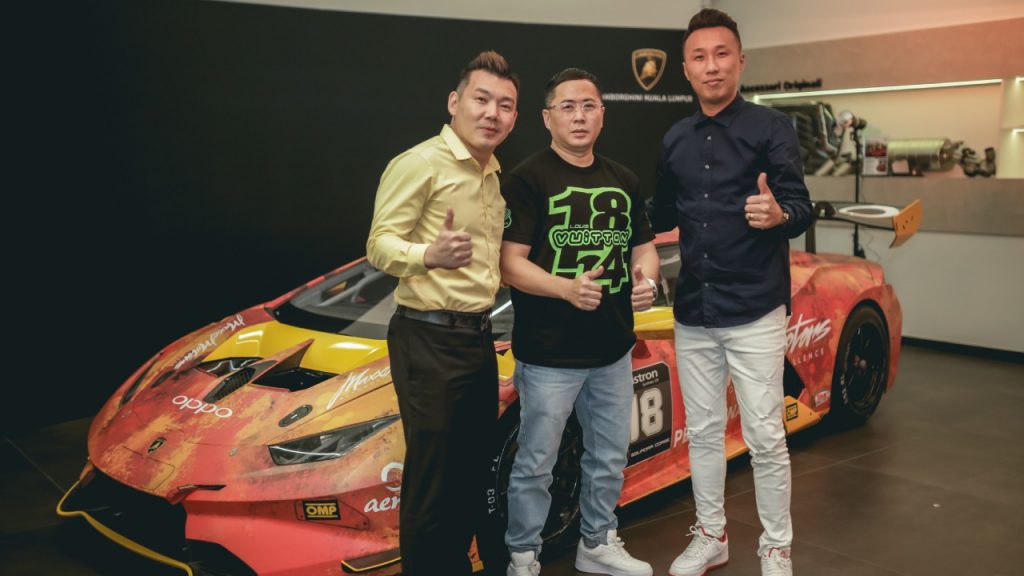 The Lamborghini Super Trofeo experience taught him a lot about the art and science of motorsport. "A lot of it is driven by statistics. I had to learn to brake 10 times harder than what I was used to compared with other cars," he says of his journey piloting a track-ready Lamborghini. "Overall, I'm proud to be standing here because if there's a mantra I believe in, it is that we don't want to live with regrets."
The evening then proceeded with a four-course Italian dinner of burrata, risotto, tagliata di manzo and classic tiramisu, paired with prosecco and delicious cocktails by Remy-Cointreau, as DJ Sherry Alyssa hit the decks to bring the night to its climactic finish.
---