The name Cheval Blanc inspires plenty of platitudes; such is its status that legends have spawned plentifully in its wake. Earlier this year, a private dinner at The St. Regis Kuala Lumpur organised by premier wine distributor Bordeaux Liquid Gold and its principal Julian Poh saw a key member of Château Cheval Blanc's senior team in attendance. The château's CFO and commercial director Arnaud de Laforcade on his maiden visit to Malaysia, has served at Château Cheval Blanc since 2009 and recognised that the night was a nice opportunity to have dinner with collectors. "I work daily at Château Cheval Blanc, because unlike other wine companies, we don't have ambassadors travelling around the world to talk about the wines – we are all focussed on the production and management of the estate."
Launching into the key pillars of Château Cheval Blanc, de Laforcade shares how the estate of Cheval Blanc, like many estates in Bordeaux, Burgundy and Rhone, grows and relies on its own grapes to make its wine. On this relatively large 14-hecatare estate on Bordeaux's Right Bank, adjacent to Pomerol's borders and on the edge of St.-Émilion, Château Cheval Blanc sits as an outlier to its neighbouris. "You would expect most vineyards here to be between six and eight hectares, planting merlot on limestone which is typical of the St.-Émilion appellation," he says.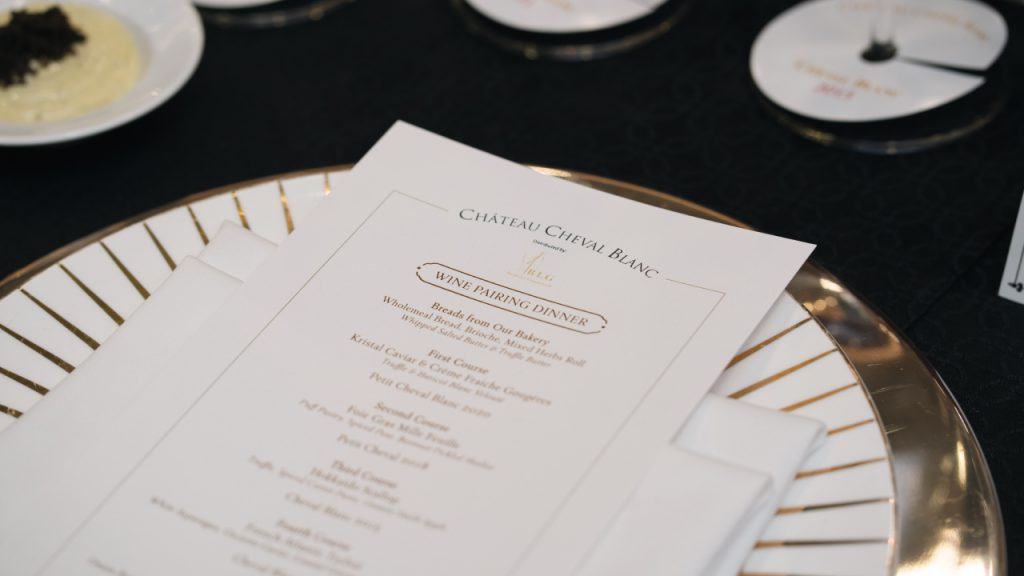 The chalky terroir of limestone is composed of a seabed harbouring sea life from hundreds of millennia, before tectonic movements forced this seabed to rise to the surface. And as the sea retreated, the rivers arrived and this is the start of Château Cheval Blanc's first difference, in that: "it is the son of the rivers and not the sea." On this northern bit of St.-Émilion, in Aquitaine south-western France, the limestone has been scrubbed by the rivers, replacing it with clay and gravel which becomes the terroir on which the vineyard of largely Cabernet Franc flourishes – an old grape varietal that is the ancestor to Cabernet Sauvignon – and according to some studies – even possibly the father of Merlot.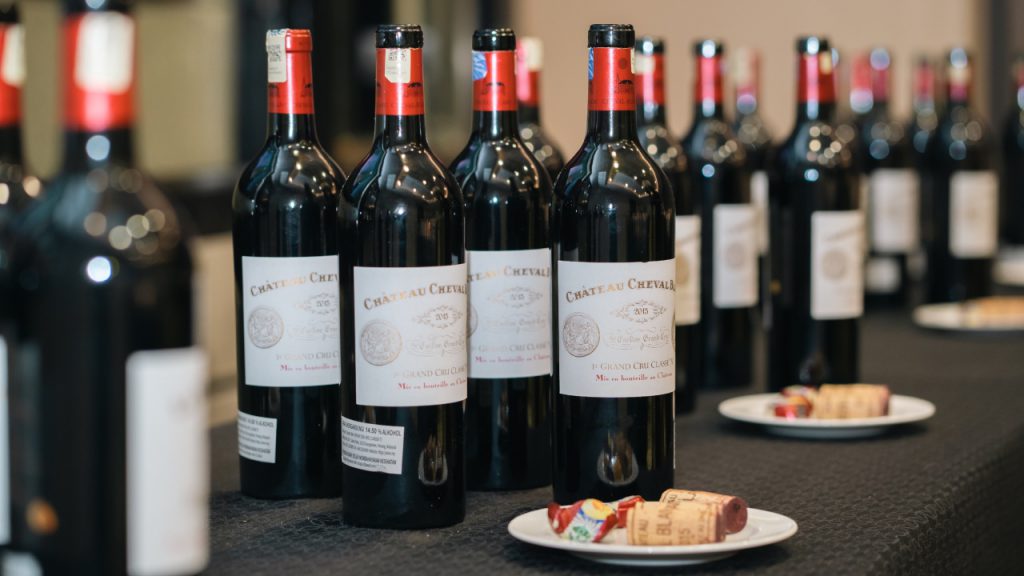 Likening the Cabernet Franc to a diva, de Laforcade explains how too much water will cause it to stay green while too little will block its maturation. "But when conditions are just right, Cabernet Franc is a miracle grape varietal with its suppleness, depth to the wines, floral and fresh aromatics including eucalyptus, mint, seaside, dried seaweed and liquorice which you find in a glass of Cheval Blanc."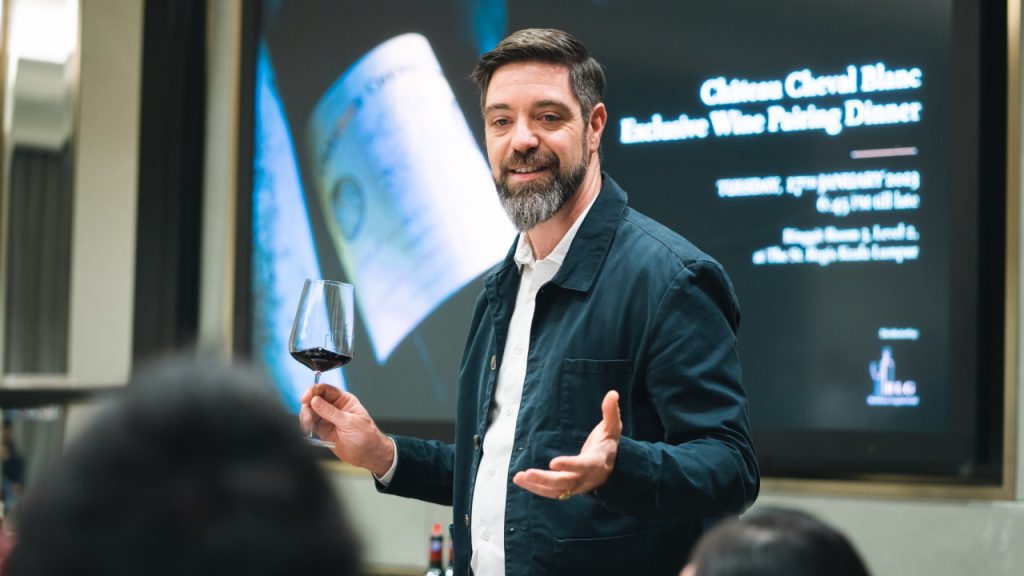 "Here in Bordeaux, we blend," de Laforcade says. "We have the know-how to produce a complete wine, an orchestra where every plot produces something unique, composed of fruit from the century-old vines that don't care so much about weather, producing very concentrated harvests, and the young, tiny vines which have the capability to also produce wines founds in Cheval Blanc." The final result is a wine made nearly in equal parts of Merlot and Cabernet Franc (with a very little part of Cabernet Sauvignon); no other great Bordeaux contains as much of Cabernet Franc in its blend.
From the Merlot come seductive fruit and juicy characters, while the Cabernet Franc supports with its complex charm of crisp, minty freshness. In wine lore, even the vintages from the late 19th century such as the 1899 offer lively and complex notes, with an undeniable fresh, balanced and silky character despite over a century of ageing. Across the estate's varied plots, wines are tasted and adjusted to either be a component of Cheval Blanc or made into a sole, second wine, which carries the name Petit Cheval. "So it's the original approach to a second wine, where it happens as a consequence."
Across the evening at The St. Regis Kuala Lumpur, the delightful courses by executive chef Keith Hooker showcased his adroit culinary expertise; caviar with crème fraiche and truffles, a foie gras mille feuille with spiced poached pear, Hokkaido scallops on a spiced carrot puree and a side of Granny Smith apple, a moreish French Atlantic turbot with caviar and a citrus beurre blanc, and a Sanchoku wagyu sirloin with kimchi, Swiss chard and sauce Périgueux.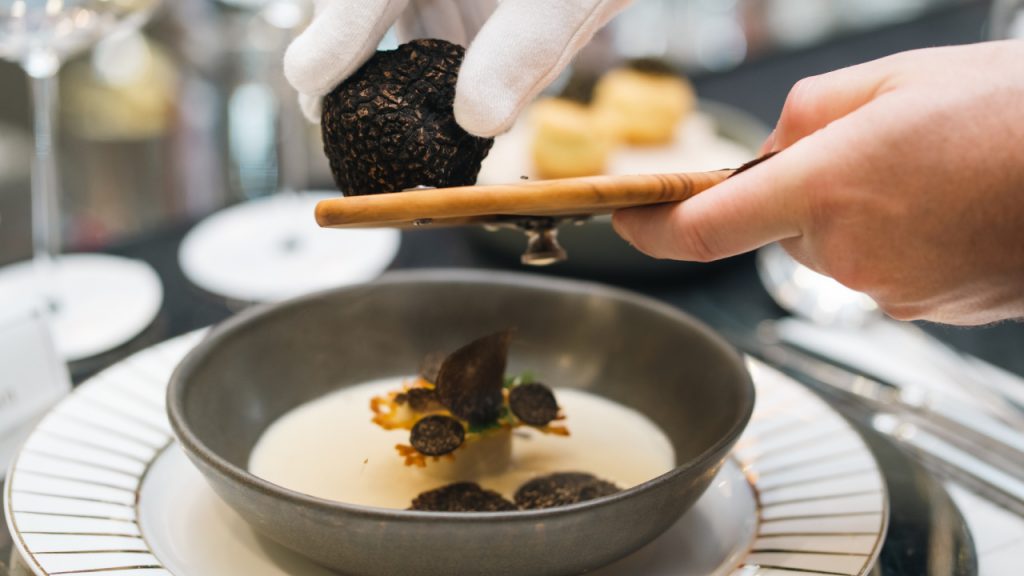 Meanwhile, the parade of wines began with a Petit Cheval Blanc, a relative newcomer to the family created at the behest of Albert Frère, one half of the ownership of Château Cheval Blanc (the other of course, famously being the world's current richest man Bernard Arnault). Created from a blend of two classical white grapes – Sauvignon Blanc and Sémillon – this wine was a purposeful effort to create an expression with plenty of personality, one which defies the caricature of white Bordeaux, exhibiting aromatic ripeness and yet a large acidity.
In the Petit Cheval 2018, the second wine which oscillates between zero and 12,000 bottles annually, de Laforcade points out to its promise of a hedonistic life to come, redolent with notes of crushed strawberries, and a bit of spice. Soon enough the big brother that is the Cheval Blanc 2015 – the youngest vintage deemed ready to be served – showcased its heady youth: a special aroma and a touch of oats and cereal which will disappear into the next decade. "It's like meeting people at different stages of their lives, and drinking this 2015 vintage now and the last bottle 70 years later will give you the full picture."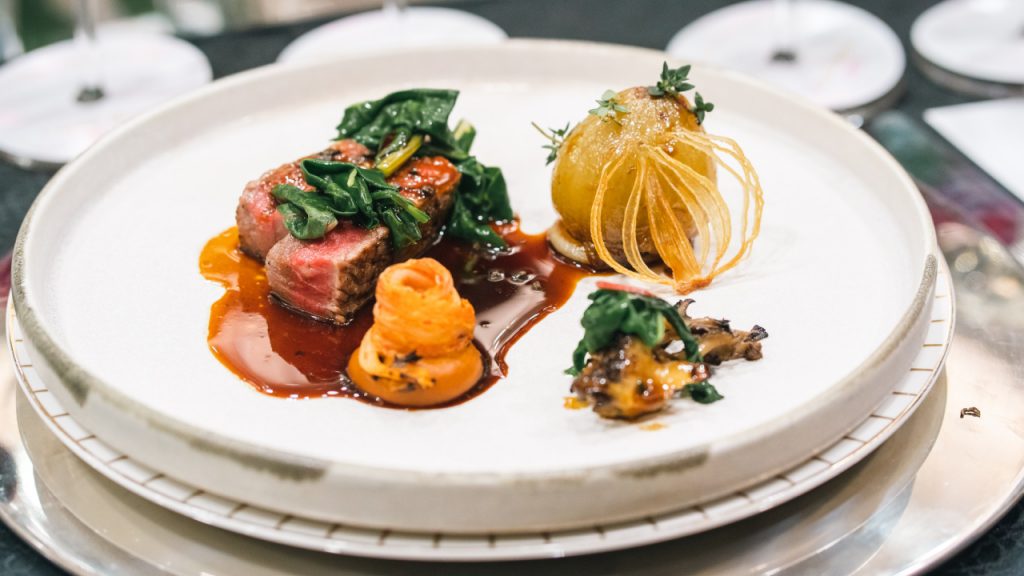 On the 2011, paired to the fish course, the vintage presents its acidity and energy following two 'historical' vintages, namely 2009 and 2010. On the 2011, the powerful personality is drawn from the tannin-rich thicker skins of the fruit formed by the weather, combined with its concentration of acidity to give it a 'passport' for a century of ageing. "With all the Cheval Blanc vintages, there should be no trouble for them to age for at least 40 years, but on how long they can be aged, we don't really know the limit."
Then, to some fanfare, the twin kings of the evening arrive in the form of the 2009 and 1998 vintages. "Many people think that a good Bordeaux vintage is dry – that is right. But they also think that the best vintages are warm – and that is wrong," de Laforcade says, adding, "the best vintages are cool because that's the unique moment where Bordeaux gives its best in concentration, freshness, refinement, elegance and balance on the nose and also palate."
Since Château Cheval Blanc began keeping archives, the years of 2005 and 2009 have been recorded to be the driest years in a century but in the case of the 2009, also very warm. The one thing that the estate has over its neighbours is its use of Cabernet Franc and because its age-old vines which are less susceptible to heat, this element has ensured that even in a warm year, there is a lasting consistency in the resulting wines. "This is also why we are not frightened by global warming, but are taking careful steps to grow trees between rows to generate shade and shadow in 10 to 15 years."
"When we presented 2009 en primeur, it was very exotic – recalling the spice bazaars of Morocco with paprika and curry," he remembers. "We were not comfortable at first as it didn't have the classicism of Cheval Blanc but the more we waited, the more it goes back into the Cheval Blanc family." As for the 1998 vintage, the cool weather allowed the wine to save all of its delicate notes on the nose and also palate, earning the right to be garlanded as a historic vintage and a complete reference of Cheval Blanc. "The best Cheval Blanc is the one that embraces all of its diversity," de Laforcade says. "You can't sum it up with one grape varietal on one type of terroir. It is a marriage, an orchestra and it shows that we are trying to birth the very best Cheval Blanc possible on that very vintage."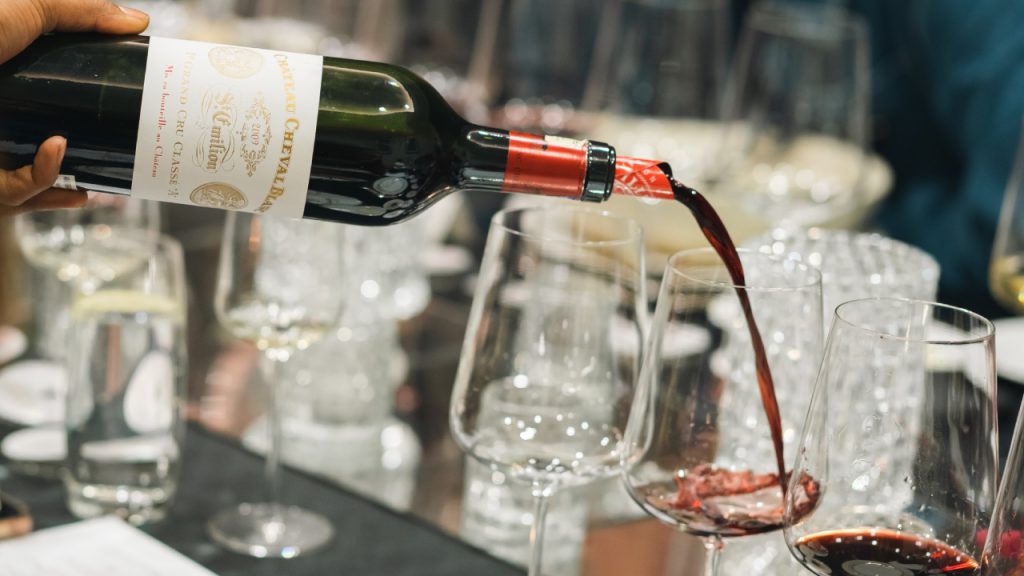 Which is why at Château Cheval Blanc, some of the old ways are best. "Our biggest value added is in choosing when we pick the grapes, with up to one month apart between the first and last vine," says de Laforcade. After that, it's a question of vinification where the wines are made 'very purely and simply' using natural yeast and zero sulphur in the vat. "We are farmers with means, ambition and an incredible piece of land," de Laforcade says, adding, "that puts us in a good position to appreciate wines just like our clients – always discovering something new in each year's vintage for the rest of our lives."
---