Wellness retreats may be daunting expeditions to the uninitiated. At Chiva-Som, the award-winning wellness resort in the seaside town of Hua Hin, Thailand (and its sister property Zulal Wellness Resort in Qatar), any fears of boot camp-type scenarios may be left at the door. Okay, a bottle of beaujolais with your dinner might not necessarily be on the table or an actual option, but a Chiva-Som experience isn't a spartan boot camp. The rooms, featuring contemporary Thai aesthetics, are just the right types of elegant spaces to contemplate lifestyle improvements. Dessert does come with your meal, albeit in the tiniest of portions; and, best of all, there aren't any drill army sergeants ordering you to wake up for pre-sunrise runs.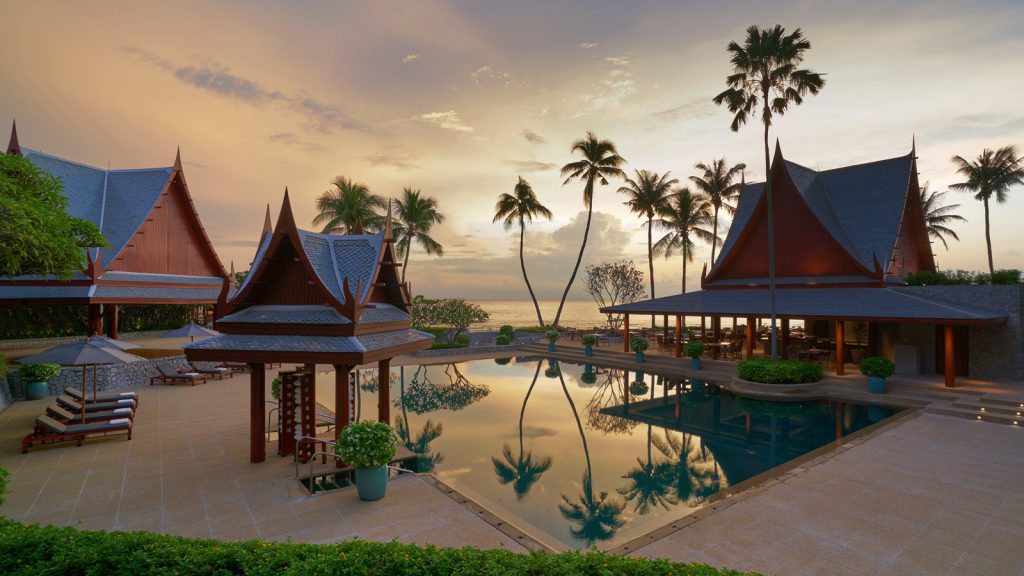 Here, multiple experts from Chiva-Som's two properties explain the inner workings, benefits, and purpose of mindful eating, calibrated fitness plans and lifestyle tweaks based on the ancient healing arts of Traditional Arabic & Islamic Medicine (TAIM).
Patience Sangwa, naturopath at Chiva-Som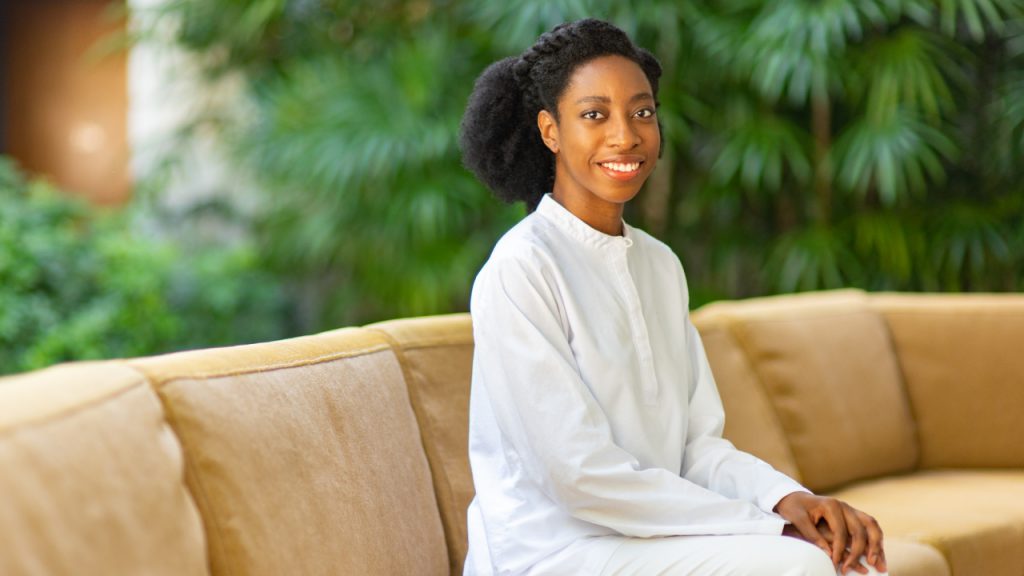 One of Chiva-Som's wellness specialisations is naturopathy, a system of alternative medicine that enhances the body's natural ability to heal itself. Naturopathy removes obstacles to good health while keeping the underlying causes in mind. Changes to nutrition, physical activity and lifestyle habits are a number of ways that this is achieved. Naturopathy also includes the use of supplements, herbal medicine and physical therapies to rebalance weakened systems.
The need to enhance the body's natural healing ability has become increasingly important in our fast-paced society—where individuals often mask symptoms of ill health in an attempt to keep up, without taking the time to address root causes. Although it may seem that symptoms sprout at rather inconvenient times, they are in fact a form of communication from the body. "If we pay attention to what the body is telling us, then we can adjust our habits and lifestyle in response," Sangwa says. She further explains that Chiva-Som encourages sustainable lifestyle transformation through many aspects and that the holistic approach of treatments aligns with naturopathic principles. "The wellness cuisine served at the resort is built around the naturopathic notion of 'food as medicine'," she adds.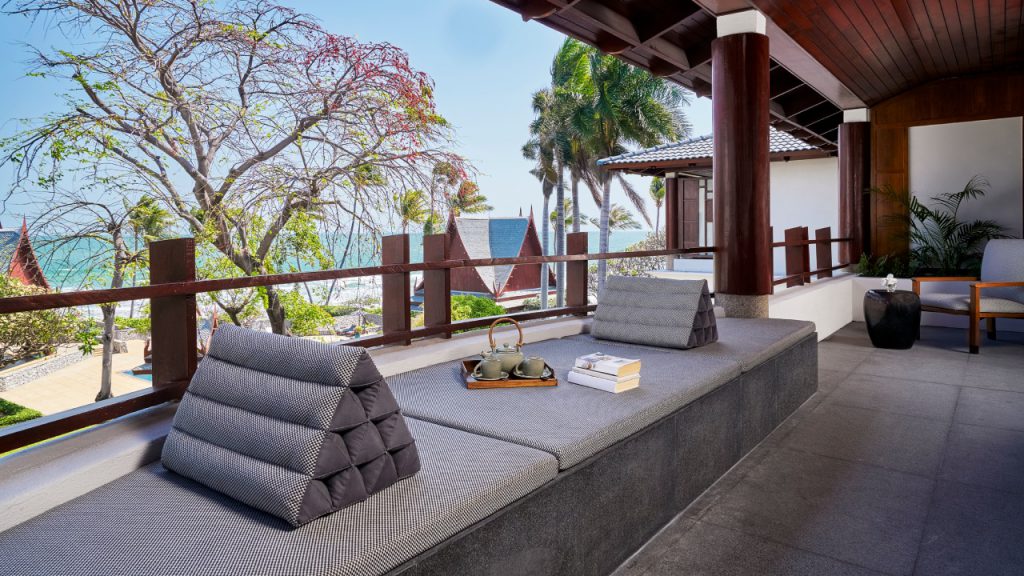 With a naturopathic consultation, guests receive a personalised report that details simple methods that they can use to improve their health, beginning at any level. This is something that guests can take home with them, as they learn to take responsibility for their health and well-being with support from the team at Chiva-Som.
Chaiyong Wongtungcharoensuk, fitness manager at Chiva-Som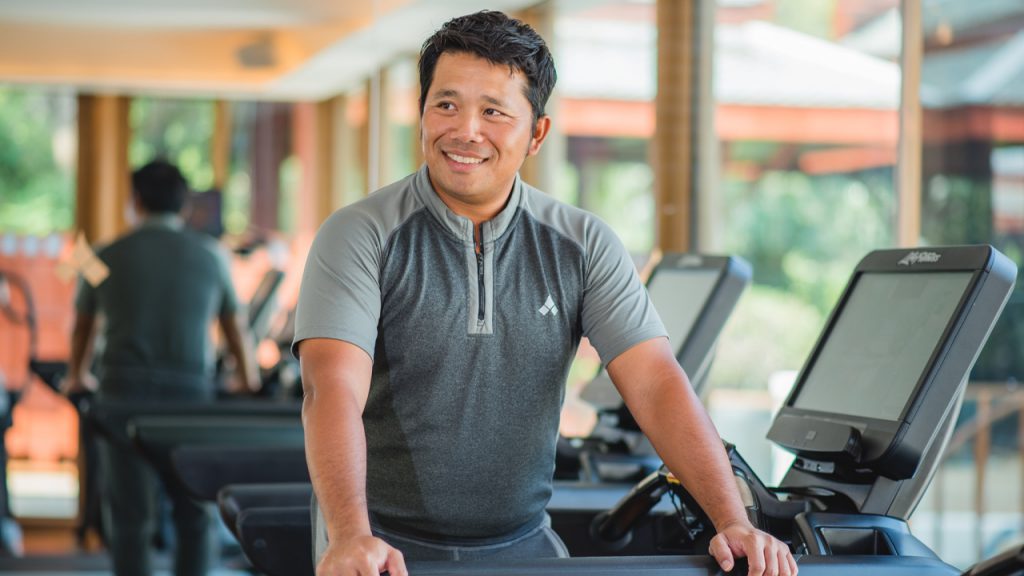 A key aspect of the Chiva-Som experience is fitness. "When guests leave us, they have a new mindset when it comes to exercise," Wongtungcharoensuk says. "We educate our guests about the multiple benefits of exercise. It's not just about cardio or weight training. The body is like a car that needs to be finetuned for performance, and that means increasing flexibility, balance and range of motion as well. Wongtungcharoensuk, a former golf pro and T-Course coach for the Thai Ministry of Tourism and Sport, adds that fitness is also about prevention of injury and keeping your mobility for the long term, which involves functional training in tandem with physiotherapy. 
"We also educate our guests about how their bodies respond to certain types of exercise. For example, many people undergo vigorous cardio training, but their body doesn't change," Wongtungcharoensuk explains. The reason for this, he says, is because cardio exercise
may not match a person's genetic make-up. The Chiva-Som solution: "We can personalise their exercise regimen to this, as well as work on diet with the nutrition team. We ensure that the exercise regimens suit the lifestyle of our guests back home, so that they are sustainable and result in long-term transformation," the dedicated fitness coach states. 
Sinchai Srivipa, executive chef at Chiva-Som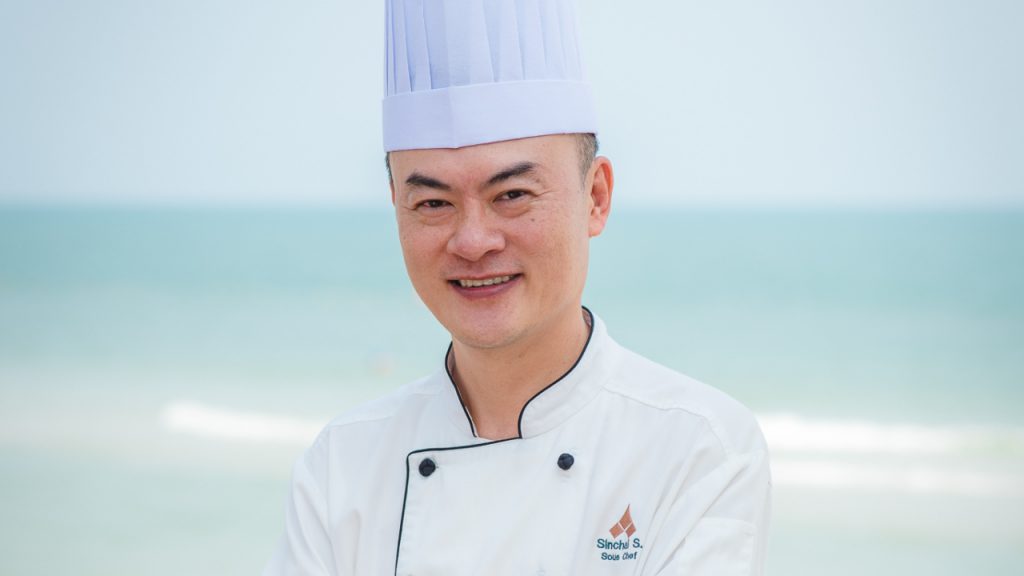 Chiva-Som is known for its wellness cuisine that is both healthy and flavourful. As part of the retreat's all-inclusive wellness journey, guests enjoy customised meals designed for their individual health needs and tastes during their stay. "The secret of good health, in my opinion, is food," Chef Sinchai says. "In fact, 70 per cent of health is a result of food, and only 30 per cent has to do with exercise." He gives an example of how he creates the dishes at Chiva-Som: "You need to go back to basics and balance your diet. Each meal should be divided equally into three parts: protein, carbohydrates, and fibre from vegetables. Next is moderation: food should not be too salty, too sweet or too spicy.
"You need to choose food that is not harmful to your body, as your body already has to work hard to keep everything working well," Chef Sinchai continues. "So the food you eat must not be a burden that needs to be eliminated. This means more whole foods and less processed foods. You should also avoid high levels of sodium, sugar and carbohydrates, as these will result in high insulin levels and high blood pressure."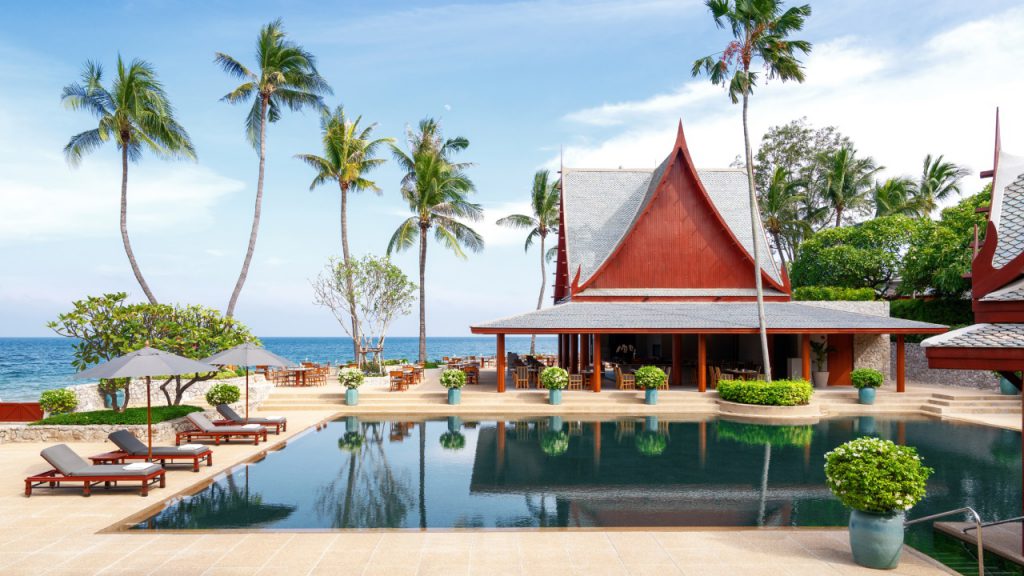 Chef Sinchai not only prepares healthful cuisine for guests at Chiva-Som, he also offers tips, tricks and suggestions on how they can prepare their own meals upon returning home. "During their time with us, guests learn how to make dishes more healthy using a bit of creativity," he says. "They may join a cooking class to learn about alternative cooking techniques and ingredients. We also share recipes with them that are healthy and flavourful at the same time."
Bibi Lockhat, TAIM specialist at Zulal Wellness Resort by Chiva-Som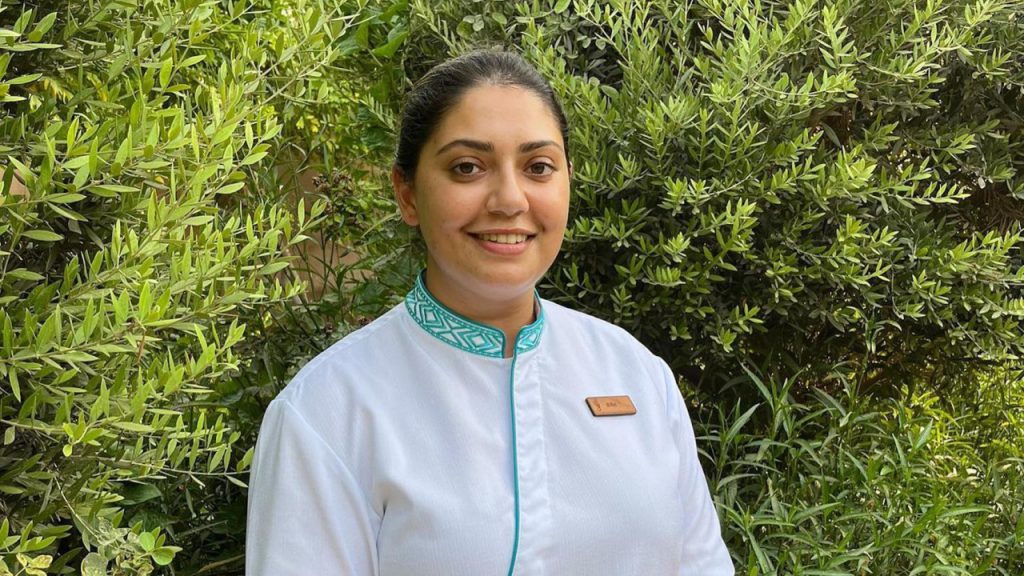 "Zulal Wellness Resort by Chiva-Som blends the already established wellness approach of Chiva-Som with Traditional Arabic & Islamic Medicine (TAIM)," Lockhat says. The approach taken at Zulal Wellness Resort integrates mind-body therapies, traditional herbal medicines, diet and nutrition, as well as fitness and physical therapies to enhance and maintain the wellbeing of mind, body and spirit. "After an initial consultation with a TAIM specialist, guests are given a lifestyle recommendation plan to implement during their stay, and also to take home with them to continue their journey towards sustainable lifestyle transformation," she adds.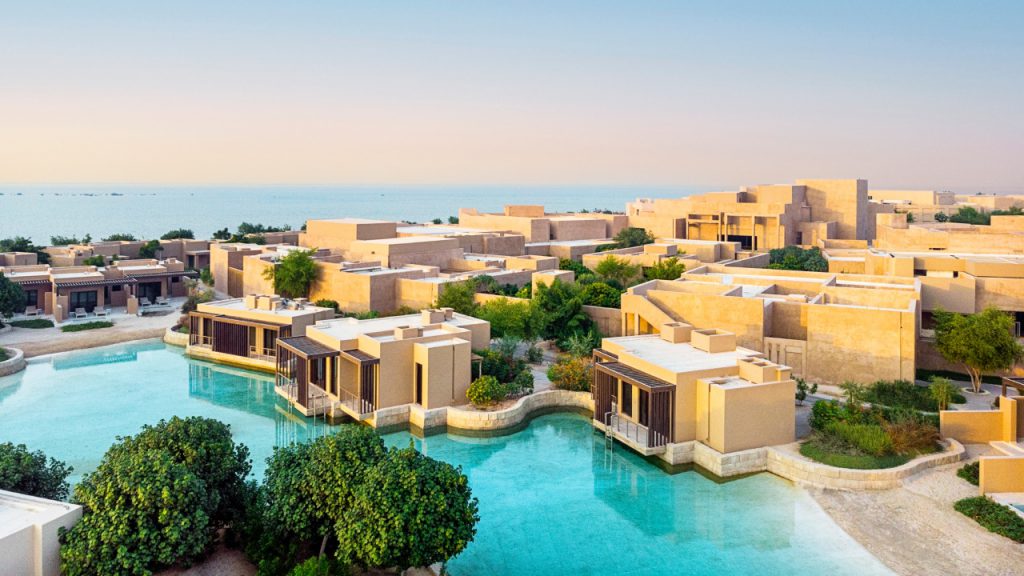 Based on their temperament, Lockhat says, guests are given detailed advice on the different types of food and drink they should eat and avoid, fitness activities they should partake in, their required hours of sleep, and whether they should nap or not. They may also be encouraged to make time for restorative activities such as dance, journaling and meditation to correct any emotional imbalances. "Guests then return home with a personalised blend of therapeutic herbs from the apothecary," Lockhat says.
---