Leisurely pastimes such as yoga, baking or owning a pet dog enjoyed a bit of a renaissance recently, but the staff at Conrad Koh Samui took things up several notches. They didn't merely just 'do' some 'gardening'—they grew their own organic land sprawl, Iris Farm, appropriated from a vacant plot of land near the resort.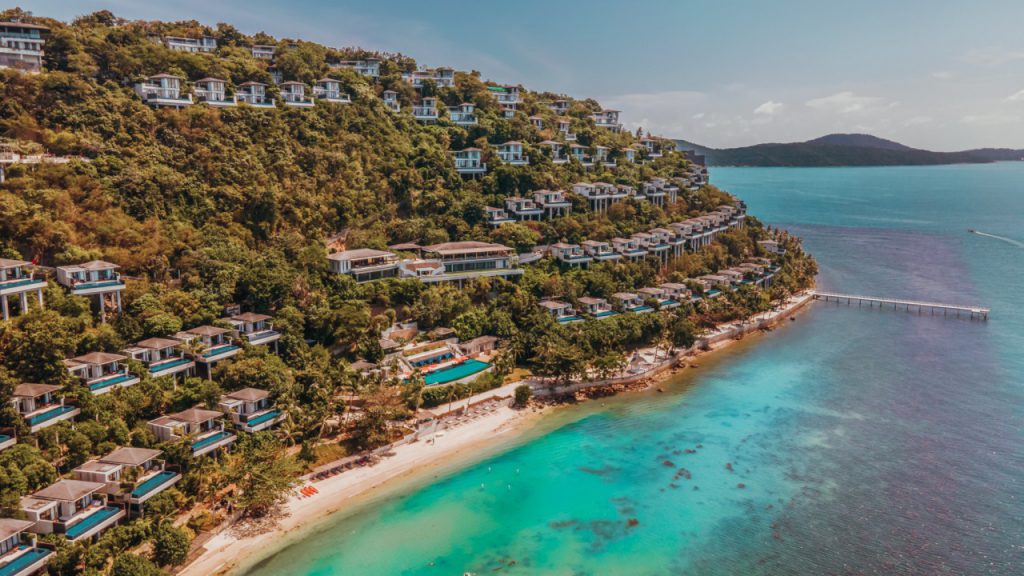 Iris Farm's bounties now include palm-sized lemons, free-range duck and chicken eggs (the farm produces an average of 8,000 eggs per month), stalks and stalks of asparagus, and a cute tribe of goats. These collective efforts, headed by Conrad Koh Samui's general manager Ruben Dario Gabiño and a bellman-turned-farmer Payap Khunkayam, were as much a hands-on approach that addresses environmental sustainability as it was a means to boost team morale during the two years or so when Koh Samui was shut off from the world.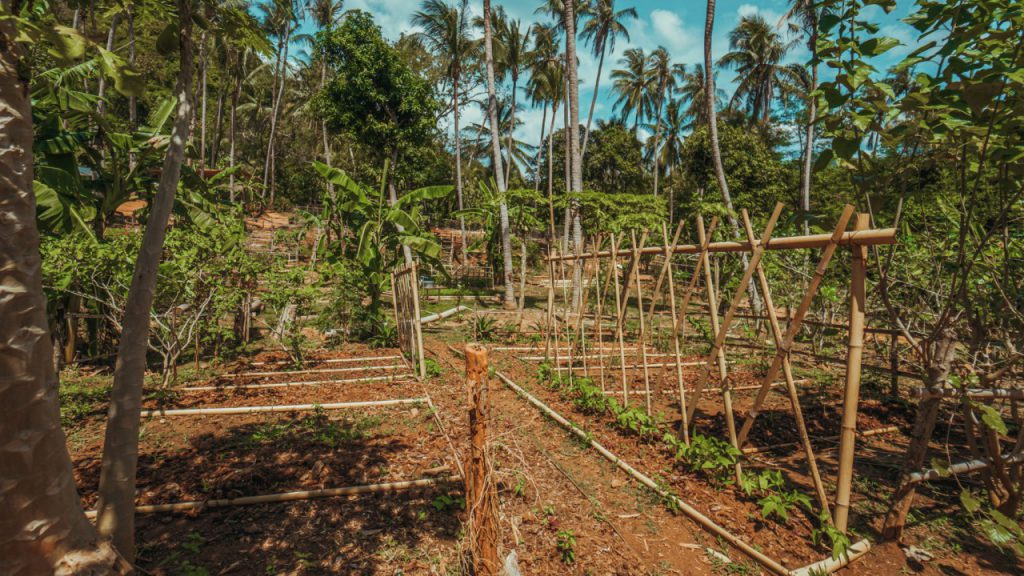 The quiet time has clearly paid off, especially now that international travel is nearly back to its pre-pandemic heights. Conrad Koh Samui not only has a self-sustaining farm, it also boasts a freshly honed expanded stretch of beach, created by the removal of several gigantic boulders that previously met the Gulf of Thailand's (relatively) warm sparkling azure waters.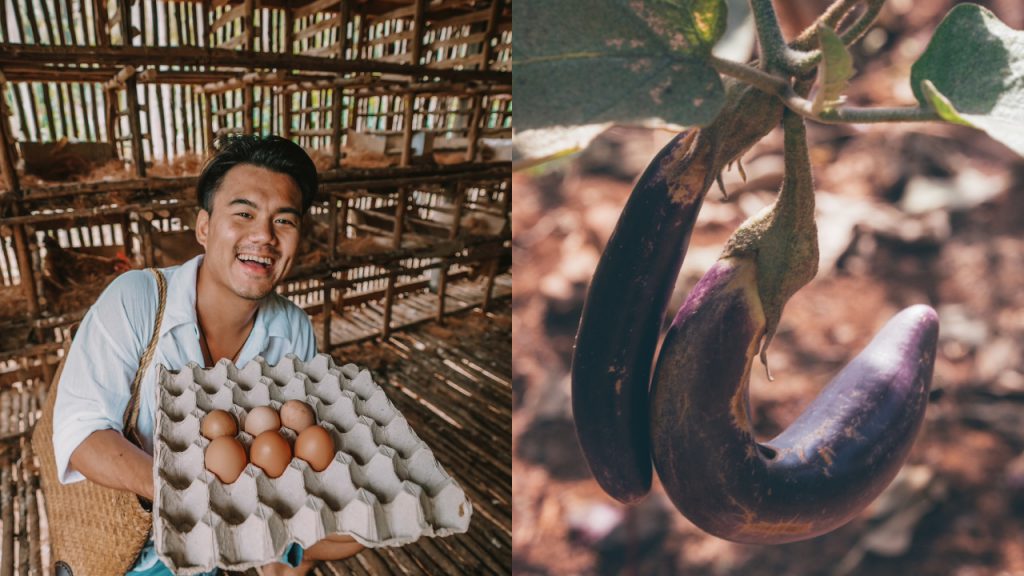 But the Mother Earth theme doesn't just stop at lemon trees; the resort's Botanikka Eco-Cafe further riffs on DIY sustainability cues with its in-house coffee roasting machine. It's a gargantuan device that ensures that the resort never runs out of high-fiving java, which the resort's guests can learn the inner workings of while roasting their own coffee blends. Then, there's kombucha—lots of it. It's a vinegary beverage with an assortment of 'bases', including earl grey, mango, and coffee, that promises many healthful benefits. And yes, kombucha-making classes are also available at the cafe.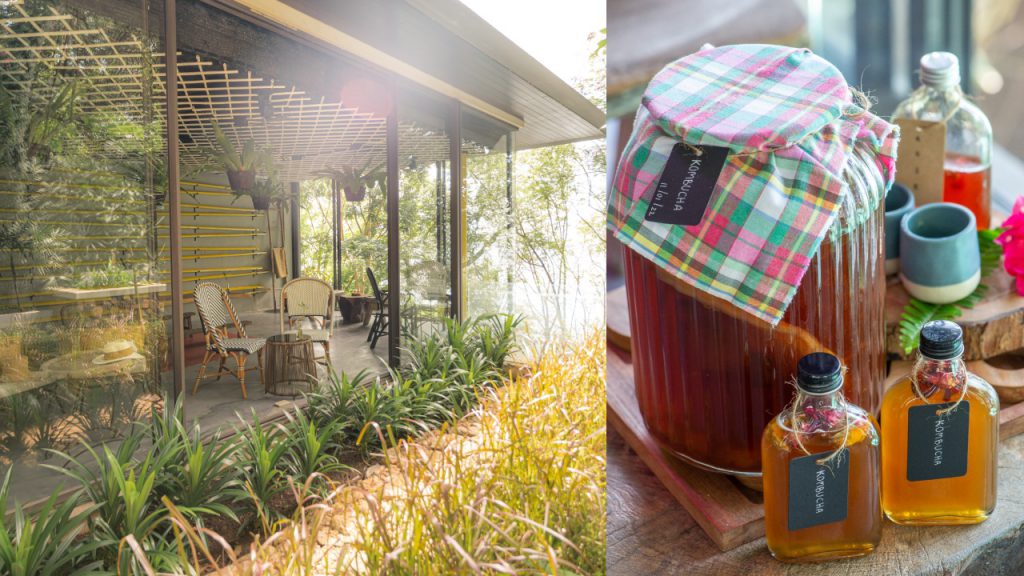 The resort's eco highlights doesn't necessarily mean it has forgotten its luxury raison d'être. In fact, the kombucha and the coffee-roasting are counterpoints to what possibly are the most sublime hospitality touchpoints available on the island, Thailand, and perhaps the world. These include the resort's 81 villas with their contemporary design schemes conceived by an architect who actually enjoys staying at five-star resorts, rather than one who sketched the blueprints for each villa without considering how guests would unwind, sleep or party in it.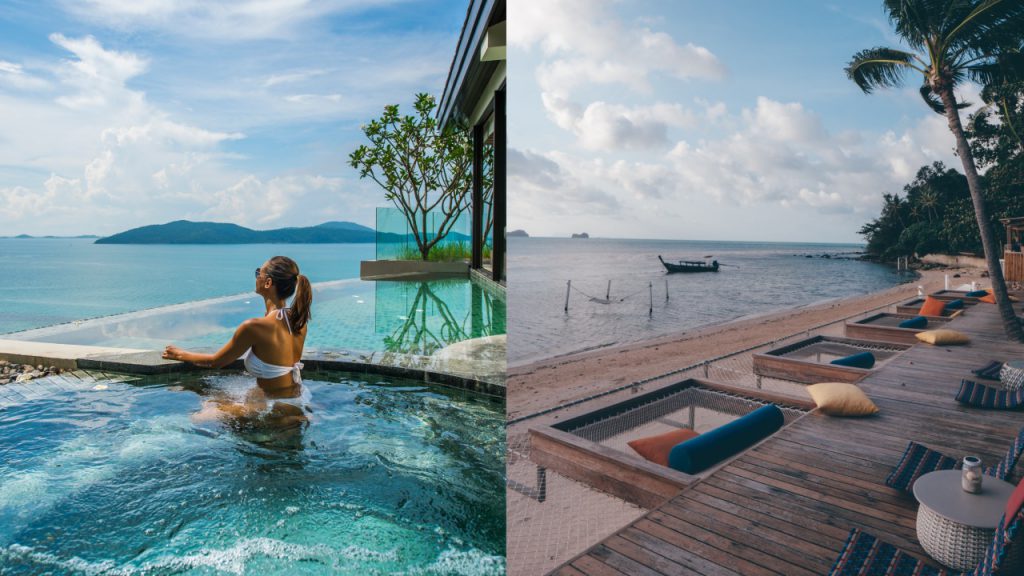 Each villa has ample space, some with requisite floor-to-ceiling views of the Gulf of Thailand and Five Islands. Furnishings are contemporary with distinctive Thai elements peppered throughout the space. Bedding is standard issue Conrad, including the chain's signature pillow menu. Some villas, such as the Ocean View Pool Villa, come with their own 10-metre infinity pool to cool off in after a sweaty morning exploring Iris Farm or an afternoon spent venturing by long tail boat to nearby islands. Needless to say, one's Instagram game can't get better than the villa views featuring powder blue expanses of sky meeting the ultramarine-tinged coastline.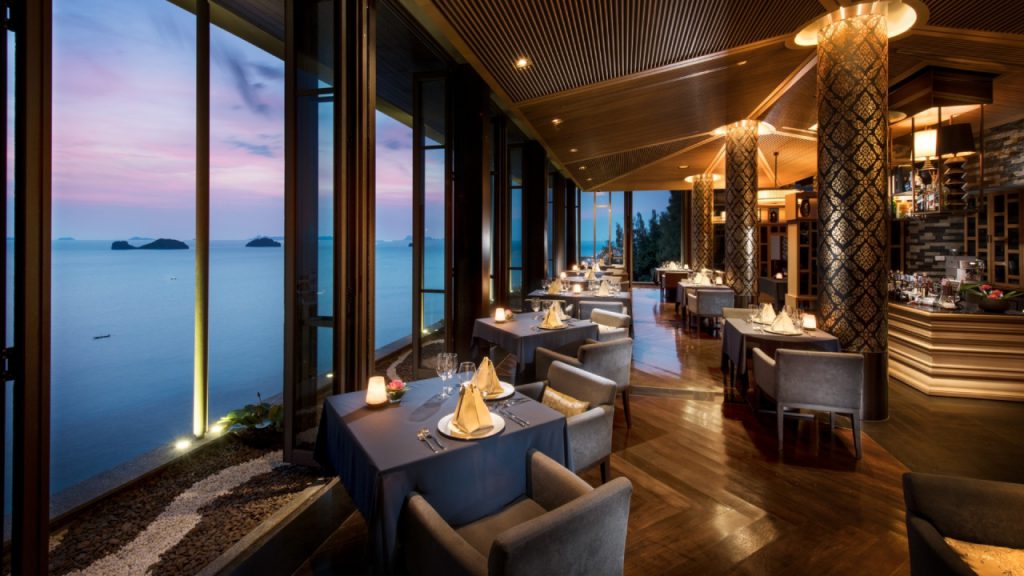 Meanwhile, mealtimes at the resort's sleek and slinky steak restaurant Jahn are equally social media-worthy. Justin Galea, the resort's director of culinary operations, began his hospitality career in Scotland learning about the subtleties and the standouts of beef livestock. He puts these career-defining skills to good use. An expert at tableside flambé, he selects the best cuts of meats to pair with a Thai-accented selection of sauces including a tasty spicy papaya version. (But if you ask nicely for a cauliflower steak, Galea wouldn't say no, either.) Desserts, including the creative chocolate iterations here are, by the way, worth the extra 45-minute run at the resort's gym with its own claims to fame: its billion baht views.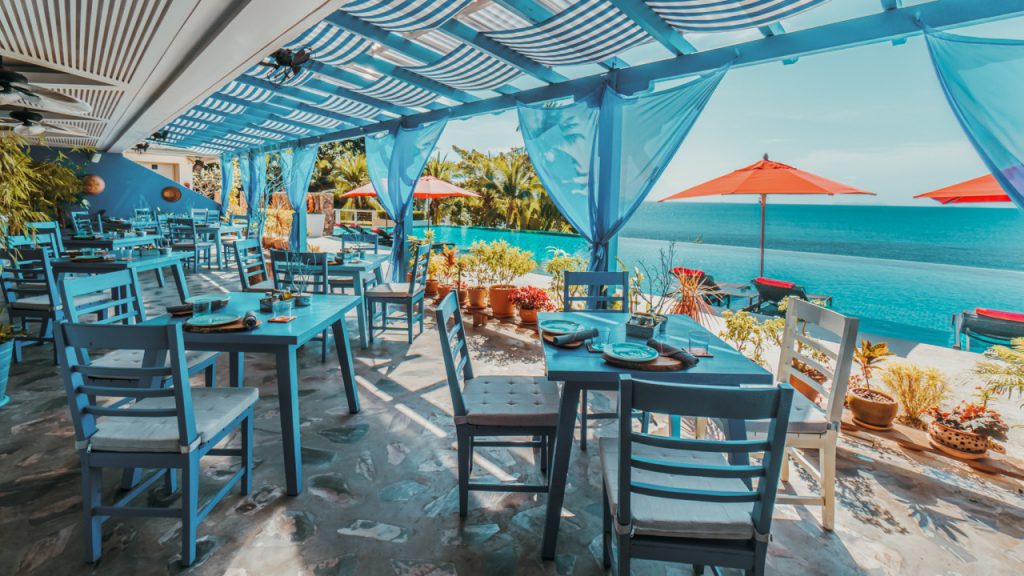 For a more casual feel, the poolside Azure Bar and Grill has a nifty Southern European mood and feel. Order a duck egg pizza to go with a nicely fermented mango kombucha. There are also 'safer' options on the Mediterranean-inflected menu. But because you've already leaned into the resort's eco flourishes, kombucha might just be the way to go.
---