Since launching its first furniture piece in 1966, B&B Italia has evolved into a hallmark of Italian design, introducing innovative pieces that have since become icons. Born through the creative mind of Piero Ambrogio Busnelli, the company has been honoured with four Compasso d'oro over the years, the highest honour in the field of industrial design in Italy.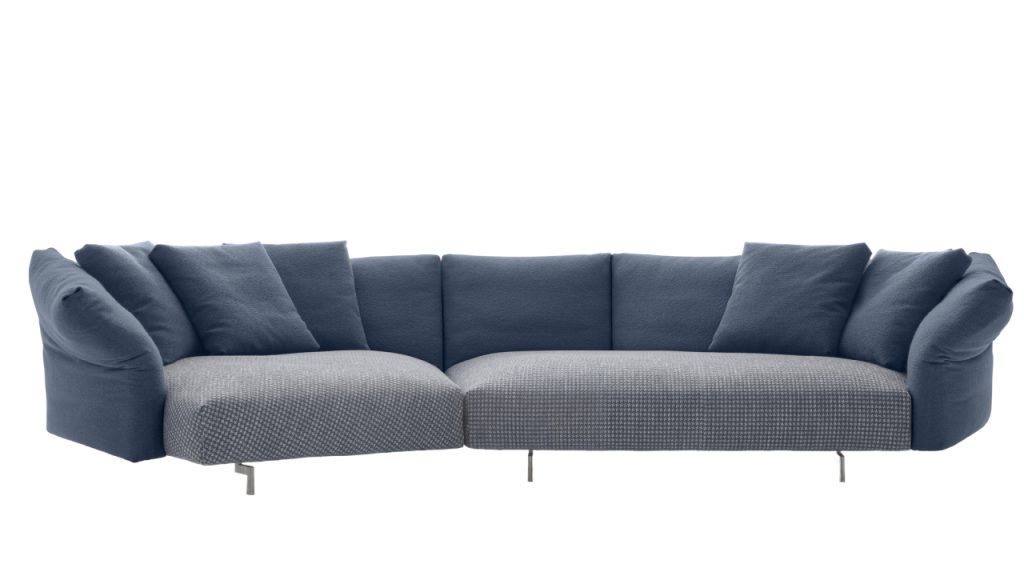 Its boundary pushing designs have been housed in museums, prestigious public locations, and even numerous Bulgari Hotels, which have been extensively furnished with its timeless pieces. The northeastern Italian company's extensive portfolio of luxury furniture pieces also include eminent designers such as Zaha Hadid and Gaetano Pesce, as well as high-end collaborations with Hermès and Rolls-Royce, to name just a couple. One of its most memorable designs is the Le Bambole by architectural mammoth Mario Bellini, which was recently reinvented through a collaboration with Stella McCartney to celebrate its 50th anniversary. 
For the Salone del Mobile this year, the world's leading design event, B&B Italia was naturally one of those that shone at the exhibition with its 2023 collection 'Solids', which is saturated with pools of imagination. The house's latest debuts included chic and contemporary designs that will not only elevate your living space, but will also define it. In typical B&B Italia fashion, they march to the beat of their own drum, and as Artistic Director Piero Lissoni said, "B&B Italia is recognised for great classics but at the same time has always been able to surprise. This year we wanted to be as surprising as possible."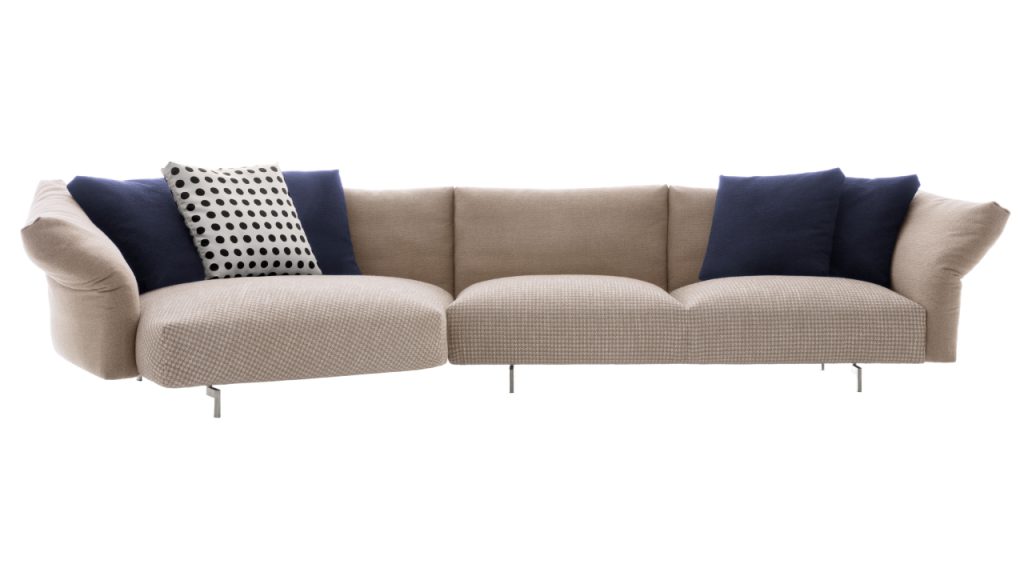 Lissoni also created one of the most compelling pieces in the collection, 'Dambo', the third sofa system that he has designed for the brand. At first glance, it seems to be characterised simply by plush ergonomics, but its structure is surprisingly complex. The pentagonal base elements, with their large dimensions and great flexibility can be used as peninsulas when combined with other elements or as free-standing monoliths. 
This versatile piece can even be integrated with previous collections to create an actual archipelago of combinations for a complete furniture set that truly reflects each individual's style or to create a more eclectic living room space. The armrests resemble petals thanks to a front movement that allows them to be lowered and adjusted as desired. The entire series also boasts a cold-foamed construction system with state-of-the-art upholstery for maximum comfort. 
"Dambo is a modular system that suggests a new way of sitting, a system of large islands," Lissoni says. "The sofa is assembled in a simple way and features an armrest with an asymmetrical movement. I imagined it as an island amid the ebb and flow of everyday life." His second piece for the 'Bold' collection is 'Eryt', an armchair with a strong graphic presence, which is a nod to 1950s Nordic design and to elements of Japanese culture.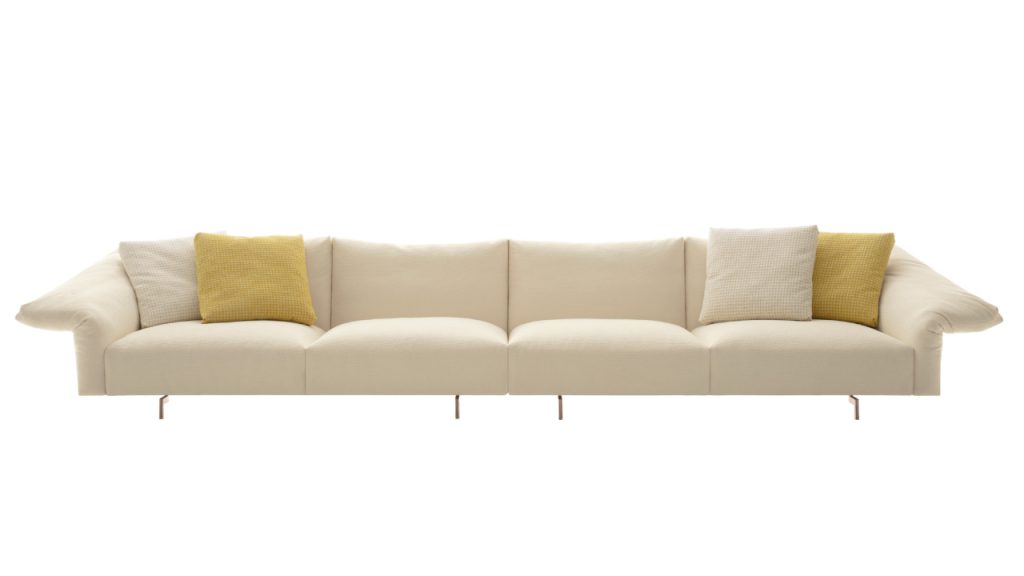 For his debut with the iconic Italian design house, Singaporean designer Gabriel Tan created a transversal collection that was conceived as the result of his research into "serenity". Consisting of a writing desk, bench, bedside table, and screen, the collection exudes sophistication. Slender frames composed of thin bronzed nickel painted steel profiles mark each piece, which is suited for those looking to create an immaculately curated space.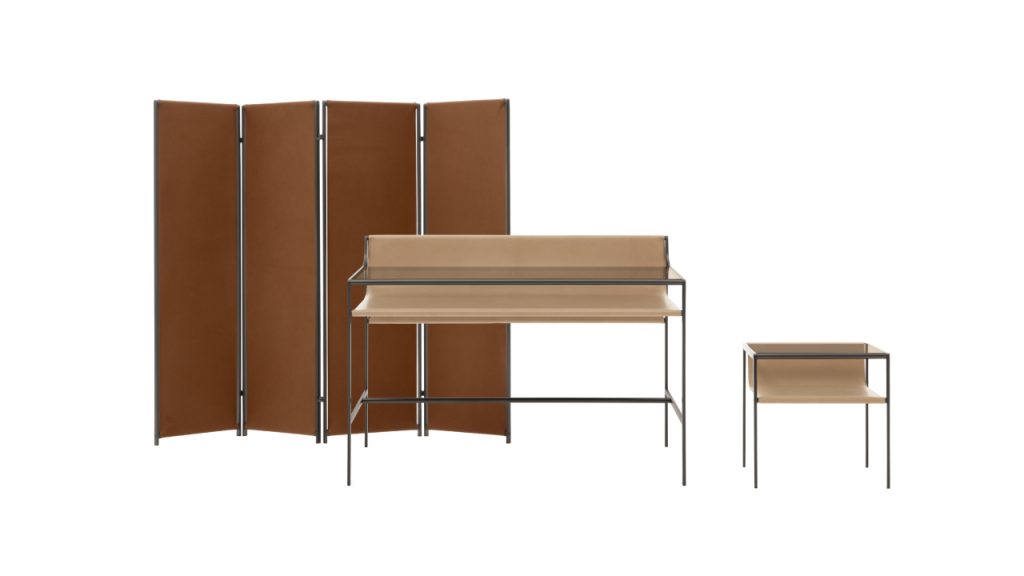 "Quiet Lines is a range of bedroom furniture that embraces a paradox—inviting rest while awakening the senses," Tan says. "The silhouette of each piece in the collection is composed of curved and straight lines, forming graphical compositions. Driven by circular design principles, each component in Quiet Lines has been designed to be easily disassembled and separated, so that each part can be individually reupholstered, refinished, or repaired when needed." For instance, the screen can be adjusted to three or four doors if desired.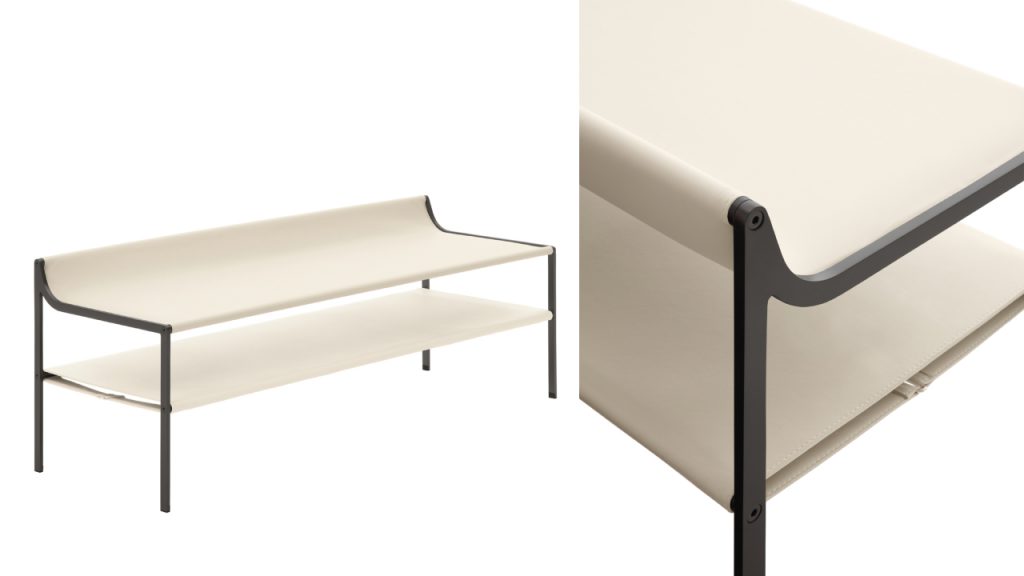 Another compelling piece is 'Heri O', an homage to the timeless style icon Jacqueline Kennedy Onassis, or Jackie O'. It was created by Monica Armani, who was also behind the highly successful 'Allure O' tables and the 'Flair O' armchair. This year, she also introduced 'Flair O' Couture', which is geometrically similar to its predecessor with the addition of a woven backrest made using a special circular loom in line with an ancient Italian weaving technique. The extension of this collection is also a look back in time to the glamour of the 60s, like its predecessors, by combining elegance, essentiality and charm. 
"Heri O', simple yet sophisticated, is a symbol balancing memory and contemporaneity," Armani says. "I created a chair that immediately welcomes you and makes you acknowledge it. A decisive, tense but also sinuous graphic mark that delineates the structure and accommodates the upholstered seat." For those seeking the ultimate domestic throne, the chair features a clean design made of a curved and joined wooden frame which is a balance between tradition and novelty.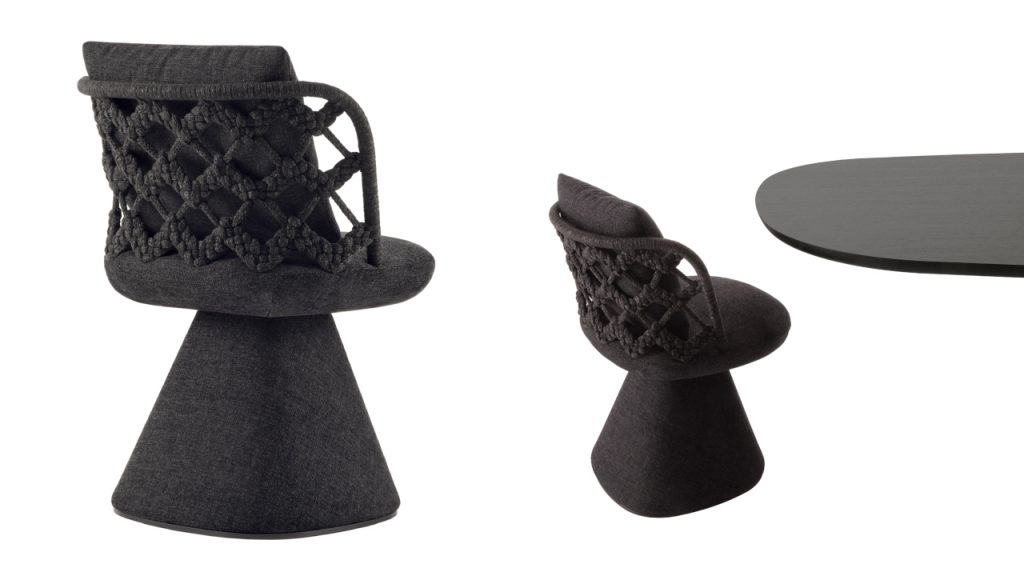 The upholstered cushions are made of a foamed metal base covered in fabric that fit it like a tailored suit. There are endless ways to make Heri O' your own with its countless finishes, from light and black brushed ash to glossy lacquer in different colours, combined with B&B Italia's extensive textile collection for the seat and back cushions.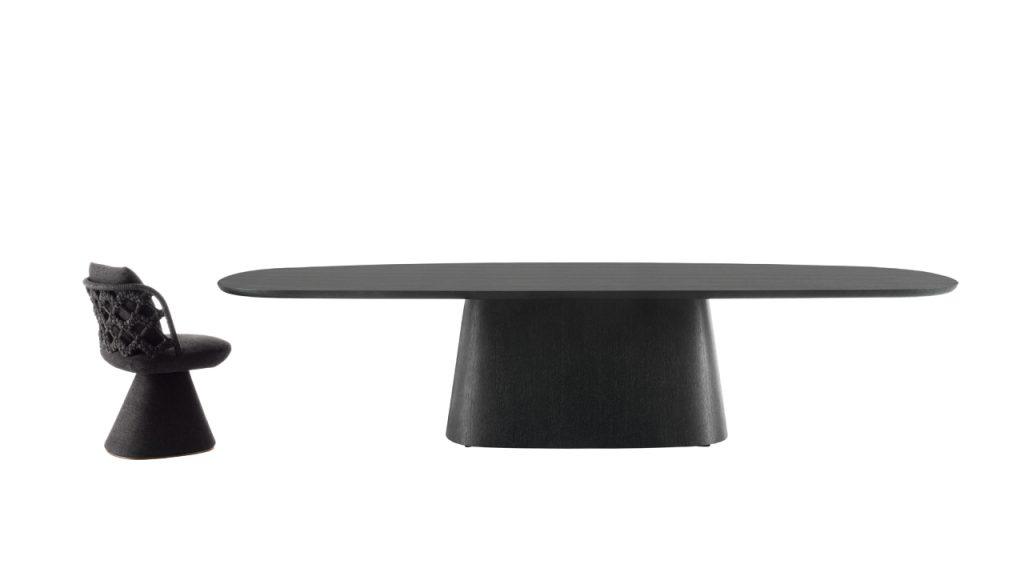 ---