The food scene in Kuala Lumpur was a totally different ball game and, to an extent, an entirely new ballpark than it was a decade ago. From Instagram feeds, it's clear that the city's growing multitudes of ravenous foodies aren't complaining. It's also a natural evolution of the culinary world that, when standards and offerings become more refined, so do palates. Or at least, we hope so.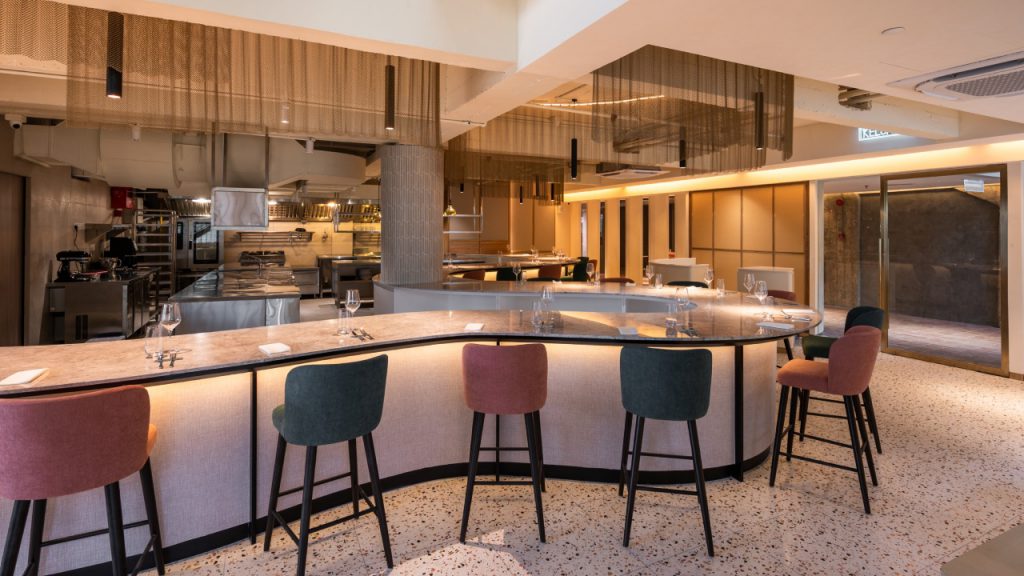 A striking example of this is the recently opened Seed by Whitegrass, a confident offshoot of its Michelin-starred counterpart Whitegrass in Singapore. It's housed in the curiously sounding The Five development in Damansara Heights, which a decade ago was the location of the United Nations' offices. 
Seed's open-plan interior means that, from any seat in the restaurant, one gets a chef's table view of the kitchen. Diners sit atop bar counters with curved retro edges that look out to Seed's chef and his team at work. The industrial-meets-nature aesthetic is both Zen monk in personality and heavy duty in hardware (the latter being a metal chain ceiling feature), and it's this delicious contradiction that diners get to experience during their meals here. 
Head Chef Joshua Ho follows a similar path as his mentor Takuya Yamashita at Whitegrass. Both are skilled in their takes on French-Japanese cuisine that's subtle, elegant and intelligent. The flavours from Chef Joshua's menus, available as two series of five and eight courses, are never overpowering or have any sort of 'too muchness'.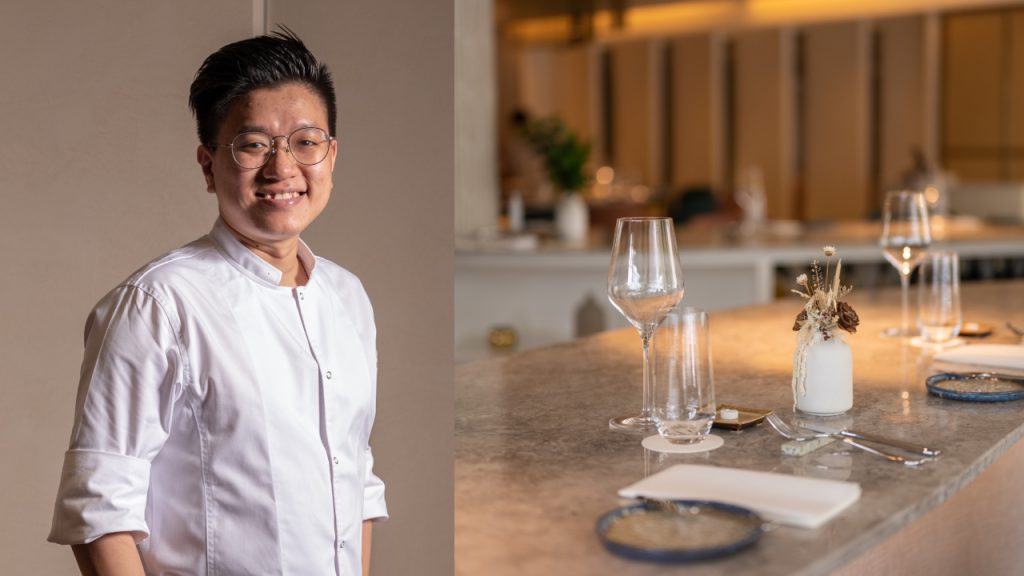 To start, the komochi yari ika, an artful bite of aioli and anchovies, offers a sincere expression of Japanese-French food. It's similar in spirit to how Japanese designers and their minimalist aesthetic took over the French fashion world in the 1980s, a time when some of the present-day KL foodies were munching on fries and McDonald's apple pies.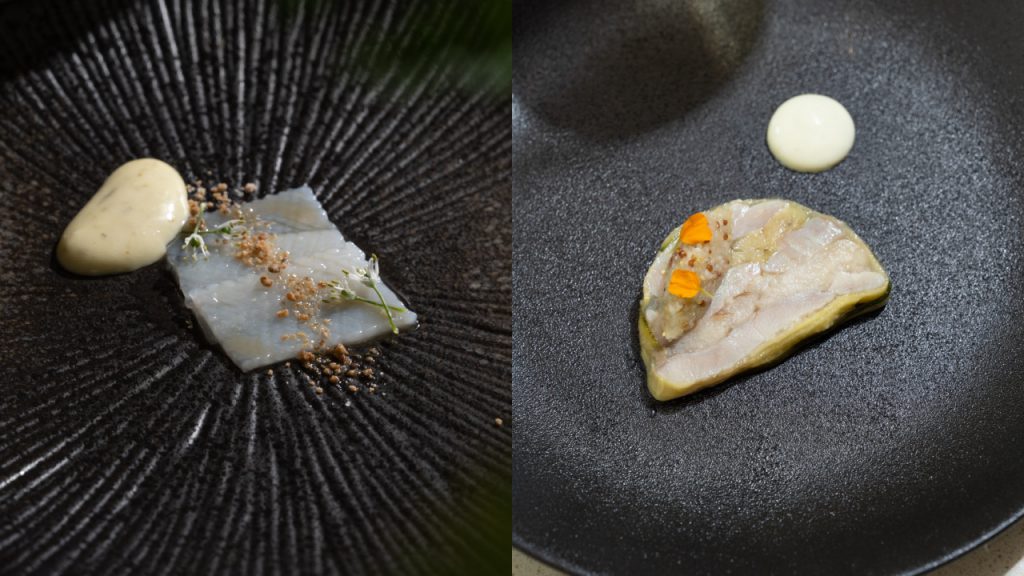 Subsequent standouts include agria potato (a caviar-topped version costs RM50 extra) that one imagines, in a perfect world, could be served as two dozen delectable morsels to snack on while binging on some Netflix series. Alas, we don't live in such a desirable reality; it was just that singular piece of deep fried yumminess that sat on the smooth cocoa-hued wooden block of a plate.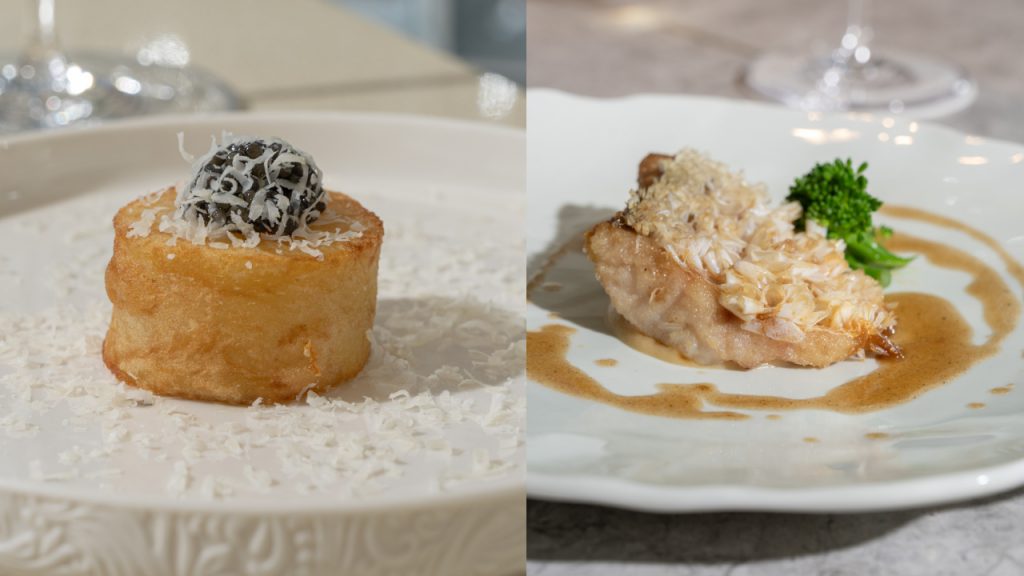 One of Seed and Chef Joshua's favourites is the amadai with crispy skin, romanesco and indulgent beurre meuniere. The fish, according to the Seed's culinary team, is 'bathed' onsen-style in oil. There's no basic deep-frying at Seed. The result of this oil-bath technique is impossibly crispy skin with bouncy-yet-soft flesh, shone with a savouriness from the beurre meuniere with herbs and a pinch of lemon. 
More substantial courses from the menu come soon after. There's a choice of duck with forest mushrooms in a tangy bigarade, or the wagyu with miso and red wine reduction. The duck isn't your ordinary canard à l'orange. The dish is presented with a touch of Asian flair (possibly inspired by Seed's Chinese-French restaurant Ling Long upstairs) as a thickly sliced yet pretty-passable-as-tender slab of week-aged duck breast. Wagyu fans take note: the high-end keto-friendly serving of prized meat is prepared with not a little affection. Seed's Mizayaki waygu (and not an Australia-bred iteration) is possibly the star of the show here. And for an extra RM100, it can be yours.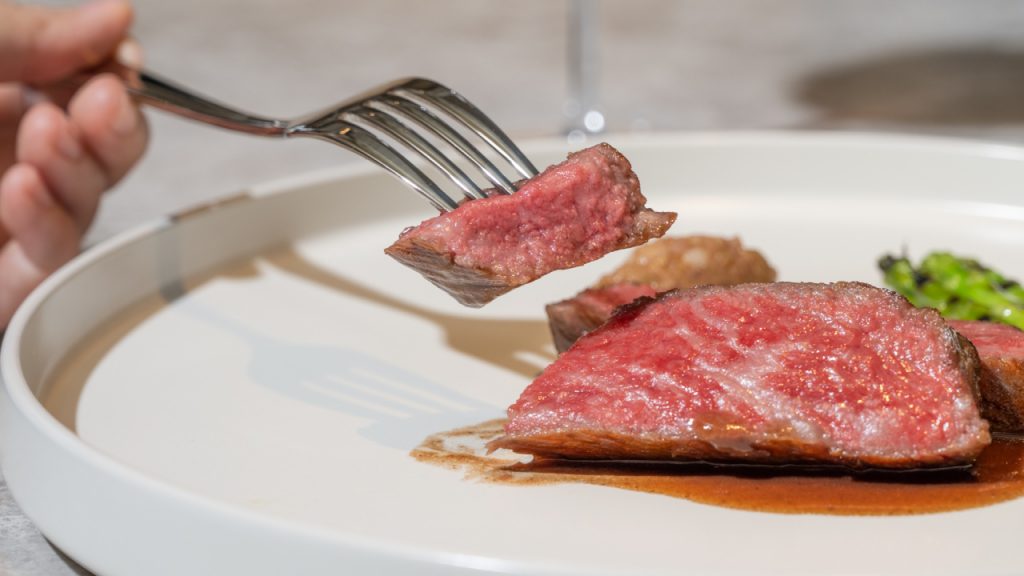 Desserts such as the macaron-type Japanese strawberry and mascarpone, the fresh-from-the oven financiers, and the cute cucumber sorbet are all concise and sincere takes on Japanese-French sweets. It wouldn't take much of an imagination to picture these three bon-bon desserts being made and sold at patisseries in Tokyo like L'atelier de Plaisir or Sadaharu Aoki. Again, like the previously mentioned dreamy two dozen agria potato bites, it would be a food porn fantasy come true if the financiers came in a pack of 50; the strawberry and mascarpone along with the cucumber sorbet in humongous bowls.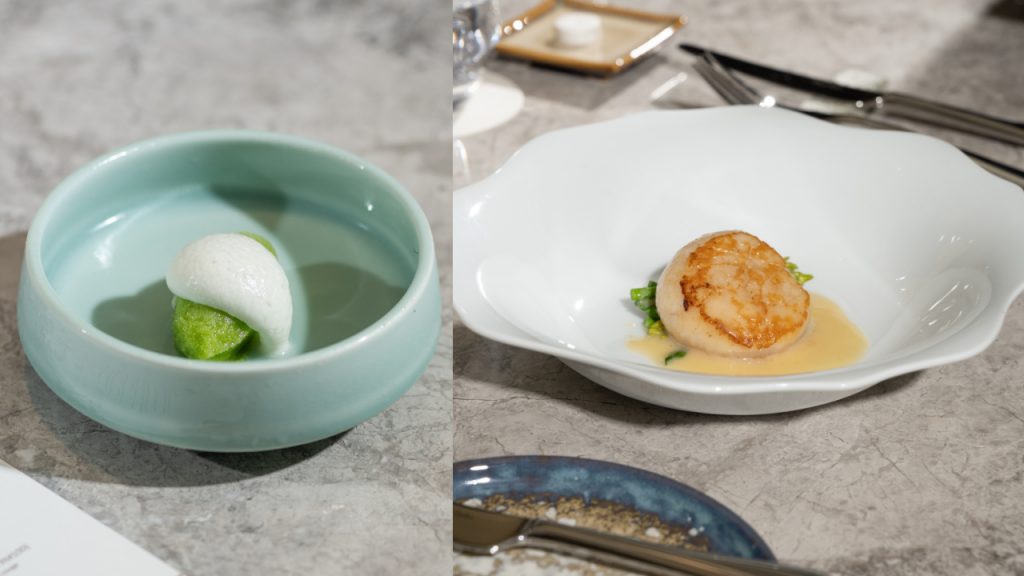 It's just been a couple of months since Seed opened, and it's quite clear that the restaurant has its French-Japanese heart in the right place. Nothing too fussy, too pretentious or too cerebral. It doesn't attempt to reinvent any culinary wheel. The simple reason being: there's no need to reinvent something as precise and well thought-out.
---