There's an oft-repeated African proverb that states 'It takes a village to raise a child'. In that same vein of thought, a synergistically supportive relationship between The Datai Langkawi and the island's community has long played an essential role in the resort's longevity and success. "Today, we talk about 'originality travel', and one of the key aspects is how to engage local communities in what we do, whether it's supplies, food, or arts and crafts," says Arnaud Girodon, General Manager of The Datai Langkawi.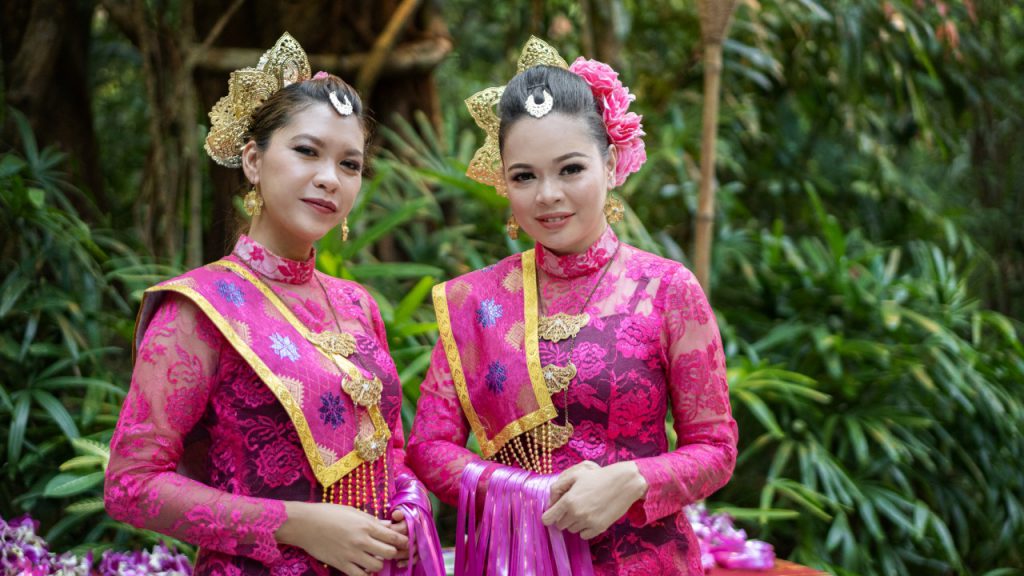 "We are living in an environment where we need to leave an impact on Langkawi Island's community. Coming here and taking everything, making a profit and not contributing back wouldn't sit very well in this day and age," he adds. "We want to make more of an effort to involve more and more of the local community into our future projects. Around 400 of our employees are either from Langkawi or they live here with their children and are already part of the community, so it's important that they feel they contribute to the good of the island."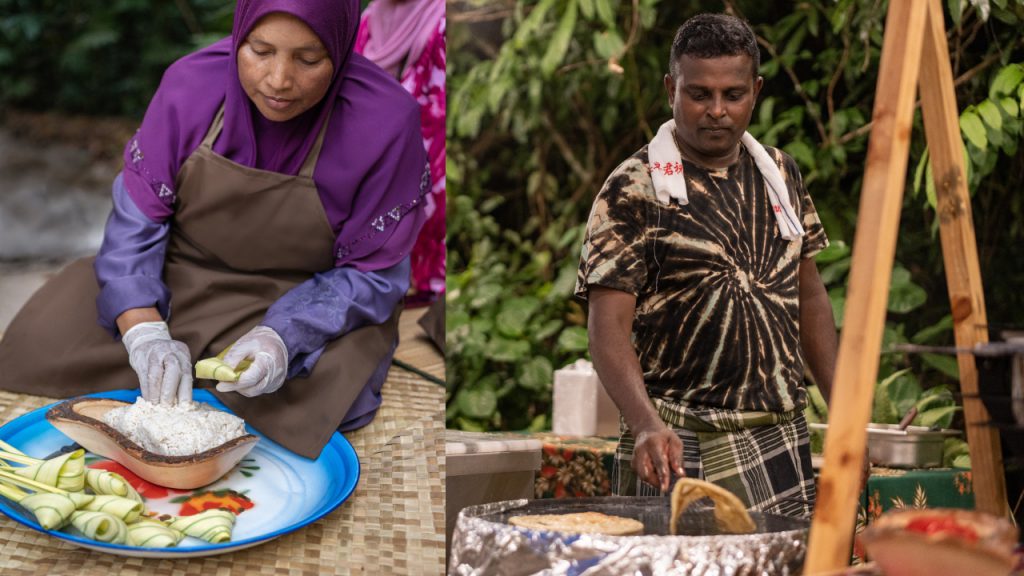 Fully determined to put the importance of Langkawi Island's local population in the spotlight, The Datai Langkawi settled on the theme of 'Celebrating our Community' for Chapter 1 of its 30th anniversary celebrations, which took place from 10 to 19 March this year. To start with, newly arriving guests and those taking a quiet turn about The Lobby were taken on a nostalgic trip down memory lane by a standing exhibition that detailed the history of the resort – right back to the days before The Datai Langkawi's construction in 1990, through to its opening in October 1993, and the magnificent results of its most recent renovation in 2018. 
As guests marvelled at old photographs of The Datai Langkawi in its infancy, they were also treated to a complementary exhibition along the resort's main corridors entitled 'The Grandeur of Monochrome Malaysia' – a series of photographs by award-winning Malaysian photojournalist SC Shekar, a pro-bono contributor to The Datai Pledge. Each striking photograph documented either the beauty of Malaysia and or its indigenous people (with aerial shots bravely captured by Shekar during an open-door helicopter flight), and was displayed in an interactive gallery with scannable QR codes linked to individual videos narrated by The Datai Pledge's Chief Advisor, naturalist Irshad Mobarak.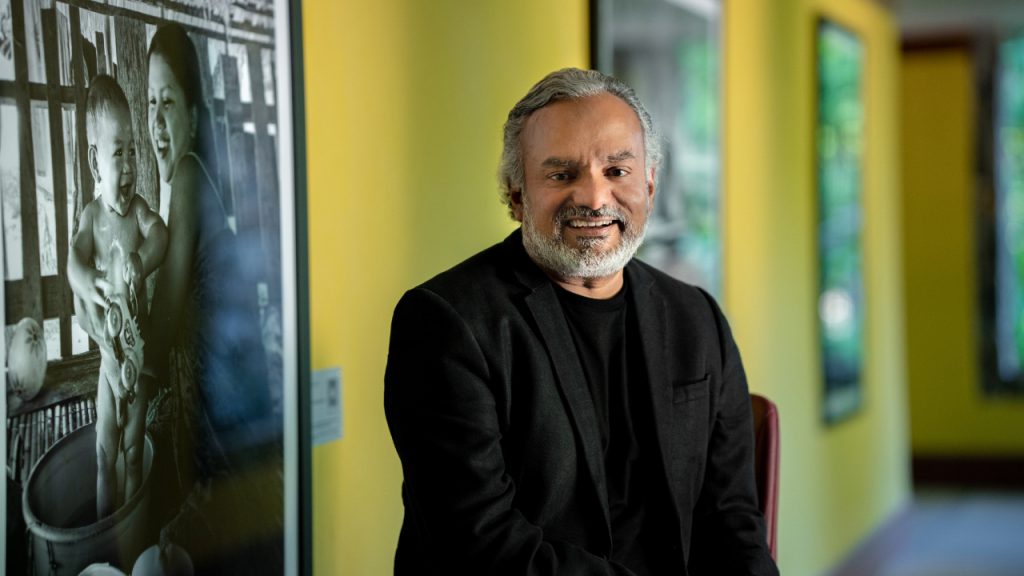 Viewers who found the images particularly moving were invited to purchase any of the photographic prints, with proceeds channelled towards aiding and assisting Malaysia's indigenous communities. It was one of the many ways that The Datai Langkawi encouraged its guests to play a part in supporting and interacting with local communities throughout its Chapter 1 celebrations, which also included a presentation on microplastics and carbon footprint games at The Nature Centre to raise awareness on the effects of climate change, all hosted by Green Growth Asia Foundation (GGAF), an NGO partner of The Datai Pledge.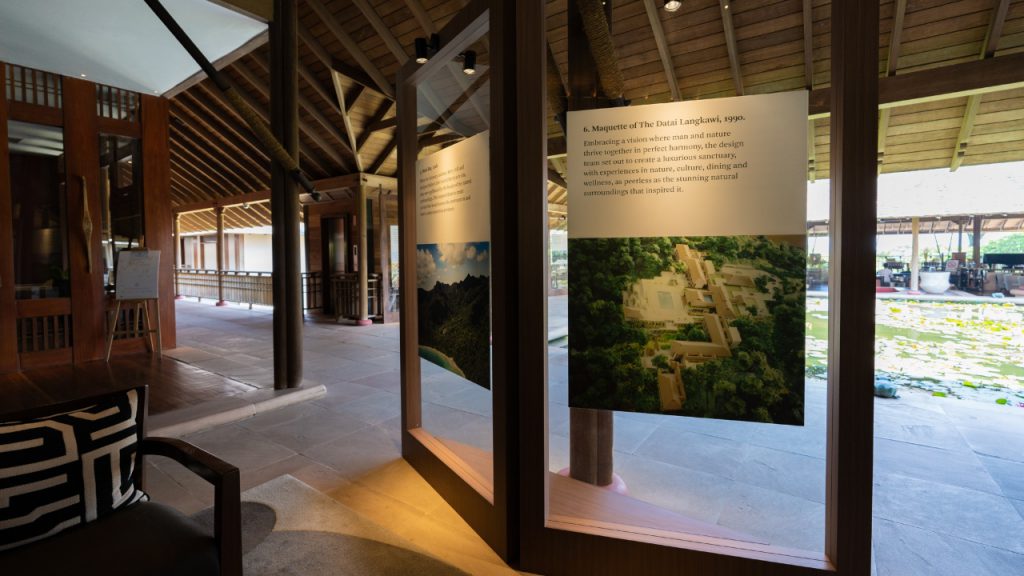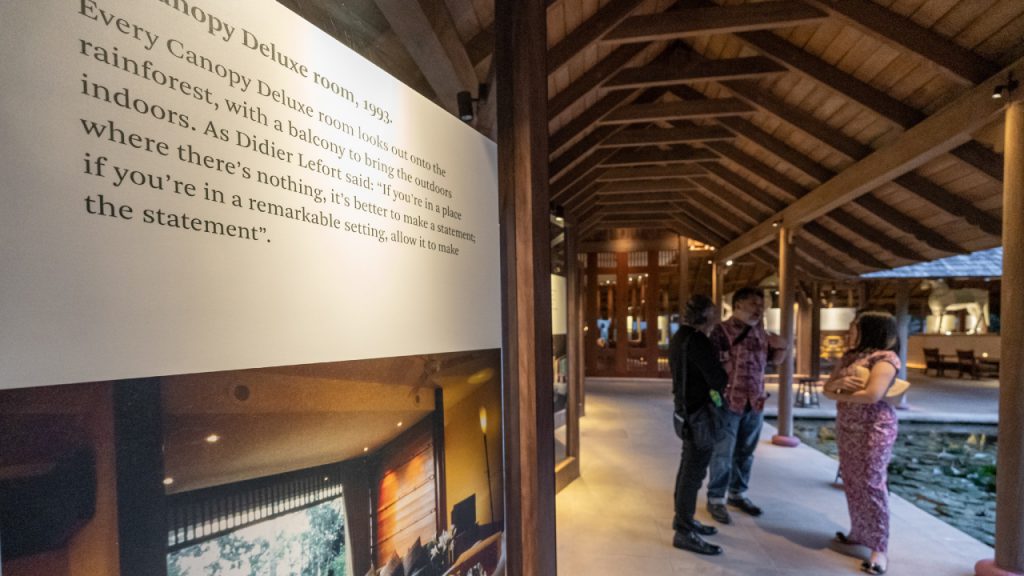 An Introduction to Young Reporters for the Environment provided an insight for younger guests at The Datai Langkawi into ways to research pressing environmental issues and exploring solutions using reporting, photography and video journalism. Meanwhile, a Propolis Workshop with local Langkawi beekeeper Pak Long at The Lab took guests through the process of harvesting propolis – a resinous substance with a wealth of antioxidant and antimicrobial compounds – from the resort's colony of stingless bees, then transforming it into batches of handmade soap.
An emphasis on the talent and prolificacy of Malaysian artisans was another important aspect of The Datai Langkawi's Chapter 1 festivities that Girodon was keen to emphasise. "In my personal opinion, I feel it's a shame that Malaysia isn't known for its arts and crafts when you compare it to Thailand, Bali, or Vietnam," he says. "There's a lot of local talent here that  – unfortunately – isn't heavily promoted, so we wanted to make sure that we make them part of our celebrations, like creating an atelier for our artists."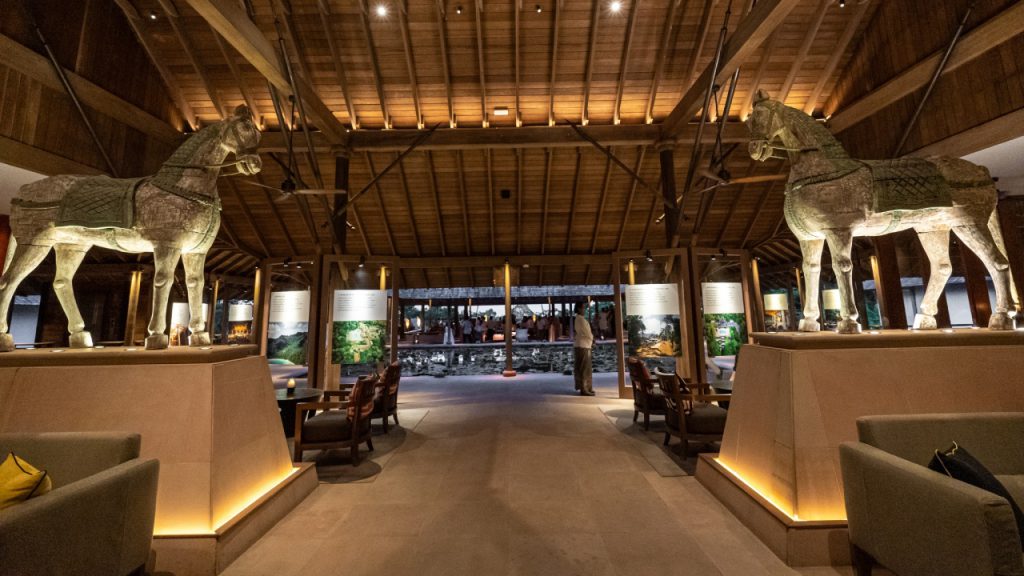 The KanshaLife Project – a 'Living School' founded in Langkawi by Malaysian artist and eco-activist Skaii de Vega – presented a perfect fusion of holistic education, green leadership, and buzzing creativity at The Lab, which hosted classes on transforming old T-shirts into boho bags, and biodegradable waste products into floating pirate ship toys. Local fabric artist Kak Liza dropped by to deliver workshops on batik and tie-dyeing, while Penang-born accessories designer Ash Majid – best known for her striking custom-made batik chokers – instructed guests on how to sew batik keychains and weave paracords at The Atelier.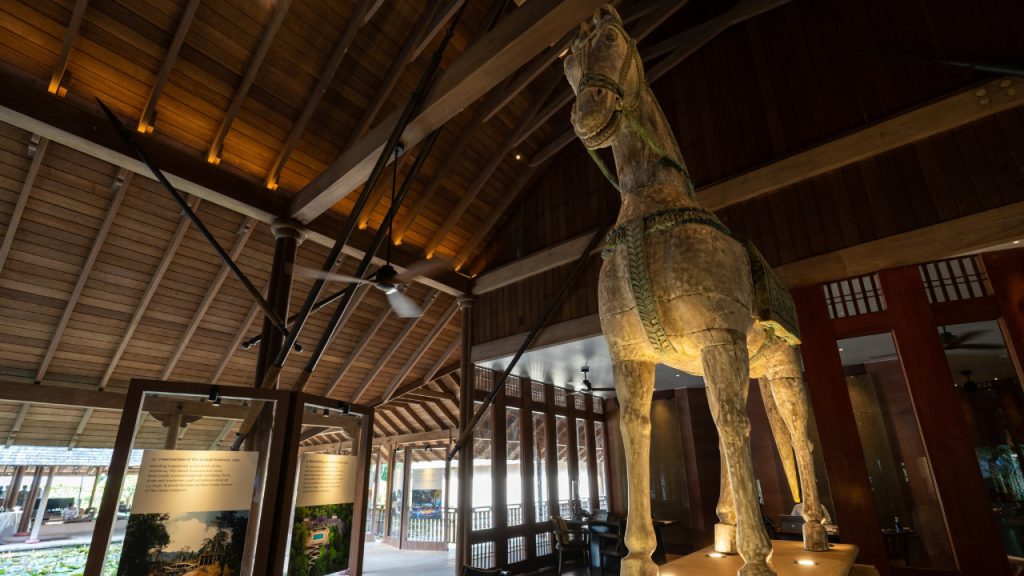 Right next door at The Boutique, Malaysian fashion brand Kapten Batik hosted a pop-up to unveil their 2023 Lebaran Collection in time for the upcoming annual Hari Raya celebrations, featuring architectural motifs adopted from well-known landmarks such as the Cheong Fatt Tze Mansion, Malacca's A Famosa fortress, and Saloma Bridge. It was an opportunity for retail therapy topped only by the ultimate finale of the Chapter 1 celebrations – a night market-style artisanal food festival held under the starry evening sky just beside The Gulai House.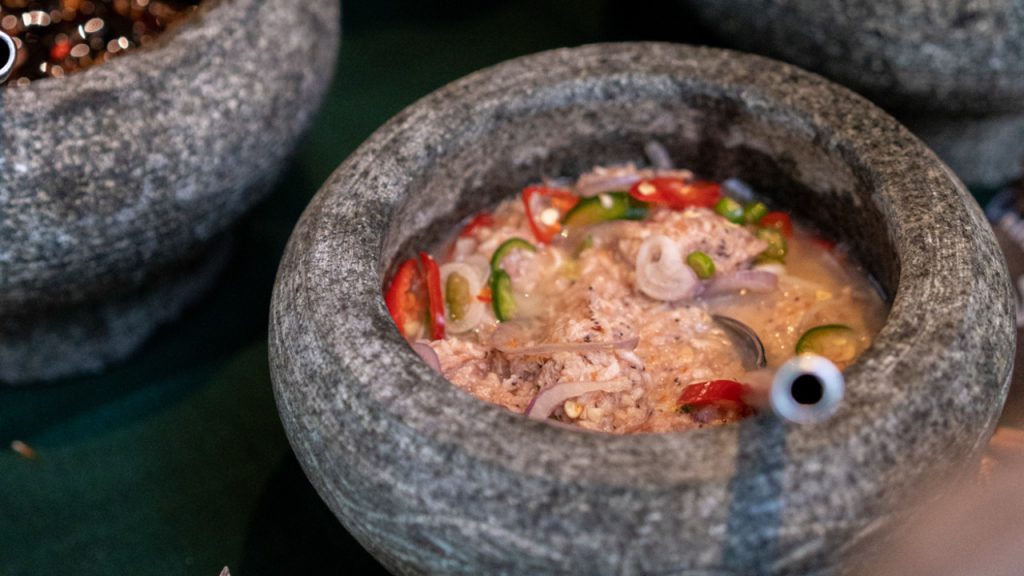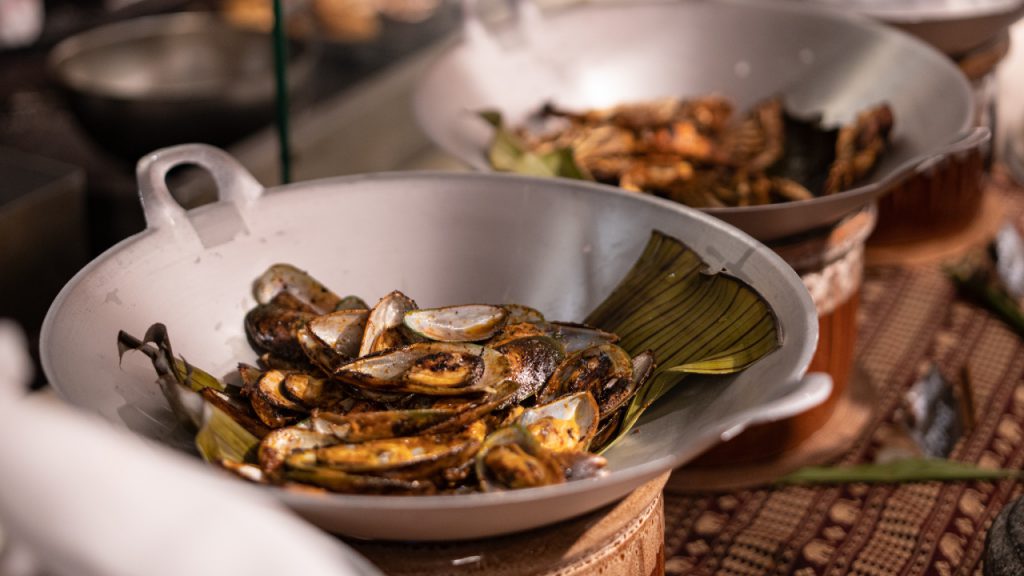 Under the close supervision of Indra Mohan, Director of Food and Beverage – who credits the success of the event to The Datai Langkawi's teamwork – a wide selection of stalls offered Malaysian gourmet treats that ran the gamut from cekodok (fried banana dough balls) to an entire spit-roasted lamb. As the stalls were manned by representatives of the local community alongside the resort's culinary team, guests – many of whom were resplendently attired in sarongs, courtesy of The Datai Langkawi – were able to meet and speak with Langkawi locals, and even purchase island-made glass sculptures, virgin coconut oil, honey, and batik paintings.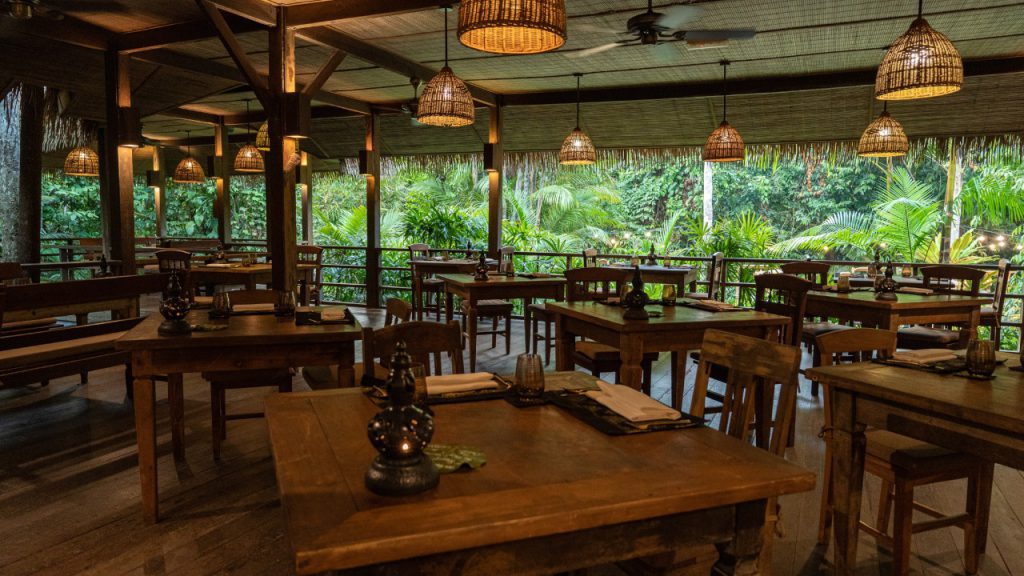 Within The Gulai House itself, an incredible array of carved fruit, popular traditional dishes including rendang and numerous types of kuih (all made by local vendors), and a Hari Raya-worthy display of cakes and biscuits stood ready for perusal against a backdrop of Malaysian live music and dancing. It was a taste – a first taste – of what remains to be seen of The Datai Langkawi's anniversary festivities later this year, and a heartwarming reminder of the joys and delights of a collaborative community when they join together as one.
---