If you're near a watch manufacture and the road signs are in German, chances are you are in Germany and not Switzerland. Despite Switzerland's famously multi-lingual make-up, the watchmaking is concentrated in the western, French-speaking areas. In fact, east of Biel/Bienne (the largest officially bilingual town in the country) there is really only one Swiss horological stronghold: Schaffhausen.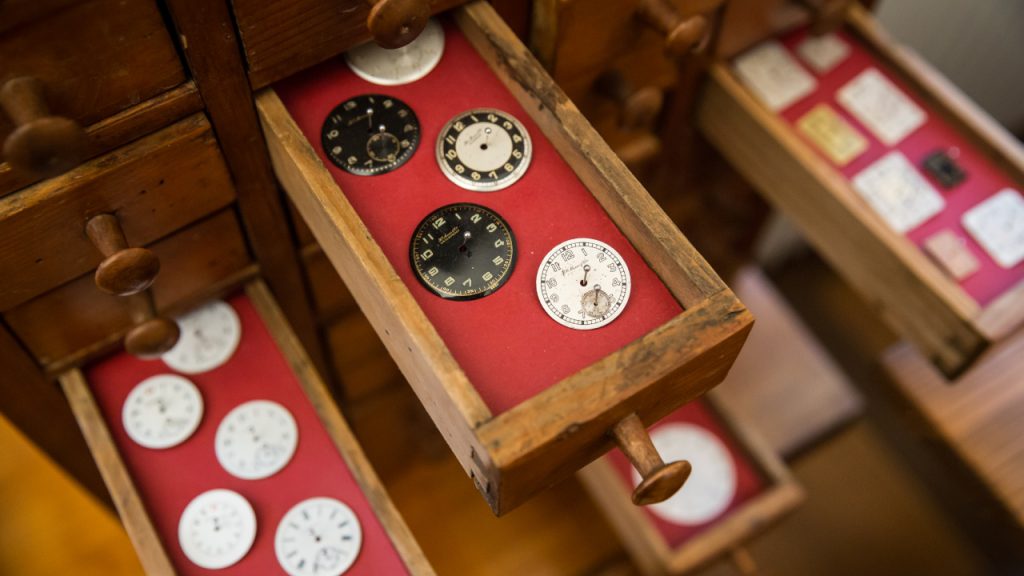 With a populace some 36,000 strong, Schaffhausen has many traits common to small Swiss towns. It is quaint and historical, its cobblestoned streets lined with bakeries hawking fresh pretzels a few doors away from McDonald's. Its most famous feature is the Rhine Falls, the highest-flow waterfall in Europe. Its most famous horological feature is the IWC Schaffhausen manufacture, which was founded in 1868 by the American entrepreneur Florentine Aristo Jones. Why Schaffhausen, when the French-area watch industry was the dominant force at the time? Well, a certain Heinrich Moser is attributed to have influenced that decision.
Born in 1805 in Schaffhausen, Heinrich Moser studied watchmaking in Le Locle before founding H. Moser & Cie in 1828 in St Peterburg, Russia. At first supplied by the usual Swiss-French network, in 1848 he made it a point to found a manufacture in his hometown. To bring things up to speed, Moser—by now a wealthy, successful businessman—invested heavily in Schaffhausen's infrastructure and industrialisation, most notably spearheading the building of the first hydropower dam in Switzerland. These efforts are likely what persuaded F A Jones to found IWC in Schaffhausen.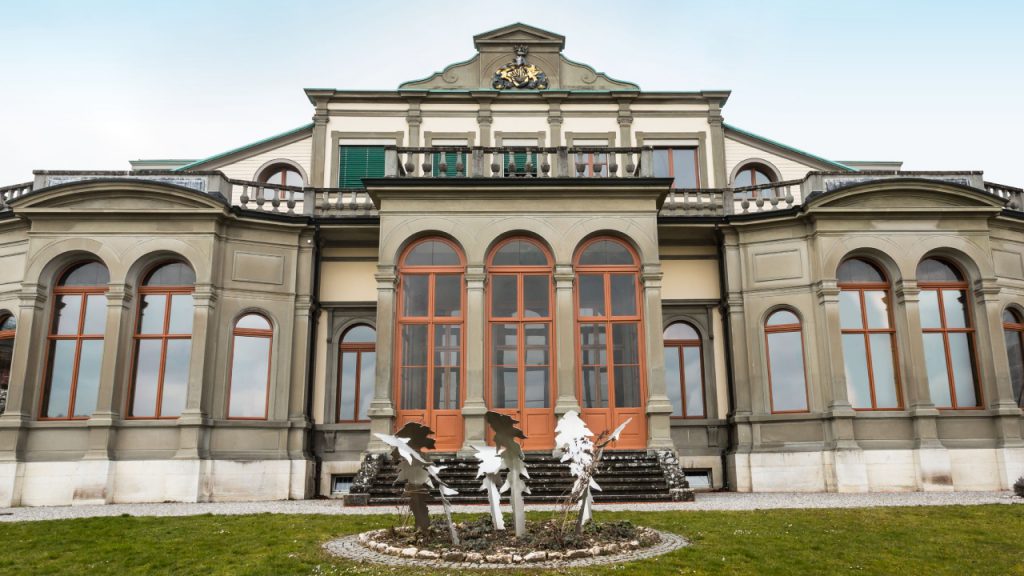 The Moser family home, a stately manor called Charlottenfels, still perches over the Rhine. Today it is a museum dedicated to this influential Schaffhausen personality, as well as to 19th-century tastes and style. The watches, clocks and associated paraphernalia serve as evidence of a time when H. Moser & Cie was a major player in the market; it is estimated that Heinrich saw some half-a-million timepieces produced in his lifetime. There are also plenty of stories gathered about his son, Henri Moser, a decidedly less entrepreneurial figure who showed little interest in his father's company. Instead, Henri lived an adventurous life with extensive travel in Central Asia, and amassed and catalogued an impressive collection of artefacts and anecdotes from the region.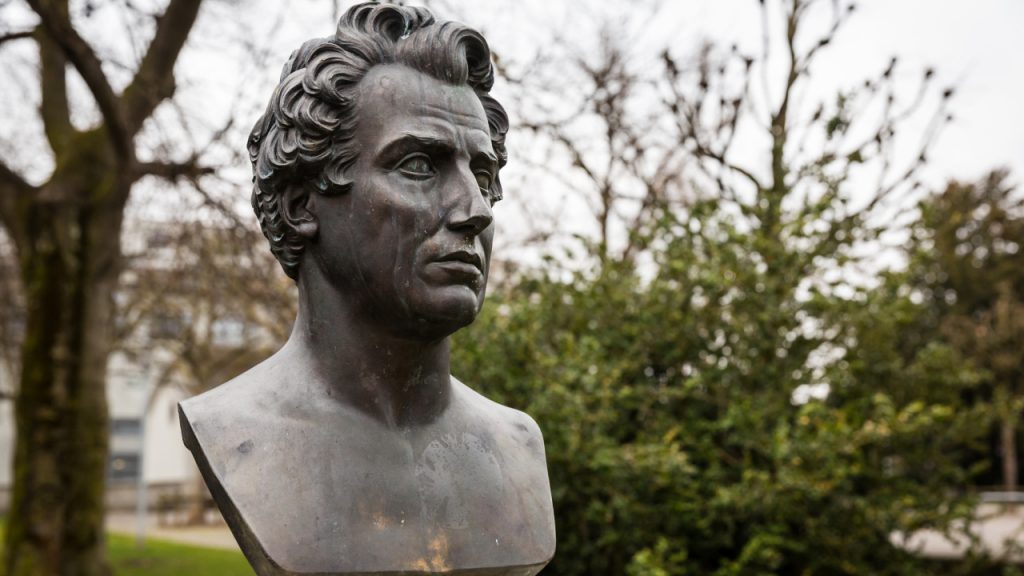 The company he left behind never went away entirely, even if its glory had faded by the mid-20th century. It was sold off after Heinrich Moser died in 1874, and had lost much of its relevance by the time of the quartz crisis. However, the name was revived in the early 2000s, and it came under the ownership of the Meylan family in 2012. This marks the start of H. Moser & Cie's contemporary era, when it became known for combining intensely coloured fume dials with high levels of watchmaking and finishing, as well as an outrageous, attention-seeking concept or two—like a watch made out of literal Swiss cheese, or one with actual plants growing out of it. Today, the company has settled into a focused product line-up of dressy and sporty watches, all with at least a little bit of trend-bucking flair.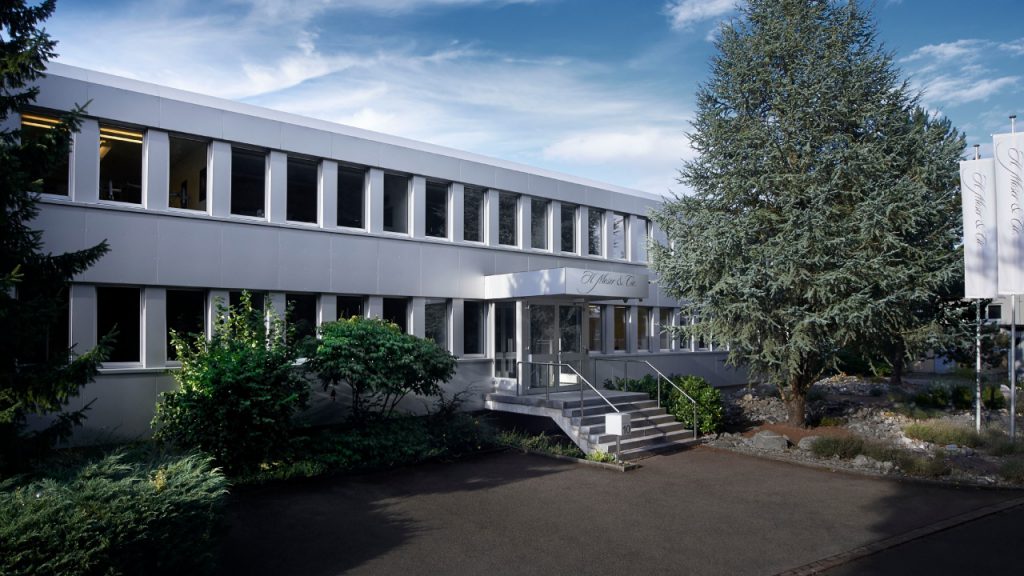 The current H. Moser & Cie manufacture is technically located in Neuhausen, a neighbouring municipality of Schaffhausen proper, but the difference is largely semantic. There are three names on the door: its own, that of Hautlence (the Meylan family's other watch brand recently consolidated here from Neuchatel) and the not-so-secret weapon that is Precision Engineering AG.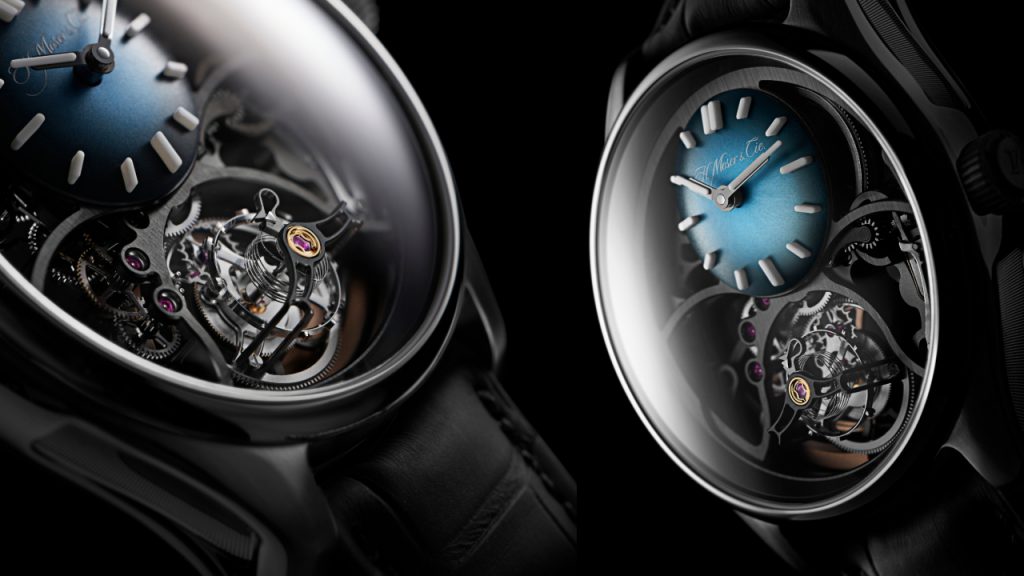 H. Moser & Cie's sister company of Precision Engineering has the rare capability of producing its own hairsprings. This gives the brand a leg-up when it comes to creating its own interesting in-house calibres—the Pioneer Cylindrical Tourbillon Skeleton is one such example, which puts a cylindrical hairspring in a tourbillon to provide better performance and to act as an intriguing three-dimensional visual element. But its reach extends far beyond its walls: while H. Moser & Cie the watchmaker makes only 2,000 annually, Precision Engineering can produce 200,000 hairsprings a year. As such, almost the entirety of its hairspring output is destined for other brands, though only one is publicly stated—fellow independent brand MB&F.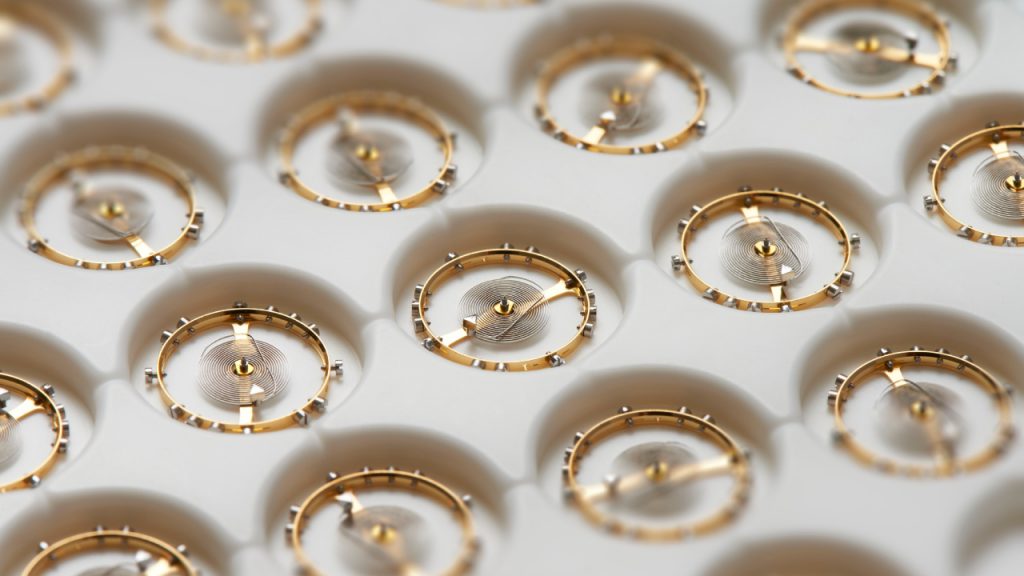 Hairsprings are a notoriously challenging component to create. "It's very difficult to make because you need many different things," says Edouard Meylan, H. Moser & Cie CEO. The nickel-iron alloy known as Nivarox (not to be confused with the similarly named Swatch Group company) was developed by Reinhard Straumann, later of the Straumann Institute, in 1933. According to Meylan, the institute was once a H. Moser & Cie stakeholder, giving them access to the formula. He adds that custom machines are needed for each part of the process, as well as specialist personnel. "And then you need very strict processes, because precision on a hairspring is plus-minus 0.05 microns," he explains. "You need the material, you need the machines, you need the right people, and you need the right processes. Even with that, you can get a lot of not very good results because it's more than science—for me, it's kind of an art. There are many elements that we cannot measure. We only know if we've done a good job at the end of the process." Others have tried, he says, but it is quite possible to sink tens of millions into the venture only to be unable to produce good results. Some of his clients have attempted it—and yet, they remain his clients.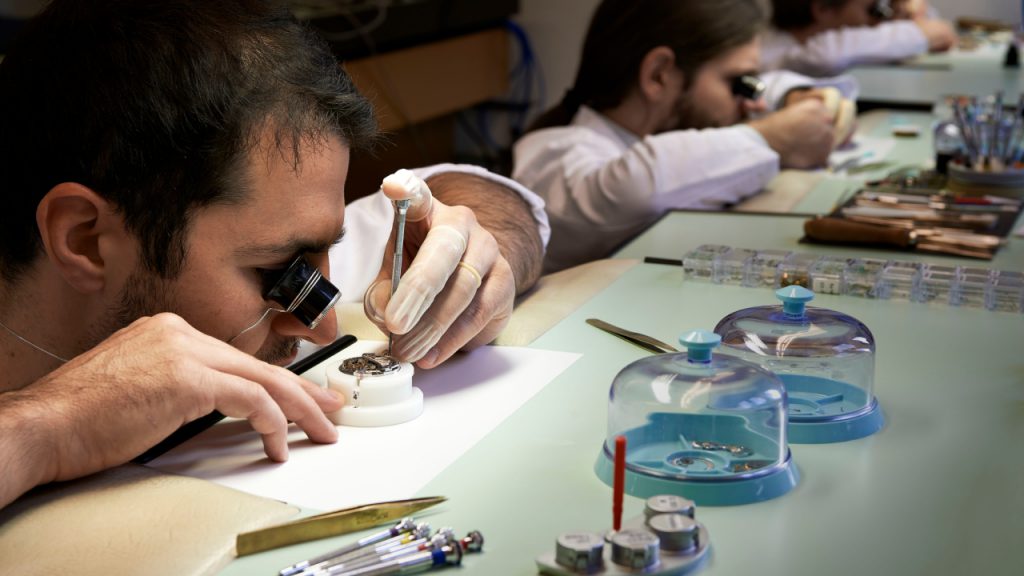 Precision Engineering may thus be a significant player in the industry, but it still feels like a small operation. The building it operates in feels lived-in and has a hint of haphazardness to its layout that speaks of a growing company making the best of limited space. The machines themselves lack the unashamed engineering impressiveness that, for instance, a row of CNC machines may conjure; but incredibly small tolerances aside, the process of creating a hairspring is a relatively simple concept. Lengths of wire are drawn out to the correct diameter by one apparatus and then flattened by another, before being cut to length. They are then wound by hand into holders that dictate their shape—spiral is the most common, though more exotic configurations like the cylindrical or spherical ones exist—in a quiet atelier that is not so different from others in the watchmaking process. After their shape is set by heating in an oven, the hairsprings are passed to the next workshop where the terminal curve is set and they are assembled into balance wheels.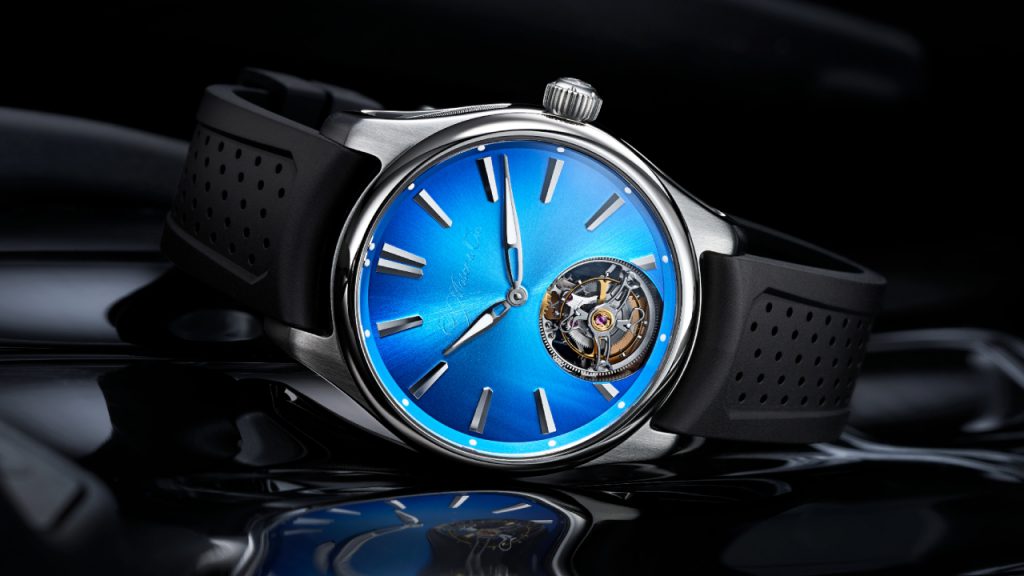 Some of these will make it upstairs, to H. Moser & Cie's own watchmakers. There are two main studios—small rooms with a handful of watchmakers each, where they assemble movements with elbows a little closer together than ideal. The brand has seen an uptick in popularity in recent years, attributable in part to the post-pandemic watch boom but also to a series of strong releases, including the well-received Streamliner. It may be that the company is outgrowing its current premises, but if it moves it certainly would not be far—there is too much of Schaffhausen in its history.
---