After more than two decades as a fixture in the Swedish men's fashion scene—during which time he wrote a book, pioneered an editorial and e-commerce website, and spent five years as the style consultant on a top morning TV show—Oscar Arrsjö's next project combined his passion for style with his favourite sport: padel. The fast-growing racquet sport played on small, enclosed courts is known for being easy to pick up and for its sociable doubles-centric format. Arrsjö founded Ascaro, an exclusive, urban padel venue and clothing line in Stockholm, and its first international expansion is right here in Petaling Jaya, on the rooftop of 1 Utama.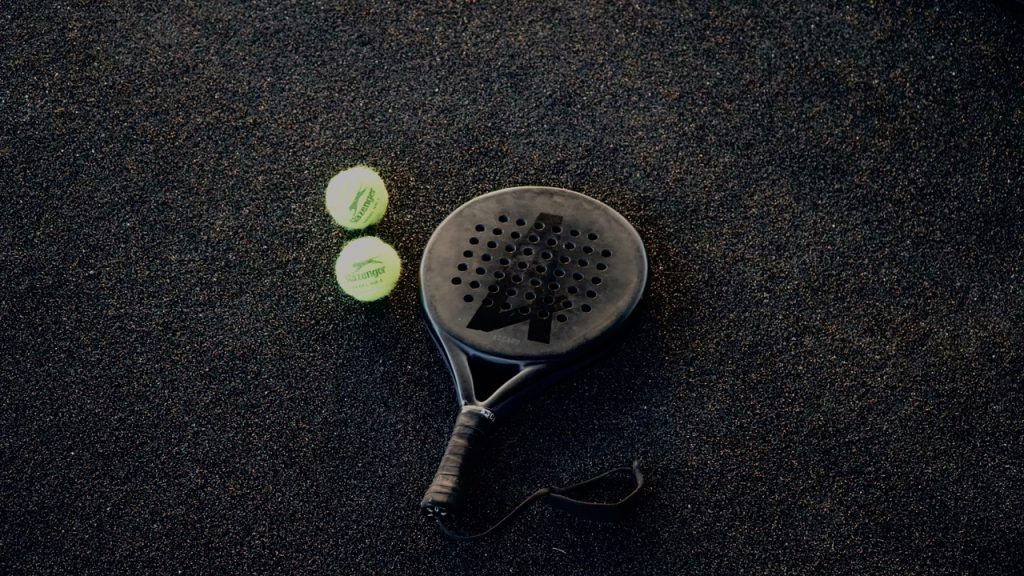 What was the inspiration or background behind the foundation of Ascaro?
My company at the time, frontmen.com, was acquired by someone else. They wanted me as a marketing director, but I knew I had one more entrepreneurial journey in me. So I took my family, the kids, one and three years old at the time, to go travelling for six months, to find my next venture. In a swimming pool in Nusa Lembongan, an island southeast of Bali, I met a Dutch guy. And we started talking about reinvented tennis clothing—more colourful—that had really attracted the youth of Holland. And I started to think—what about padel clothes? There are no padel clothes that I would like to wear myself, and I wanted to create it. Then I went to Spain, which is the driving force behind padel. As a counter-reaction to some very colourful padel clothing coming out of Spain, I made an entirely black collection. So Ascaro is all black. And I realised I wanted a brand home for this clothing brand, so I talked to NK, the most prominent department store in Scandinavia, and convinced them that we should do this together. I specially ordered black courts, the first in the world!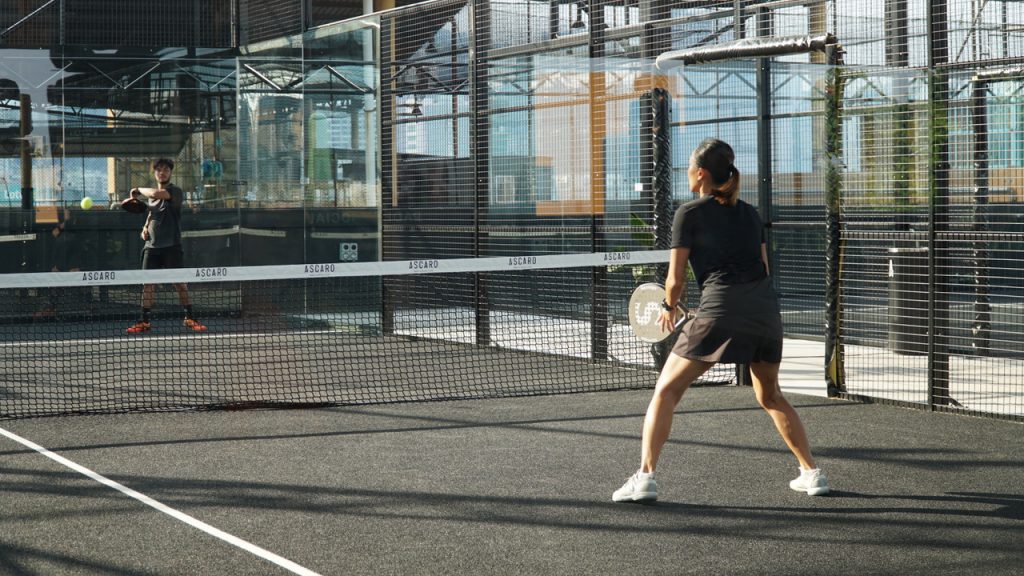 Why did you choose the sport of padel?
I played padel for maybe 10 years before starting Ascaro. I discovered it in Spain. There's more than six million padel players in Spain—it's the second most popular sport after football. I love it, I spend at least a month out of every year on the Spanish south coast. I love the sport and wanted to combine my background of fashion with padel, which at the time was a little bit l'enfant terrible when it came to style. In that collision something very interesting happened—after just one-and-a-half years, the fashion brand Dior did a takeover at the Ascaro rooftop in Stockholm. Before Ascaro, nobody would have thought that Dior would be anywhere close to a padel court. So we're breaking new ground constantly.
What drew me to padel was the social aspect. You play in doubles. It's a very good way to get to know people. I take most of my meetings on the court—afterwards you have lunch, breakfast, or a beer. And there's something very special when it comes to creating and maintaining business relations when you exercise together. Golf has been successful in that for decades, but padel is so much easier to learn. You only play for an hour, and now we're available in the city centre so you don't have to drive really far to a golf range.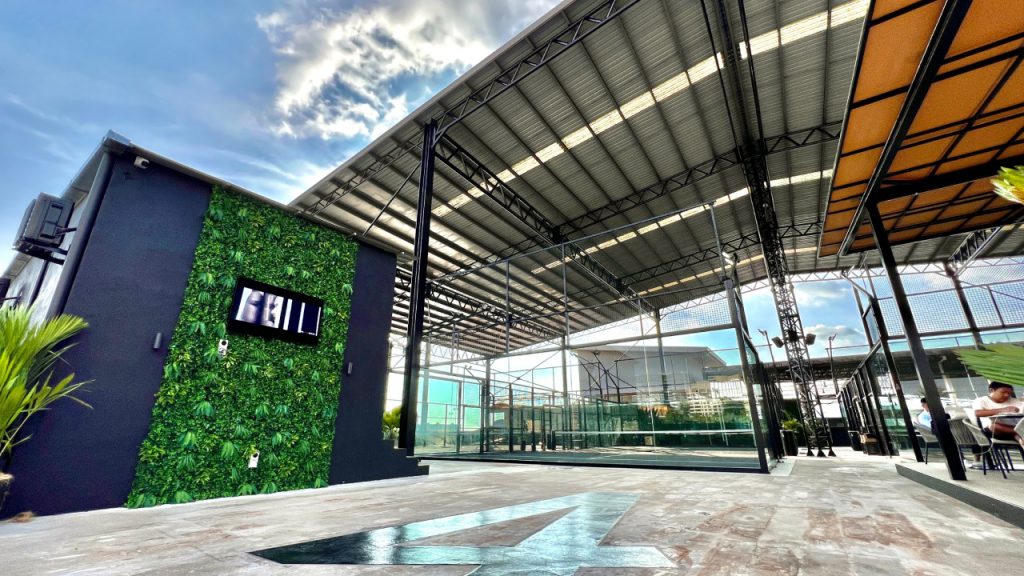 What's special about Ascaro?
There are country clubs and the like, but Ascaro is something else. We combine padel, the gym, private events, company events. We have DJ sessions, we have brunches, we have cocktails. There are always people hanging out, people getting to know each other, very friendly and not stiff in any way. 
We like to represent the new. With the Ascaro collection, for example, we are forward looking. We are not doing a retro take, we want to create the future of padel. We want to shape the future together with our members and visitors. 
How's your visit to Malaysia so far?
I find Malaysians to be fantastic people, very friendly, very curious and interested in picking up new things. There are 1.9 million racquet sport players in the Kuala Lumpur region alone. You guys love racquet sports! It makes it so much easier to transfer over to padel. And the climate is fantastic, and we found a super location on the rooftop of the new wing of 1 Utama. Those were the main factors in choosing to come here.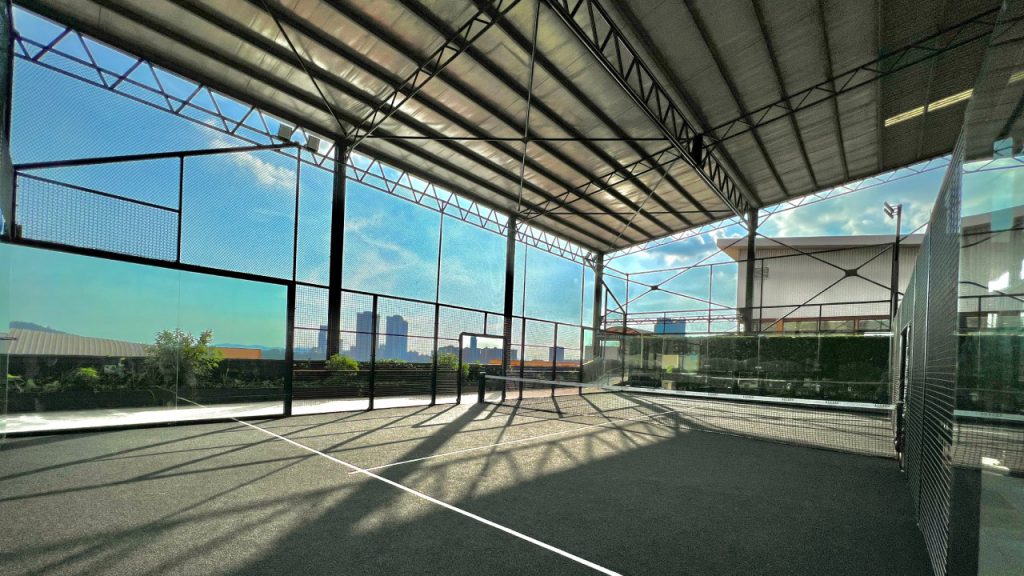 What's your number one fitness advice?
The secret to staying fit is to not be too ambitious. You set the bar too high for yourself, you do it for a couple of months, then you get tired of it. Instead, try to find a pace that works for you. Eat quite healthy, but you don't only have to eat salad. Have a steak once in a while if that's what you like. You don't have to work out every day, but work out three times a week. Then you can do it consistently, and consistency is the key to success when it comes to business, and when it comes to fitness.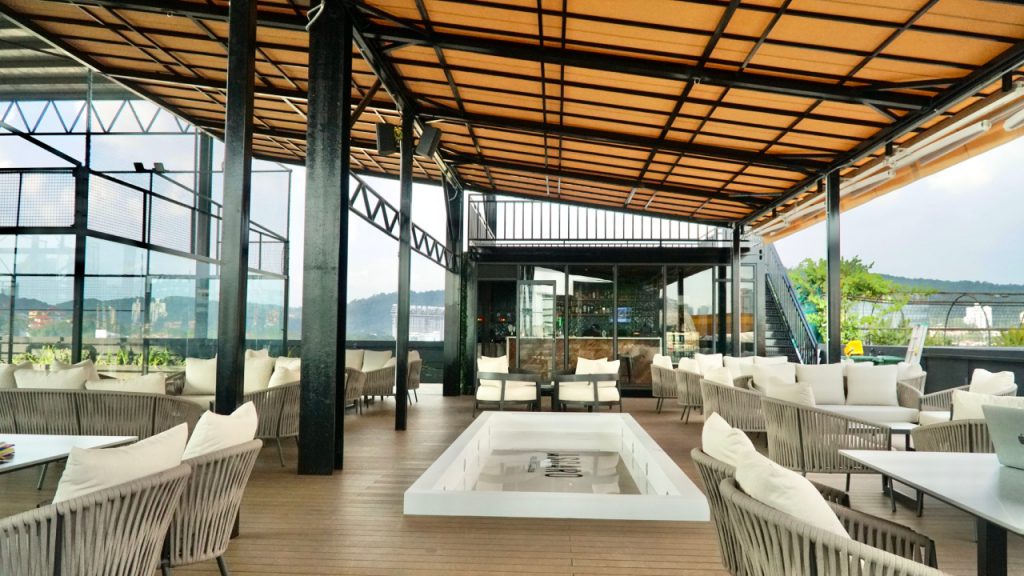 And what is your best wellness advice?
I think that there's a big power in gratitude. Before I fall asleep, when I lie in bed, I think of two things that I'm grateful for. And I really take in that feeling, and I can feel that if helps my body recover and to be more healthy. That's my advice to explore the power of being grateful. It's a fantastic power.
What's a top tip for playing padel?
On important padel points, I tell myself to stay focused. For me, the challenge is to be focused on the ball. Because my thoughts, playing at my own clubs, are always—is the lighting perfect, should we change songs, should we do this, should we do that. I have so many thoughts in my head, so my big challenge and what I really tell myself when it's one of those points: stay focused, Oscar!
---