Plaza Premium Group's Director of Global Brand and Product Transformation Mei Mei Song's latest project, Intervals, is located at the level nine Sky Bridge of the Hong Kong International Airport and puts a refreshing spin on the concept of an airport bar—where key actions are measured in intervals of time. Its name relates to its entirely novel beverage programme that curates miniature drinks—a flight of cocktails—customised to how much time a guest has to spare, from 15 minutes to a full hour of libations.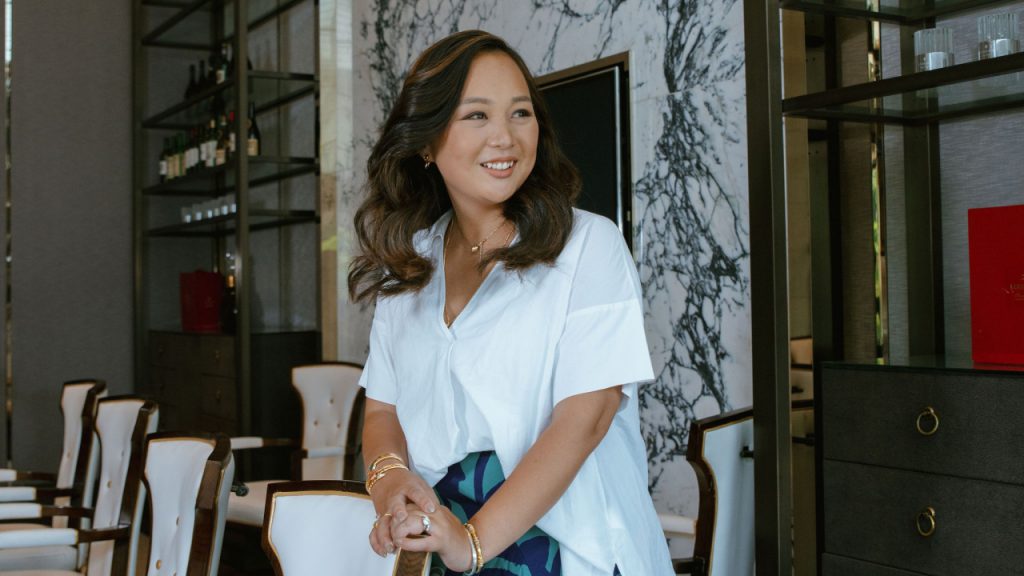 Intervals bar is one of many innovative entries in the world of Plaza Premium Group, where the guiding ethos is "making travel better, together". Earlier this year, the new Plaza Premium Lounge at KL International Airport (KLIA) Terminal 1 opened to great fanfare, heralding the group's 25th anniversary celebrations. The brand new lounge even offers private dining rooms for corporate usage, massages, plant-based menus and curated Malaysian art works from emerging artists. 
For Mei Mei Song, these rollouts are the continuation of the team's work in repositioning Plaza Premium Lounge, driving design conversations, promoting healthy eating, and adding tech-savvy capabilities into their first-class independent lounge brand—Plaza Premium First. "Digitalisation is gaining prominence and we used this knowledge to pilot a smart ordering system, contactless payment, facial recognition, robotic technology and creating a level of personalisation for different guest profiles," she says. "And taking a closer look at these profiles made us realise that they have responded well to the introduction of more family-friendly facilities and a greater focus on wellness. Generally, these trends are a good reflection of the shift in priorities triggered over the last three years."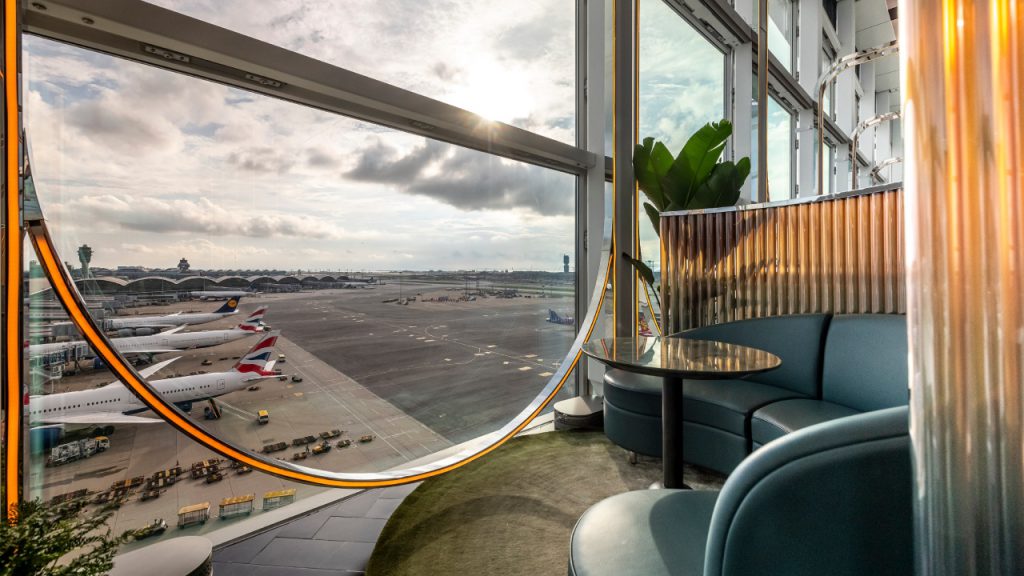 What does an airport lounge mean to you?
I firmly believe that the airport lounge is where the excitement for your travel journey actually begins – it's your destination before departure, it's where you get a taste of the local culture. Also, it's a personal reminder every day for me to push the boundaries and think out of the box, as the independent lounge was our first airport hospitality concept we introduced 25 years ago.
How are we seeing these observations manifest at your brand-new lounges, Plaza Premium Lounge and Plaza Premium First in KLIA, Terminal 1?
One of our major efforts has been to create a space that evokes an authentic sense of Malaysian culture and heritage—through interior design, art and cuisine. We have also made conscious effort to source local and engage with the local community – looking at our carbon footprint, including building materials and installing energy efficient lighting and water-saving initiatives.
What have been some of your key references in evolving Plaza Premium's offerings on all levels?
It's all about the customer, and their behaviour is changing. So we are here to anticipate and lead. We considered a variety of services such as buggy transport, baggage wrapping, meet-and-greet, wheelchairs, lounges, airport hotels and food and beverage options. In more than 70 airports and at more than 250 touchpoints globally, we are focused in offering truly end-to-end travel experiences.
What does Malaysia mean to you, seeing as it was one of the two locations where the group began?
I am a Malaysian born in Hong Kong. It's where a lot of my family resides, and all my life I would 'go back' to Malaysia for Chinese New Year. Malaysia is where we first launched Plaza Premium Lounge, I know the blueprint of the airport incredibly well, and I'm very proud to have seen the incredible growth and development of the aviation landscape. A lot of my values and social context comes from my Malaysian heritage, on a more candid note, I grow my own pandan and cook my own chicken rice!
What was the last book that you read?
Last Boat Out of Shanghai. A very captivating read, bringing you back to World War 2 through stories told through the point of view of a few children from different backgrounds, it also explains the social fabric of modern China today.
Who is your inspiration?
My father, Song Hoi-See. I am fortunate to see and experience his journey first hand. He founded the largest airport hospitality group from the ground up. I admire his journey from his humble roots in Melaka to pitching the concept of an independent lounge, and turning Plaza Premium Group from a small business into a global airport hospitality brand. He deserves a biography that I hope to write one day.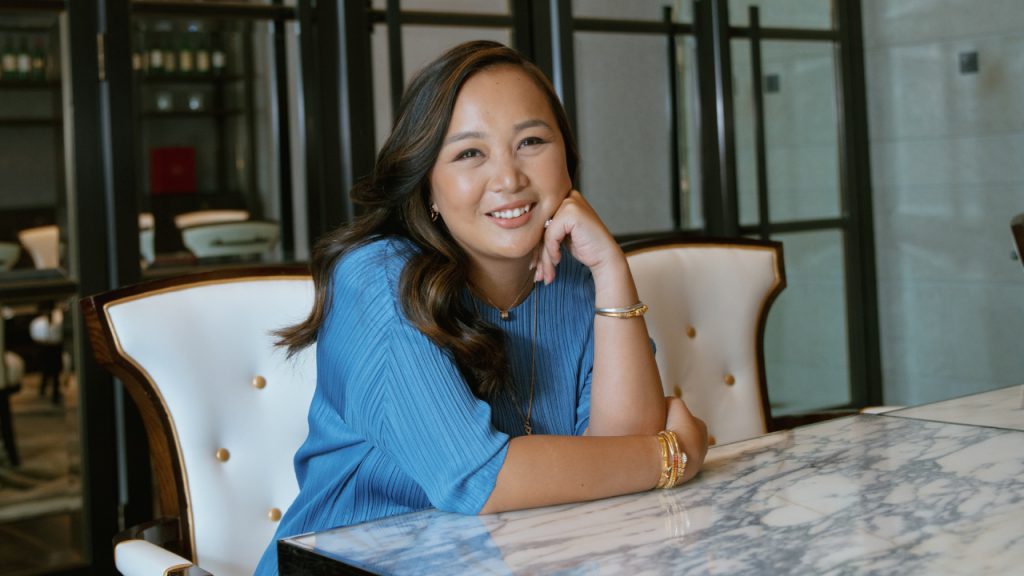 Which apps do you use most frequently?
Smart Traveller, WhatsApp, WeChat, The Economist, Vivino, Uber, Tesla, ChatGBT, Deliveroo, NYTcooking… the list goes is long, in fact it is probably time to do an app clean up!
Your most important ritual when entering any airport lounge?
These days, it is to take a moment and take it all in, I remind myself it is only a few months ago there were no planes in the sky and you can hear a pin drop at the airport, I am so grateful that travel has resumed once again. I also make sure I speak to the lounge team when I am there. The airport attracts different cultures and backgrounds. I learn a lot from my team on the ground, and the only way to consistently improve the experience is to observe and respond to feedback. Who better to tell me about this than the team that meets the guest every day?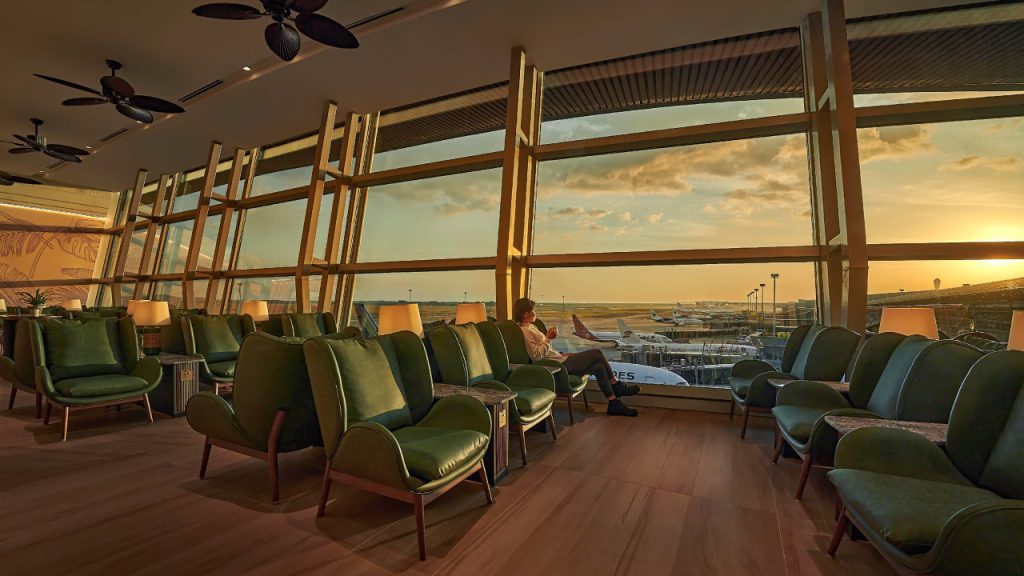 Your favourite tables in your favourite cities?
There are too many that make the list! Off the top of my head, it would have to be Azenhas do Mar that is an hour from Lisbon, Portugal. It's located near Sintra and serves the best seafood and stunning sunsets.
Your most treasured possession?
Time.
How do you get to sleep on a flight?
Luckily, I sleep well on a plane, by now, I'm quite good at anticipating time difference and adjusting accordingly, I never get on a plane without a large pashmina and some lavender spray. The question is, how do you get your children to sleep on a flight!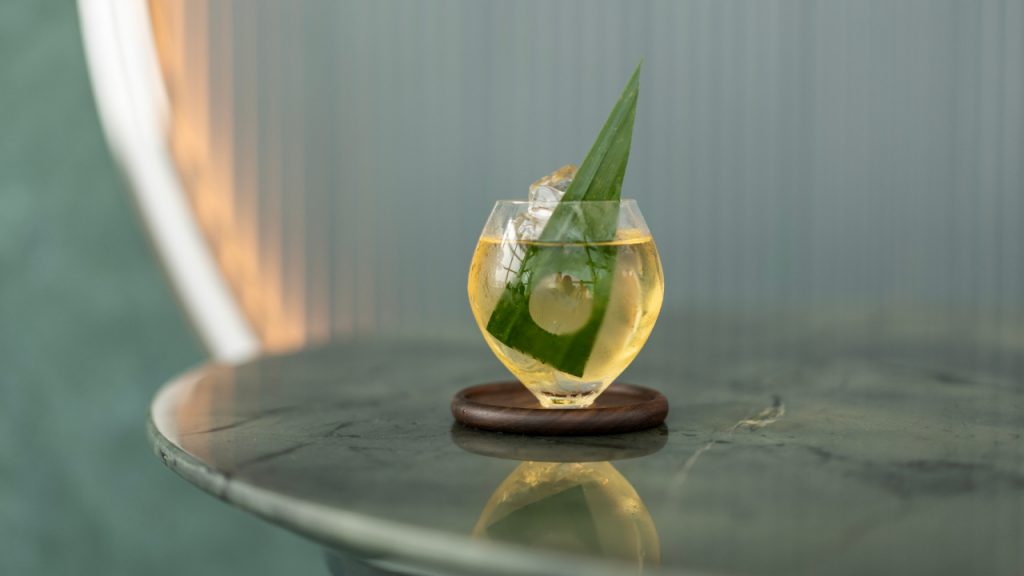 When were you most recently unplugged?
I find travel great for unplugging, by travelling and meeting people, whether for business or leisure, it gives you new perspective. I also cook and exercise frequently, and I find that incredibly therapeutic.
Your idea of happiness?
I am happy when I am learning. I'm always learning so I guess it means I'm happy, most of the time.
---
Photos: Fady Fox
Photographed at the private dining room of The Michelin Guide-selected The Brasserie, The St. Regis Kuala Lumpur.