Nobu Kuala Lumpur offers a Merdeka celebration through taste with its Flavours of Freedom Osusume menu. In celebration of 66 years of independence, Nobu KL has curated a Merdeka-themed menu for the occasion—from 21 August to 17 September—that draws inspiration from some of Malaysia's most culinary-rich states such as Sabah and Penang.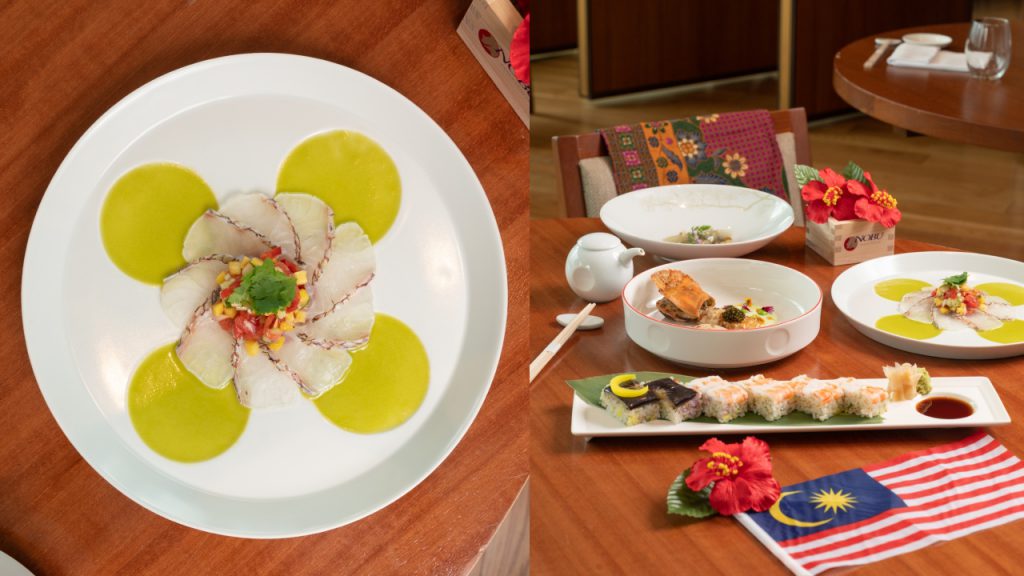 Lunch begins with a sashimi platter of Red Snapper with Coriander Dressing. Topped with mangoes and cucumbers alongside freshly squeezed calamansi and coriander dressing, the delicate sweet flavour of the snapper combined with the tanginess from the salsa really packs a punch. 
The next dish is followed by the Ebi Nasu Battera Sushi. Traditionally prepared with kohada (gizzard shad), battera is a type of boxed sushi that can also be prepared with other types of fish or shrimp. As its name suggests, the sushi is made with grilled nasu (eggplant) and ebi mushi (steamed shrimp), with its colours representing the Malaysian flag. Can't say I feel particularly patriotic eating it, but I sure enjoyed every bite out of it.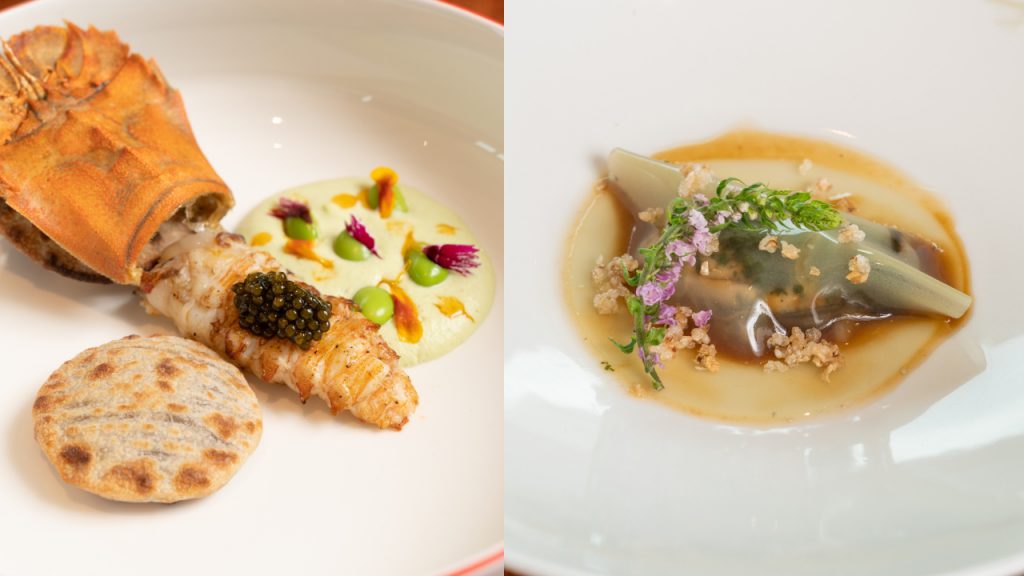 Now what's a Malaysian inspired menu if it wasn't graced by the food capital of Malaysia? Concealed under a piece of Jalapeno jelly, the Penang Oyster presents succulent briny oysters coupled with pickled pomelo. Bursting with flavours of the ocean with added hints of sweet and spicy notes, this dish is definitely one to savour and to post on social media.
My personal favourite, however, is the Sabah Slipper Lobster and Caviar. The dish presents a sweet and juicy Sabah Slipper Lobster with a Soba Tostada and velvety Edamame Hummus, finished with a dollop of caviar. Not only is it a beautiful dish to look at, the layers of texture incorporated from the soft lobster, crunchy tostada and smooth edamame also creates a multi-sensory experience that pleasantly takes me by surprise.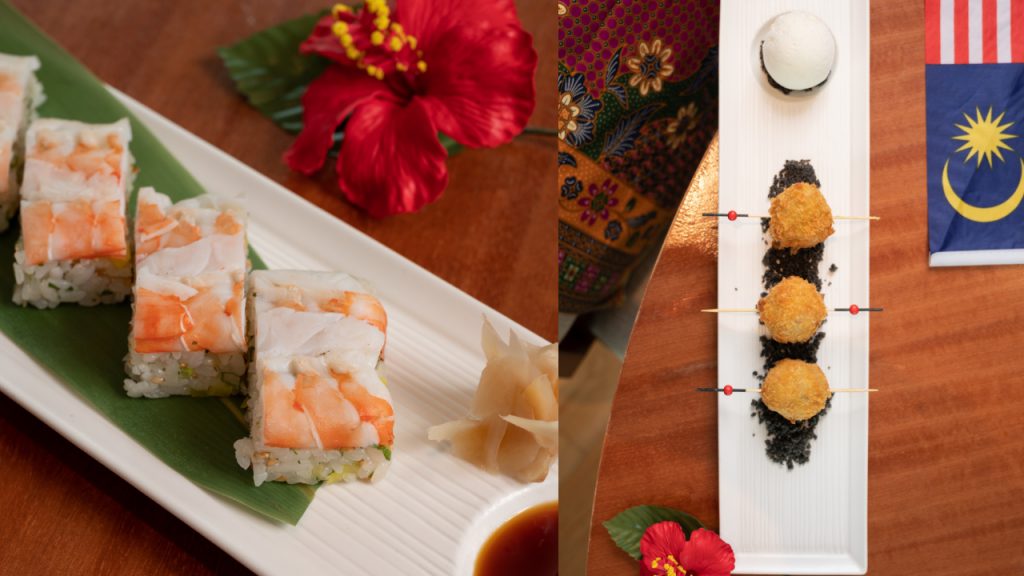 As the meal comes to an end, the most important part of the course finally arrives—dessert in the form of A Green Tea Sponge Cake served with Onde-Onde Mochi and Green Tea ice-cream. The 'sponge cake' turns out to be an elevated rendition of the Ma Lai Gao, commonly sold by street vendors in Malaysia. Chewy yet fluffy, I am delighted by the crossroads of the traditional Japanese mochi with Malaysia's beloved Ma Lai Gao.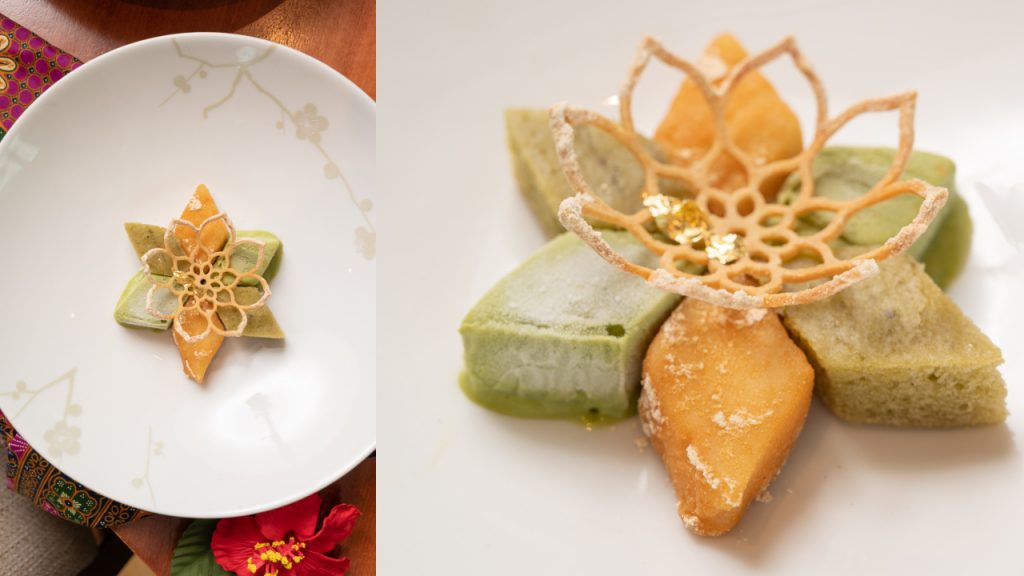 But who said one dessert is enough? The last of the Flavours of Freedom Osusume menu is the Kuromitsu Mochi Tempura, which is essentially a Chinese Nian Gao fried in tempura batter and served with vanilla ice cream. At the end of the day, you know you've had a good meal if it ends with ice cream.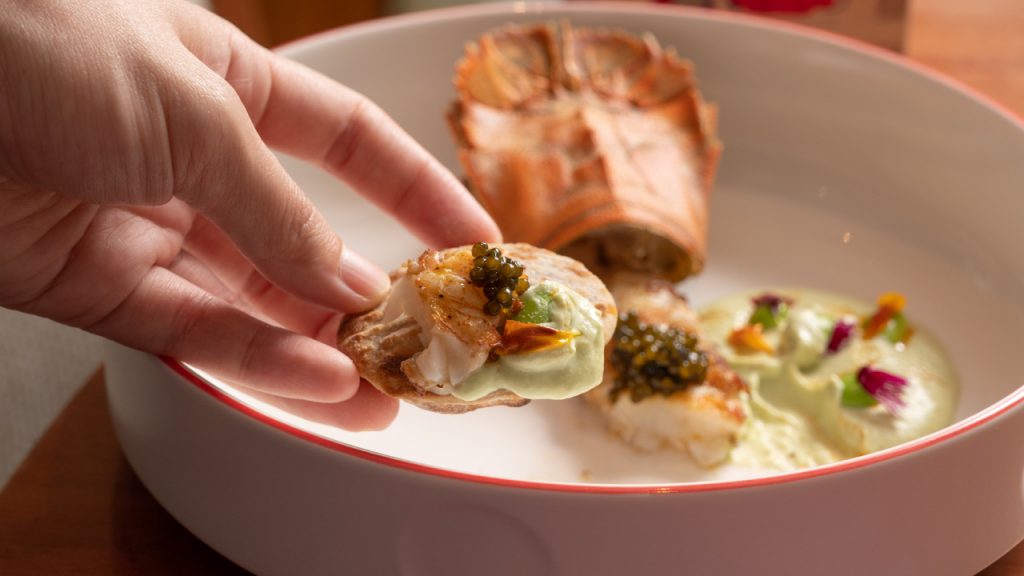 Flavours of Freedom Osusume at Nobu Kuala Lumpur is a limited-time menu offered from 21 August to 17 September 2023.
---