Yes, it's true—the Sony WF-1000XM5 Noise Cancelling Wireless Earbuds are every bit as excellent as all the awards say they are. They're in my ears now as I write this. They've been in there for a few hours today, and I wouldn't even notice they're in there if it weren't for the fact that they're blocking out all the construction noises nearby or playing my music so amazingly. Yes, they're lightweight and very comfortable too. If you've been hesitating, wanting to do your due diligence and comparing the Sony WF-1000XM5 earbuds with competitors (as well you should), take it from me: they're the best portable music enjoyment investment you'll ever make, whether you're an audiophile or not.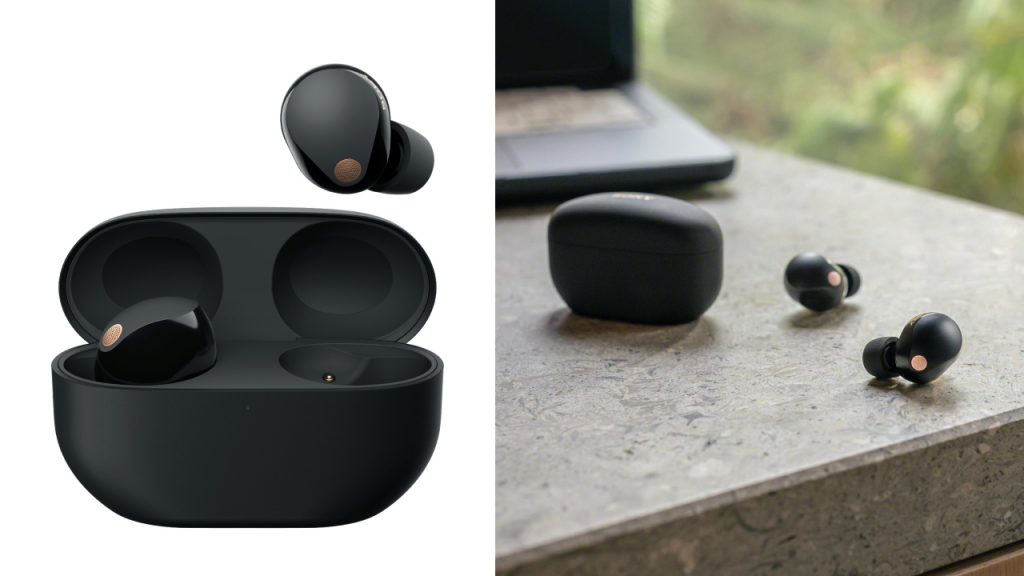 But first, a bit of background: Sony released the first generation of wireless 1000X headphones in 2016 with the MDR-1000X, followed by the first generation of wireless earbuds in 2017 with the WF-1000X. There have been five generations of wireless noise-cancelling headphones and three generations of wireless noise-cancelling earbuds since then; and both ranges have garnered acclaim and awards from the toughest audio-visual judges all over the world ever. In fact, if you're out and about and you see wireless earbuds that aren't white, they're very likely going to be by Sony. That's just how popular and highly regarded they are.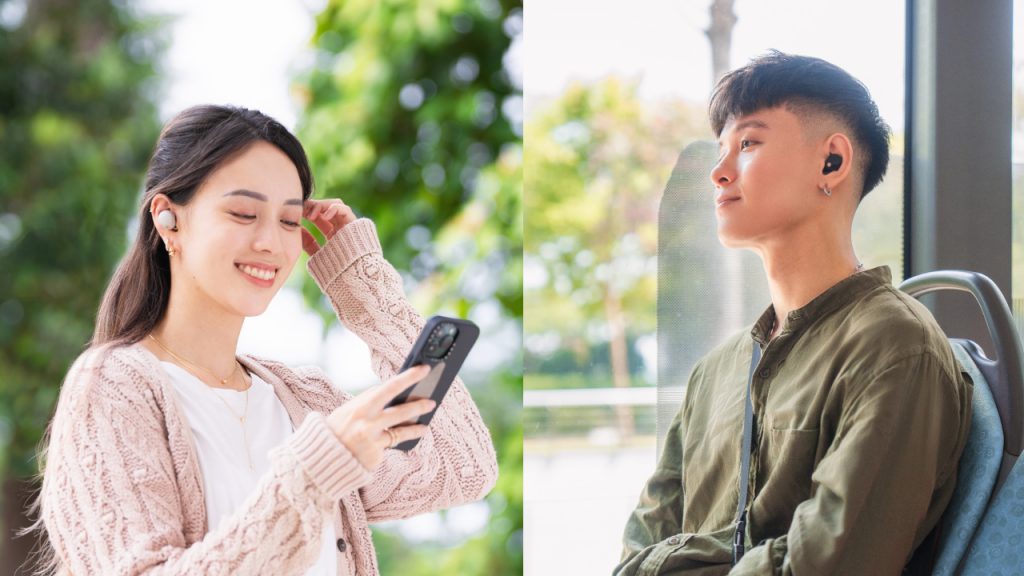 Although the previous generation WF-1000XM4 wireless earbuds won virtually every award available, Sony have improved on them in basically every aspect with the WF-1000XM5. The earbuds now have a newly designed 8.4mm driver units (compared to 6mm); six microphones (from four) to further improve low-frequency noise cancellation; and new chips—HD Noise Cancelling Processor QN2e and Integrated Processor V2—to power and put everything all together. Bigger doesn't always mean better though, as Sony has reduced the volume of the carrying and charging case by 15 per cent (from 41g to 38g), while the earbuds themselves are 20 per cent lighter (from 7.3g to 5g each). 
The foam or material of earbud tips can often be deal-breakers, but Sony has this covered as well. The WF-1000XM5 earbuds now have four different sizes available, and they all feature an exclusive polyurethane foam material to help reduce high-frequency noise. For me, I was able—and still am able—to use the earbuds right out of the sustainable, eco-friendly box. They fit snugly and comfortably, and don't catch or attract any nastiness from my ears (thankfully!). All earbud tips usually take some adjusting to, but I acclimatised to the WF-1000XM5 almost immediately.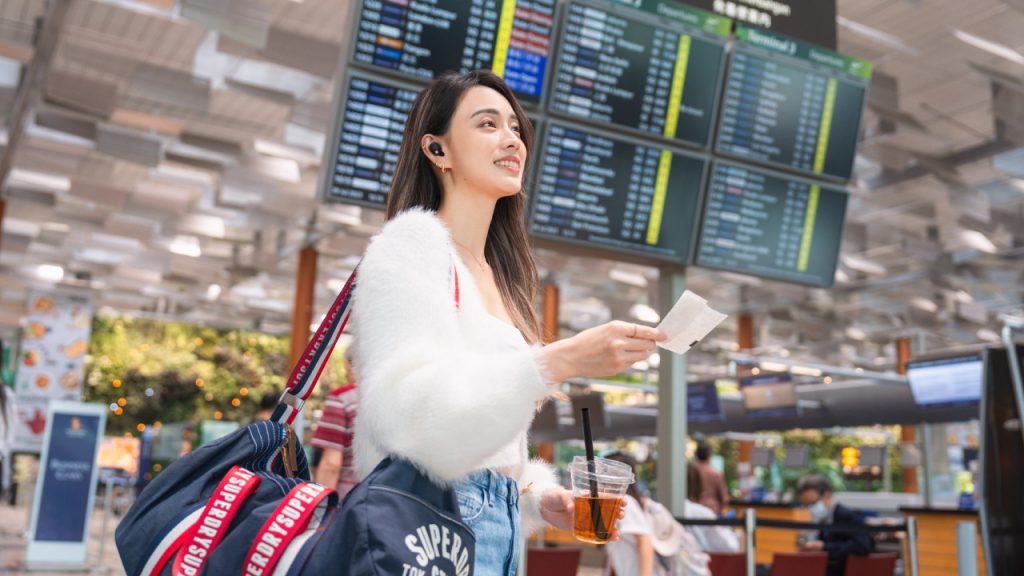 That fit is crucial, especially if you're like me and you like listening to music or podcasts while exercising. I've worn the Sony WF-1000XM5 wireless earbuds at a few gym sessions, and they never once distracted me from my workouts. Even the most strenuous of activities—rowing, back extensions, squats, and so on—never shake them loose and never disrupt my groove. Only the loudest clangs of weights being dropped (please stop doing this) and angriest of 'gymbro' screams (likewise) invades my Sony-powered, noise-cancelled cocoon.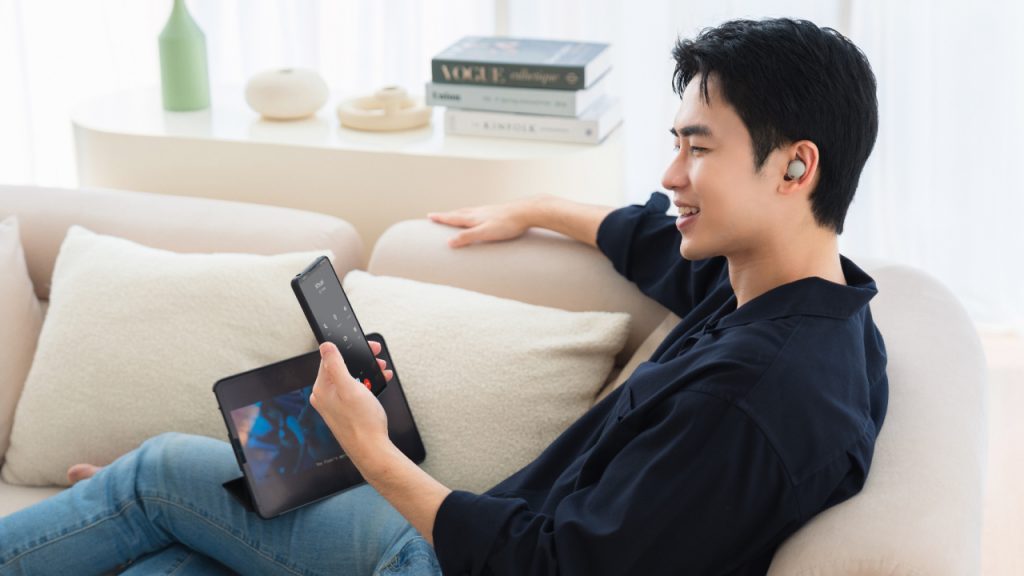 Sony has also strived to improve the call quality of the Sony WF-1000XM5 wireless earbuds, with features such as bone conduction sensors, wind noise reduction structures, and an AI-based noise reduction algorithm. I tested this in two situations: at home and in the middle of Pavilion Kuala Lumpur. My call recipients said that I sounded crystal clear when I spoke to them at home, like I wasn't even using the earbuds at all. But when I called the same folks from Pavilion KL, they said I sounded muffled and even a little choppy. My guess is that the earbuds are working a little too hard in blocking out ambient noise. Or perhaps I need to tweak and adjust my settings in Sony's 'Headphones Connect' for such situations; I need to give the earbud's AI more time to adjust and learn my listening and speaking habits; or maybe I should just stop talking on the phone in public.
More so than anything else, the very best thing—and my utmost favourite thing—about the Sony WF-1000XM5 wireless earbuds is the way they make me feel. We all have tracks we've listened to, memorised and loved for years and years, and I have mine too. But when I put on the WF-1000XM5, play my all-time favourite music and turn on the noise-cancelling feature (there's also an Ambient Sound feature that allows some noise in, but why bother?), I get goosebumps all over because of the way the earbuds transport me back in time and place. It's like I'm back at the Swedish House Mafia rave again; it's like I'm in the Babymetal moshpit again; and it's like I'm front row again while Tegan And Sara serenades us. 
I could go on and on and on about the myriad amazing features the Sony WF-1000XM5 Noise Cancelling Wireless Earbuds have—like its eight hours of battery life (plus an additional 16 with the case) when used in noise cancelling mode. Or how you can accept calls with a nod of your head, and decline them with a head shake. There's also a nifty feature in the app that assists you in finding your perfect sound equaliser setting, where you won't need a masters in audio engineering to figure out. But all I really need to say, and all you really need to know is this: Sony wants you to enjoy your music in every fibre of your soul. We may not have flying cars (yet) but it feels downright cyberpunk, futuristic, sci-fi magical to me that we have these tiny earbuds that can play libraries of high-quality music from the air, as though I'm in a private concert hall where the musicians are playing a private concert just for me. And that's all thanks to the Sony WF-1000XM5 Noise Cancelling Wireless Earbuds.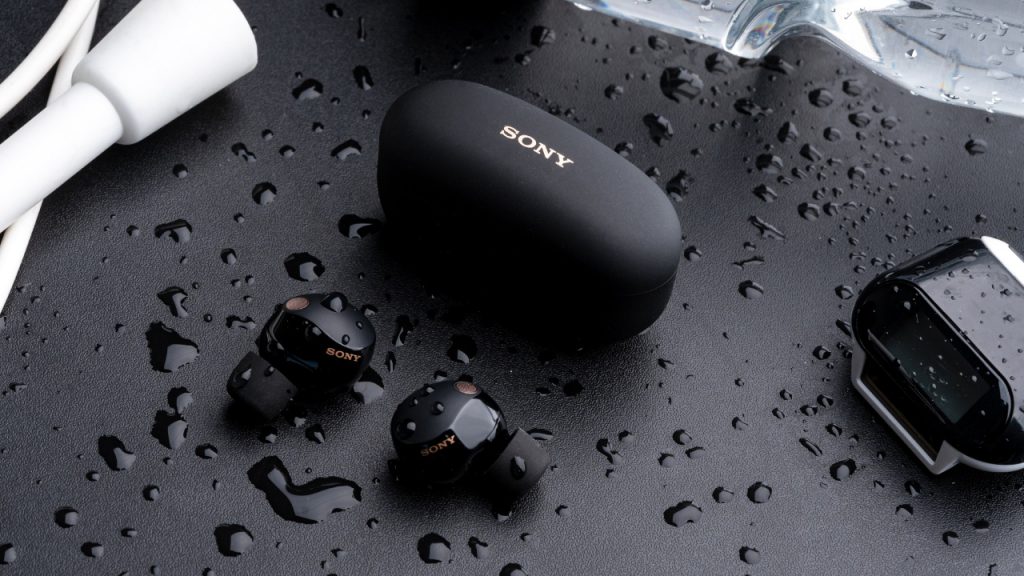 The Sony WF-1000XM5 Noise Cancelling Wireless Earbuds are available in Black and Silver for RM1,399.
---