The humble Singaporean shophouse, along with its Malaysian counterparts, were originally utilitarian edifices. These structures were borne from necessity to house and home Chinese immigrants who set forth to the then Malaya in search of new beginnings. Of course, these basic extrapolations of culture would be almost undetectable in the tony Chinatown of today's Singapore.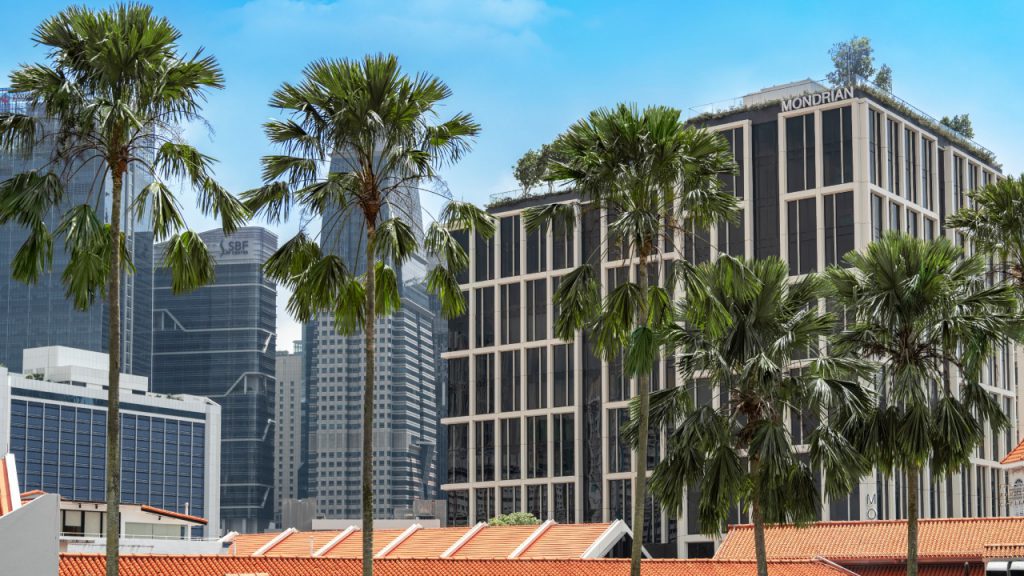 Enter the Mondrian Singapore Duxton, a cooler than school boutique hotel, with its DNA mined from inspirations of former Studio 54 impressario Ian Schrager. As the neighbourhood's latest landmark (you can't miss it from the nearby MRT station entrances), the hotel is spliced between expatriate watering holes, Michelin-starred restaurants, louchey dive bars frequented by ultra-high-nett worth individuals, and next to the heritage-approved Shake Shack if you feel like dining out.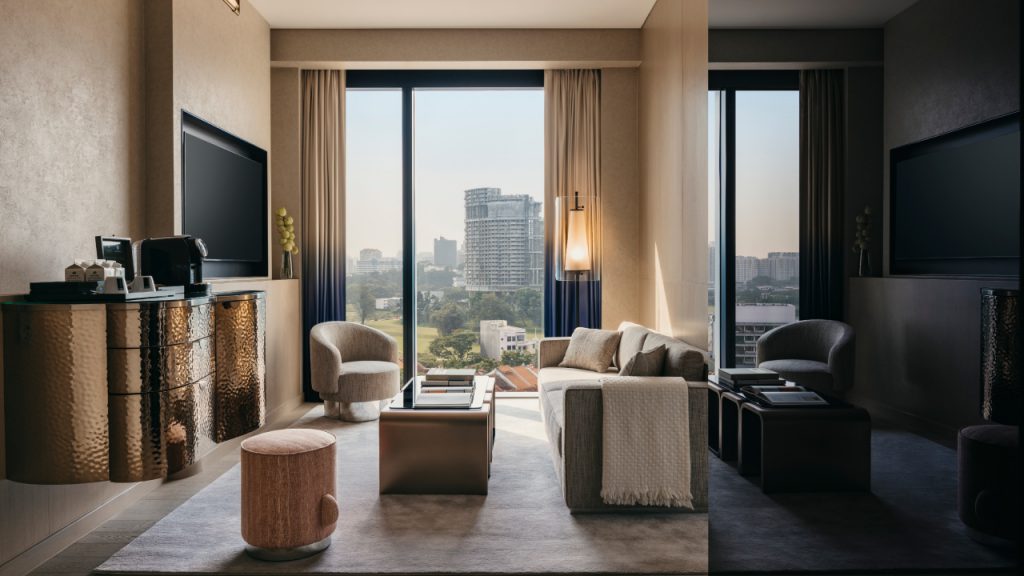 The new-build 302-room property is boutique in every sense—from the informal, eagle-eyed and eager-to-please 'changemaker' staff to the cosy rooms in both size and decor. We're talking Hong Kong hotel-room sizing here, but in the case of Mondrian Singapore Duxton, the bijou-ness works in most ways, merely adding to its approachable yet sophisticated personality. This is achieved by honing in on the shophouse design trope, deconstructed by Los Angeles design firm Studio Carter. There is a statement piece courtesy of the very bad girl of the modern art world, Tracey Emin. For rooms, think shiny silver metallic panelling, velvet forest upholstery and a service style that aims to serve a glass (or five) of hair-of-the dog tequilas for breakfast.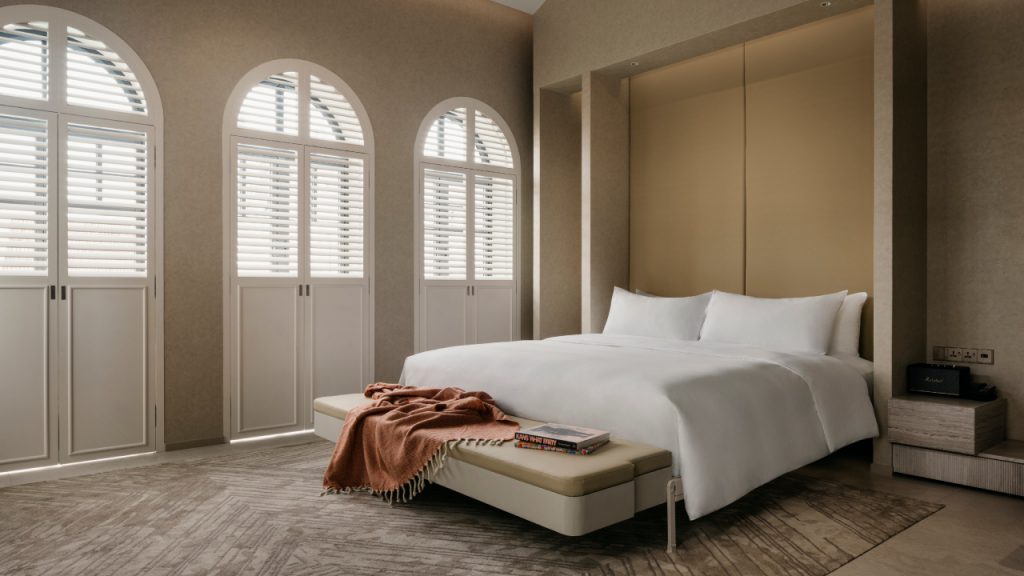 "Mondrian Singapore Duxton is electric and eclectic," says its general manager Robert C. Hauck. "It's a place to be inspired and connect—somewhere anything can happen." With the hotel's unique restaurants and bar, this quite certainly could be the case. At Bottega di Carna, an establishment purveyed by the 'world's greatest butcher' Dario Cecchini, Tuscan flavours and cuts of the finest meats are the stars of the show. The hotel's Executive Chef Alastair Clayton and Chef de Cuisine Kenny Huang have combined their considerable skills to make the restaurant an up-and-coming table in the food celebrated Duxton area.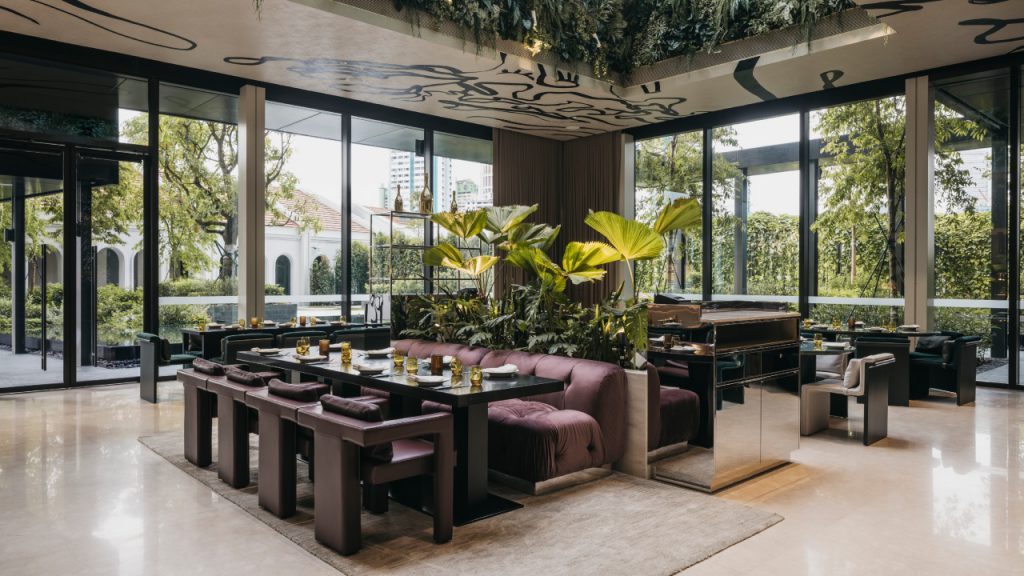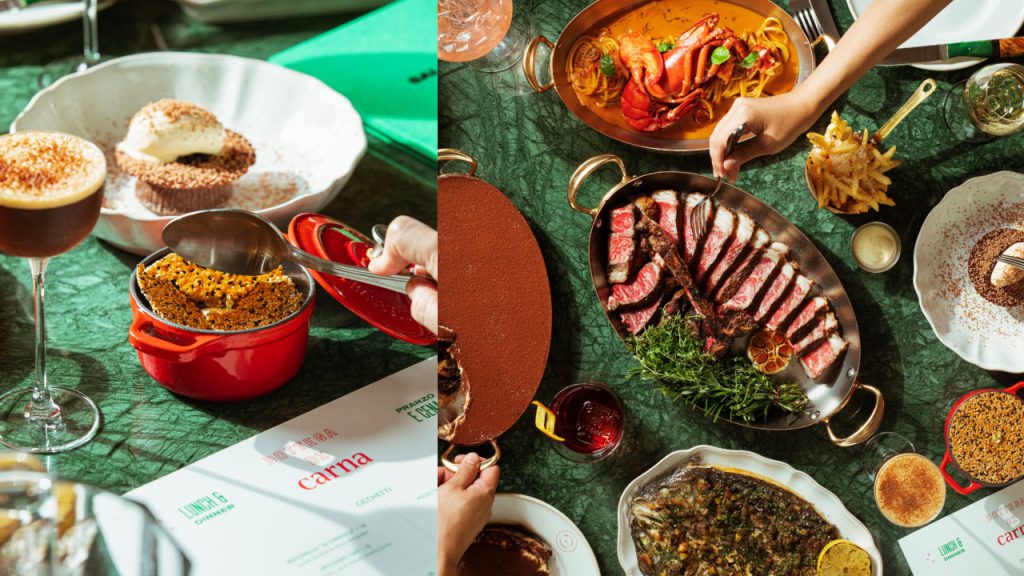 A personal favourite is the hotel's rooftop open air bar Canyon Club. It's an airy and unassuming space with a commendable cocktail menu, featuring drinks such as the tropical Banana Colada composed of Don Julio, sailor jerry, banana, pineapple and coconut, along with the Harvey Wallbangin' that potently mixes Veuve Cliquot Yellow Label, Grey Goose, Galliano and orange sherbet. Besides the drinks, the draw here is the bar's views, best appreciated when the sun sets over Chinatown with its perfectly laid out assortment of tangerine-roofed and cream-walled shophouses that look straight out of a miniature toy hobbyist's collection.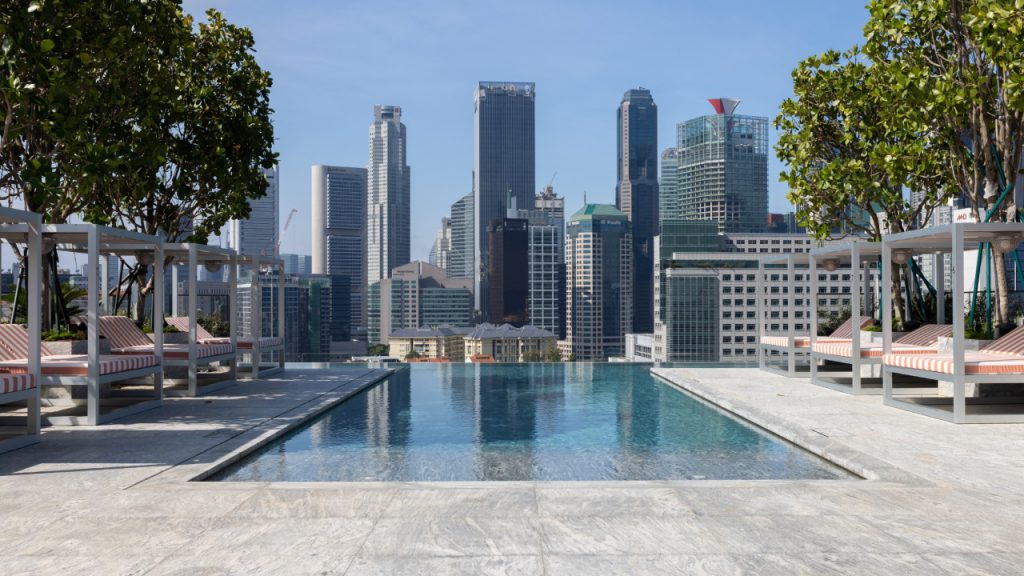 "The hotel is as much a space for the local scene as we are for hotel guests," Hauck says. "Since we have opened, when people tell me 'this will be my hangout', this for me is the greatest compliment". With this in mind, Hauck and his team ventured to Cambodia's hinterlands. They rode on motorcycles in search of inspirations and spirits that are now served at Jungle Ballroom, a clubby yet stark-looking space. Here, celebrated head bartender Adrian Besa—who sourced the sweetest smelling gins from boutique Cambodian distilleries along with the usual cool aid spirits in bottles made punchier by the odd soaking cobra or scorpion—works his magic. By most accounts, Jungle Ballroom—with its secret velvet-roped entrance (hint: it's next to the lobby)—is becoming one of Singapore's most exclusive places to be seen at. 
Over at Christina's, the hotel's ground floor all-day restaurant, the scene is deliberately more laidback, and the coffee excellent. For breakfast, the delicious peanut butter and banana acai bowl is an almost guilt-free option that will fill you up till lunchtime. In the evenings, have a chat with its restaurant manager Jacqui Chan and her staff, who gamely offer street directions, nightlife tips, and warm smiles. Famous words of advice: "Please don't get lost in Chinatown."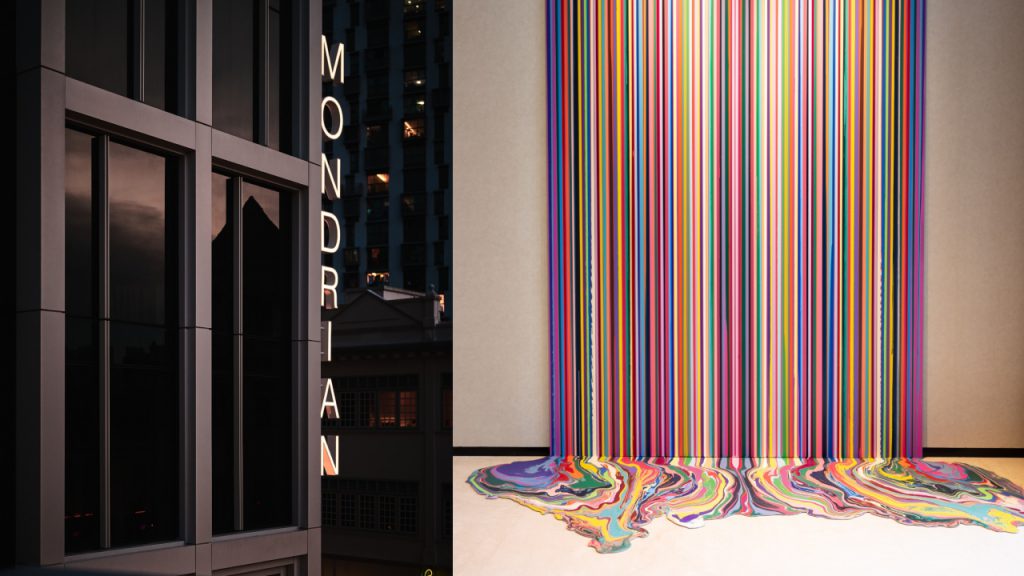 Hauck is betting big on the hotel's people factor. "Global luxury travellers have seen it all, from vintage champagne to caviar. What makes us different is our people—that is what our guests will remember," he says. "For us at the Mondrian in Singapore, it's about gathering a true community of creatives, freethinkers and the wild at heart, and provoking conversations, imaginations and culture." Cobra-infused fire juice, optional.
Bookings for Mondrian Singapore Duxton can be made here or here.